WEAR IT, WASH IT, LOVE IT, REPEAT
The opposite of fast-fashion, our unique Macaroni™ fabric is slow spun for more fun! Long lasting wash after wash, with no need to iron, this triple twist yarn is the legacy of Weird Fish and will be with us for years to come.
MEET IT
This cotton rich slow-spun yarn is made on circular knitting machines, unique to Weird Fish.
WEAR IT
Triple twisting the fibres makes for a really high quality, strong, versatile material, that feels great on the skin.
WASH IT
The durability and mix of fibres is designed to eliminate shrinkage, it withstands years of wearing and washing.
LOVE IT
With us since 1993, this old favourite is iconic to Weird Fish. With its continued performance we are confident that once you try it you'll be hooked.
THE MACARONI™ RANGE
Our range of Macaroni™ sweatshirts continues to grow and evolve, now with four different varieties - Classic, Tech, Active and Lined, meaning you'll be able to find a Macaroni™ sweatshirt that perfectly suits you.
ORIGIN
Lying dormant until 1993 in a Turkish knitting factory, stood a neglected collection of machines. It quickly became clear these sleeping giants had the potential to produce a unique fabric that would soon become central to the Weird Fish brand. Inspired by the appearance of the triple-twist in the yarn, we called it the Macaroni™ and went on to produce our first generation slow spun, pre-grooved, cotton slub sweatshirt.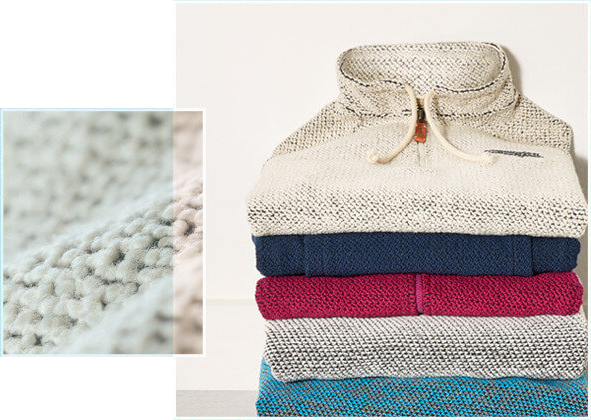 RECIPE
Here at Weird Fish we strive to continue improving our Macaroni™ recipe. Using a clever mix of cotton, polyester and viscose we have created high quality garments, that eliminate shrinkage and improve performance. The continuous tweaks to the production allows us to offer an exclusive and diverse collection of Macaroni™ products split into distinctive subgroups - Classic, Tech and Active.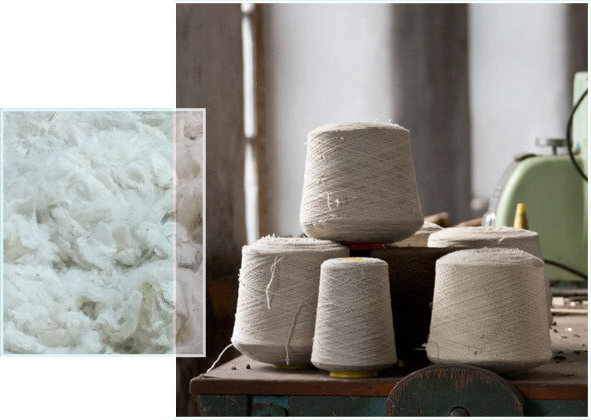 EVOLUTION
Weird Fish Macaroni™ continued to be produced in Turkey, until 2010. In an effort to make production more efficient, we purchased two of the machines and relocated them to India so production could take place all under one roof. From combining the cotton fibres and spinning the yarn, to dying and knitting the Macaroni™ fabric, everything is now done in house.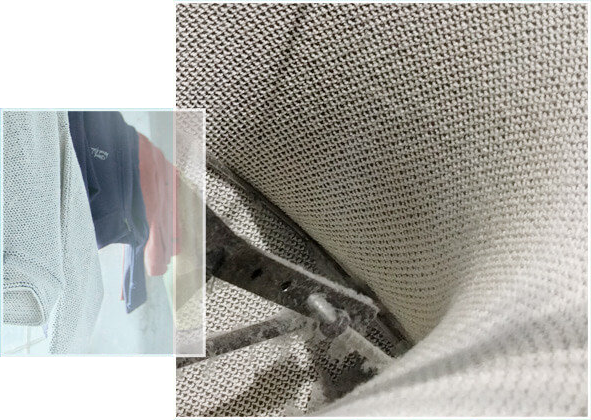 ETHICS
Ethical production is important to us at Weird Fish. We work closely with our factories to make sure they adhere to our strict rules, such as no child labour and excellent working conditions. Moving our machines to India allowed us to further enhance this policy and enabled our partners to operate in a platinum level green factory offsetting up to 90% of emissions through wind, solar and steam power. Staff work in fully air conditioned environments, with automated machines and daily meals provided.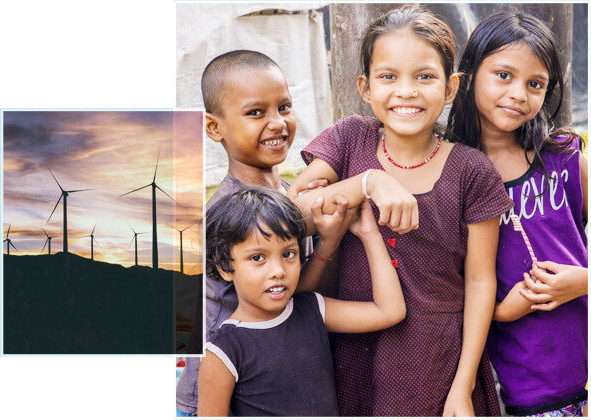 FUTURE
In under twenty five years, the Macaroni™ fabric has become a firm favourite that's recognised for durability and comfort. We have continued to push the technical development of both the Macaroni™ fabric and the garments we produce with the hope that soon we could see the first Green Organic Carbon Neutral Macaroni™. With distinct subgroups - Classic, Tech, and Active, we're confident you'll be able to find a Macaroni™ that perfectly suits you and your lifestyle.