The Weird Fish Garden - Wild Flowers
April 21, 2016
One of our lovely stockists 
Haskins Garden Centre
have been kind enough to help us out with our award winning car park garden. Apart from giving us some fantastic gardening tips in their guest blog by 
Alasdair Urquhart
, they have also been sending us seeds. (See here for our
broad beans blog)
. This month they sent us some stunning wild flower seeds.
Firstly we mixed all the different seed packets together to give us a nice even mix as we sewed them.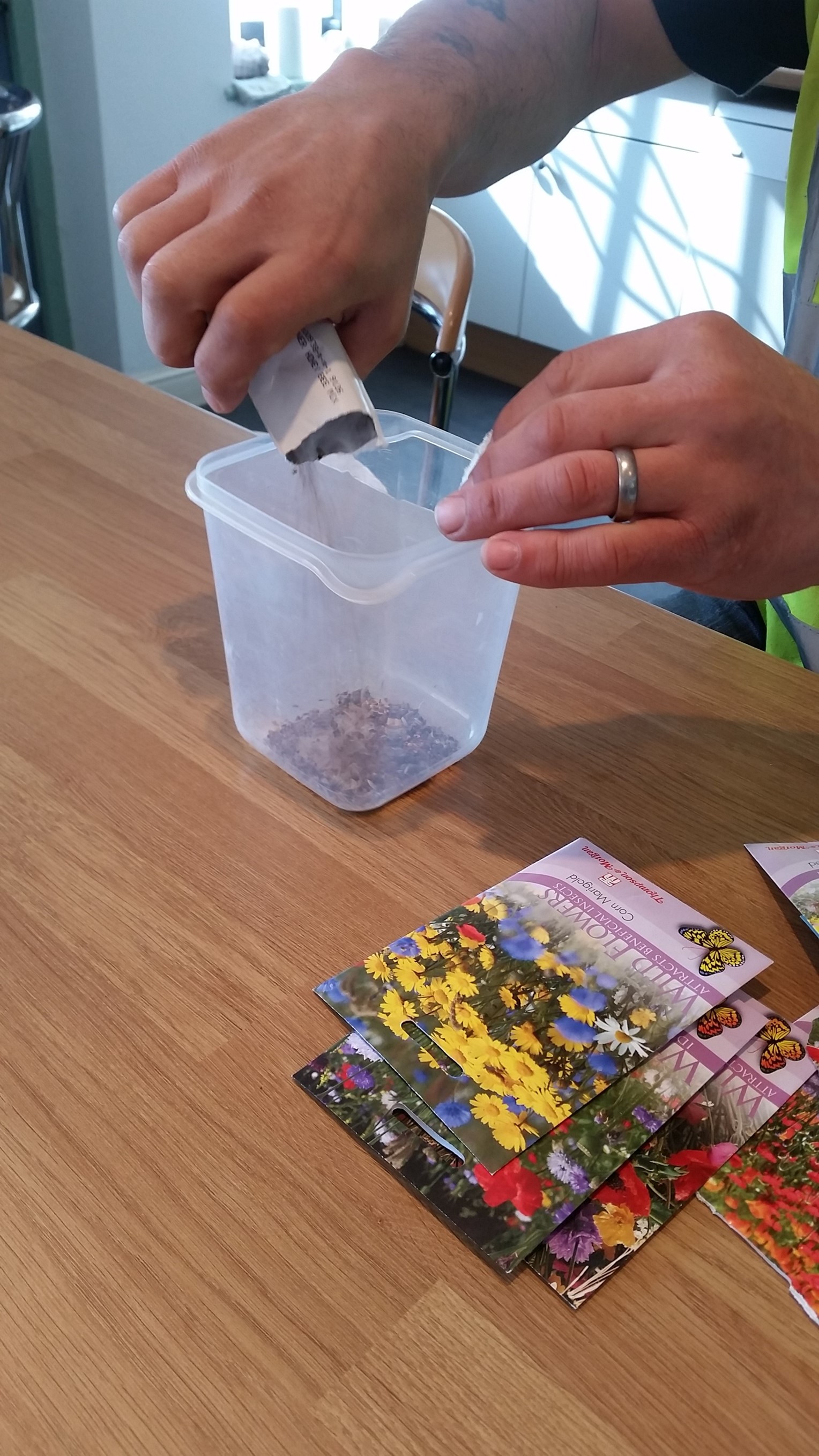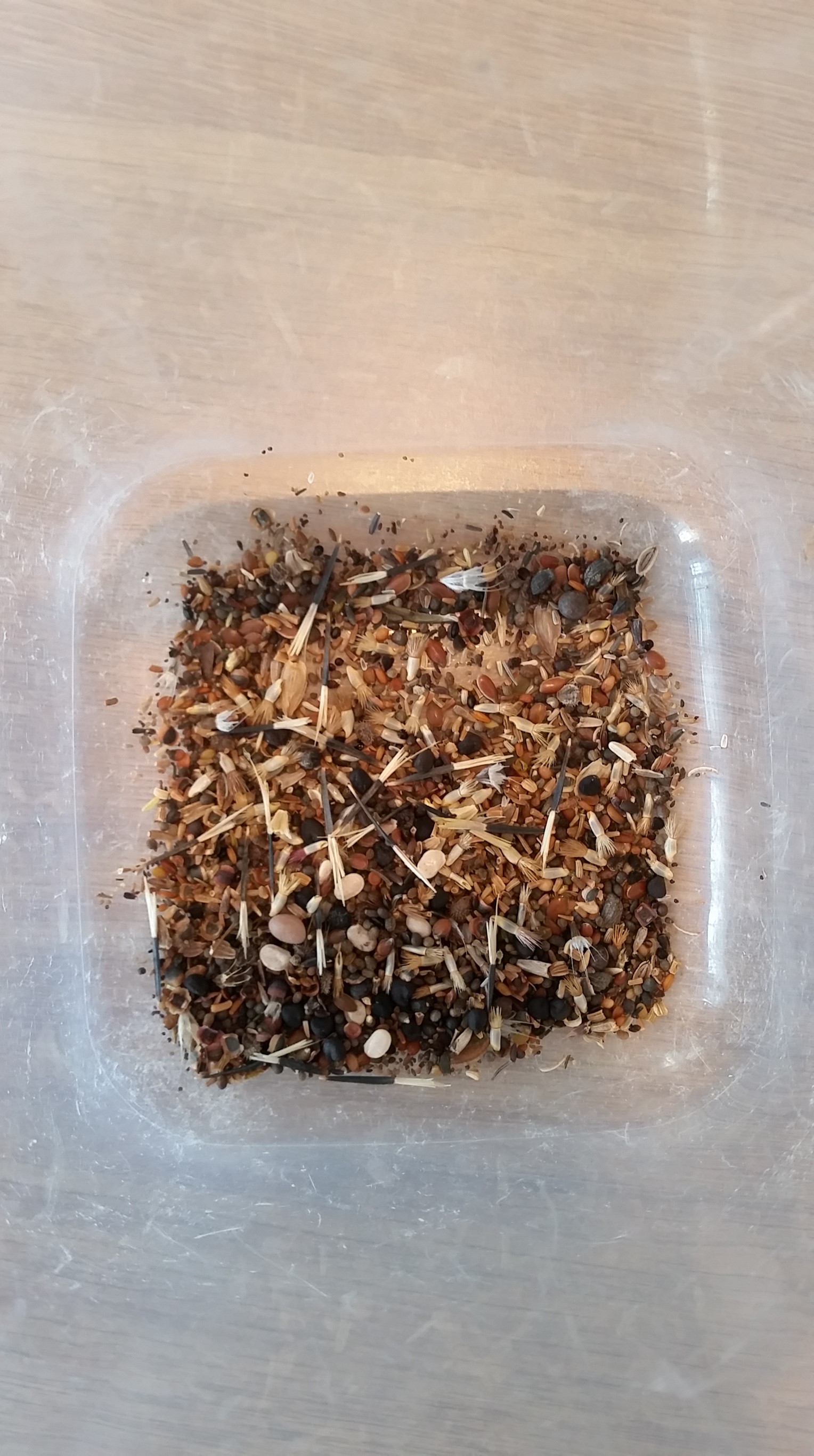 Ron already had an area in the garden in mind. He is creating a wild area looked over by a whale shaped mound. We always squeeze a fishy reference in where we can, it is who we are!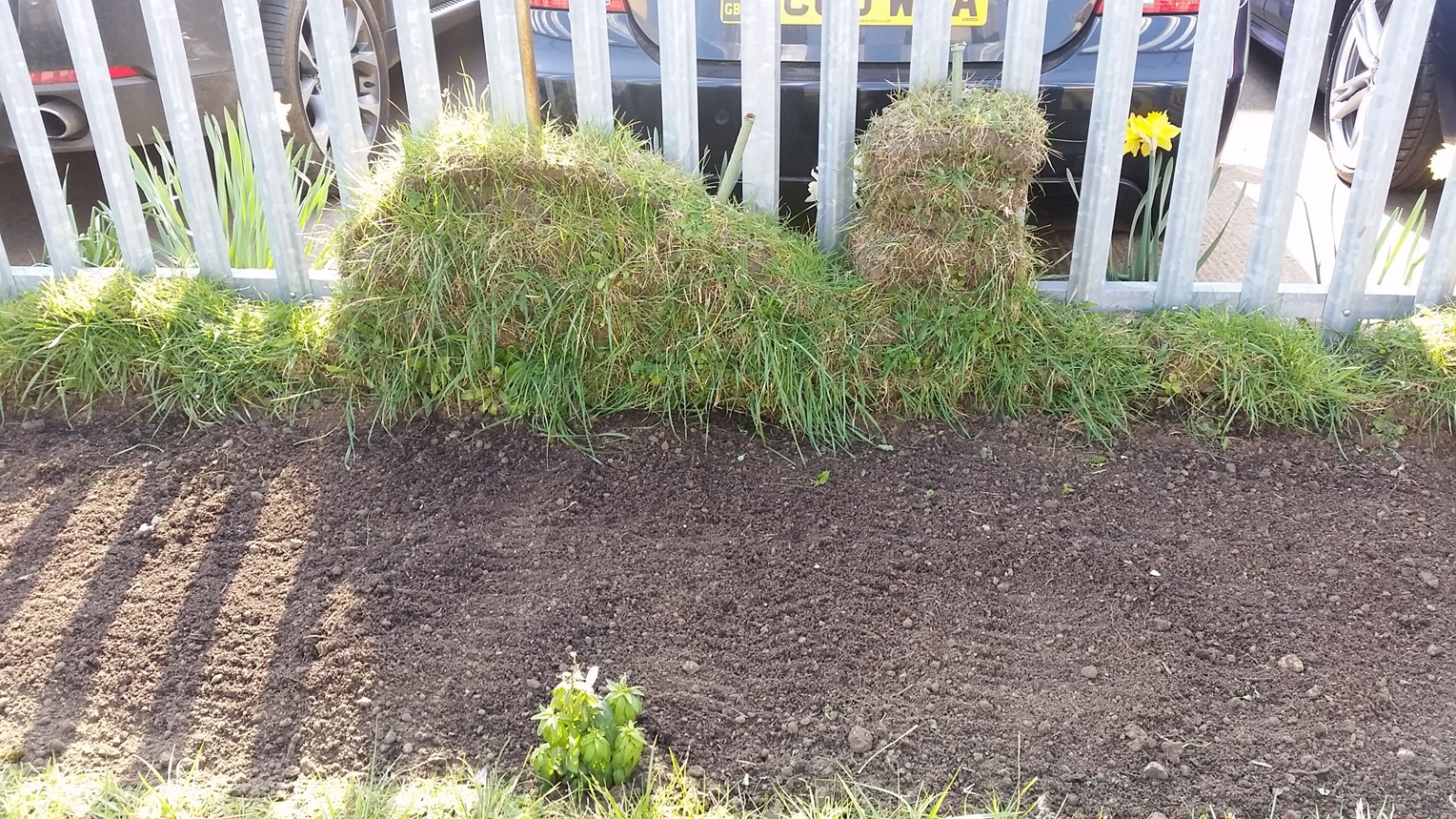 As we did with our
broad beans
, Ron created a special plaque to show that this area of the garden is sponsored by
Haskins.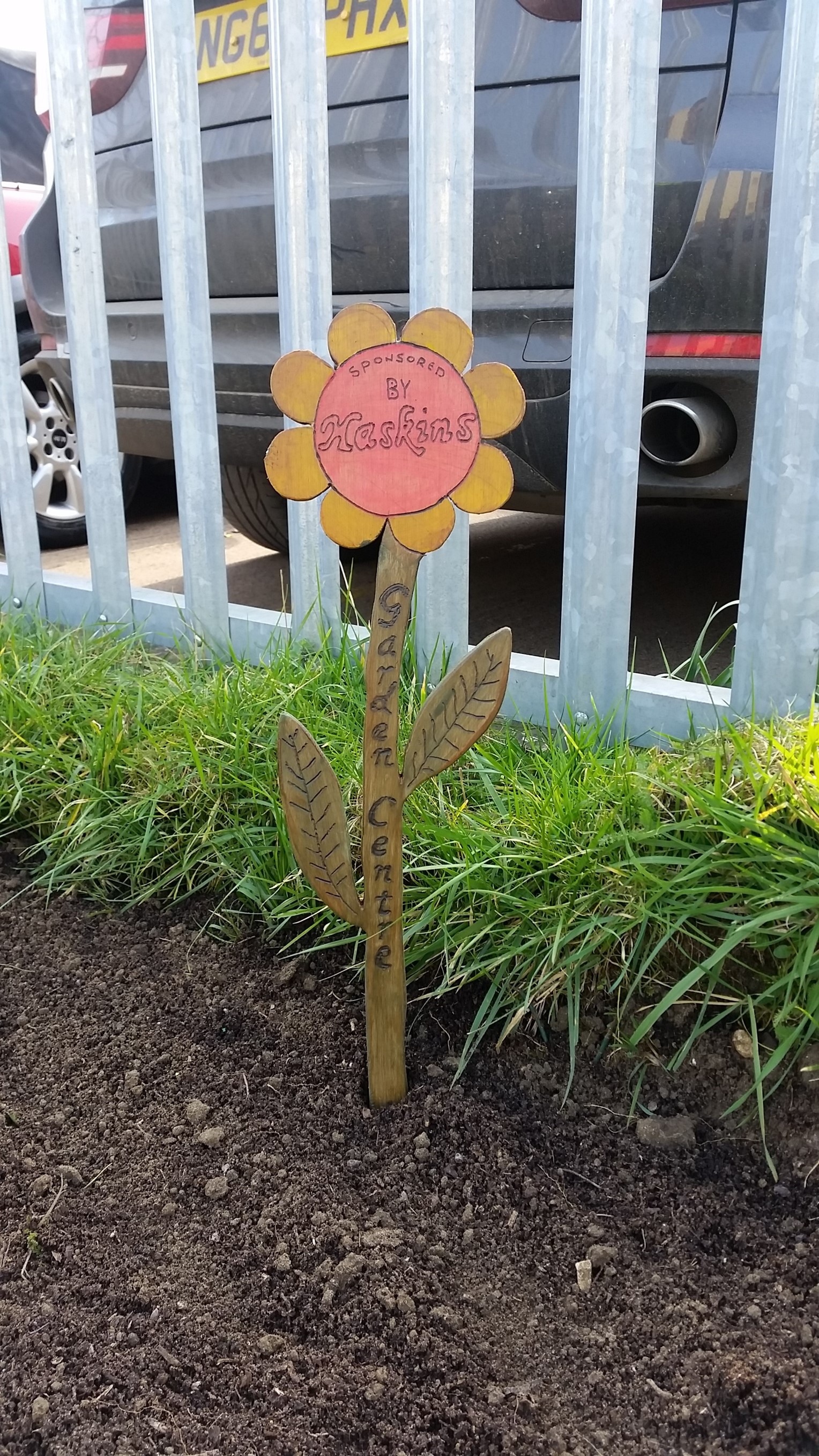 The ground was raked over so the top soil was nice and loose, then we got scattering, making sure the seeds were evenly spread.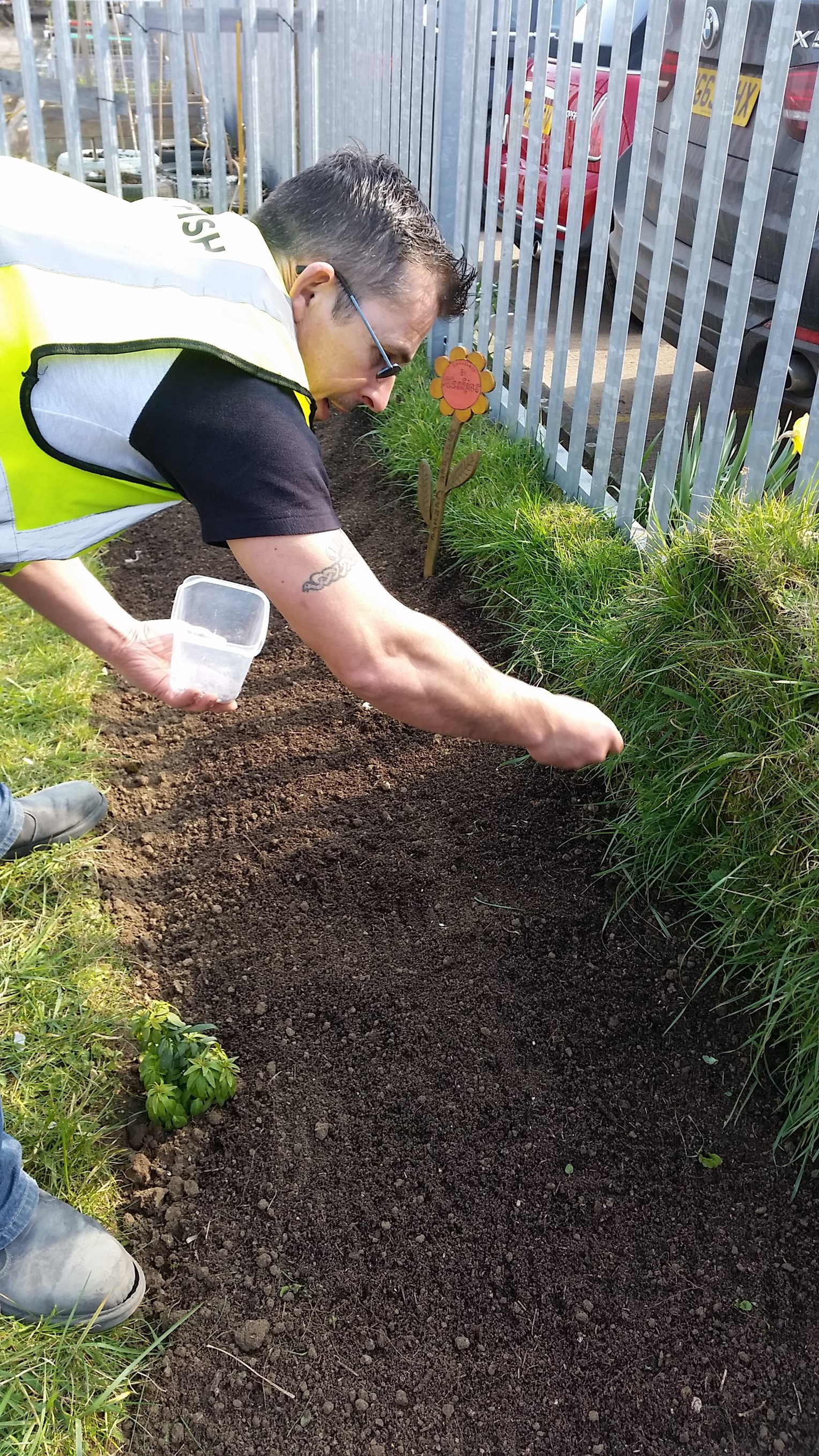 Once they were all sewn we raked over the top to cover the seeds with a little soil, to protect them and promote growth.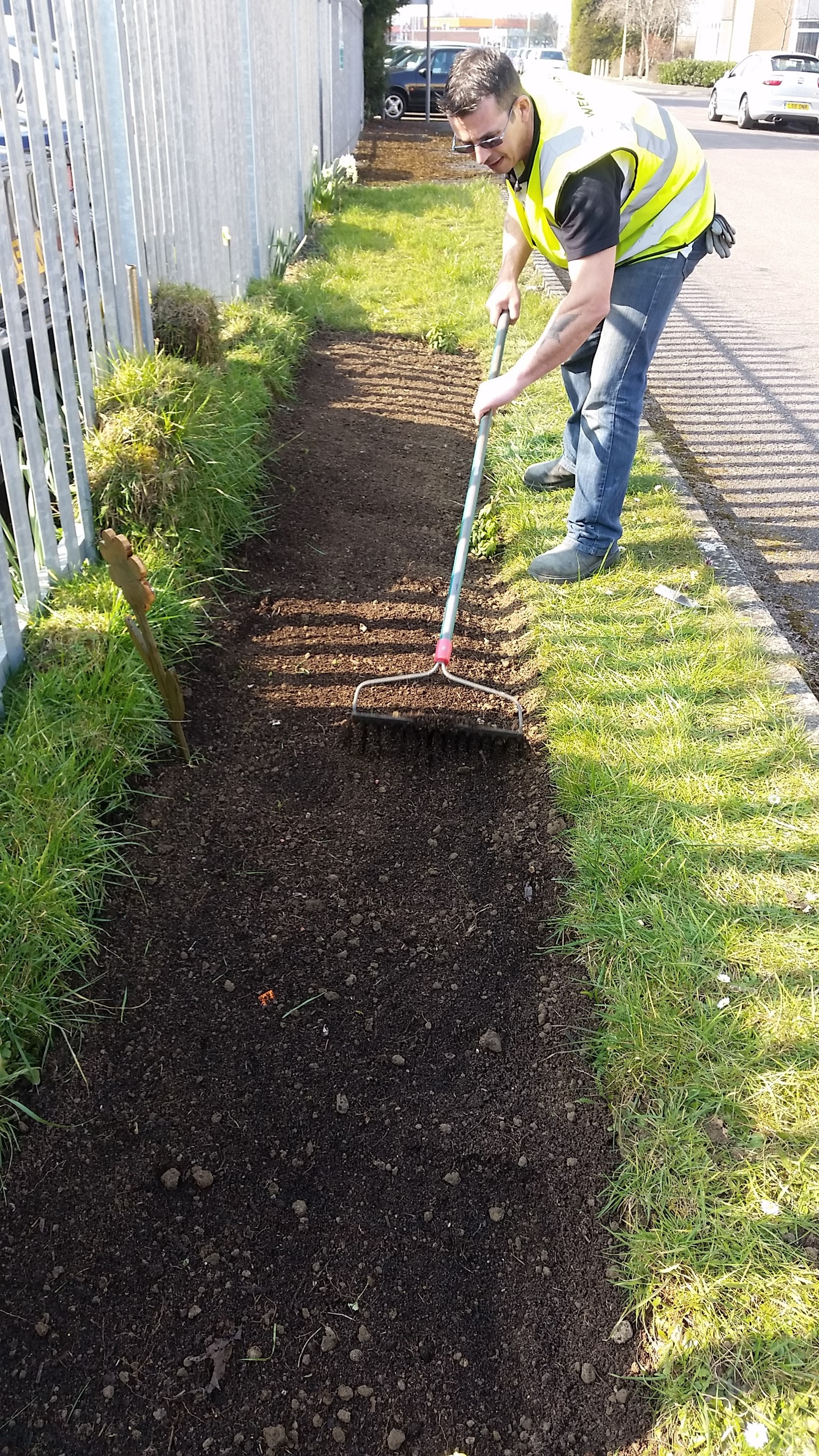 Then of course it all needed a good watering. Now we just cross your fingers for some sunny days.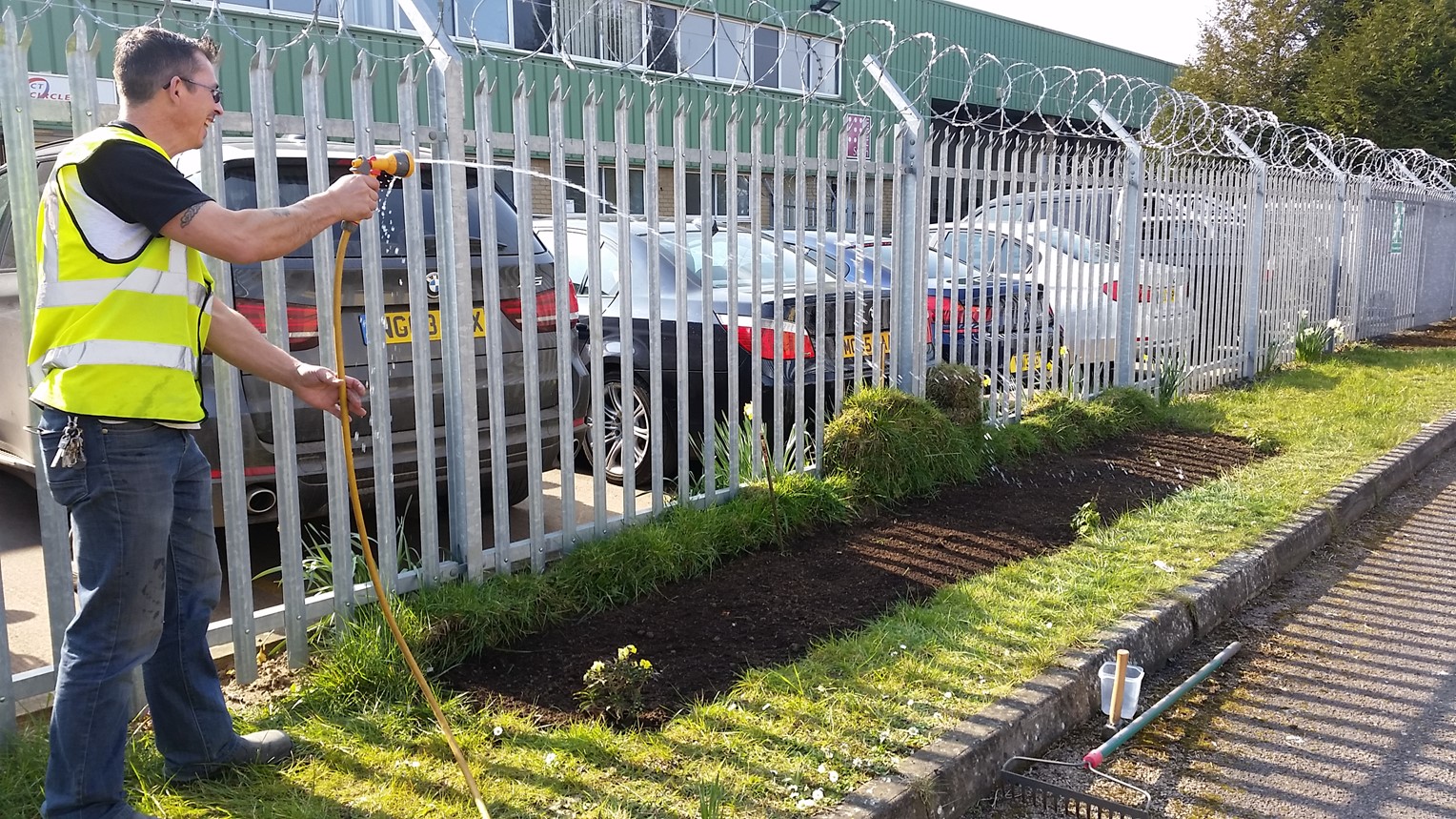 We will give you an update in the summer when we hope to see some blooms. In the meantime for anyone that isn't familiar with our garden you can read an interview with the creators Nick and Ron
here
.