Not Weird Just Different
October 10, 2017
Here at Weird Fish we've always done things a bit differently, swum against the shoal you might say. From our first air-brushed T-Shirt of a cartoon fish, to constantly exploring for that next amazing fabric or that fresh new idea, something a little different but never too weird.
Our artists are constantly working to think up fresh and daft ideas for our unique T-Shirt designs.
We take our models to some wild and wonderful locations, and just have a lot of fun to bring out that Weird Fish ethos of being relaxed and wearing the weekend.
Our
Macaroni fabric
is unique to us, we are the only people who use these once redundant, circular knitting machines to create this iconic, textured fabric, that is a little different, but so Weird Fish.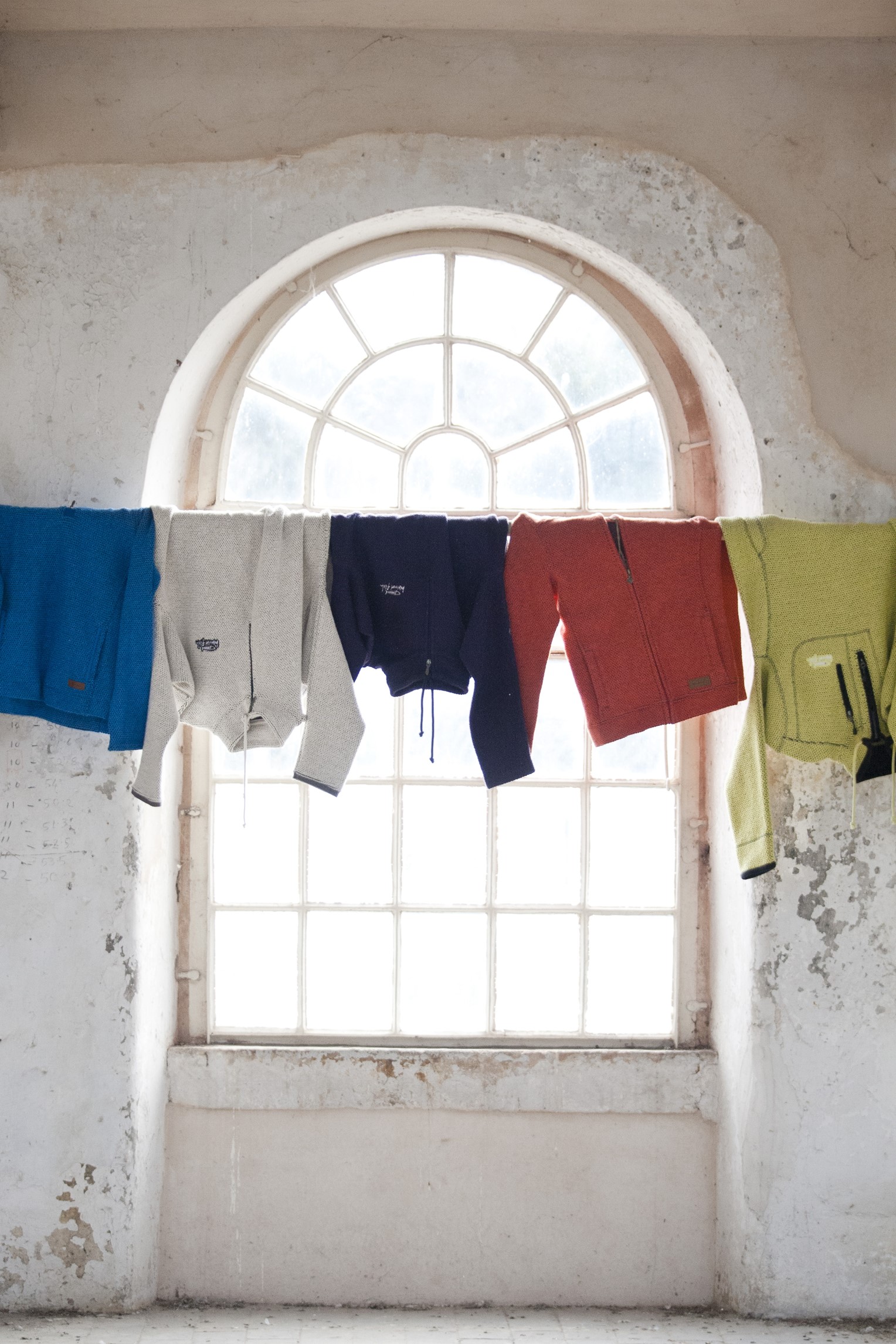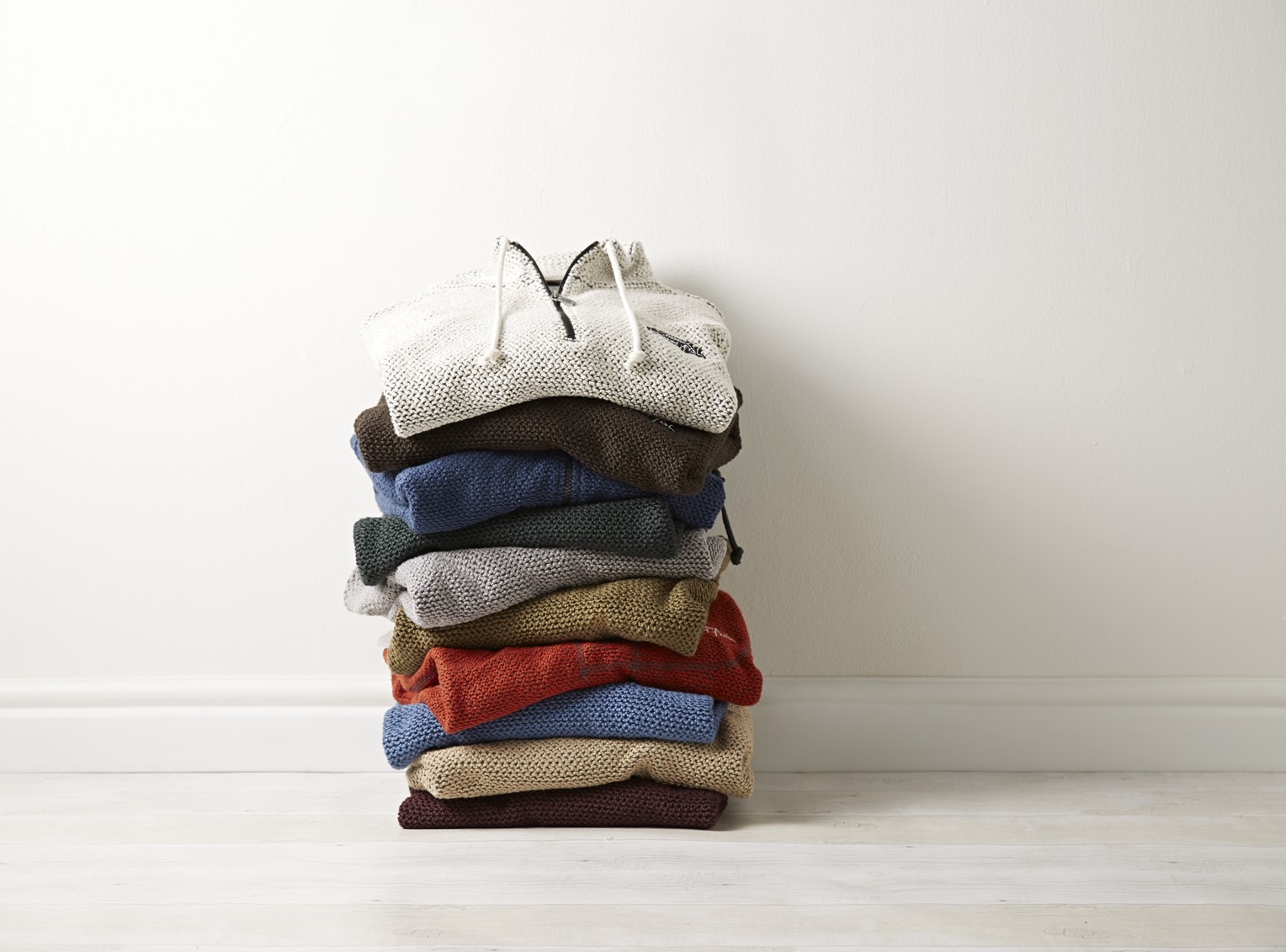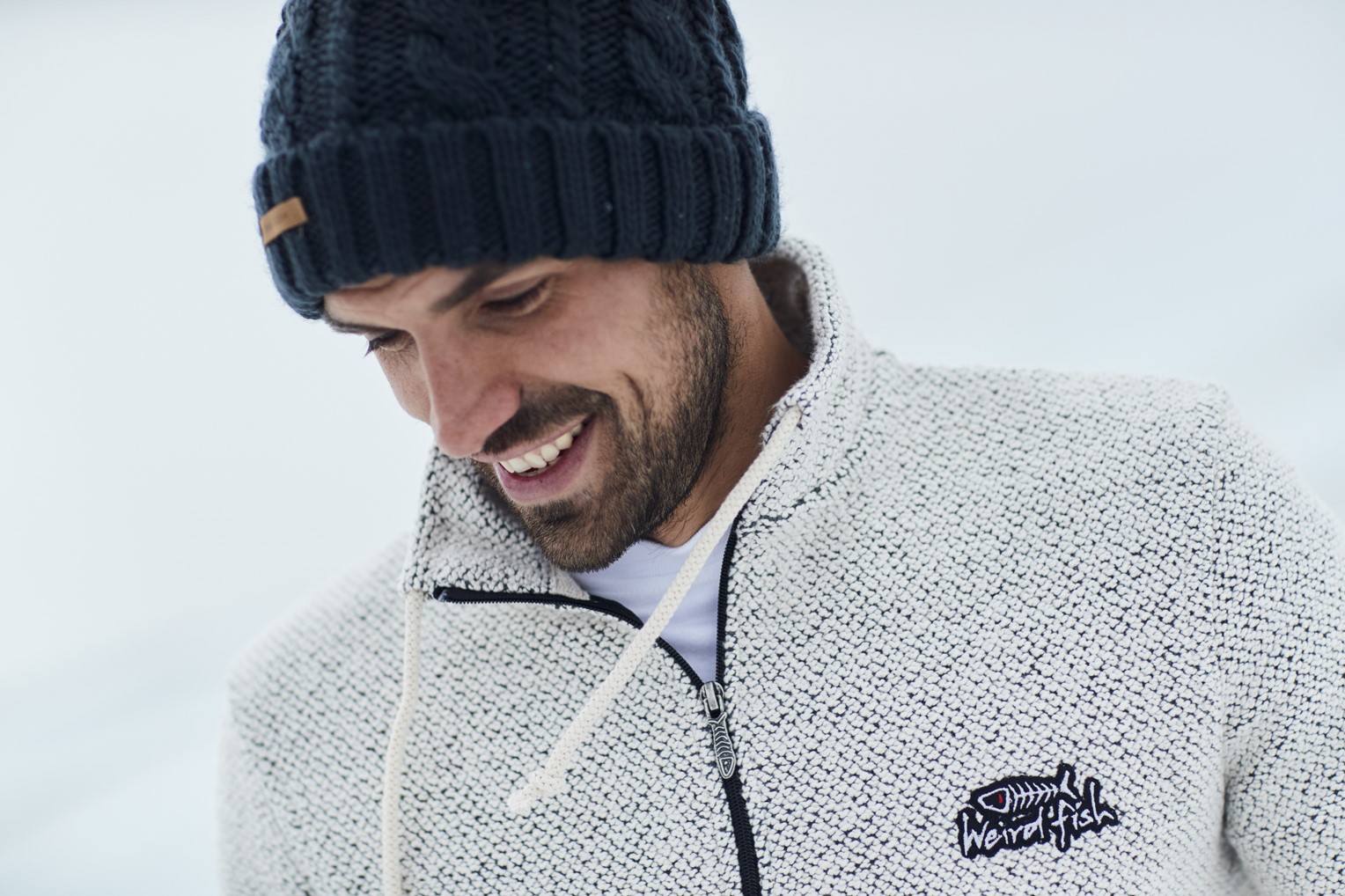 We now have over 24 styles and 4 different category types for this quirky fabric, to find out more read our Macaroni blog
here
.
We aren't just different for our products, but the things we do. Every year we travel all over the country on our
Weird and Wonderful Tour
, attending popular festivals and events, plus a few more obscure ones.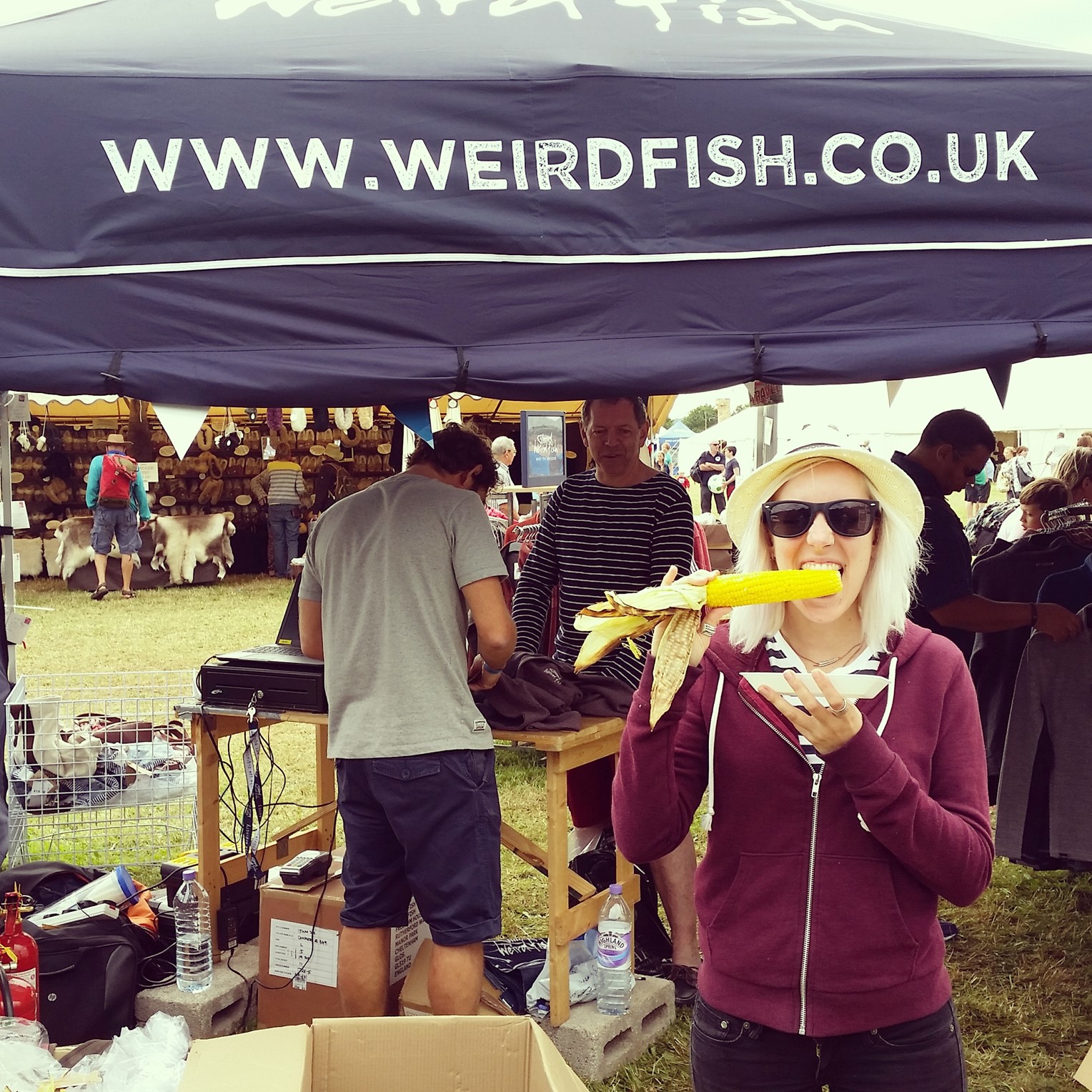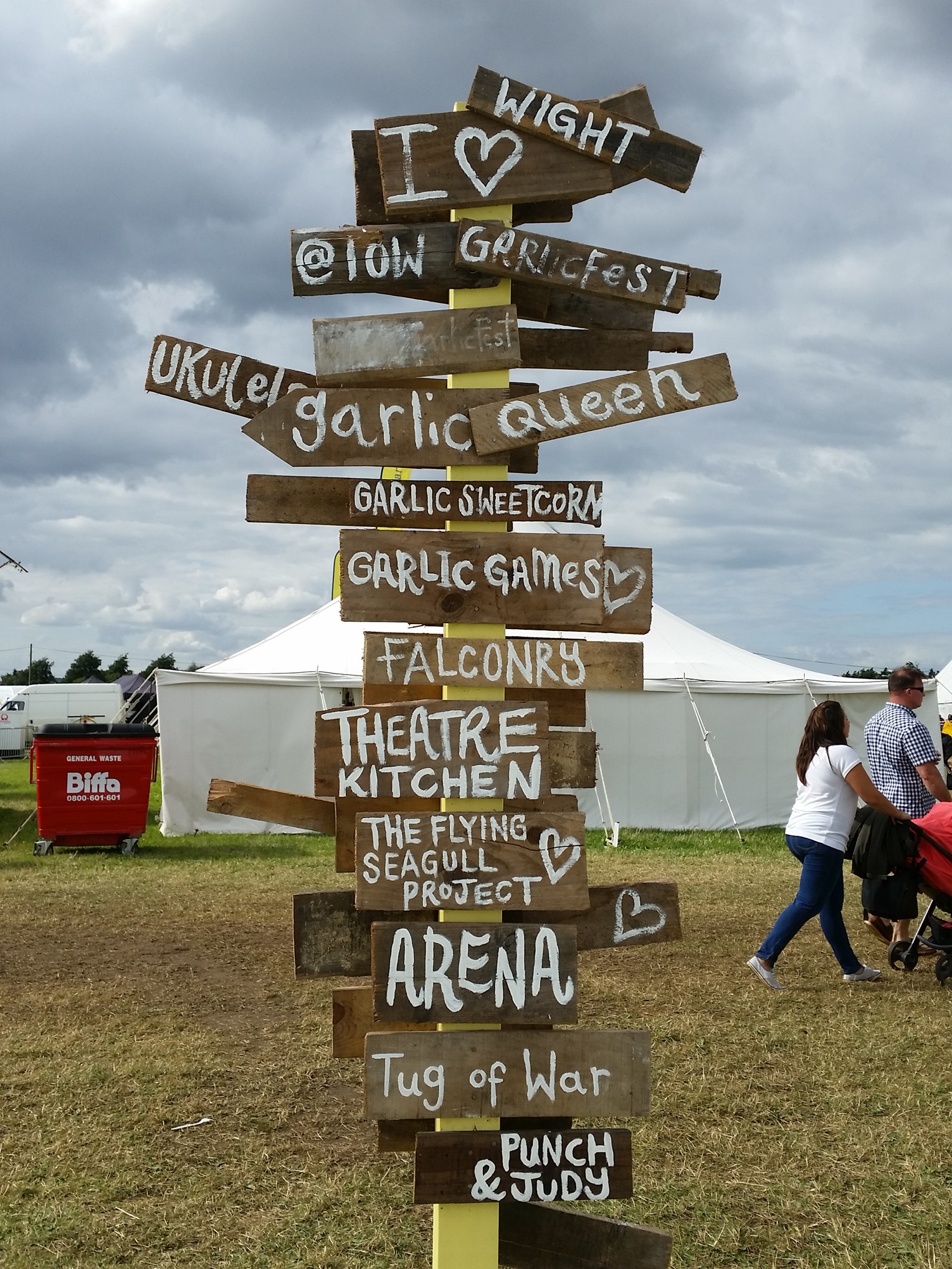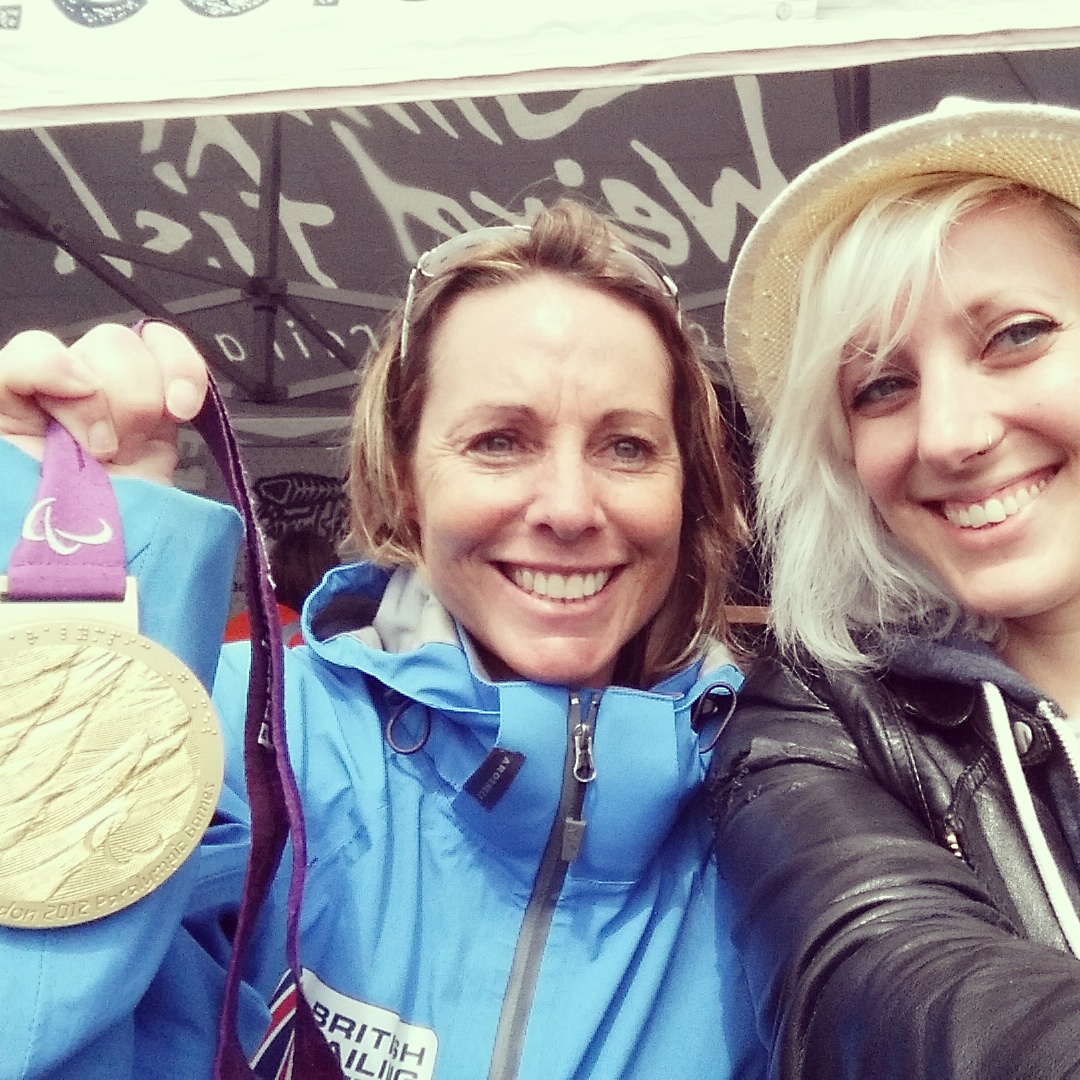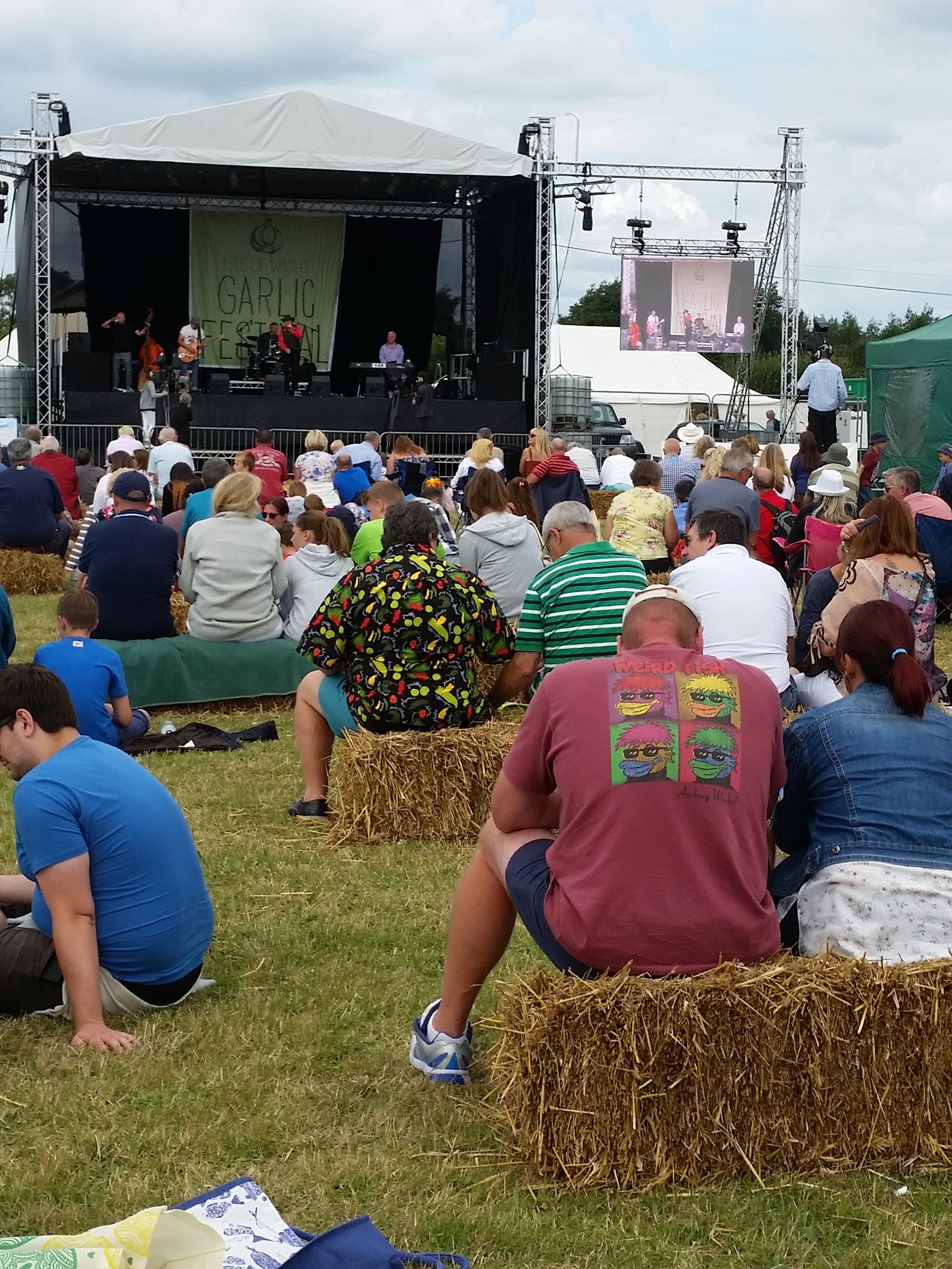 We even put on a few events of our own, showcasing our talented
artists
, and what makes them that bit different.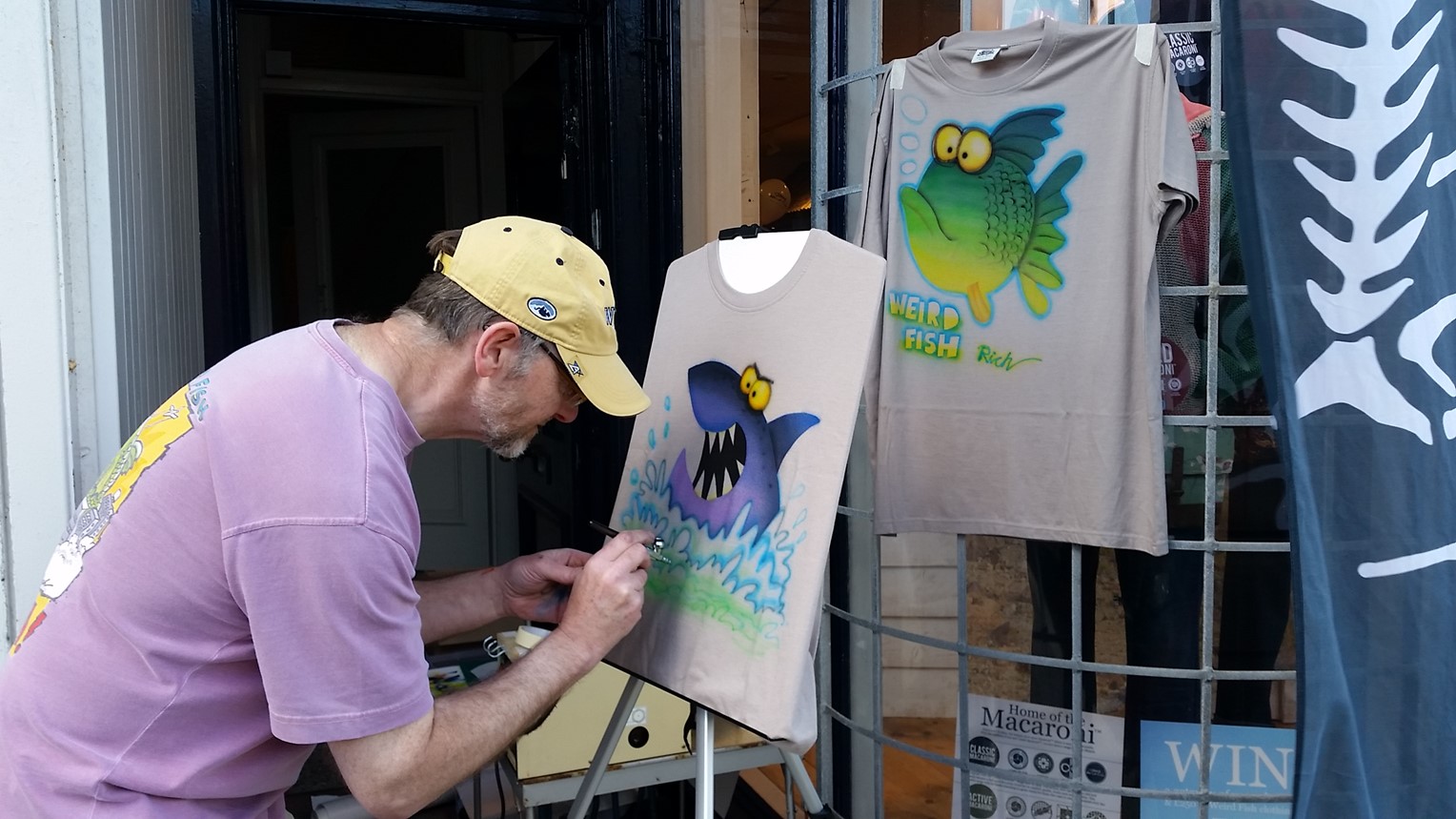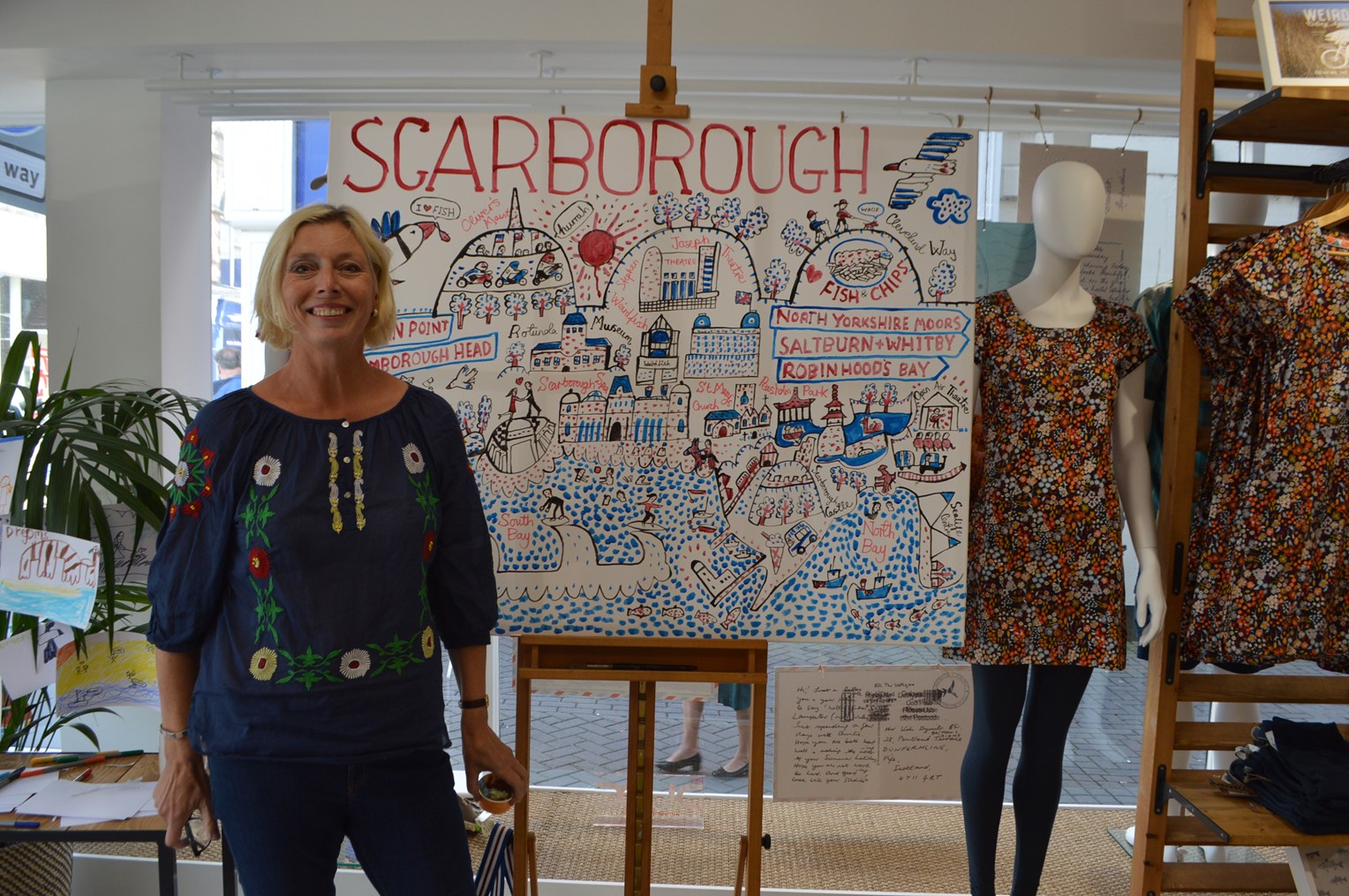 Julia Gash creating a bespoke piece of work for our new Scarborough store.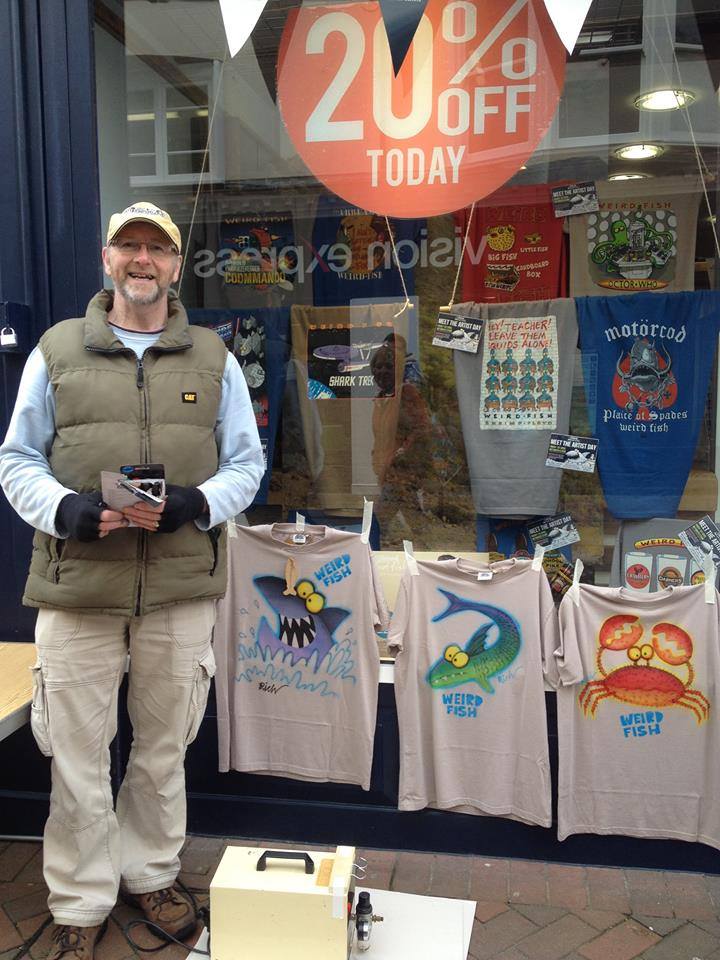 Our most popular T-Shirt artist Richard Skipworth.
Whatever we do, and whoever we team up with, we like to think outside the box, giving you something a little different, but never too Weird!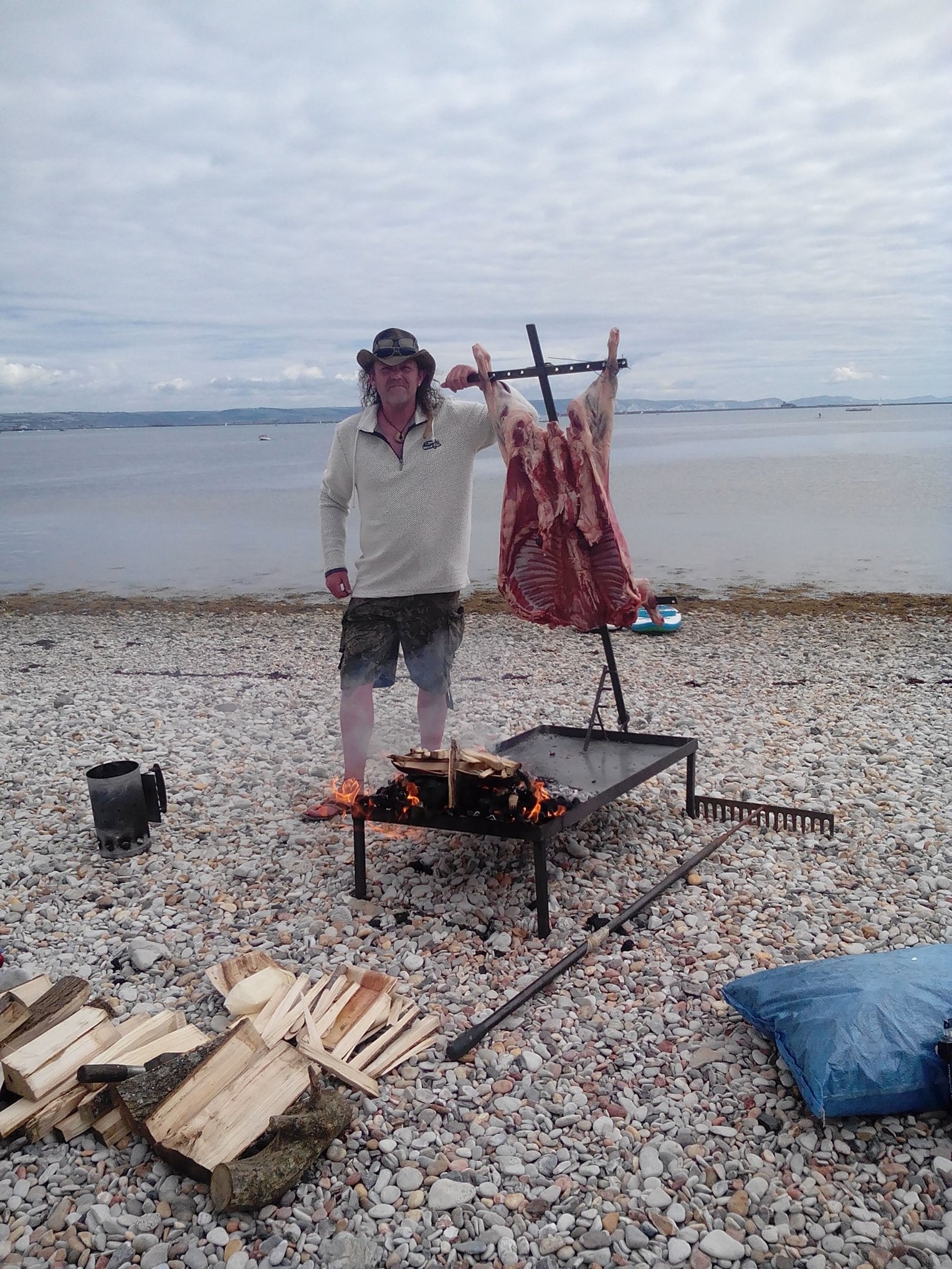 Hero of the month
, BBQ champ Simon "Womble" Dyer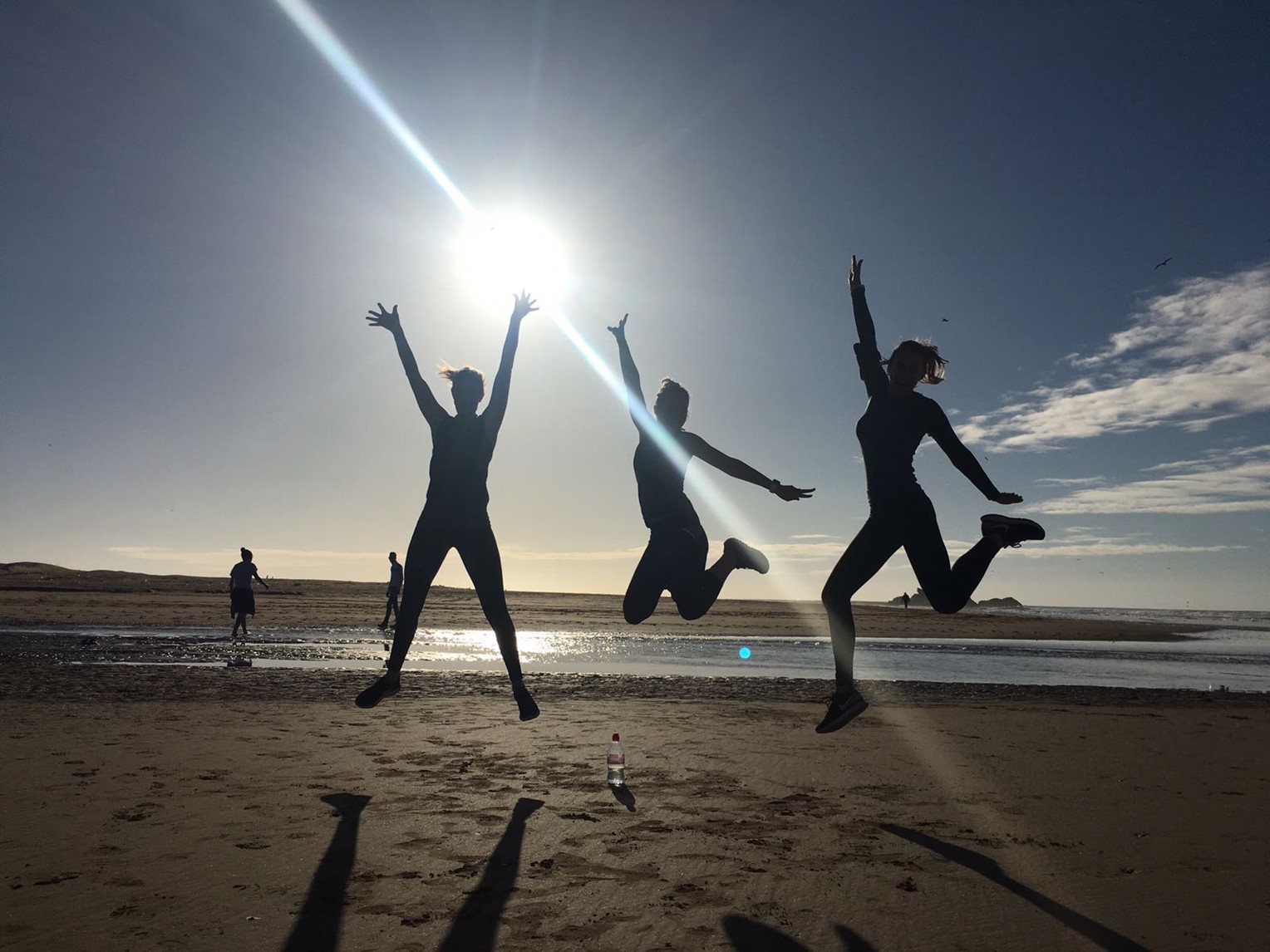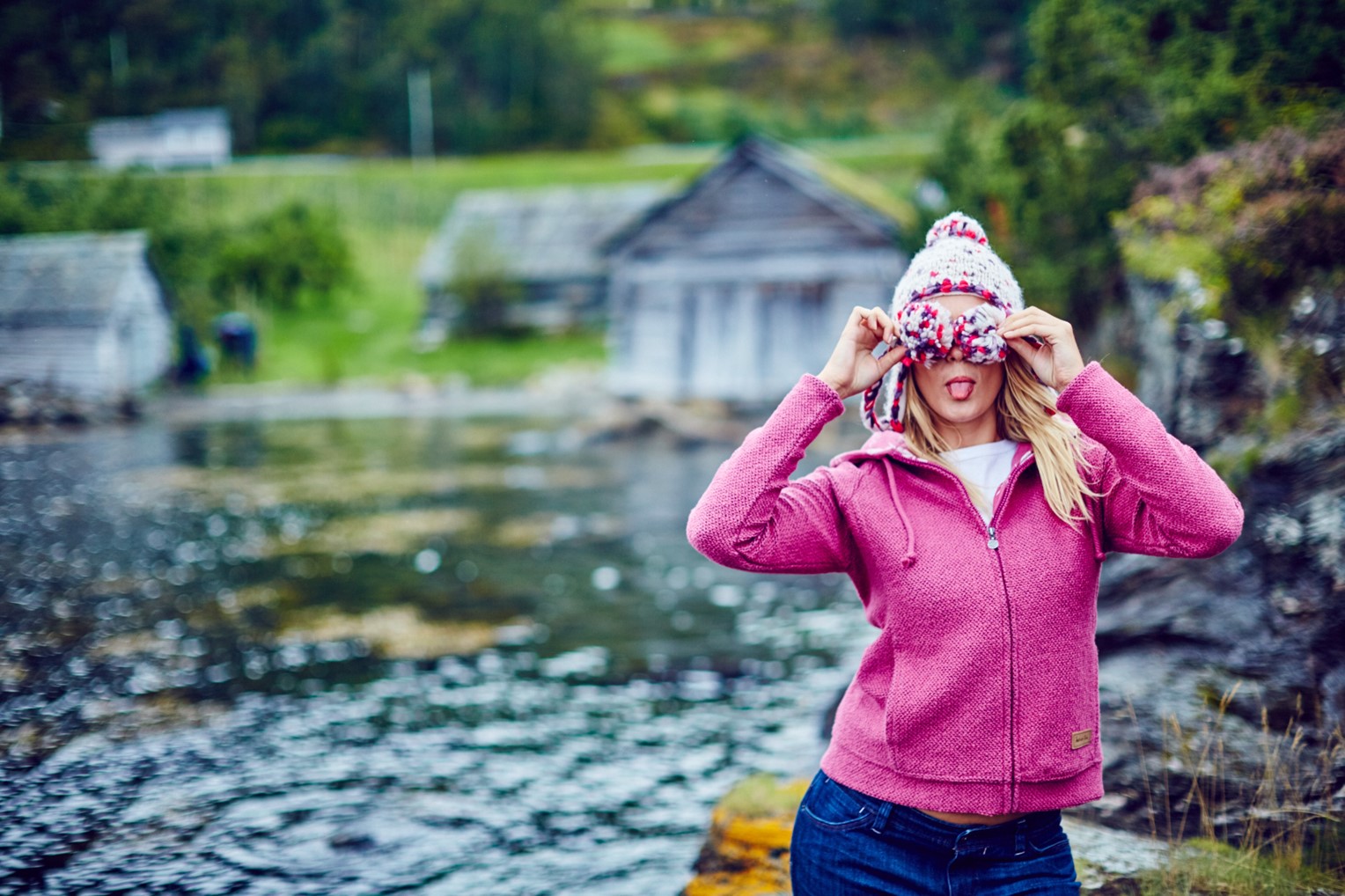 Who else but us would have an allotment and a crazy golf course in their carpark?!