Meet the Artist Tour - April 2016
June 20, 2016
The first weekend in April we let one of our artists out for the weekend, they are very good and do need an airing every now and then.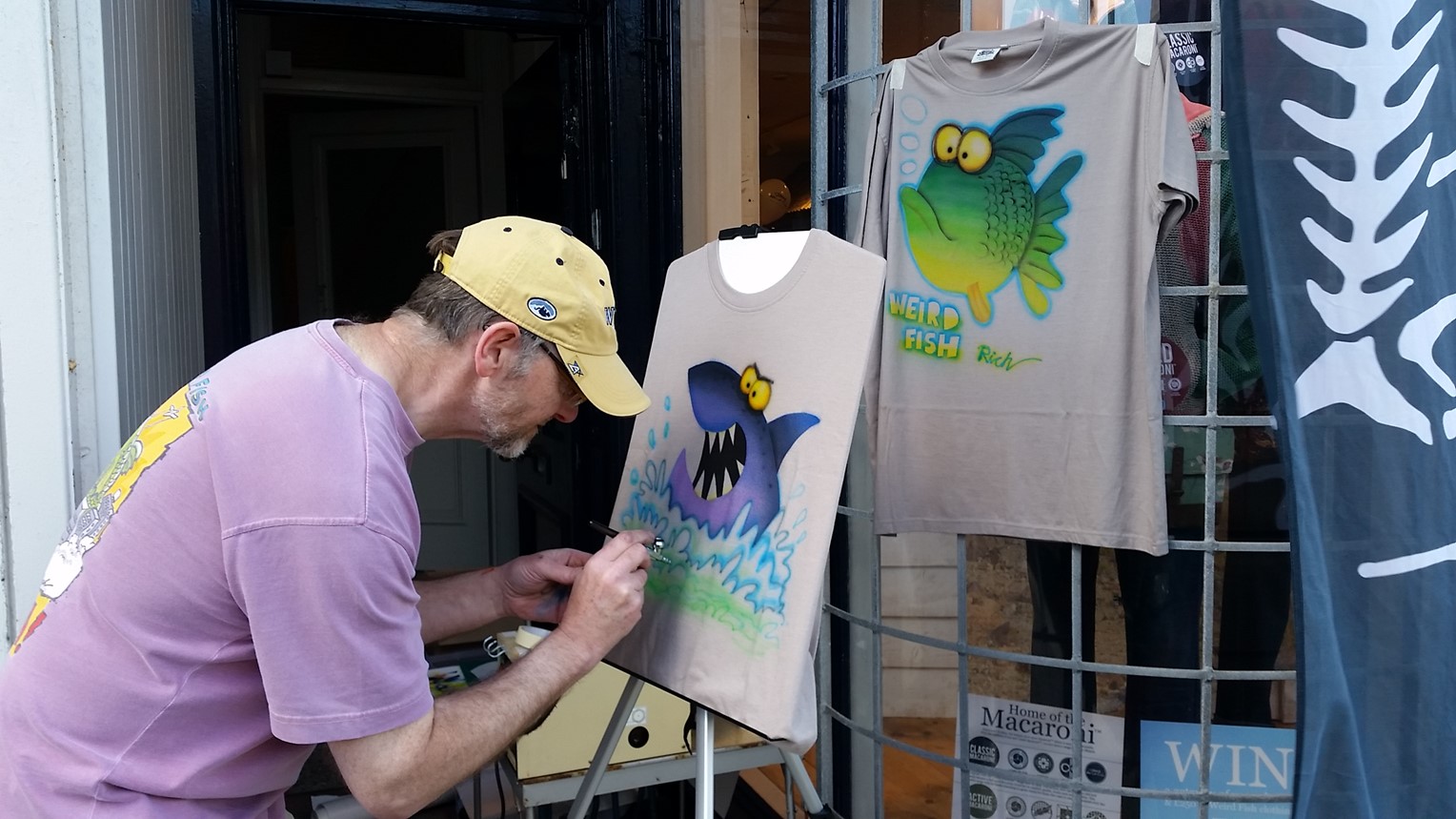 Our artist
Richard Skipworth
took a tour down south to our stores in
Newquay
,
Weymouth
and
Portsmouth
during the Easter holidays. He spent the days air-brushing unique designs onto T-Shirts, then our customers had a chance to win these creations.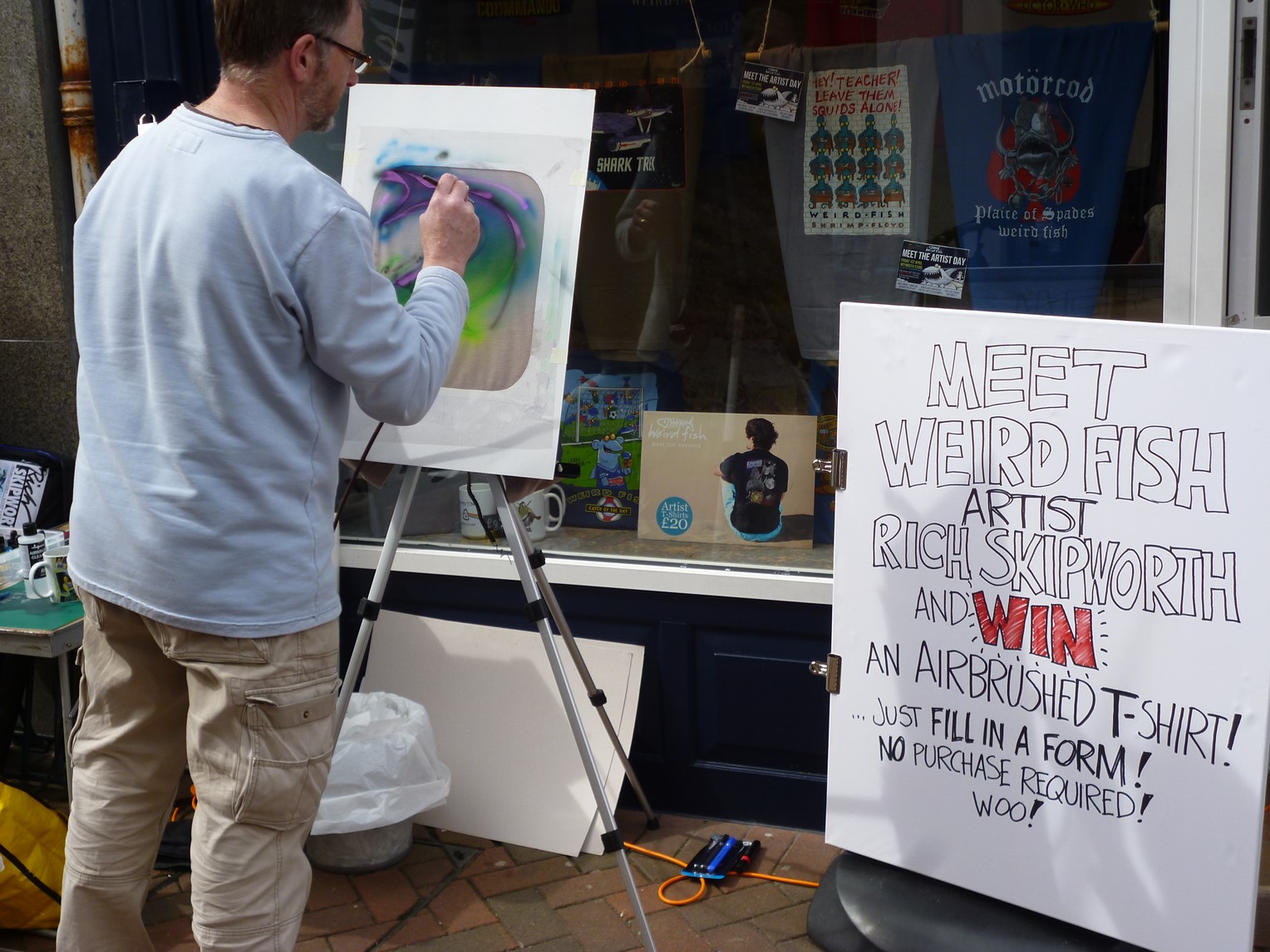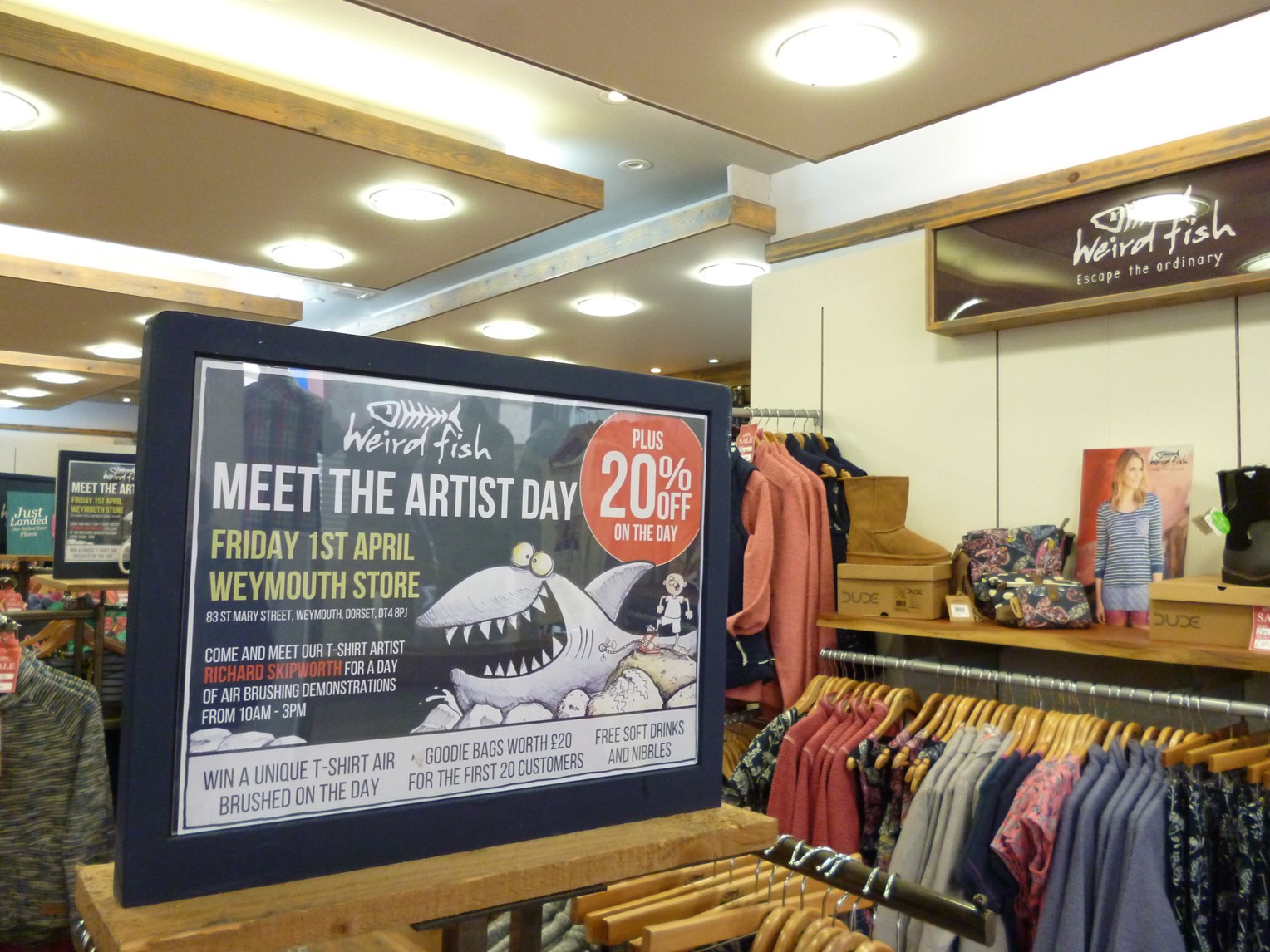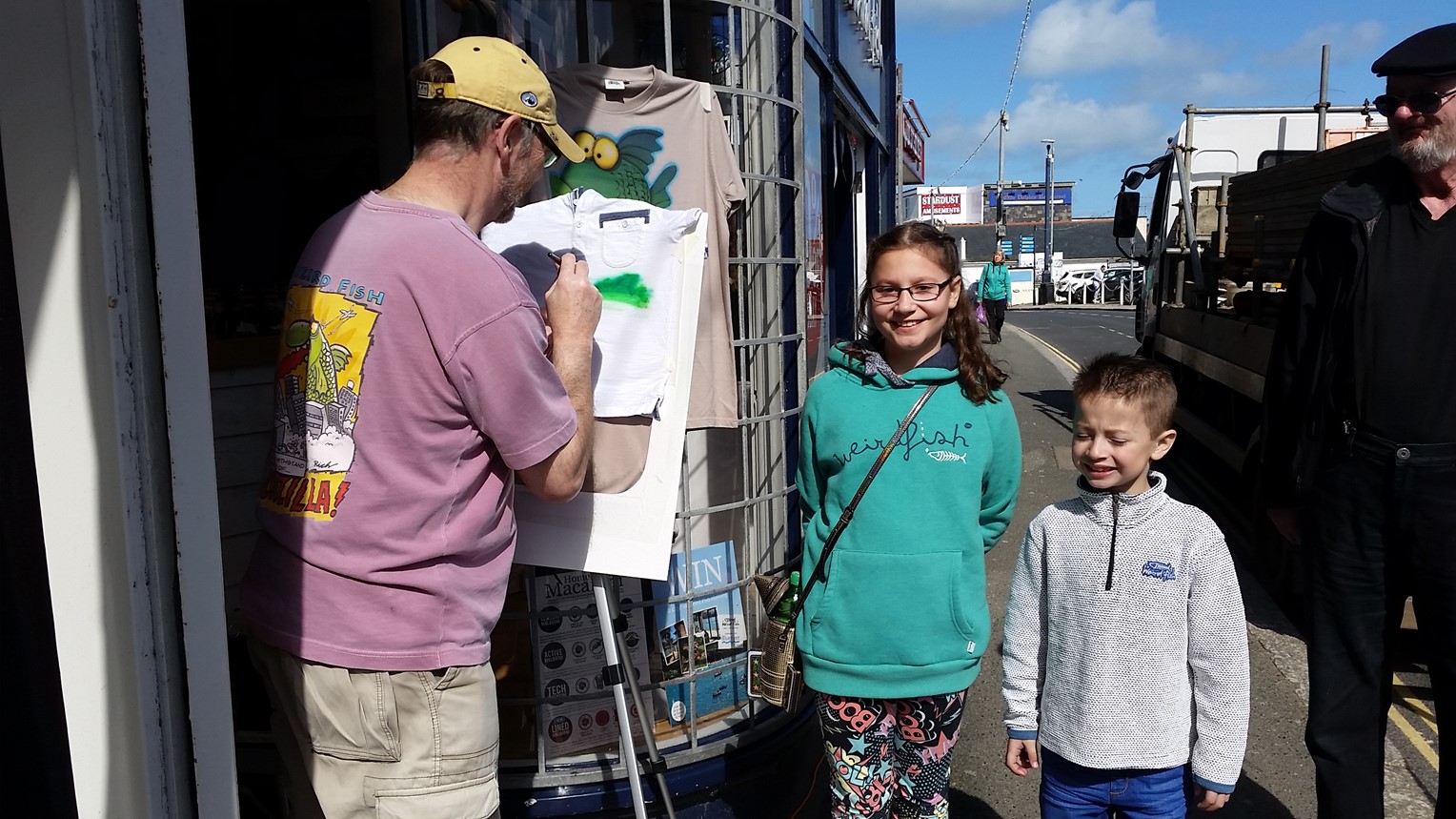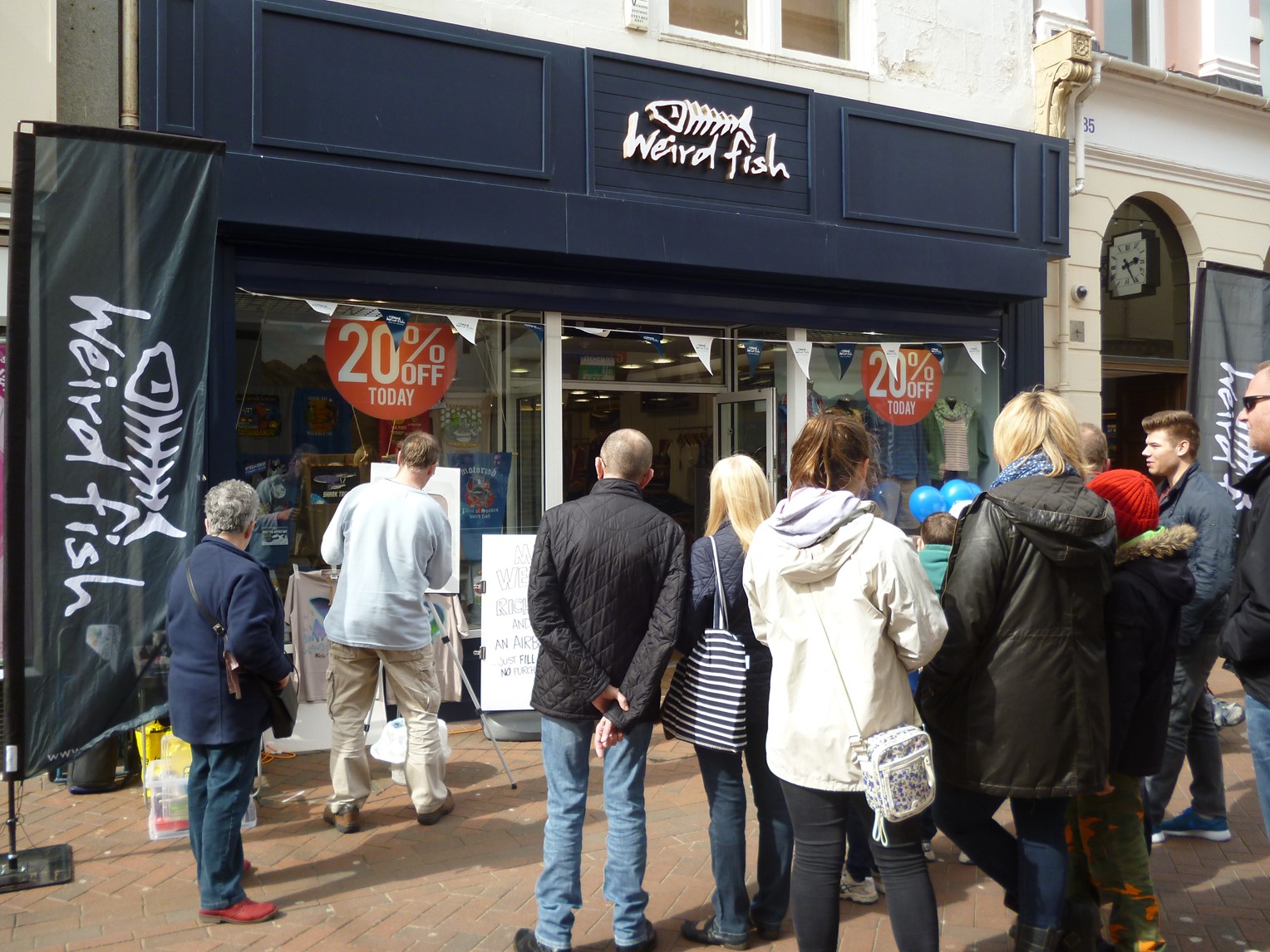 Richard was a great attraction, lots of people stopped to watch his air-brushing in action. He was happy to meet with some of his fans and answer their questions.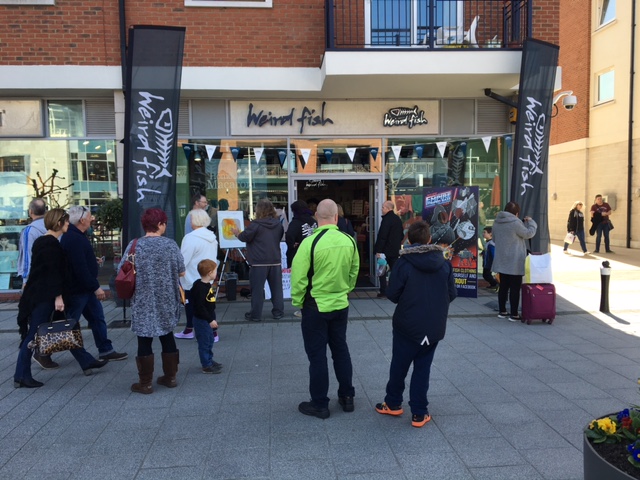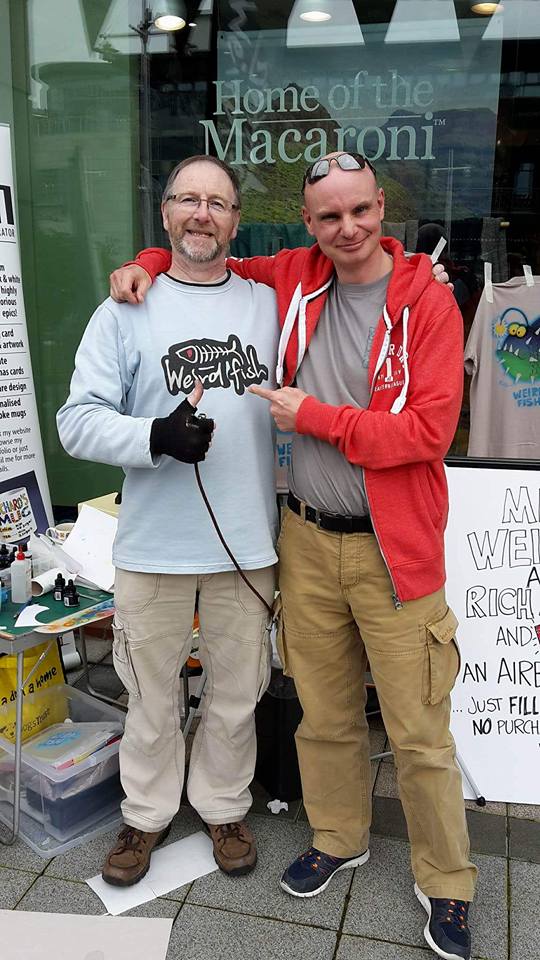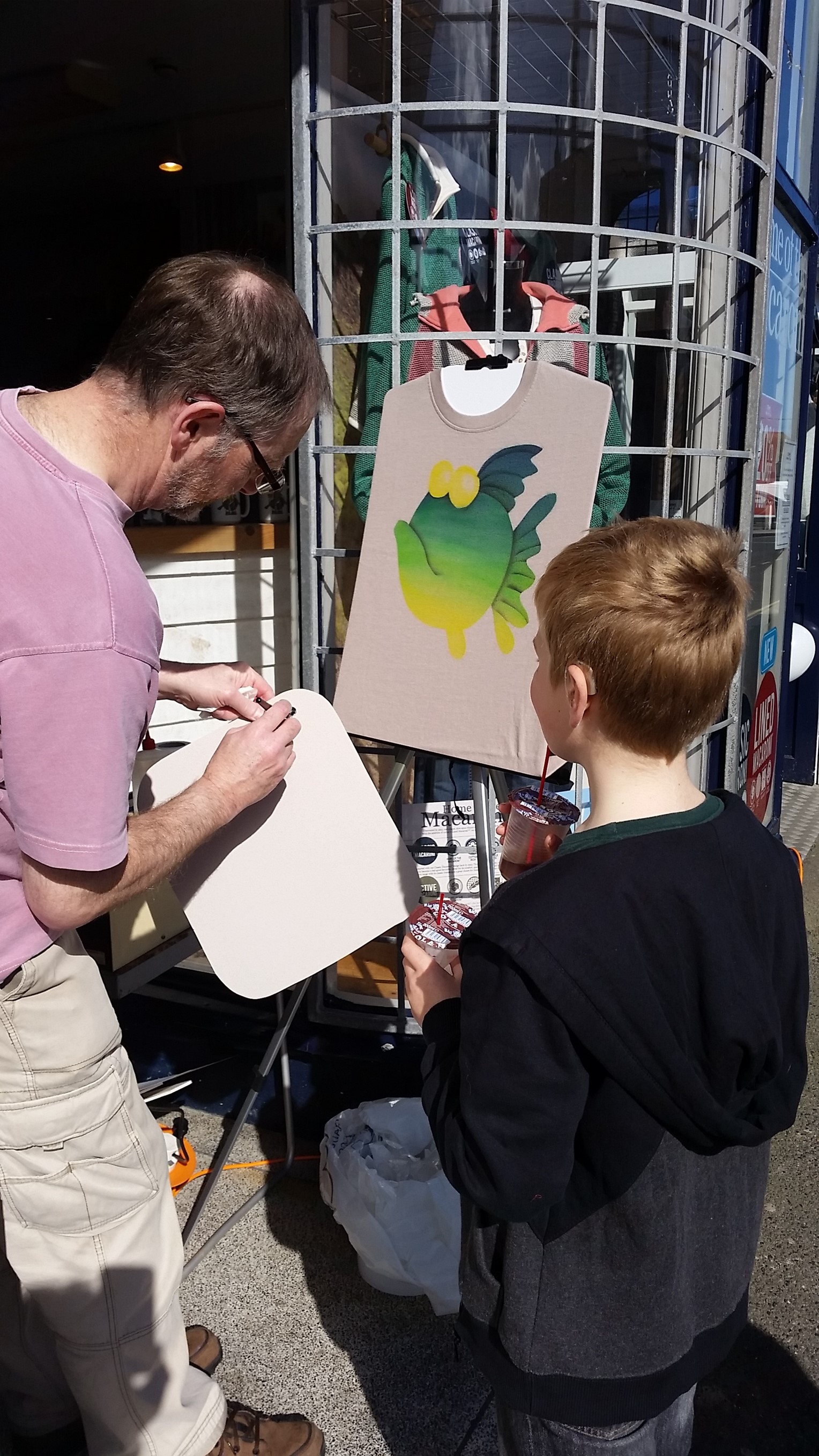 He was asked to do a bespoke top for this young man, who was also wearing his favourite
Macaroni
jumper.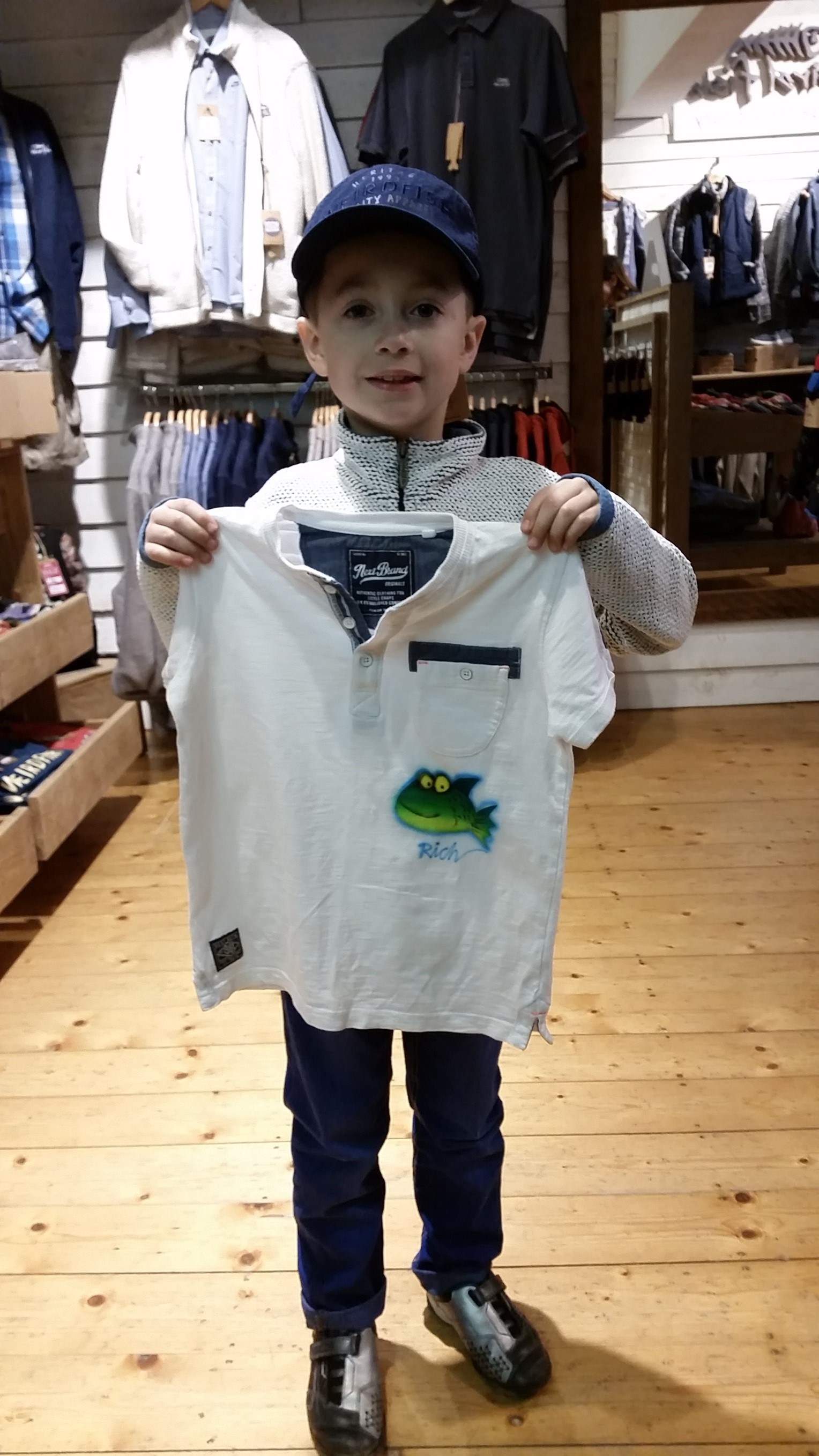 In Newquay Richard was wearing the T-Shirt design that made him one of our great artists in the first place  - Codzilla!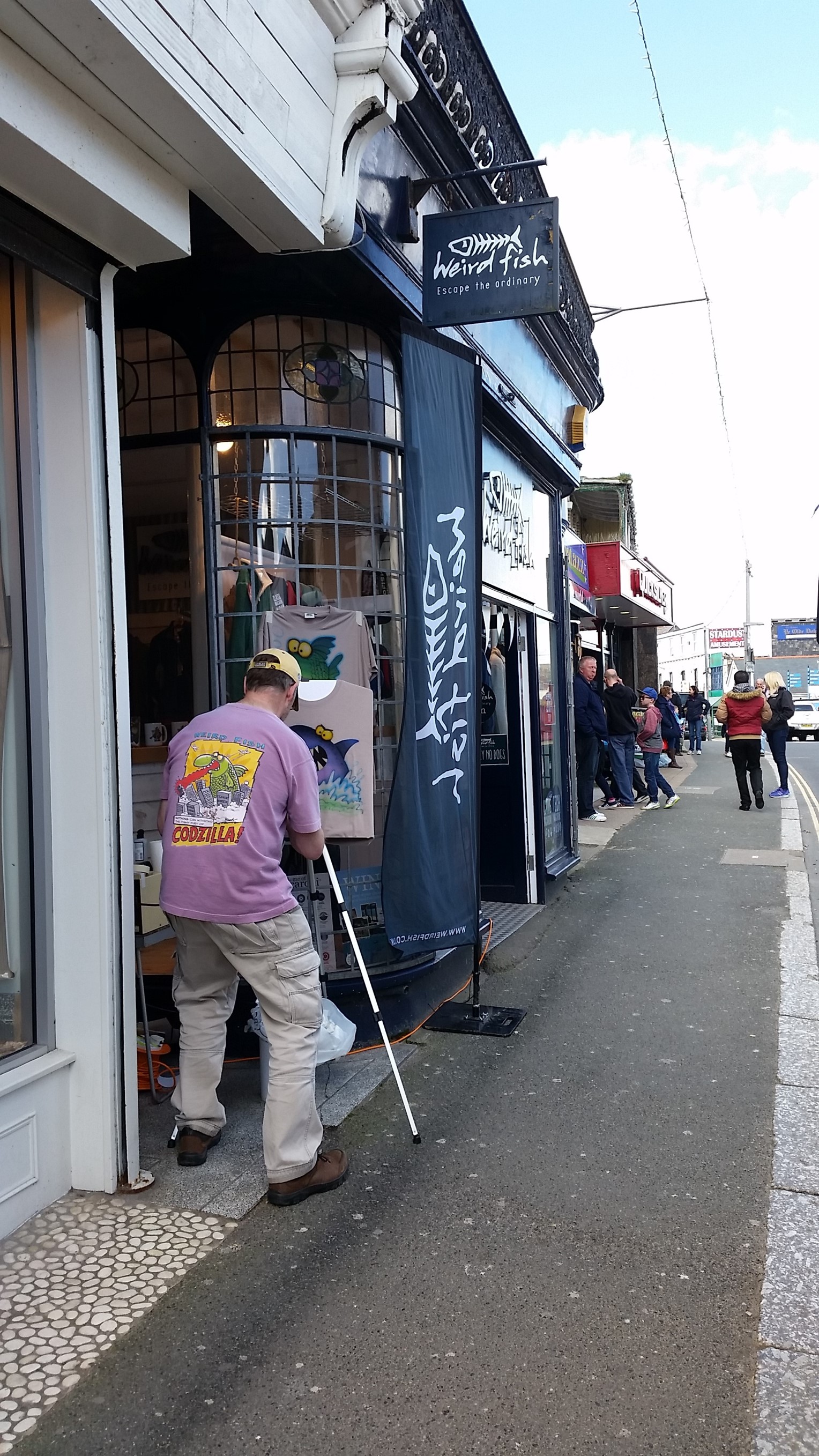 As well as the fab T-Shirts, we were giving out goody bags to our first few customers, plus free food and drink in the form of the very fitting fish and chip crisps and soft drinks, for that chippy feel.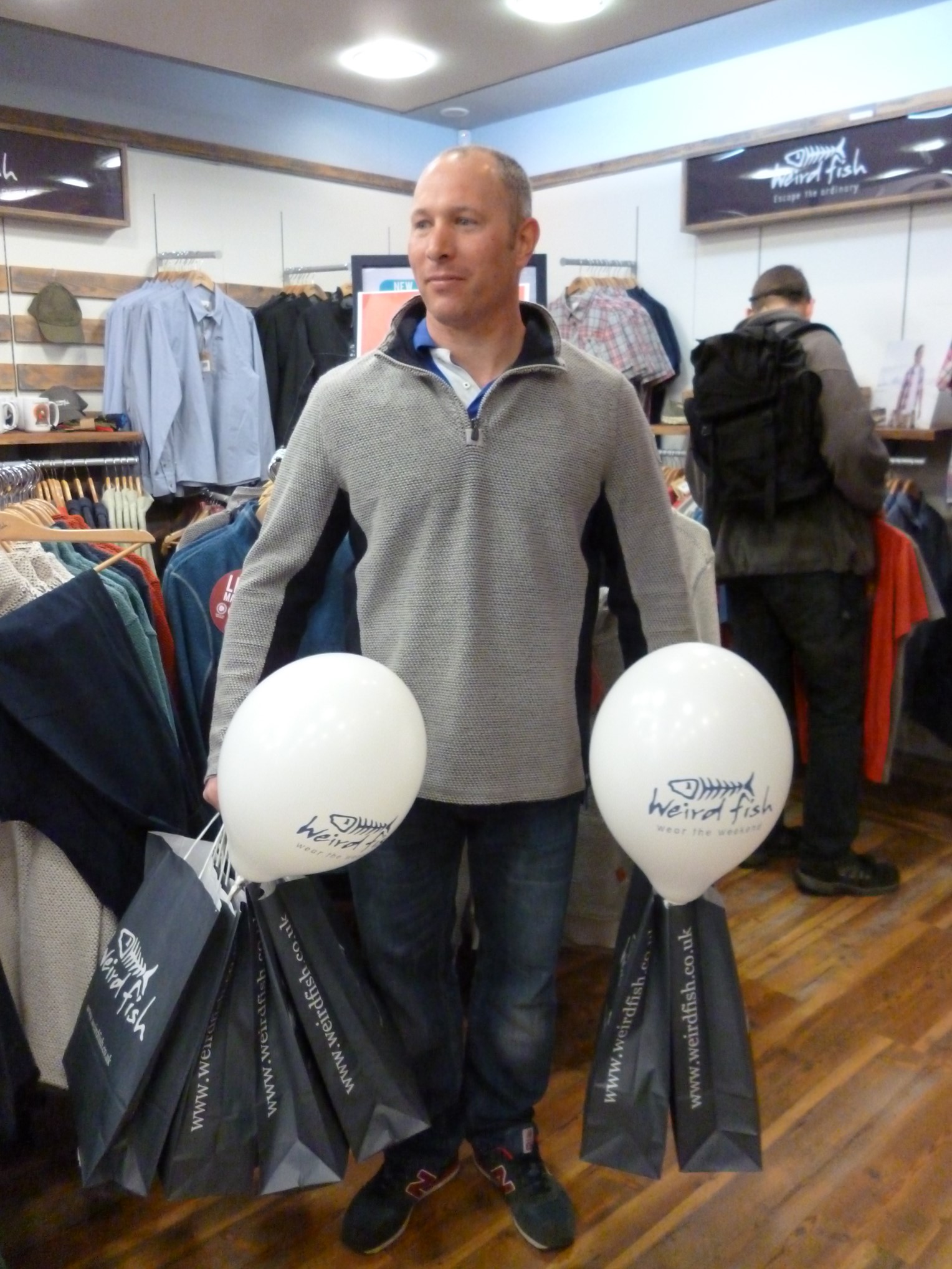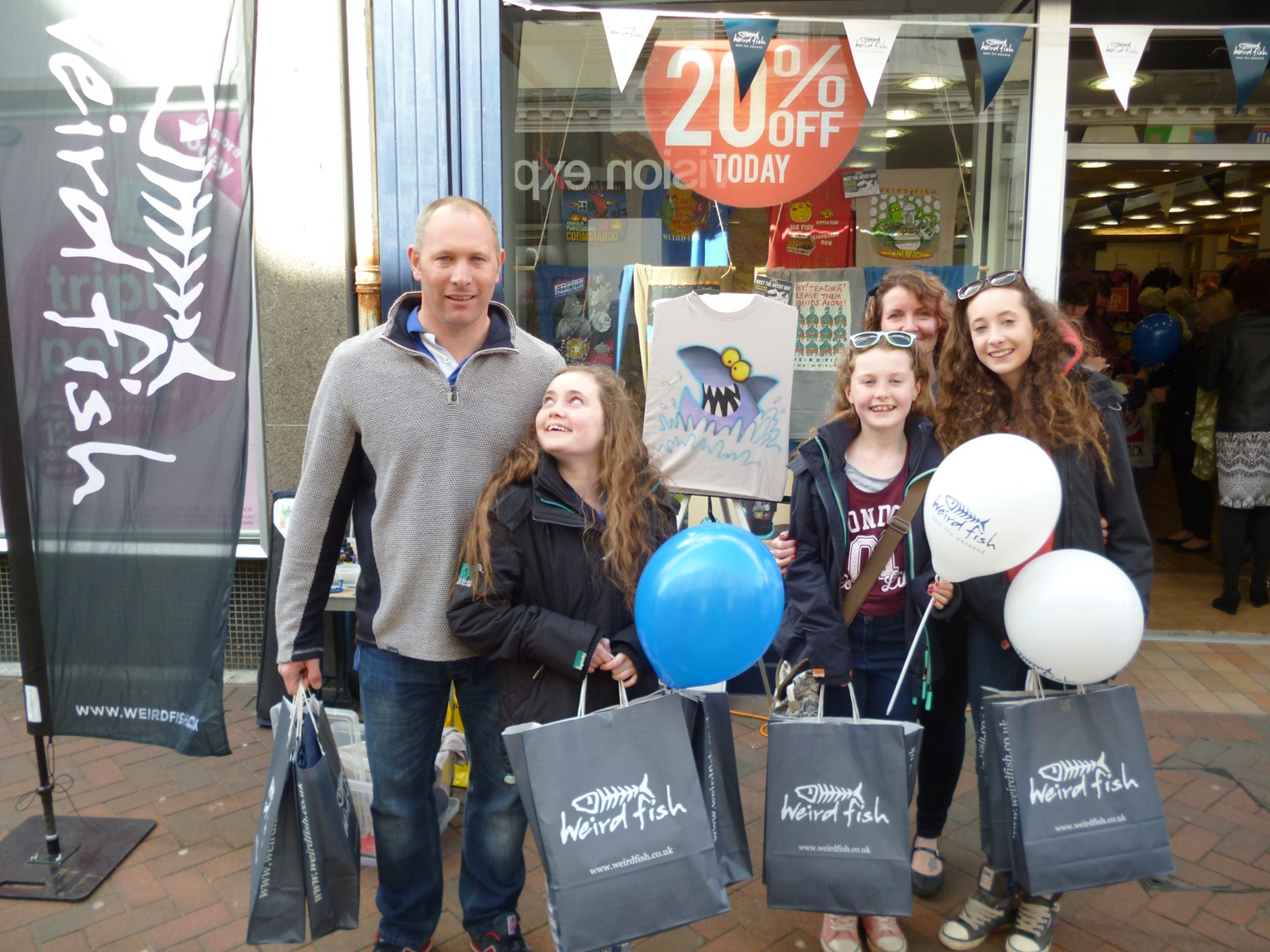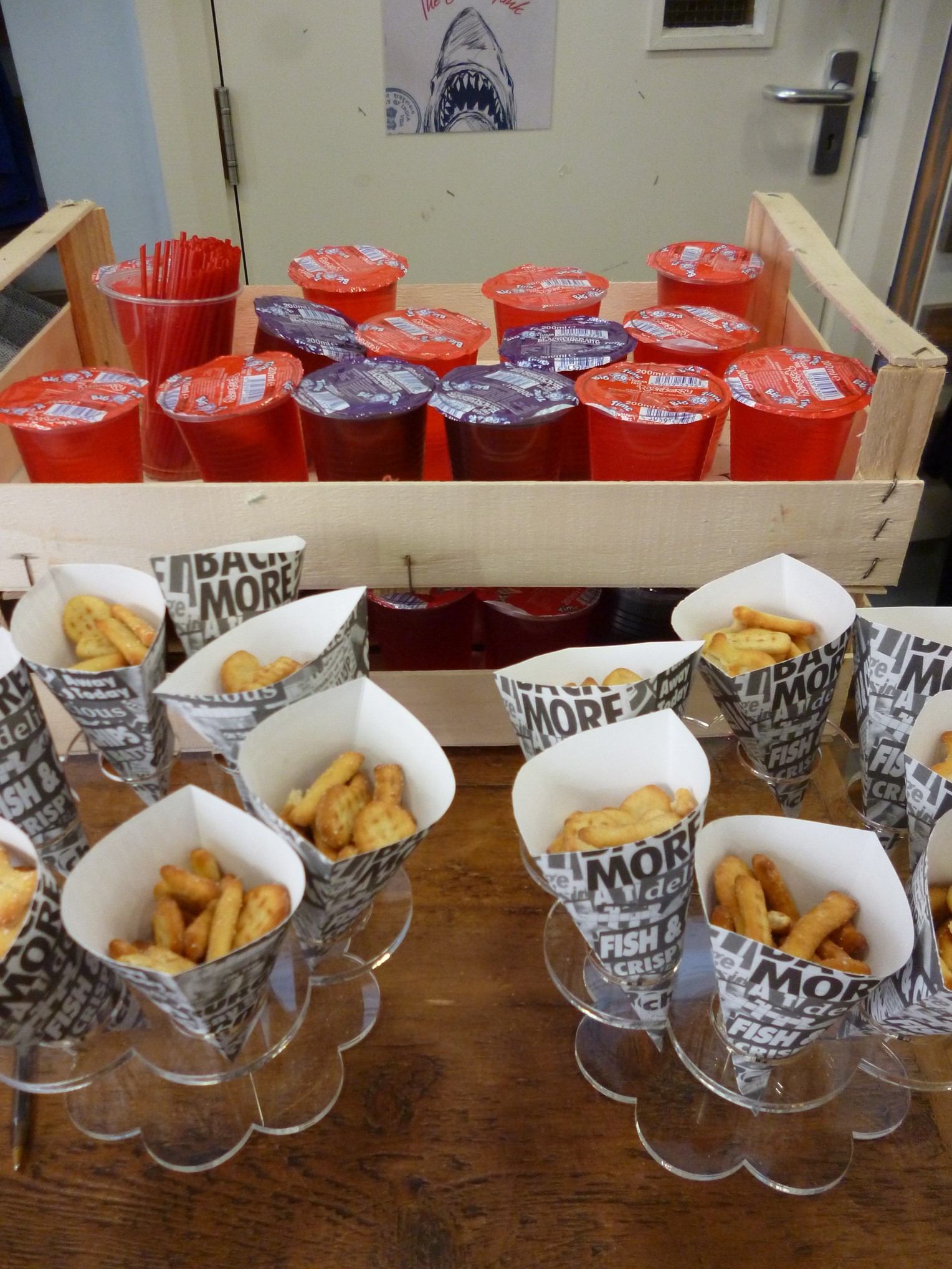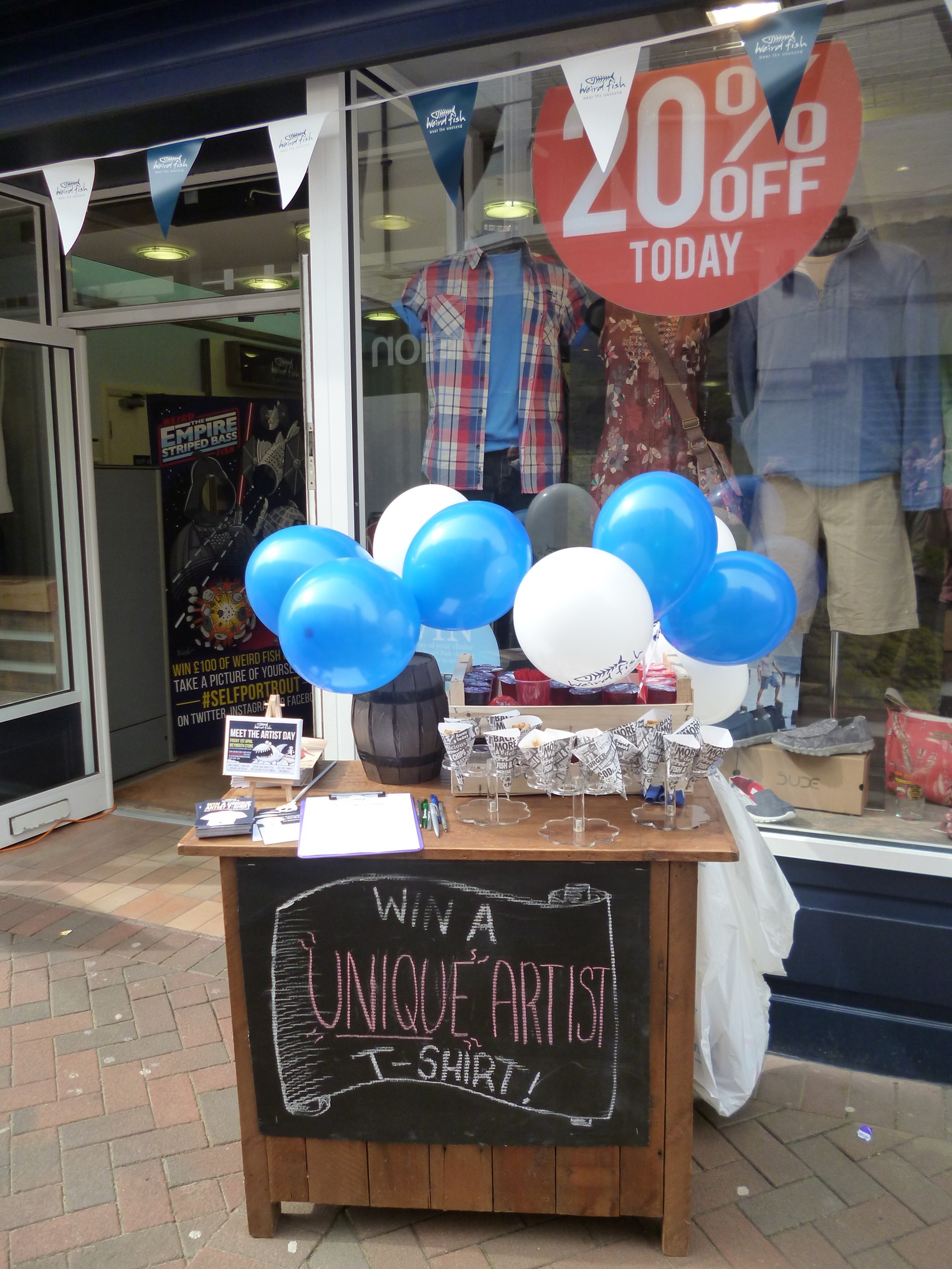 We had one of Richard's popular T-Shirt designs blown up into a giant stand-in so people could take pictures and enter our "Self-Portrout" (see what we did there!?) competition for a bit of fun.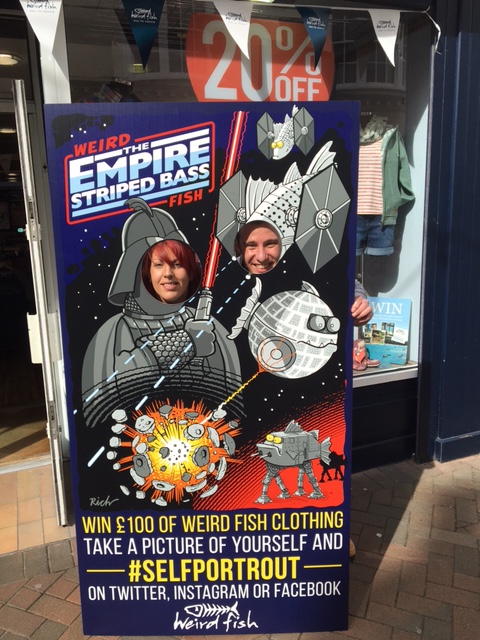 The 3 days were a great success, and we hope to take a tour again around some of our other great store locations later this year, watch this space...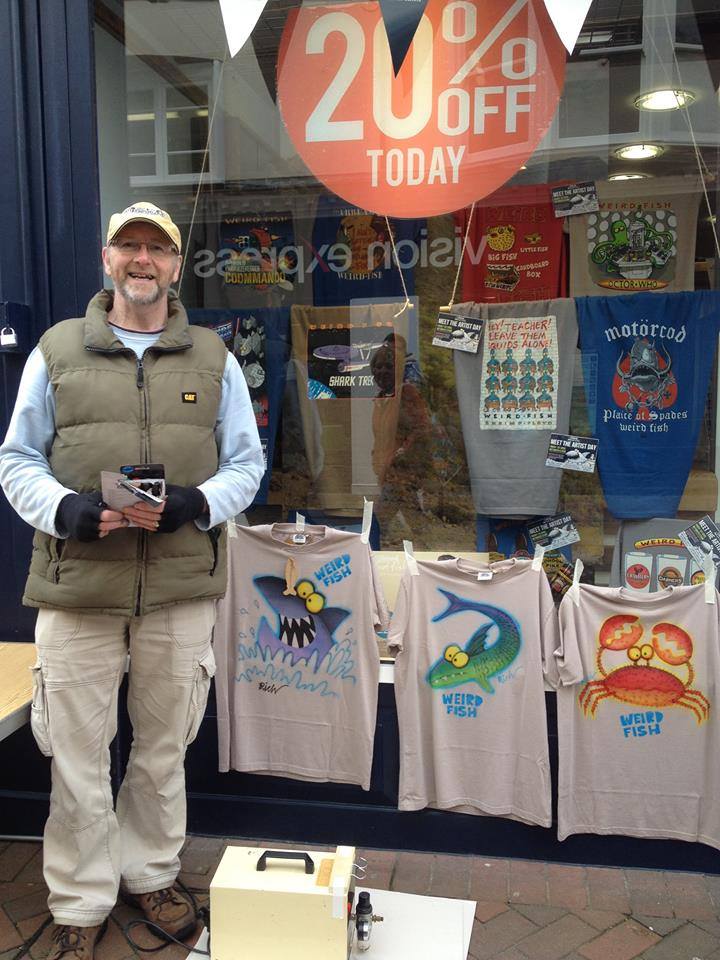 You can see all of 
Richard's designs
on our
T-Shirts
 on our website.