Hero of the Month - September 2016
September 26, 2016
Each month we are picking someone we feel deserves some recognition, be they an established celebrity, or more of a local celeb – We want to thank these everyday heroes for the things they have achieved.
This month we turned our attention to a stockist and friend who has been with us from the very start, Jim Fountain.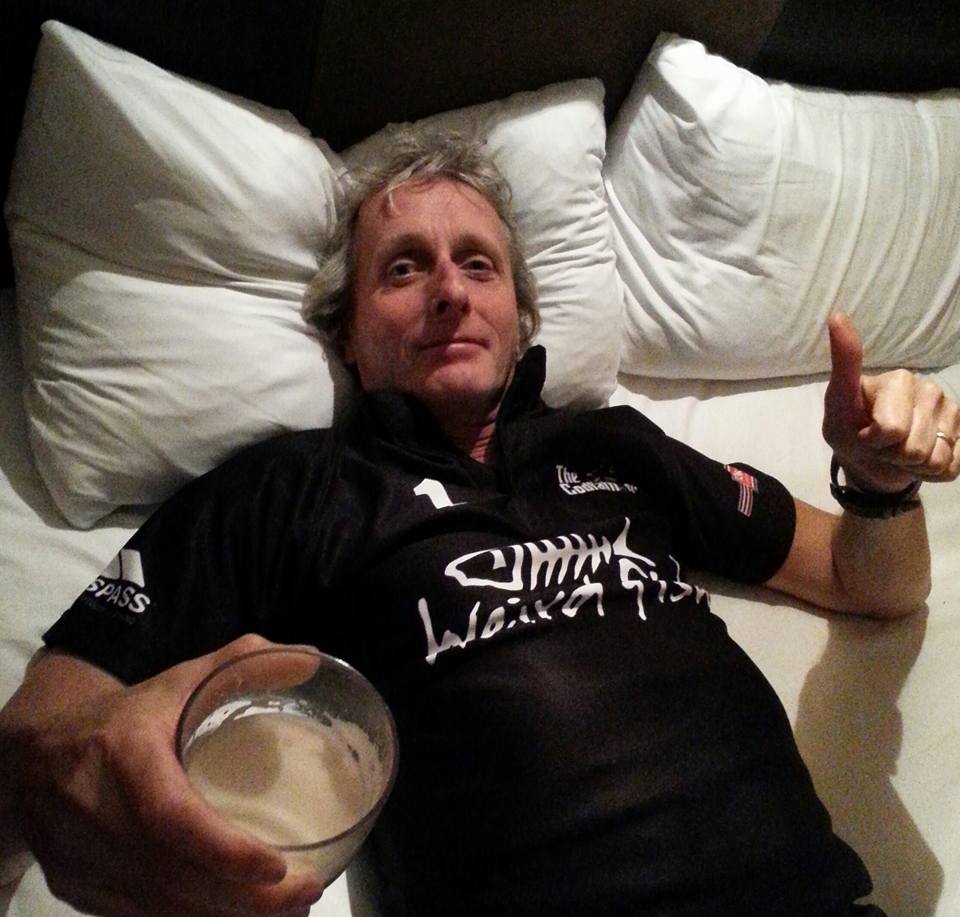 Jim runs the
Poacher's Pocket
in Whitby where he has been stocking Weird Fish for years. He is also the founder of the successful local rugby 7s team
The Codfather's
.
With Weird Fish's long history and healthy interest in rugby, we thought it was about time to honour Jim and make him this month's hero. He was good enough to give us a little interview and tell us a bit more about the lads of The Codfathers.
How long have you owned the Poacher's Pocket Jim?

I've owned The Poacher's Pocket since 30th March 1990.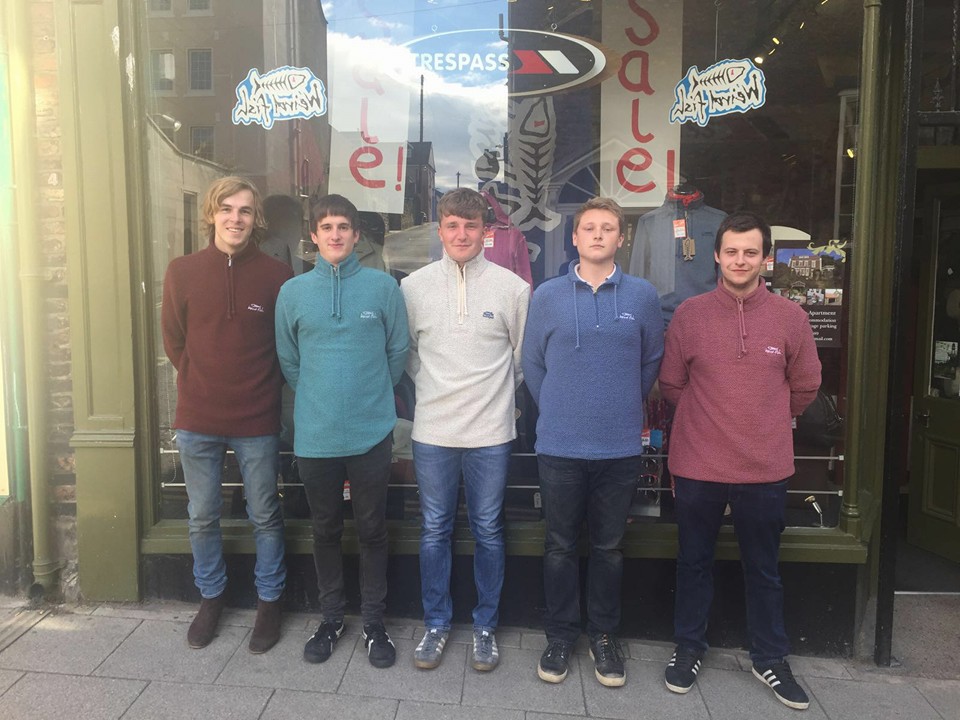 Some of the Codfather's doing a spot of Macaroni modelling outside the Poacher's Pocket.
When did you first start stocking Weird Fish?
I've stocked Weird Fish since 1993.
When did you start The Codfathers?
I started The Codfathers in 2011, and kindly Weird Fish helped out by offering to be the kit sponsors.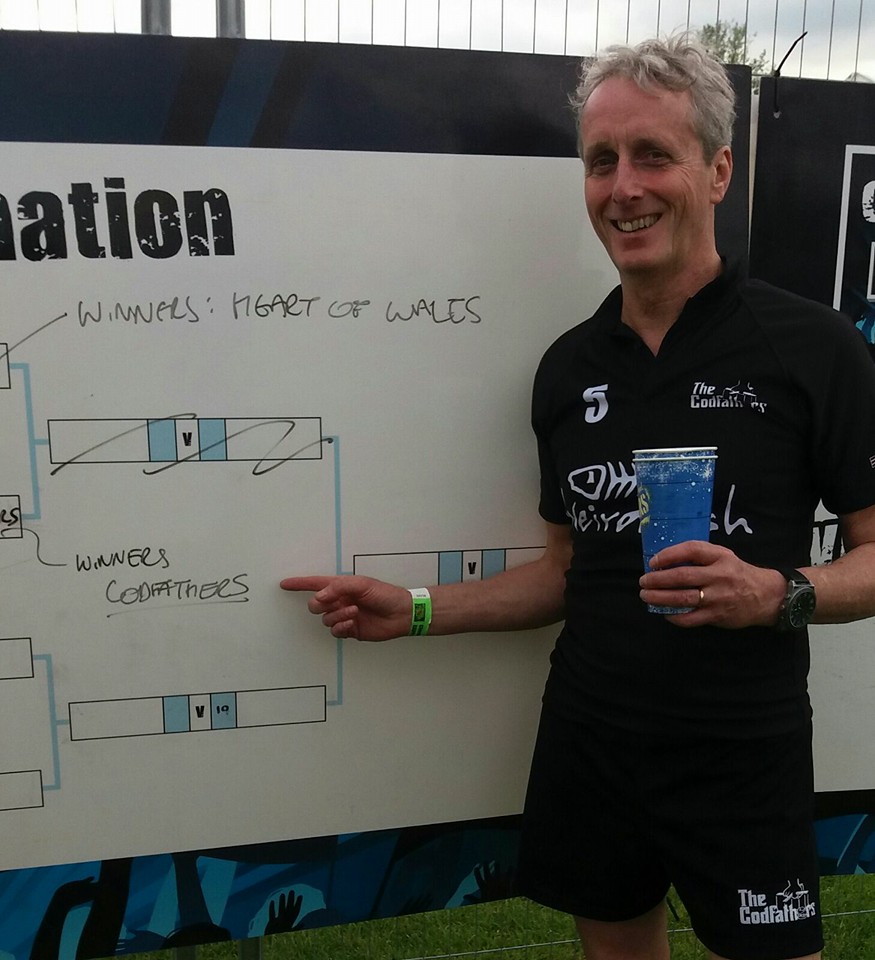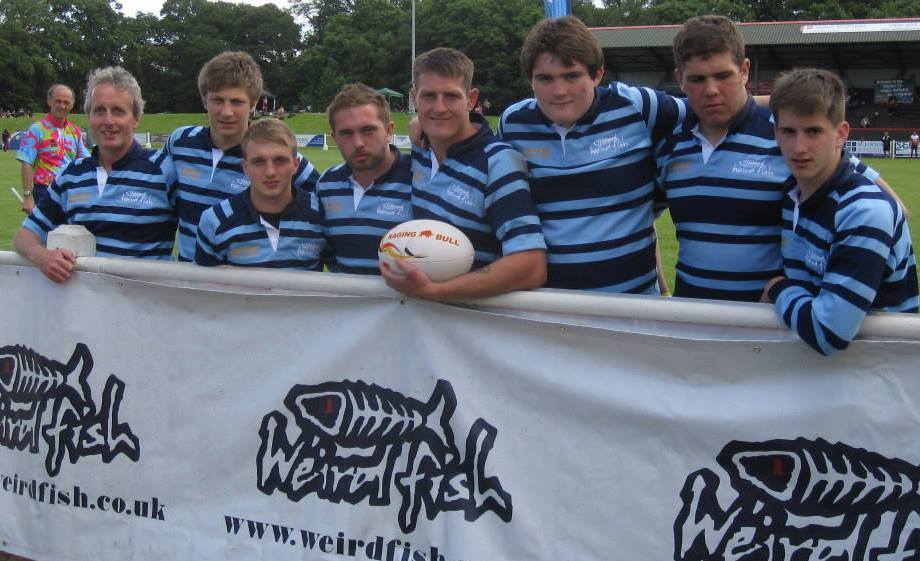 Who came up with the name The Codfathers?
I came up with the name because originally the majority of players were from Whitby (fishing town on Yorkshire coast....Population 15000)........However, we now have players from Huddersfield, Sandbach, Belfast as well as Whitby.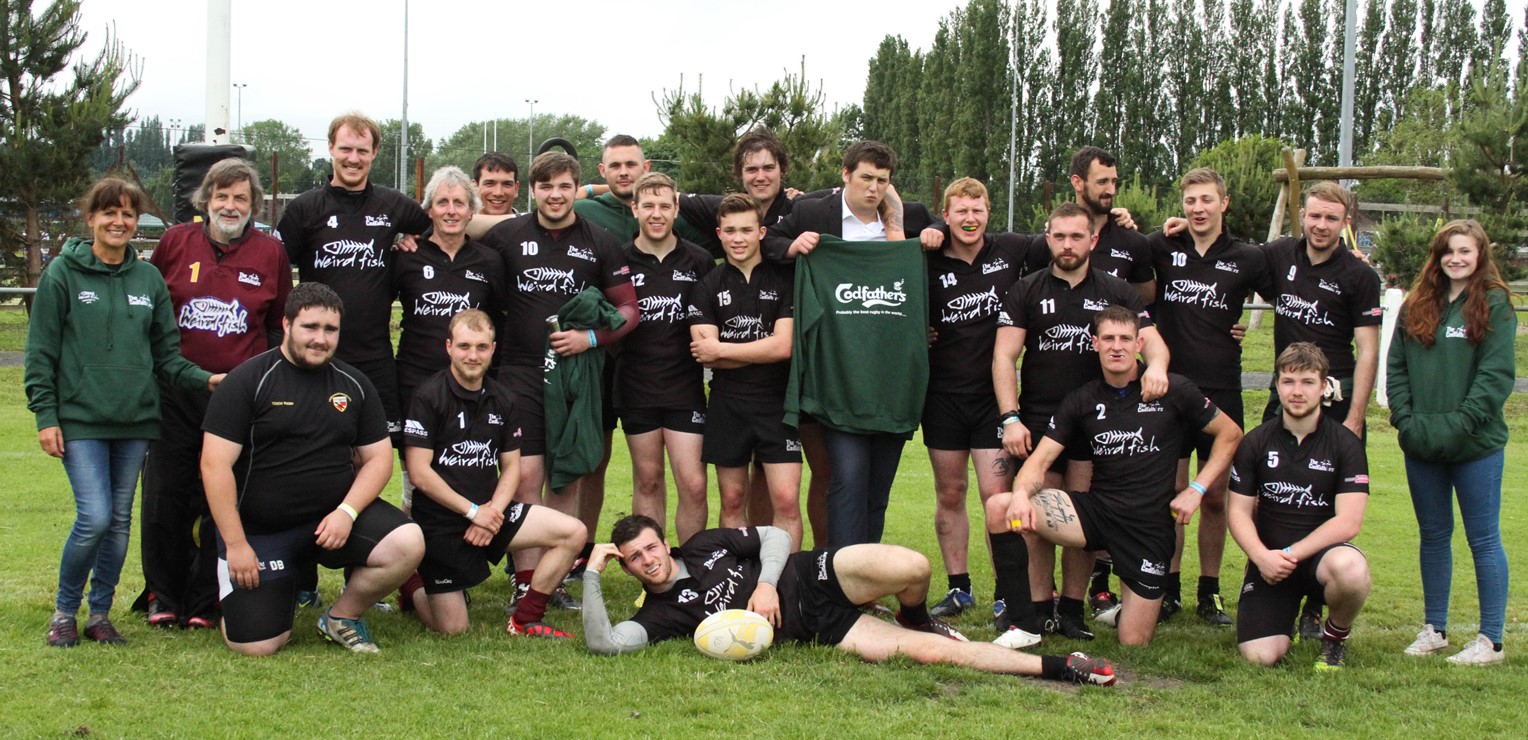 Can you tell us a bit about the team and their successes?
The squad is a very young one (apart from me)! Most players are aged between 17 & 23, with a couple of 29 year olds. They originated predominantly from my youth team which I coached from 7-17 years old and who now form the backbone of Whitby Rugby Club's 1st team.
A highlight for me was playing in The Codfathers with my son, Barney, before he went off to university.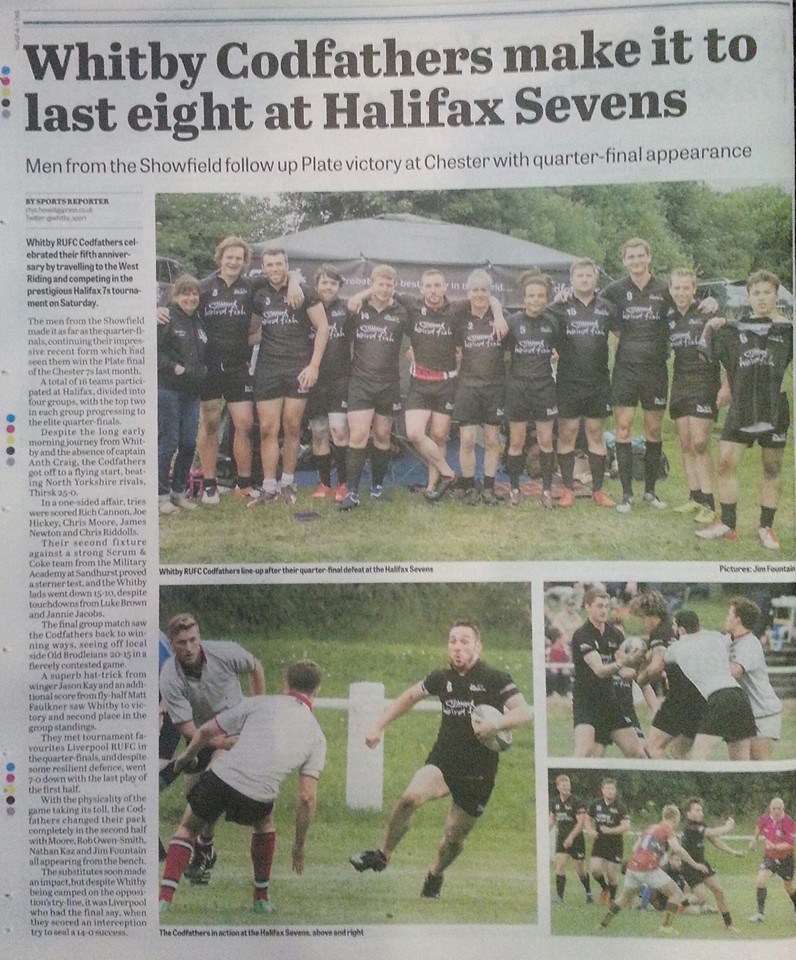 Other highlights;


Winning the cup at Halifax 7s in 2015.


Winning the plate at Chester 7s in 2014.


Probably the best achievement was to be promoted to the Elite tournament for the Halifax 7s (elite is semi-professional), where we progressed to the quarter finals where we knocked out by the eventual winners, Liverpool Rugby Club.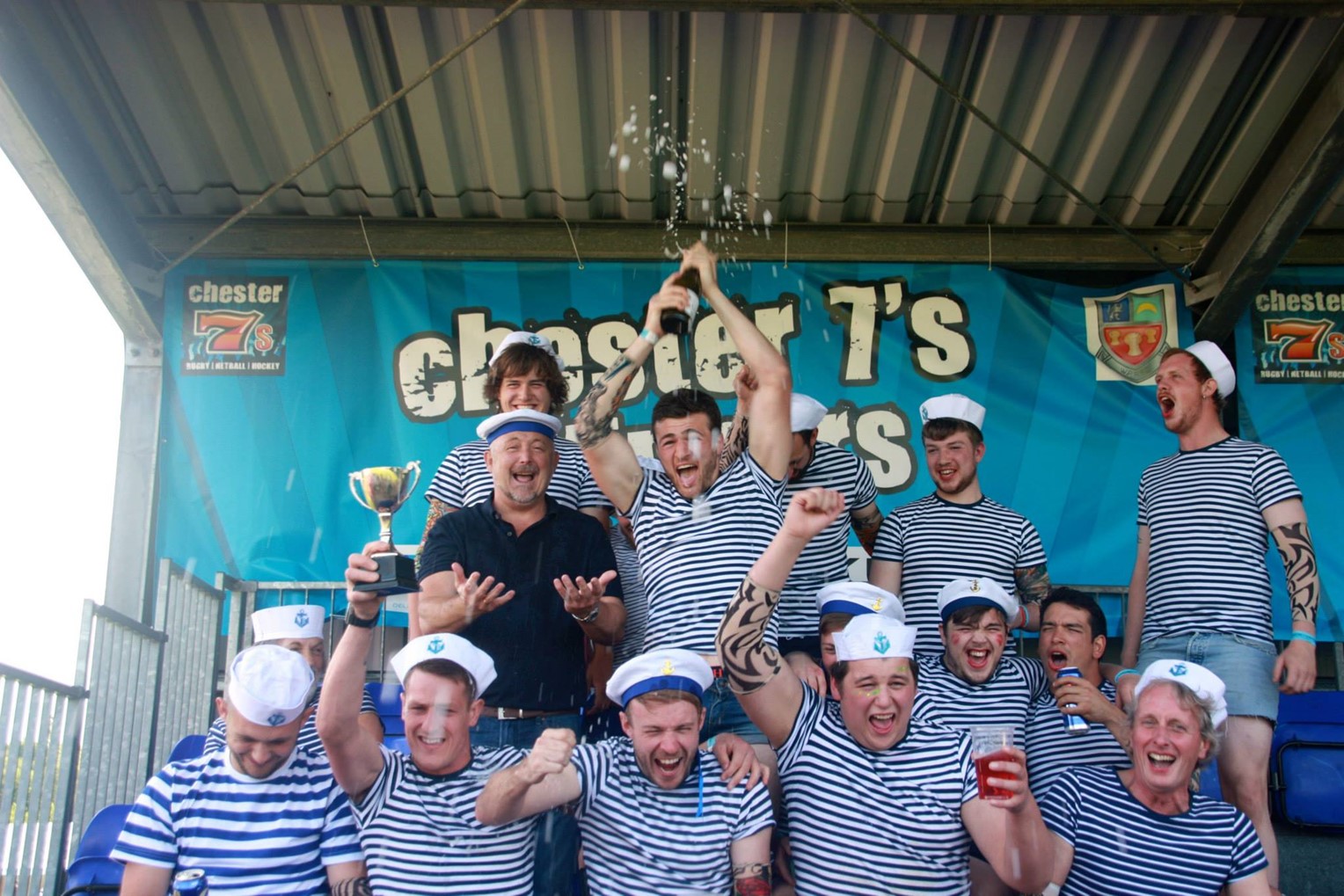 We hear you really were a hero in 2009 and made a citizen's arrest, can you tell us about that?
I did receive a bravery award in 2009 when I (along with a fellow rugby player, Shane Young) tackled a guy outside Leeds Marriott hotel who had assaulted a police officer & was making his escape on a bike........Basically, I chased him down the road, pulled him off his bike & pinned him down until the police officer radioed for an armed response team who then took over!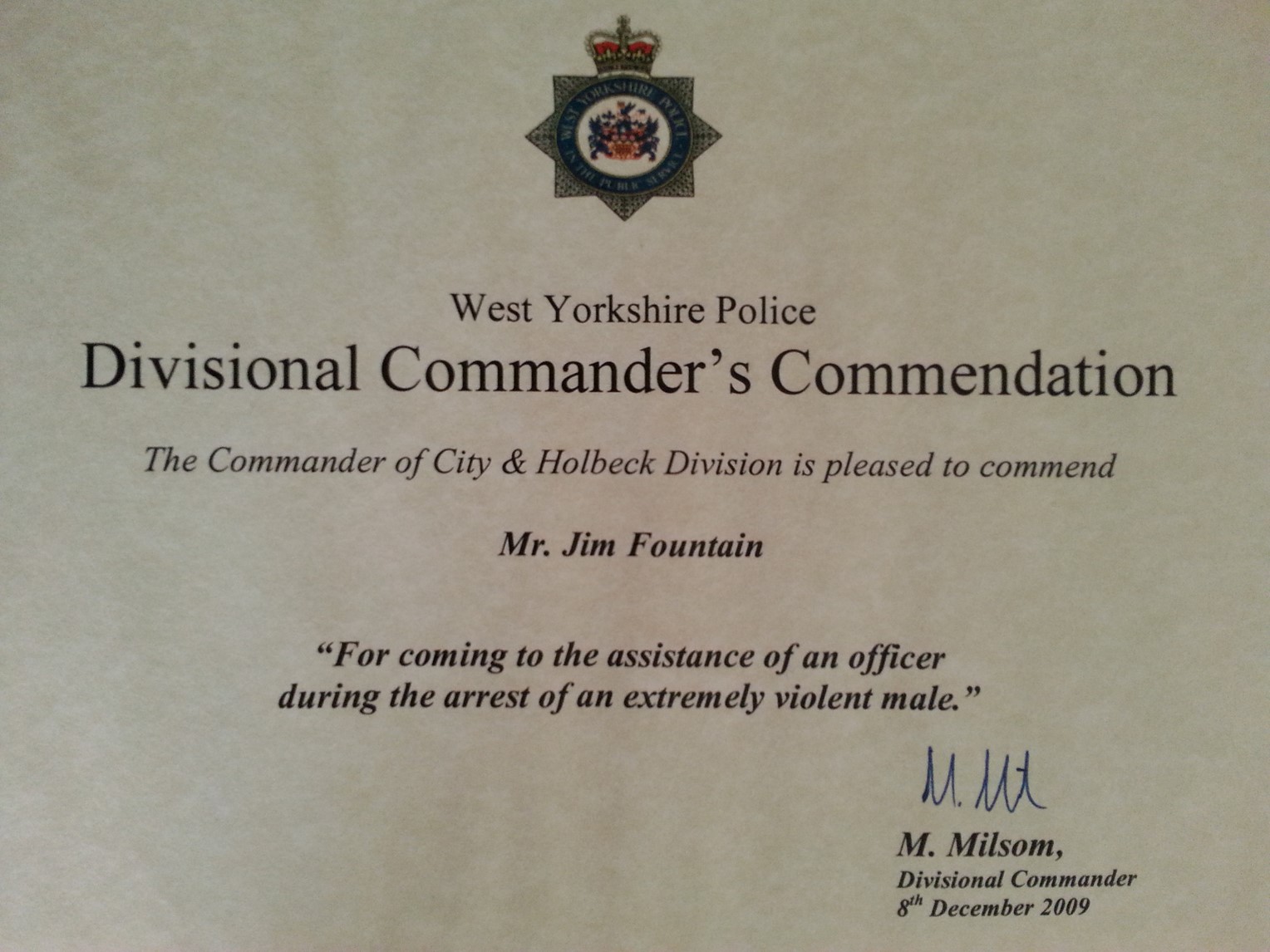 How do you enjoy the weekend?
Typical weekend starts with early doors at my local "The Little Angel" after work.
Saturday starts with (hopefully) selling lots of Weird Fish stuff at the shop followed my supporting Whitby Rugby Club (top of the league at the moment)! In the afternoon a couple of Apres beers in the clubhouse, then downtown for a curry at the Passage to India!
Sunday is back to work for me!.....Selling more Weird Fish!
We want to say a big thank you to Jim for being with Weird Fish since the start. We wish him and the Codfathers all the best for the next season.