Hero of the Month - July 2016
July 22, 2016
Each month we are picking someone we feel deserves some recognition, be they an established celebrity, or more of a local celeb – We want to thank these everyday heroes for the things they have achieved.
This month we were lucky enough to meet our hero at the Dorset Seafood Festival -
Simon Dyer
, ITV's BBQ Champ winner.
A farmer from Somerset with a passion for cooking meat and building his own BBQs, Simon entered
ITV's BBQ Champ
programme in the summer of 2015, and saw off 7 competitors to be crowned the BBQ Champion.
He was good enough to do an interview with us and offer our readers some BBQing tips for the summer.
When did you first get into BBQing?

As soon as I was old enough to be trusted with matches. My family were farmers so we had quite a lot of freedom as kids running around on the farm.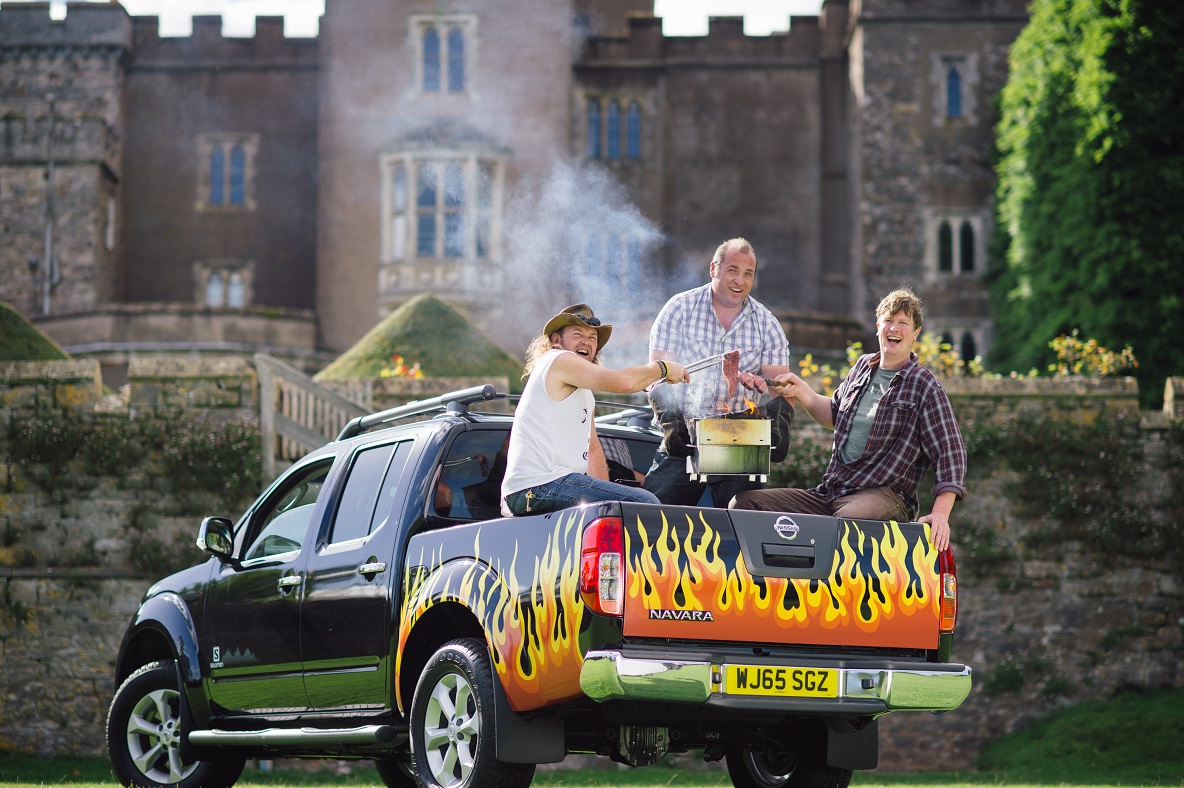 You have a great nickname Womble, how did that come about?

I was given the nickname the Human Womble when I couldn't afford to pay out 500 odd quid for a commercial smoker, so I just took basic principles of how they work, looked at some You Tube videos and applied this to bits and pieces I could get my hands on to build my own "Hillbilly cookers".I am no engineer, there is no welding involved in my cookers, anyone could make them.I love to up-cycle and follow that steam punk ethos.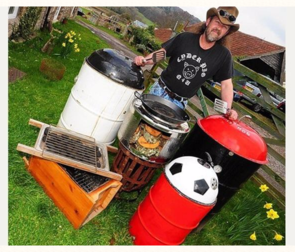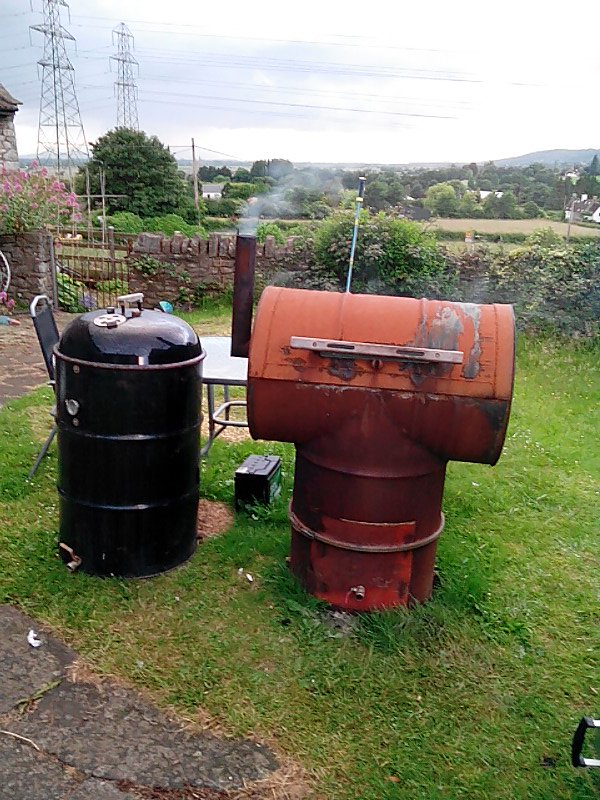 What encouraged you enter ITV's BBQ Champ?

I have always been a member of a few BBQ forums online where they were advertising for the show. I am a complete technophobe and have a really old computer with an ancient version of windows, so I couldn't actually apply online properly. It was my daughters 8th birthday and my friend was over. I told him about the competition and he wanted to help me apply. My daughter has always enjoyed the kind of food I cook on the BBQ so this is what I was doing for her birthday. As the TV entry required a 2 minute video of me BBQing, my friend grabbed his smart phone and filmed me cooking at my daughters birthday party. He then did all the online forms and submitted the entry. It is great to have good friends around that can help out.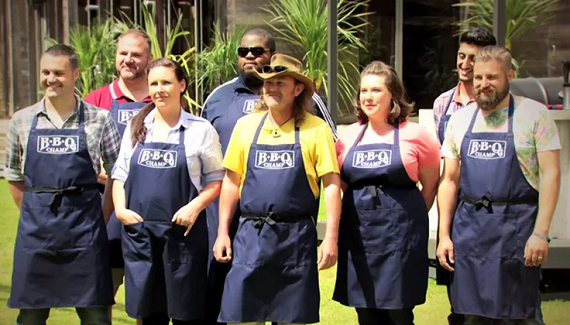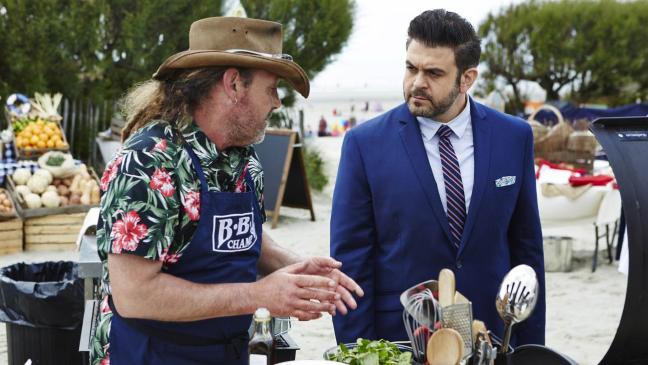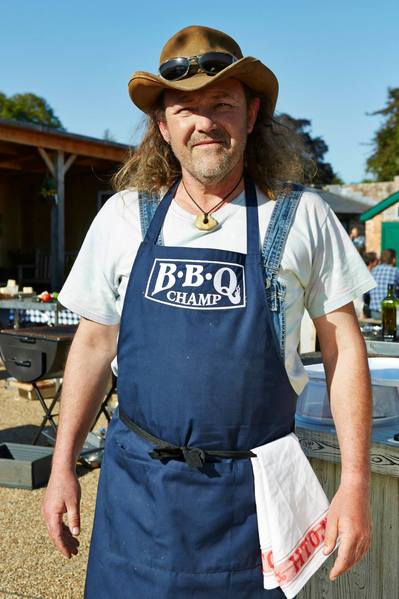 Which dish won the competition for you?

There wasn't a particular dish that won it, but the things I was most proud of were;My dessert of smoked strawberries, Myleene Class absolutely raved about them.My West Country Rooting Tooting Rabbit - Adam Richman and Mark Blatchford really enjoyed that.I also loved also going to cook for the street traders in Camden Market where I cooked Chicken Yakitori.The competition gave us the chance to be really experimental and diverse.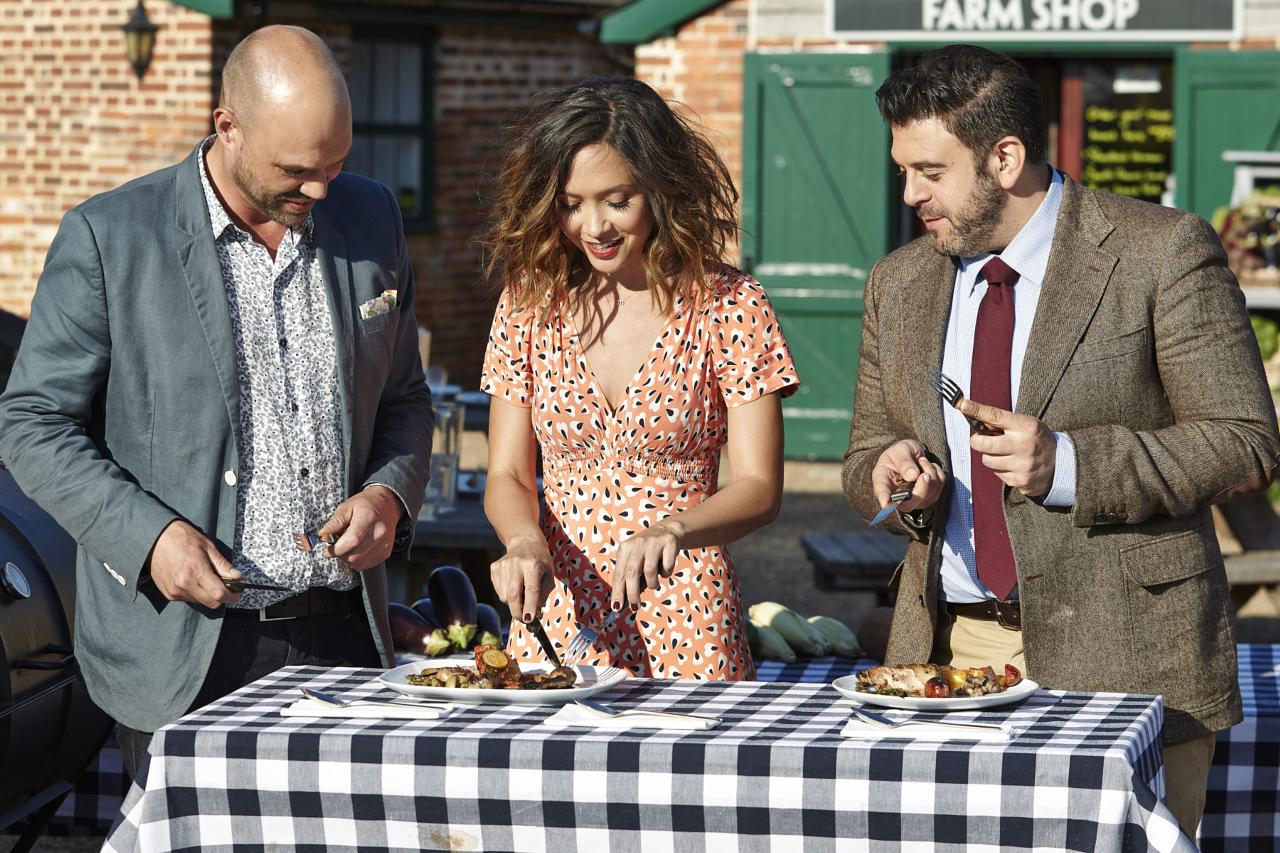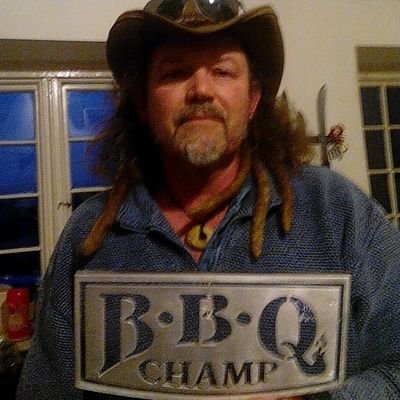 Simon likes our Macaroni range, he calls them the "Morris Minor of the clothing world, they just keep going".
Did you learn new skills on the show?
My style before the show was very much cooking a huge lump of meat and sticking it in a bun with a side of coleslaw. The show really helped me to work on my presentation skills.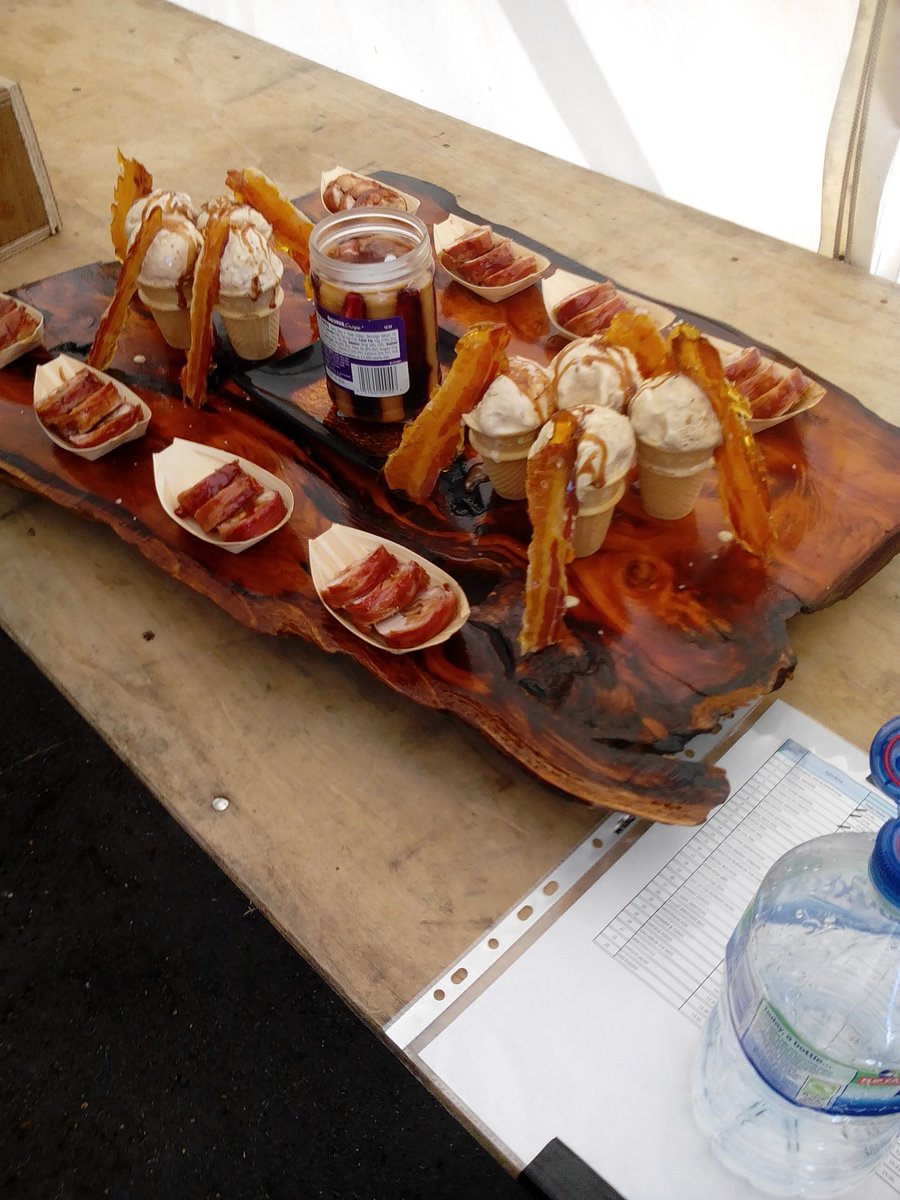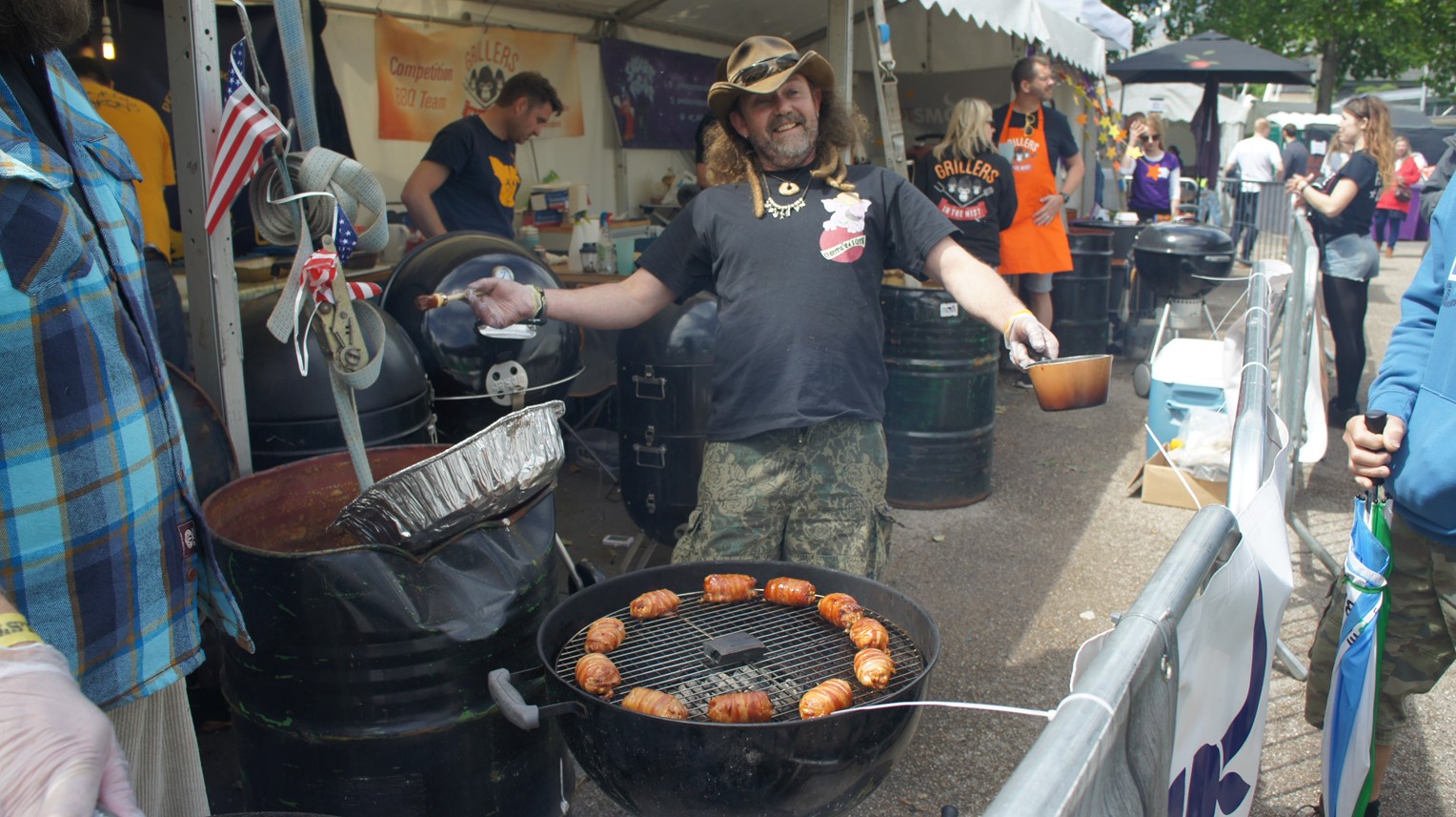 When we met you were carrying around a large metal object, can you tell us about it?
That is my charcoal starter which is an absolutely essential item in a BBQers kit, everyone needs one. I would also always recommend having a meat thermometer.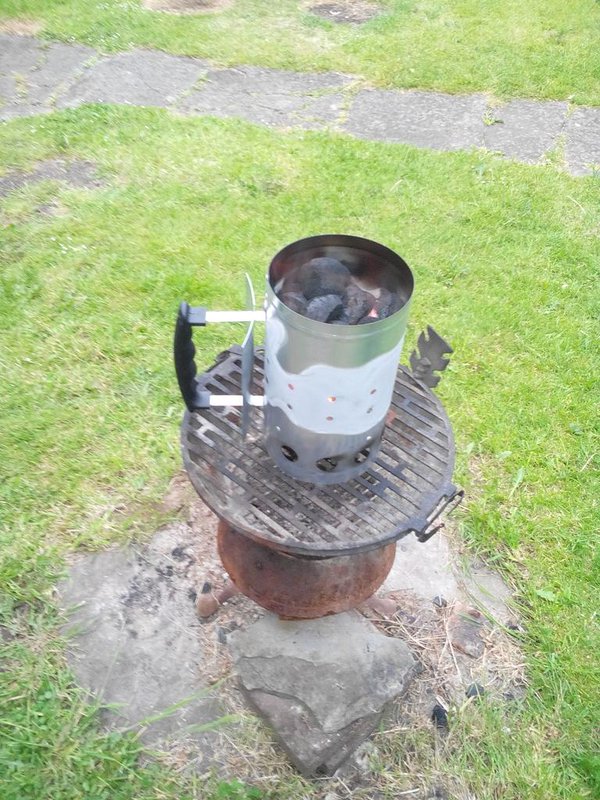 What is your favourite meat to cook with?
Pork shoulder or brisket, something that needs a long slow cook and has great flavour.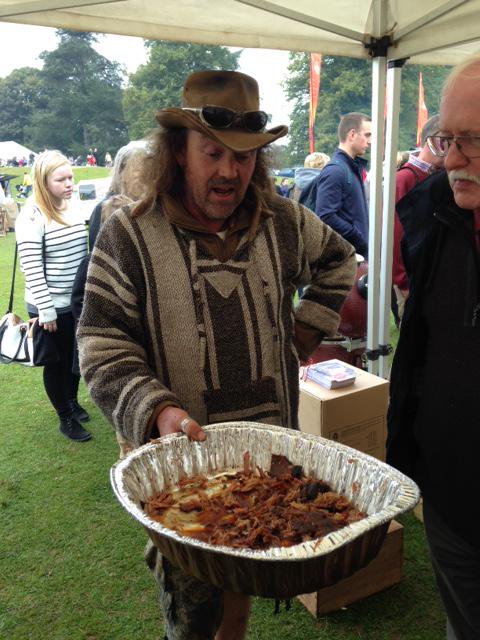 Do you have a favourite recipe you always like to cook?
I have managed to find a way to make Southern Fried Chicken on the BBQ, without going near a fryer. It is really crispy and delicious.
What did you cook at Grill stock? We are intrigued by the Goober that went along with it.
I came 3rd in Chefs Choice at Grill Stock with this dish, it was "Hillbilly Satay" Basically peanut butter and jelly chicken, wrapped in bacon, served with BBQ chicken ice cream, salted caramel chicken skin and bacon candy.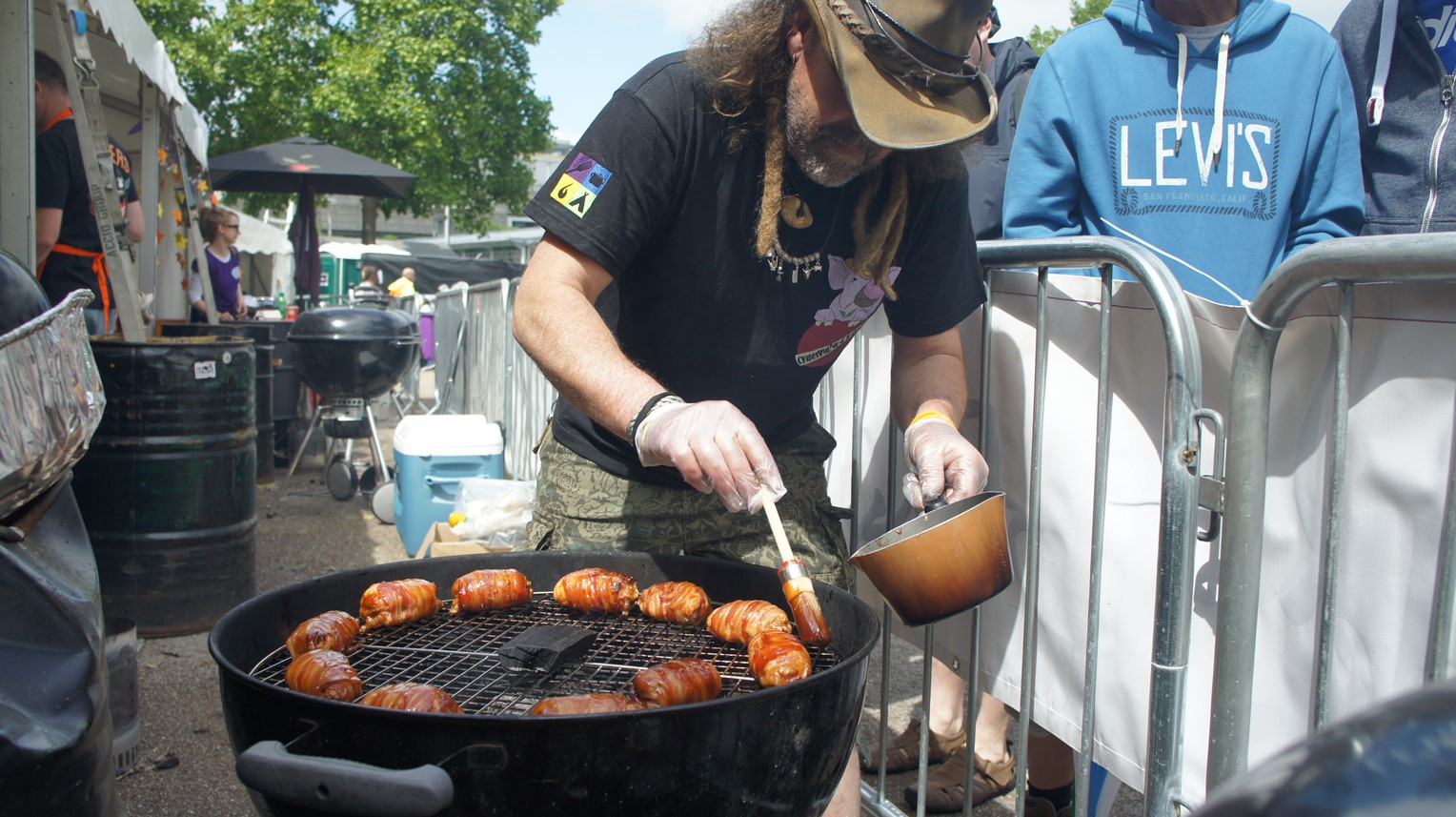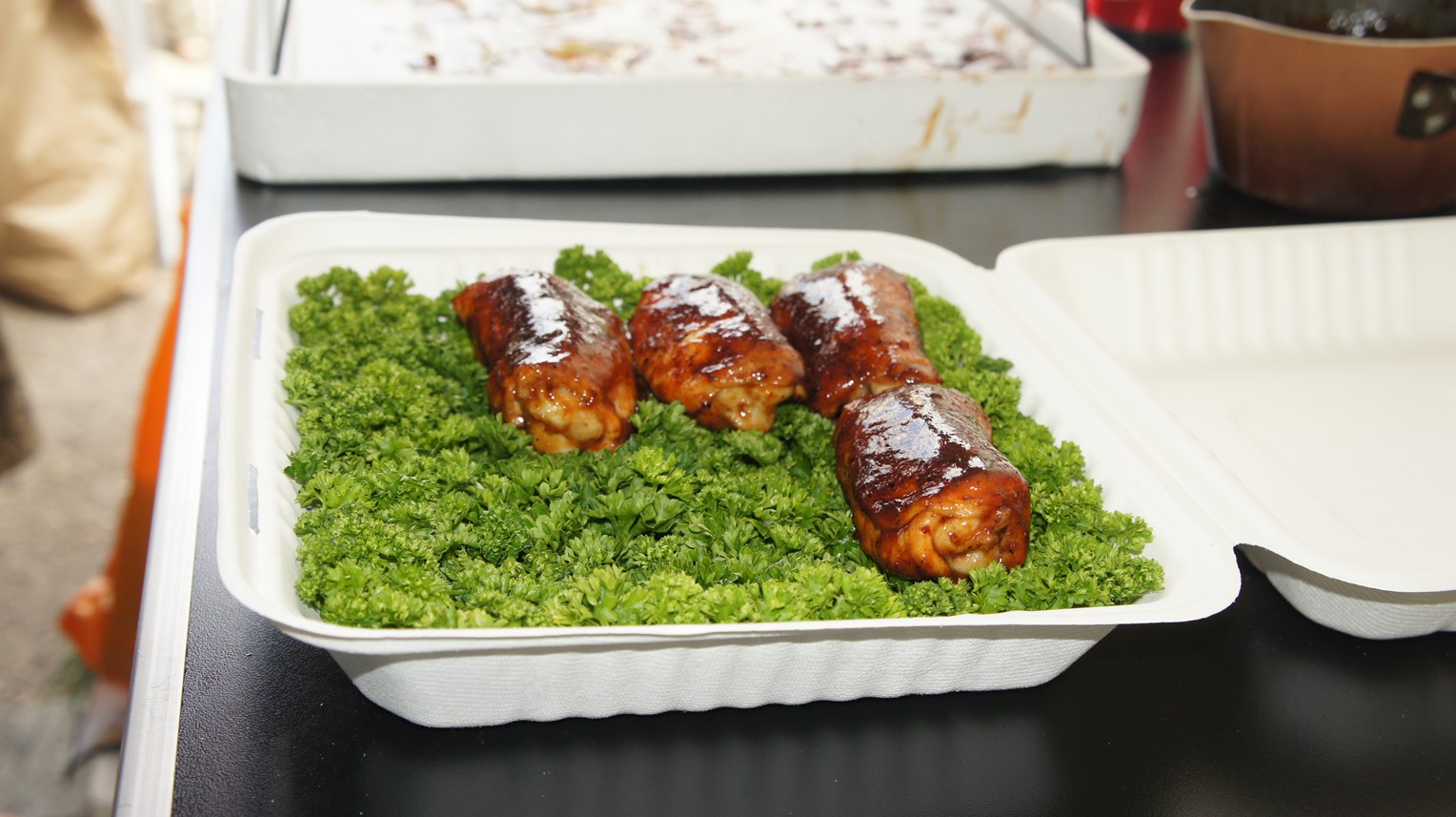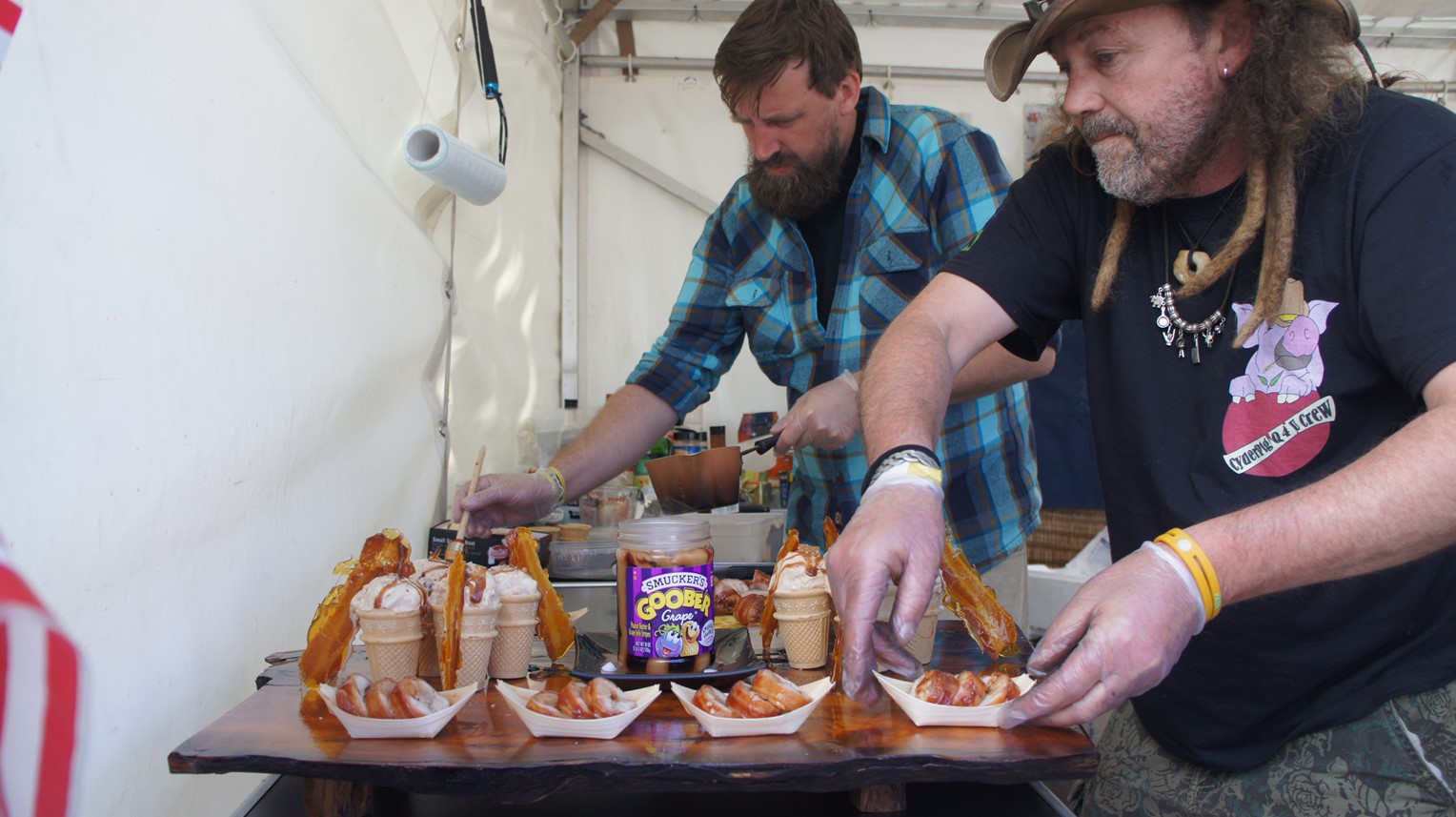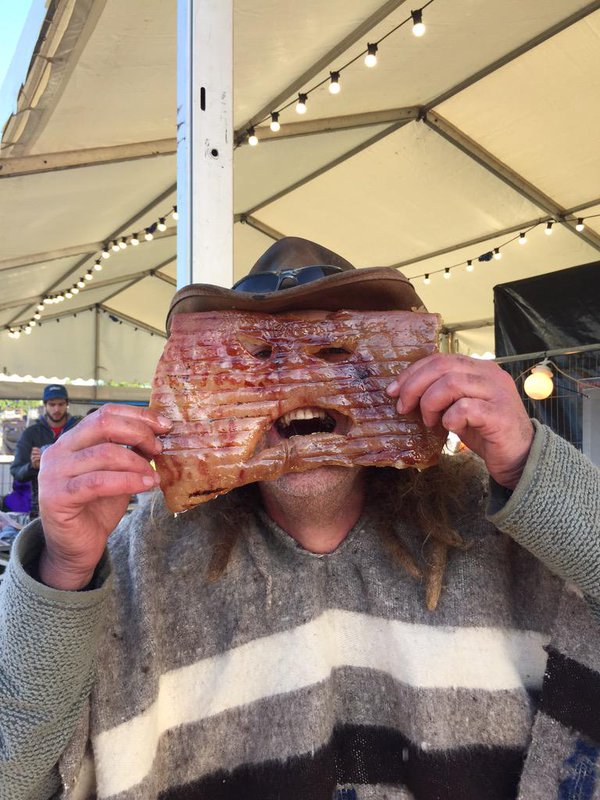 Messing about with "Porky Face" at Grillstock 2016. We spy another Macaroni under that poncho too!
Where do you get your ideas from?
I am not sure where they come from to be honest, maybe my brain isn't wired up the same as everyone else's.
What did you do at the Dorset Seafood Festival in Weymouth?
I was blown away when the Dorset Seafood Festival gave me the chance to do a demo on the main stage. I have never had a cooking lesson in my life and I was up on a stage with Master Chef champions and Michelin Stared chefs.
I was working with Ben Bartlett and Gus Caslake, we were cooking with sustainable fish which we then gave away for donations to the Fisherman's Mission which is the partner charity for the DSF. It is a great charity. They have invited me back for 2017 too so I am looking froward to that.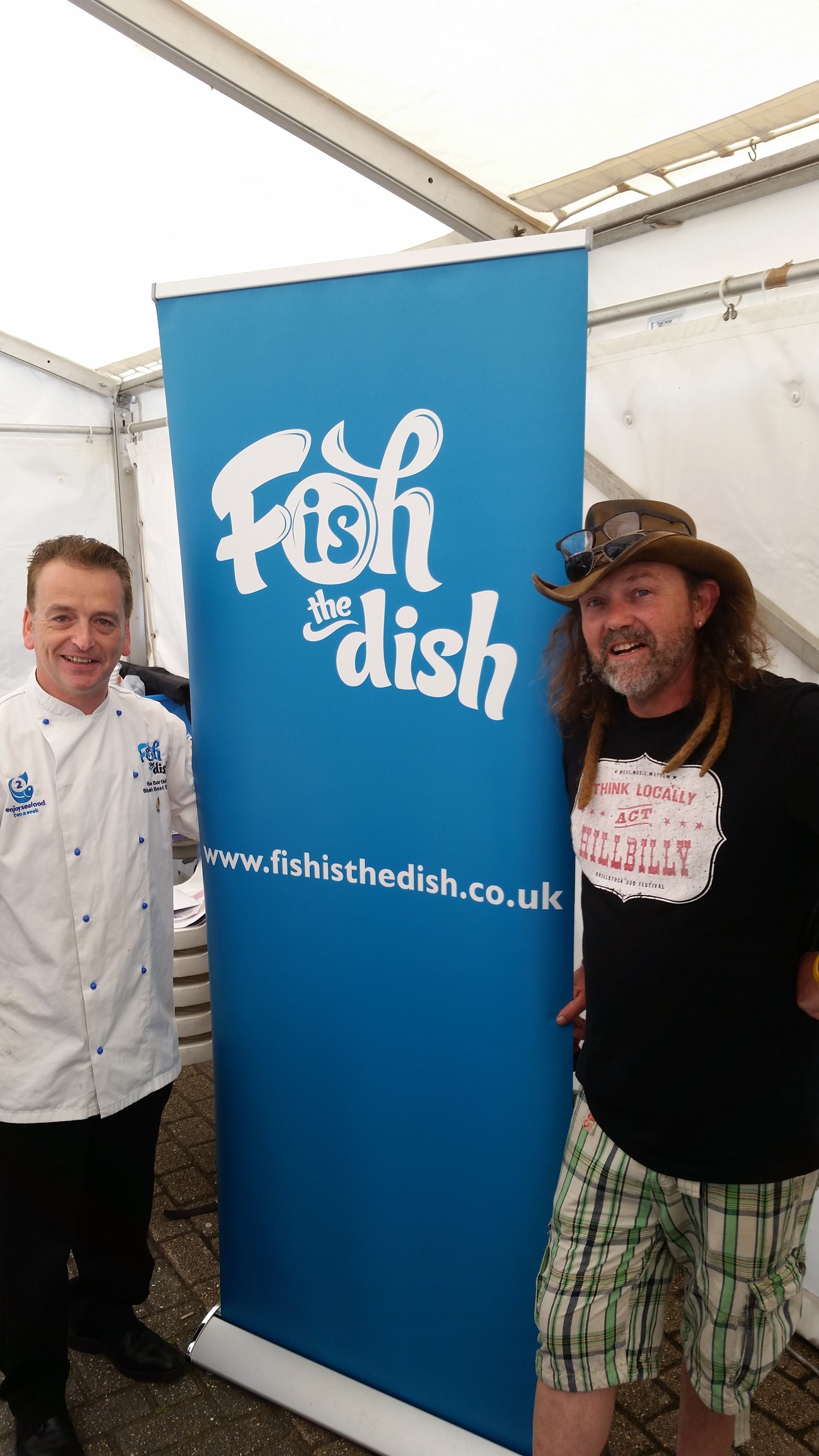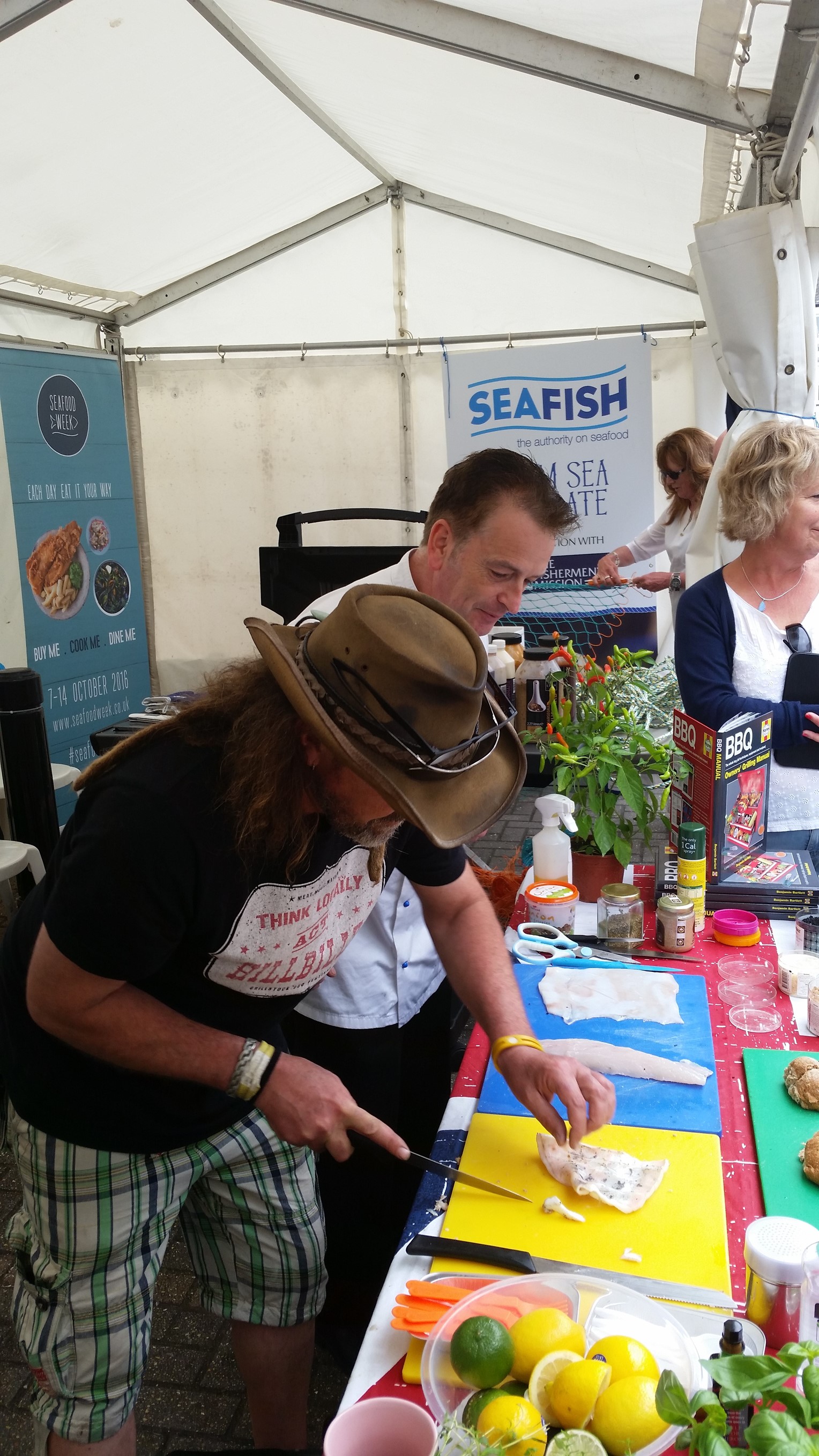 Are you still farming and do you still get the chance to BBQ much when you are at home?
I rent out land and have contracts to grow crops so I have freed up some more time to BBQ. I really need to save money and find a sponsor to buy a big commercial smoker. My own are great, but they are small and I have to cook in batches which takes so much longer, I need sleep! If I had a bigger smoker I could cook on a much larger scale and feed the masses.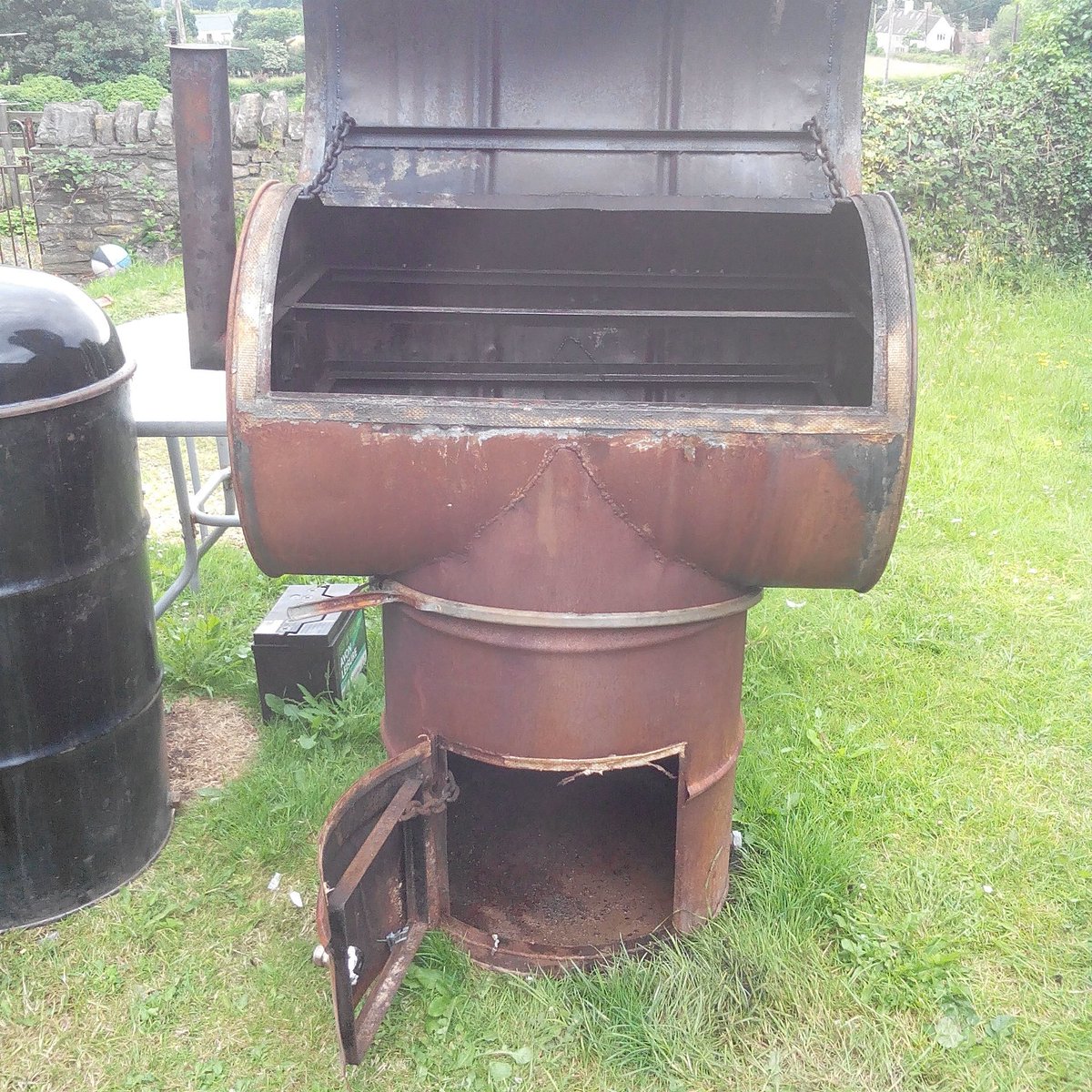 One of Simon's own creations.
Have you ever had a BBQ disaster?
Loads! My hat which has now become my trademark has fallen in the pit, gotten burnt, gotten blood on it and even been run-over.
I have set fire to meat and myself many times. The great thing about BBQing is learning how to put things right when it has gone wrong.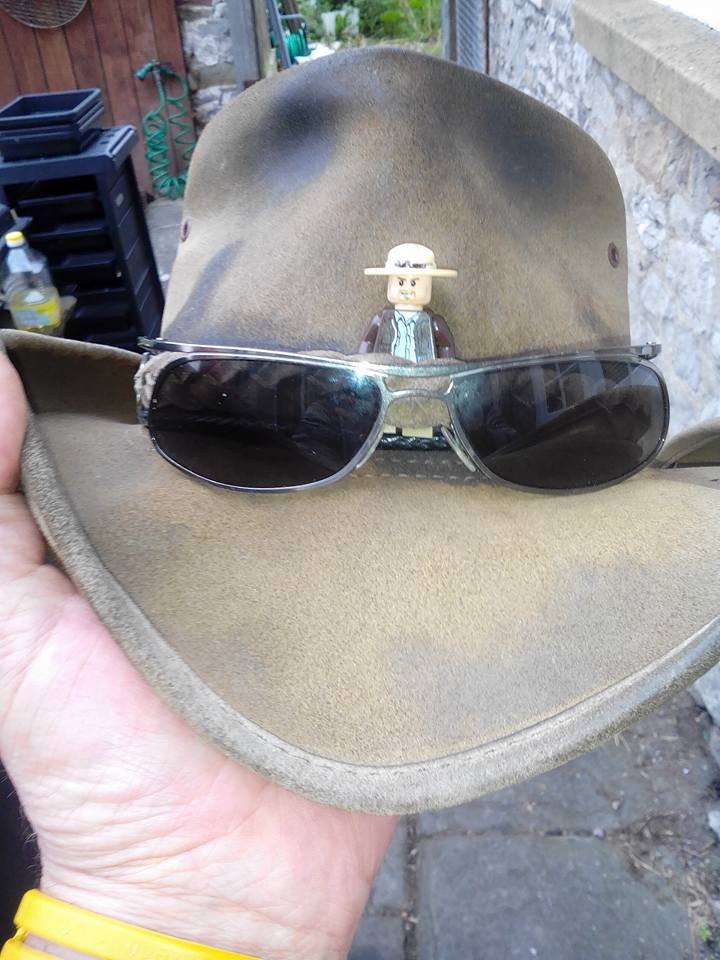 Is there anything you would like to share with the Weird Fish fans on how to achieve a great BBQ this summer?
Definitely, I have some key tips:

You need a two zone fire - One hot area for cooking, then a cooler place to rest items or move them when they are cooking too fast.


Get a good quality meat temperature probe.


A charcoal starter is invaluable!


If a BBQ has a lid use it! This basically turns it into an oven and changes up the way you can cook.


The only thing that will hold you back is your imagination, think outside the box when it comes to recipes.


What events do you have in the pipeline?
I am helping my friend Solomon Smith who was also a contestant on BBQ Champ, he runs a charity soup kitchen in Brixham.
Then the next show I am doing is the Big Meat in Surrey.
Thank you to Simon for sharing his enthusiasm for cooking. We sent him some goodies to say thank you, apparently Macaronis are great for cooking on the beach.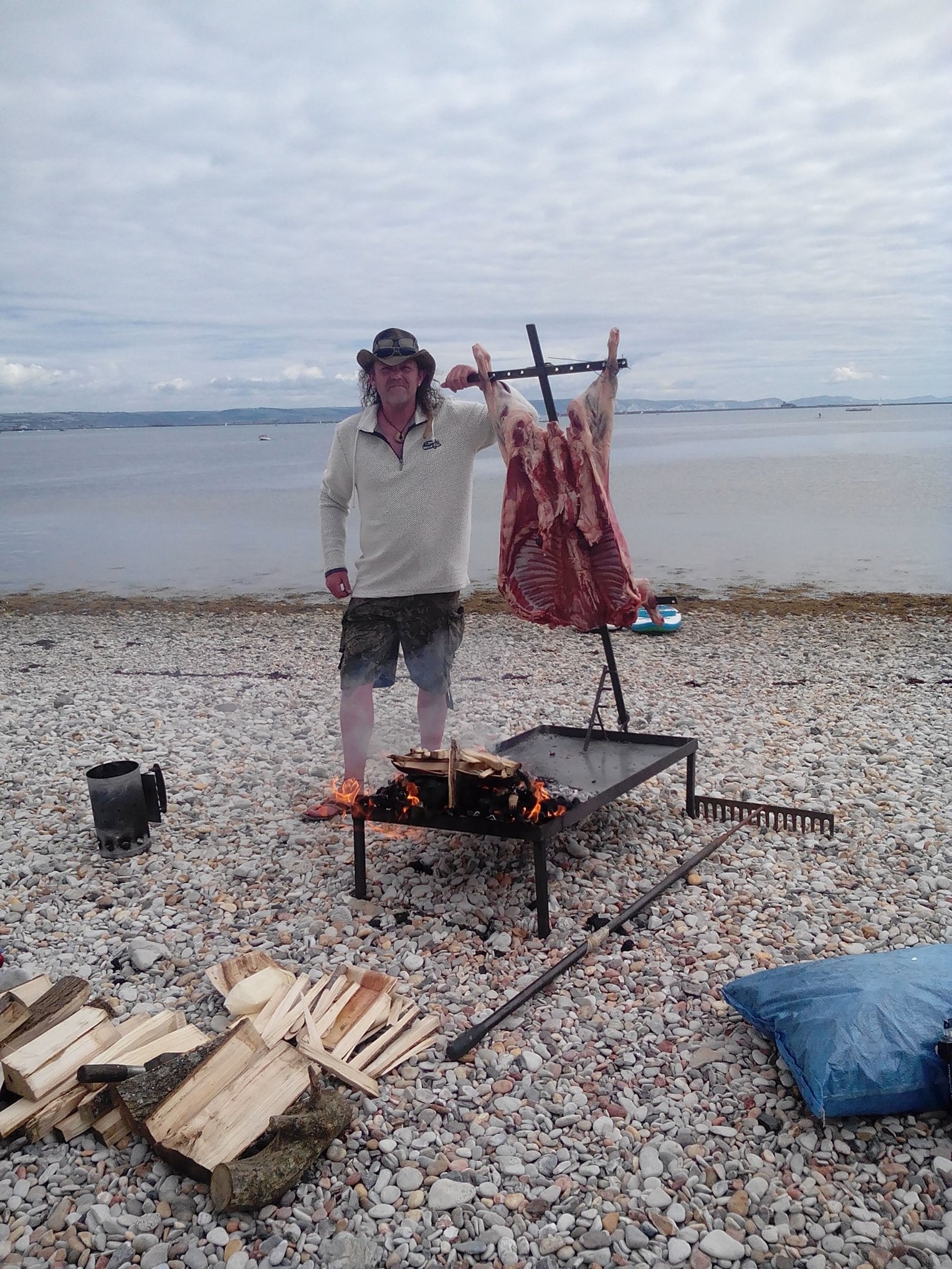 Simon Says "I am a Weird Fish, your brand rocks!"