Hero of the Month - February 2016
February 23, 2016
Each month we are picking someone we feel deserves some recognition, be them an established celebrity, or more of a local celeb - We want to thank these everyday heroes for the things they have achieved.
This month we have chosen the founder of the
Wiltshire Chilli Farm
- Jamie Sythes.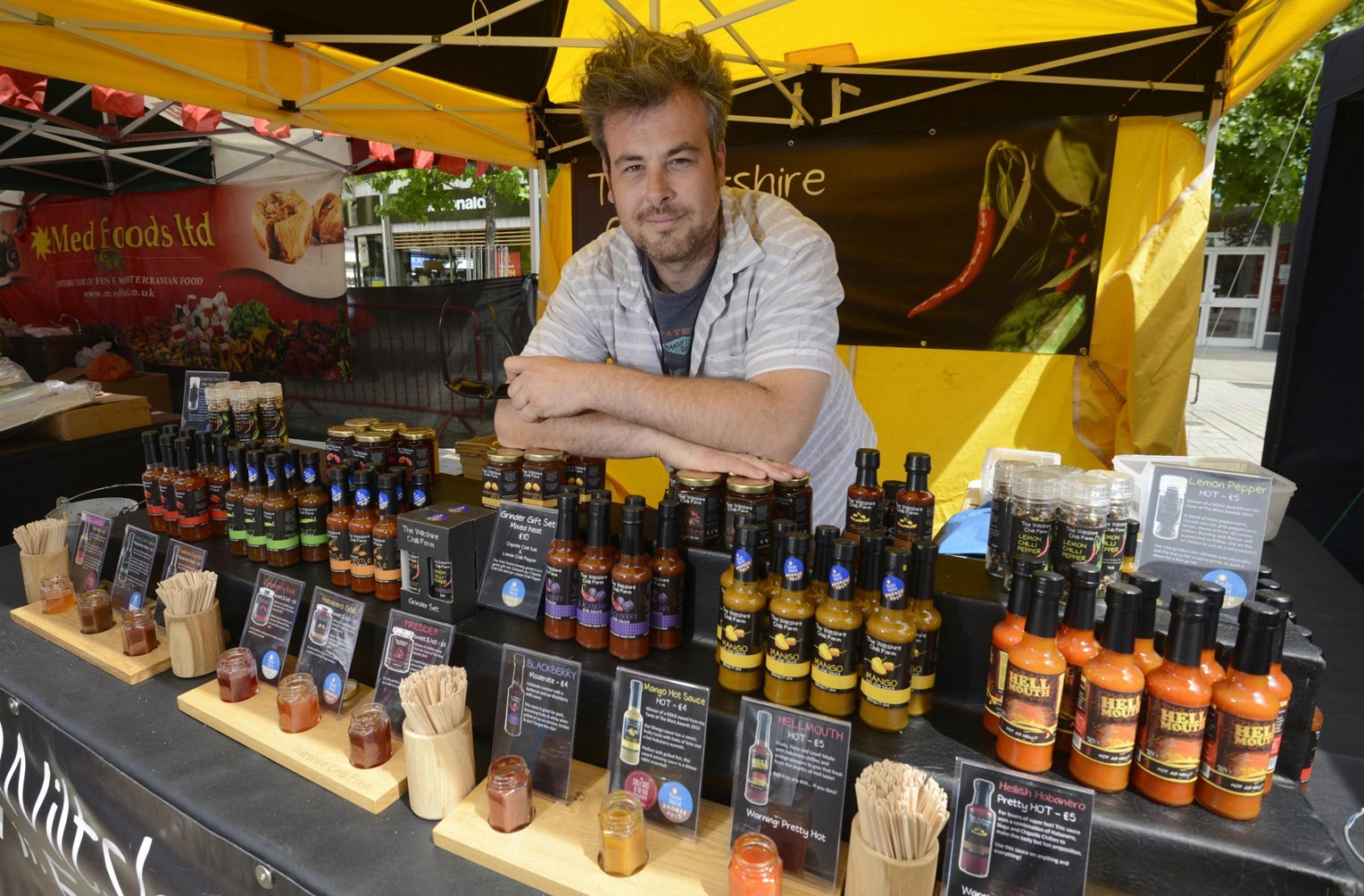 Photo Credit: Eve Buckland - Swindon Advertiser
We have had the pleasure of meeting Jamie on a few occasions during our annual Weird Fish Wonderful Tour around the UK. His friendly nature and passion for his craft is really inspiring, so we felt he would be a perfect candidate for our Hero of the Month.
Jamie's passion started in 2010 after being let down by the limited variety of chillies in his local supermarket. He decided to start growing his own from seeds, starting in a window box, but soon expanding to a greenhouse, and then a poly tunnel.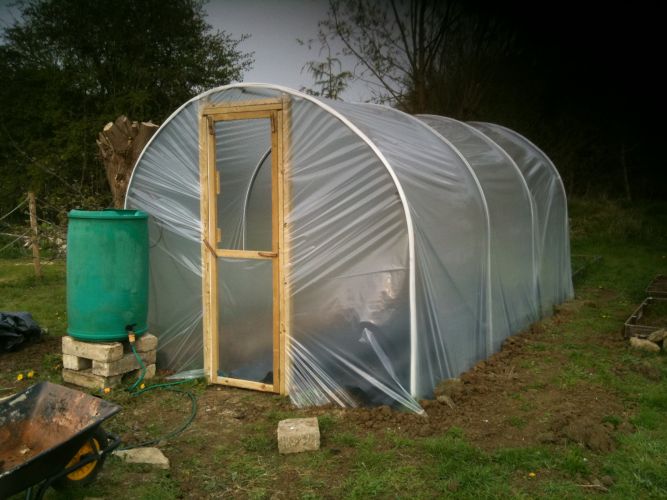 With the growing number of chilli plants he needed an outlet for the crop, so with his love of cooking he tried his hand at making some sauces. After the success of selling these to locals in the village the idea grew and grew with a fully fledged business selling at local farmer's and Christmas markets by the end of the year.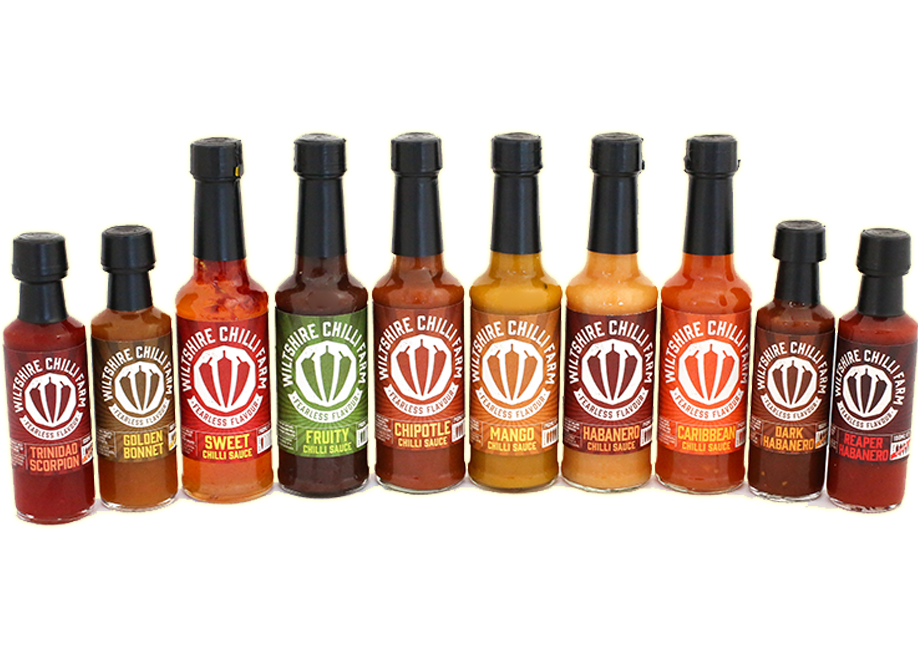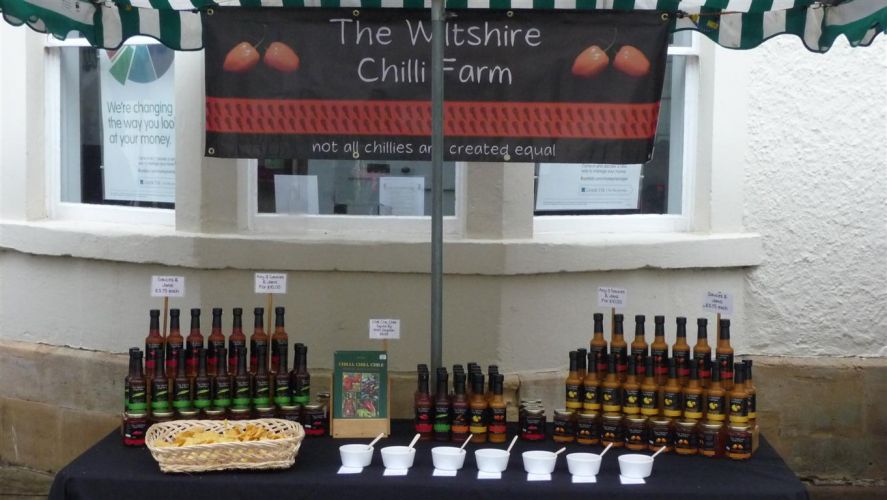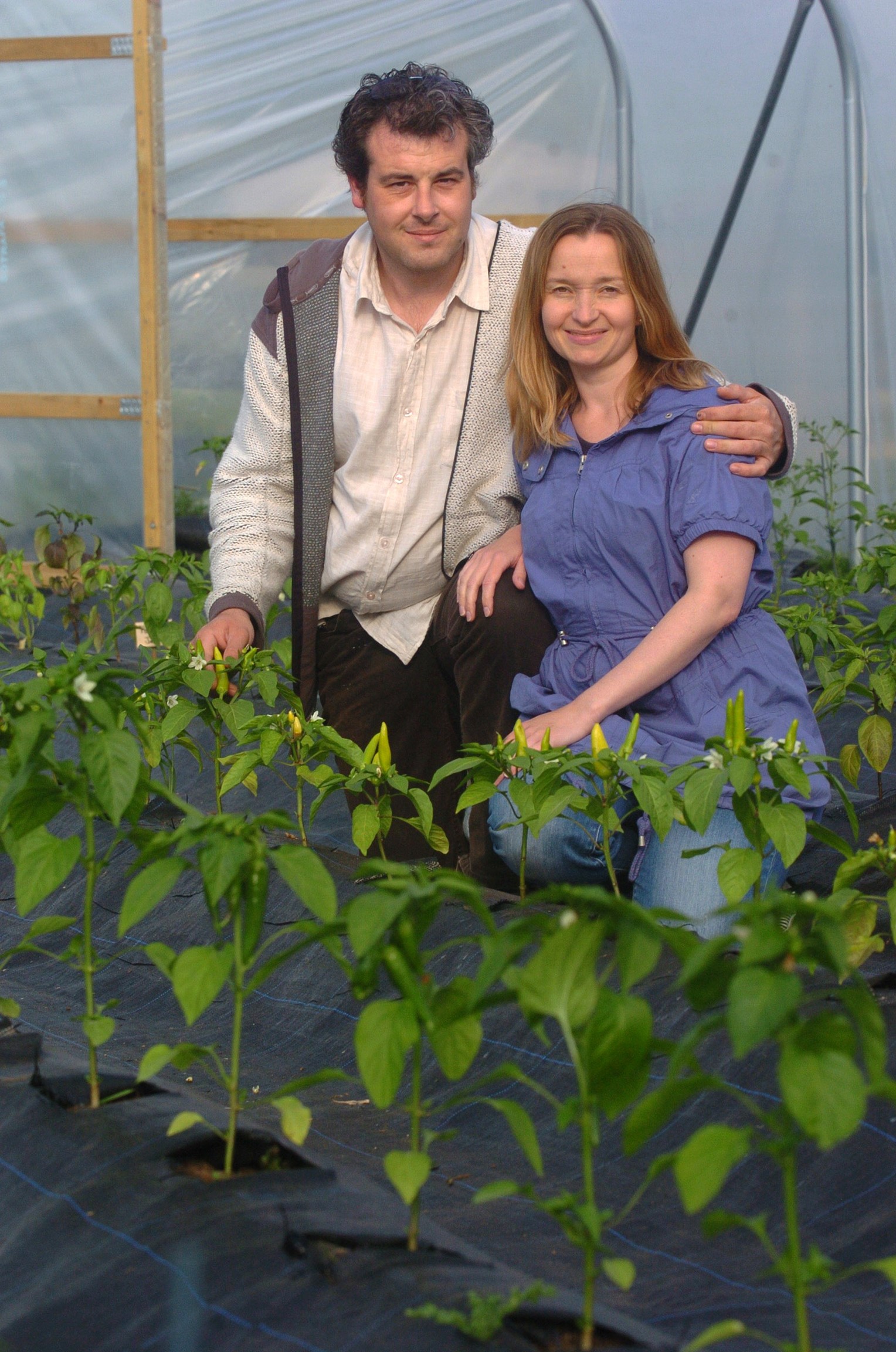 Jamie and Julie - the founders of the Wiltshire Chilli Farm. With Jamie sporting a vintage Weird Fish Macaroni jacket.
We had some burning (see what we did there) questions to ask, and Jamie was kind enough to answer:
What first got you into growing chillies?
A love for horticulture combined with a desire to taste and experience beyond the lack of choice to be found on the supermarket shelves.
What was the first product in your now extensive range?
The first and still the most popular, our multi-award winning Mango Hot Chilli Sauce was the first and still considered by many the best of our range of sauces.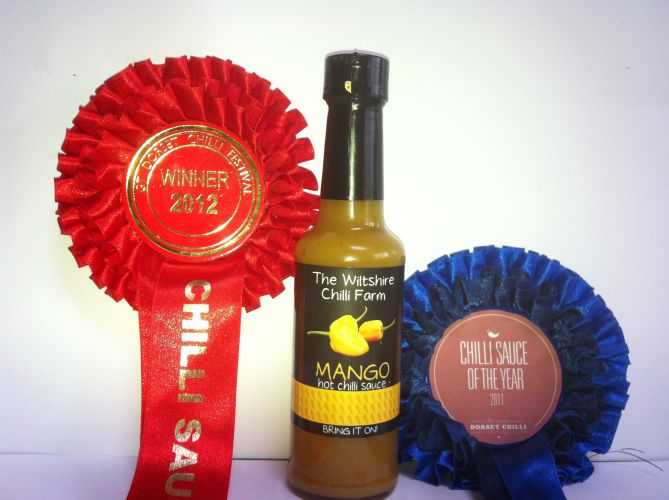 Are there any issues when trying to grow chillies in the UK?
The biggest issues is predicting the weather, we have to be very careful not to let the young chilli plants be out in the poly-tunnels unheated when there could be a frost as these plants, native to much hotter climates, cannot survive a sub-freezing temperatures.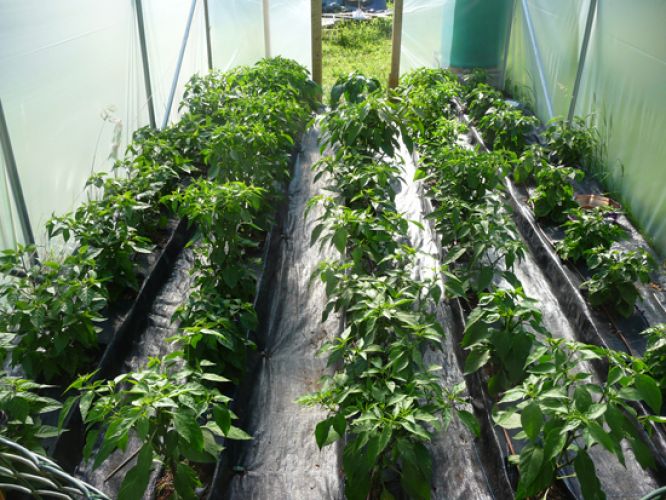 Where do you get the inspiration for new products in the range?
Our attitude to new recipes is the opposite to what many might consider 'the usual', rather than thinking "I want to make X style of sauce" we eat the raw chilli itself and consider what flavours might suitably accompany those that come through with each individual pepper.
What is the hottest chilli your grow?
While we grow everything from the mild to the wild for both ornamental and culinary reason, the Carolina Reaper is the hottest chilli in the world and the hottest that we grow.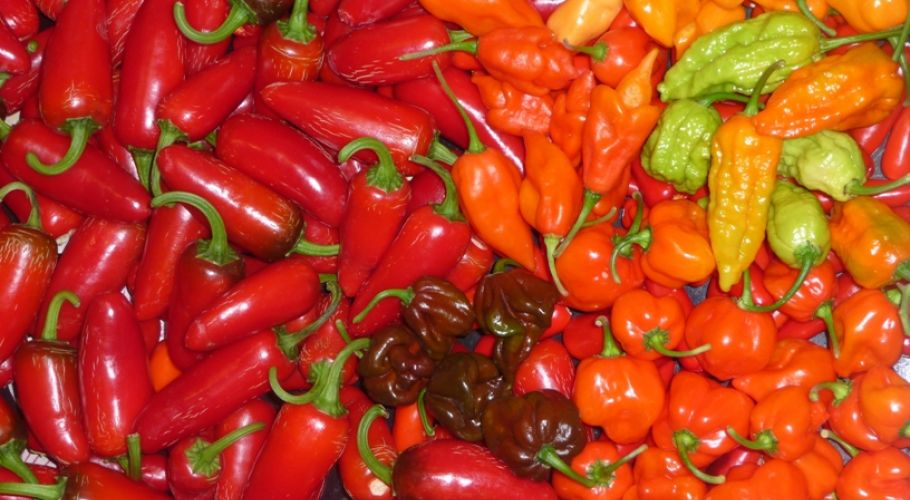 What is your favourite thing to cook for your family?
Well with one child liking the hot stuff and one child preferring to keep it mild I enjoy anything that can have a spicy condiment added to it, it's one of the biggest benefits of producing a range of chilli sauces – it keeps the whole family happy! I love making a mild but flavourful chilli con carne and then adding a good dollop of Dark Habanero Sauce for those of us that want it to pack a punch.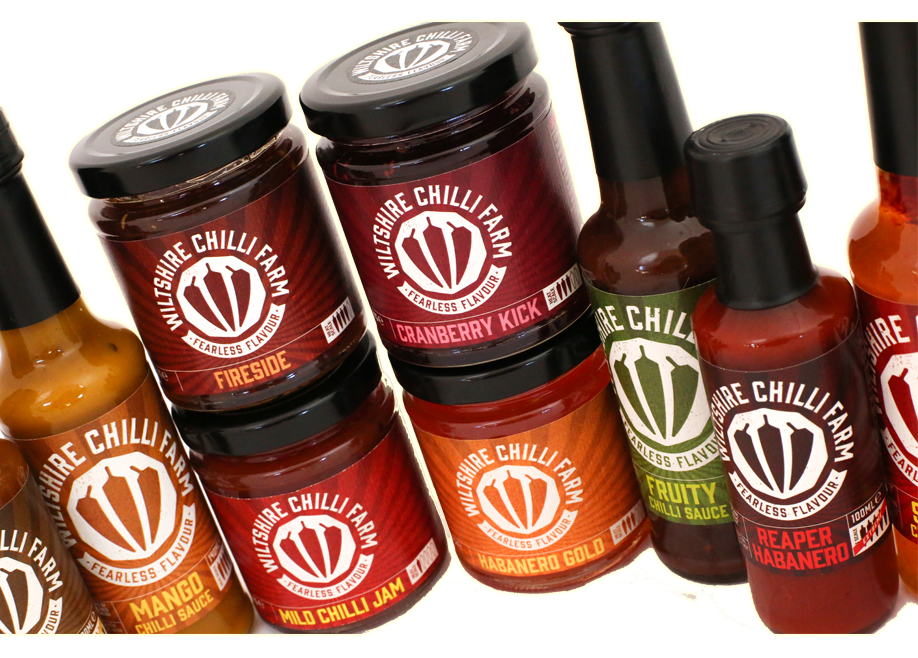 How hot do you like your curry?
Hot. I'm not that into a Vindaloo but that is more a flavour thing, I love when you find a restaurant that is willing to experiment with a few different spicy curries. My favourite is a Bengalese Naga curry.
Do you have any chilli recipe tips or parings you can share with us?
When a recipe simply says to add "chillies" try to think about the origin of the recipe and pick a breed of chilli suitable to that dish. Also, when asked to simply 'deseed' a fresh pepper to remove or lower the heat bear in mind that the heat is actually in the pith of the chilli and to remove the white flesh or the heat will remain.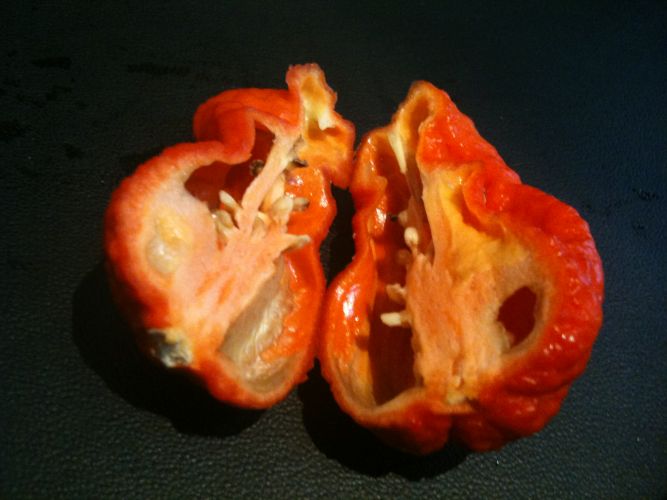 You can find out more about the Wiltshire Chilli Farm and shop their vast range of very tasty sauces, jams and salts on their website www.justchillies.co.uk

You can also find out which events across the country you will be able to purchase directly from Jamie on their events page.
To say thank you to Jamie we sent him some goodies, including a Macaroni in Chilli red of course! :)