Hero of the Month - August 2016
August 30, 2016
Each month we are picking someone we feel deserves some recognition, be they an established celebrity, or more of a local celeb – We want to thank these everyday heroes for the things they have achieved.
Stephen Sutton was an inspirational teenager who was sadly diagnosed with cancer in 2010 at the age of 15. His inspirational journey to complete his bucket list lead him to world wide fame, where he raised millions of pounds for the Teenage Cancer Trust. After his sad passing in May 2014, his mother Jane, who had always been by his side, continued fundraising, and this is who we want to honour this month.
Jane and Stephen
For those not familiar with Stephen Sutton's story, he was a bright and enthusiastic young man, not one to let illness get in his way. After finding out his cancer was incurable in December 2012 he started a now famous bucket list, to make sure he could cram in as many of the things he wanted to do as possible. You can read Stephen's full story
here
.
His mother Jane Sutton was by Stephen's side through many of his inspirational stunts, and when Stephen passed away in 2014 she took the baton and continued Stephen's Story.
Can you tell us about Stephen's bucket list?
He had a bucket list of 46 activities he wanted to complete in the time he had left. Stephen managed to complete 75% of that list which ranged from crowd surfing in a yellow dinghy, getting a tattoo, drumming in front of a huge crowd to hugging an animal that was bigger than himself.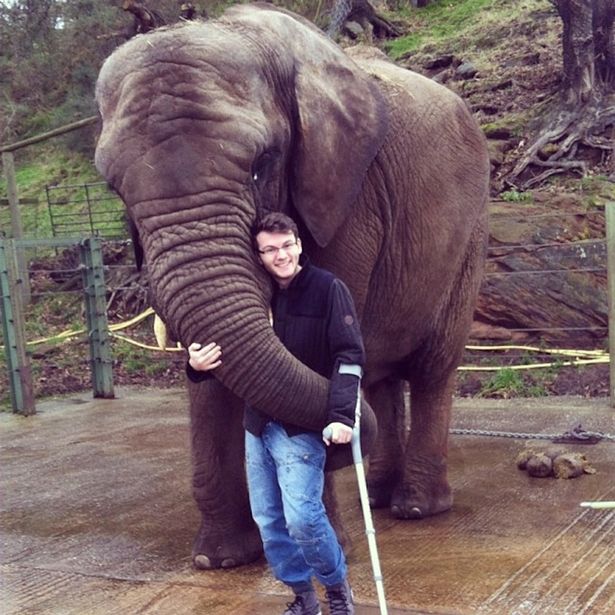 Number one on his bucket list was to raise £10,000 for Teenage Cancer Trust as a way of thanking the charity for all the support it had provided during his treatment. He failed in that respect as by the time Stephen passed away in May 2014 he had raised £3 million! That total continues to rise and is currently £5.6 million.As Stephen ticked the items off his bucket list, he inspired so many other people with his positivity. His love of life was amazing and he made so many of us realise that life is for living, trying out new experiences and continually pushing your boundaries.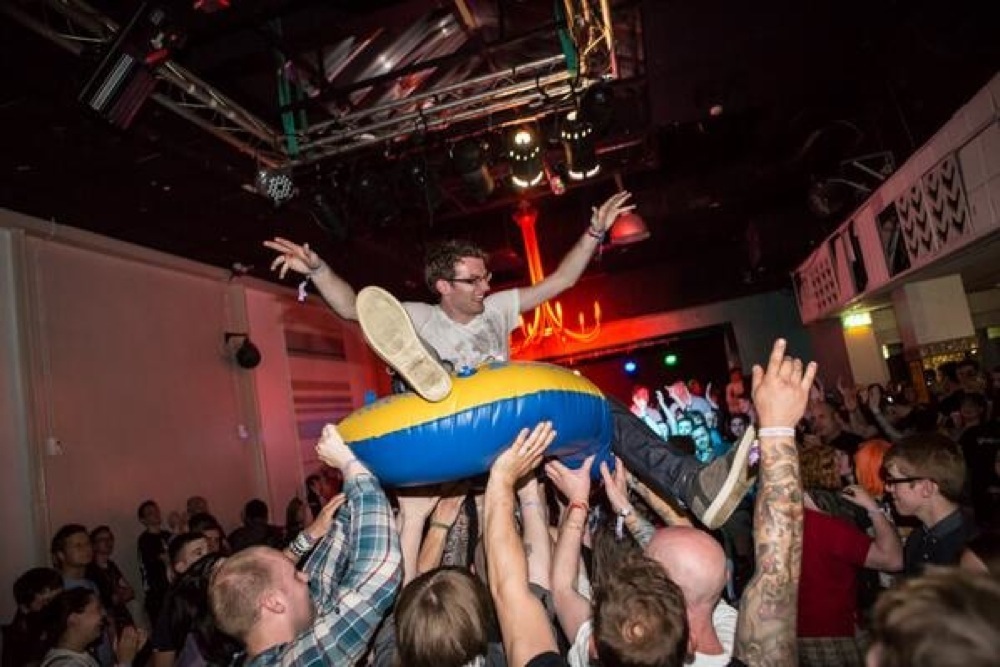 My first big challenge was running the London Marathon in April 2015. Stephen was a keen runner himself and was determined to run a marathon. However as Stephen's cancer became more aggressive, it became clear that this would not happen. Knowing that Stephen was unable to fulfill his dream, his best friend Chris ran the 2014 London marathon for him. Myself and Stephen were in the crowds watching Chris and it was here, while witnessing the incredible atmosphere and seeing the other runners, that I made my promise to Stephen to run the London Marathon for him.Stephen knew how much of a big challenge this was for me as I am not a runner. The furthest I had ever run before was 3 miles in the 'Race for Life' events. I didn't start training until the end of October 2014 and that consisted of following the 'NHS Couch Potato to 5k' nine week training plan. The good thing was that I was running at night so no one could see me red faced and getting out of breath after running for one minute! I persevered with it, then in the new year printed off a 16 week training schedule for new marathon runners.I didn't put any pressure on myself with regards to finishing in a certain time. I wanted to complete the course, run as much of it as possible, soak up the atmosphere, actually enjoy the experience and be able to walk the next day!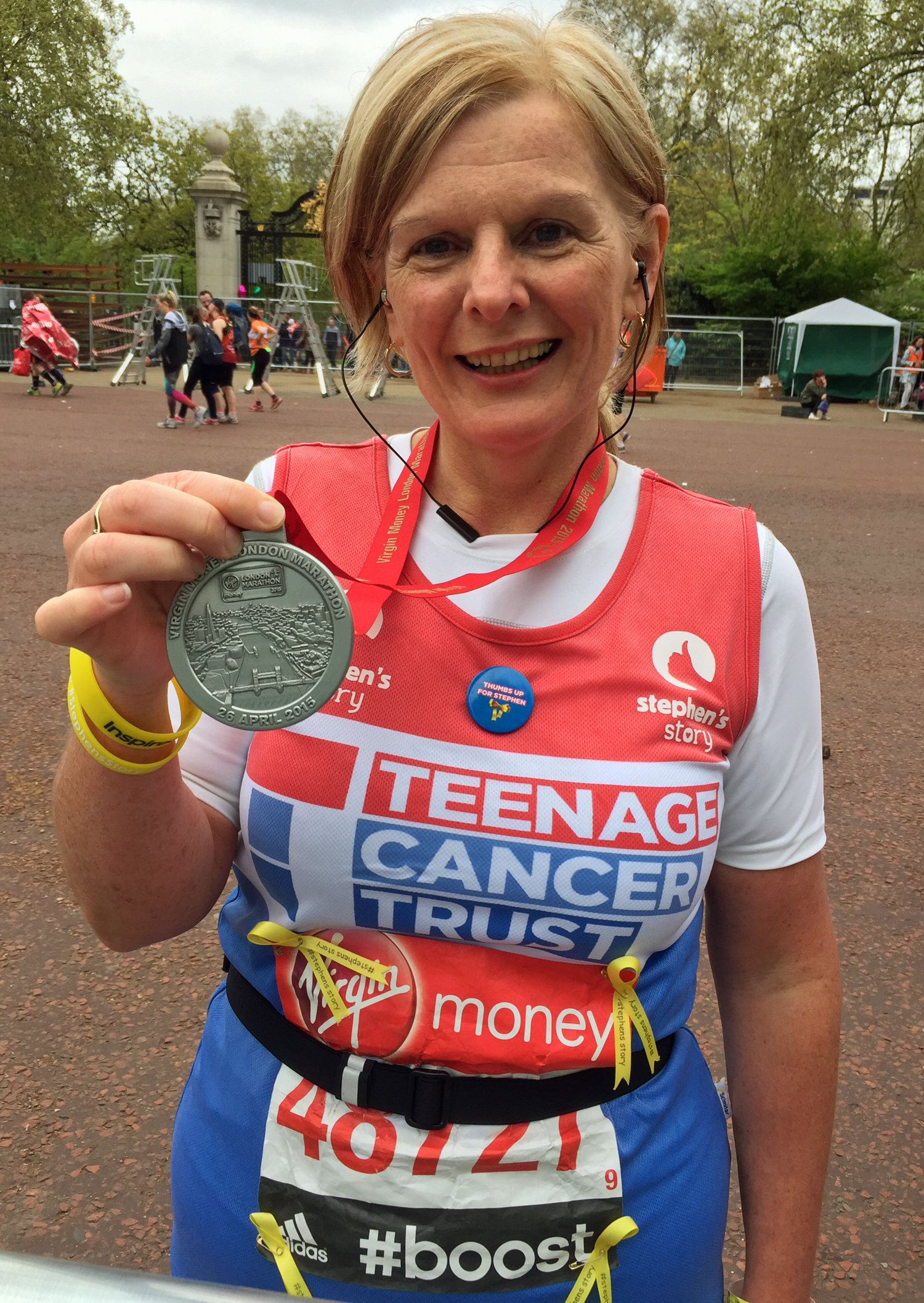 I'm pleased to say I achieved all those aims. Training was hard work and a big time commitment but it was an amazing sense of achievement and most important for me I fulfilled my promise to Stephen.
You helped break a world record for the number of tandem sky dives in 24 hours, what was that experience like?
'Skydive for Stephen' was one of the highlights of last summer for me. Stephen's brother, Nan and I joined 401 other people to set a new Guinness World Record for the most number of tandem skydives in 24 hours. This event, which Stephen had started to organise before he passed away, raised over £270,000 for Teenage Cancer Trust. It was an incredibly special day being surrounded by such positivity and so many people who had been inspired to jump out of a plane by my son.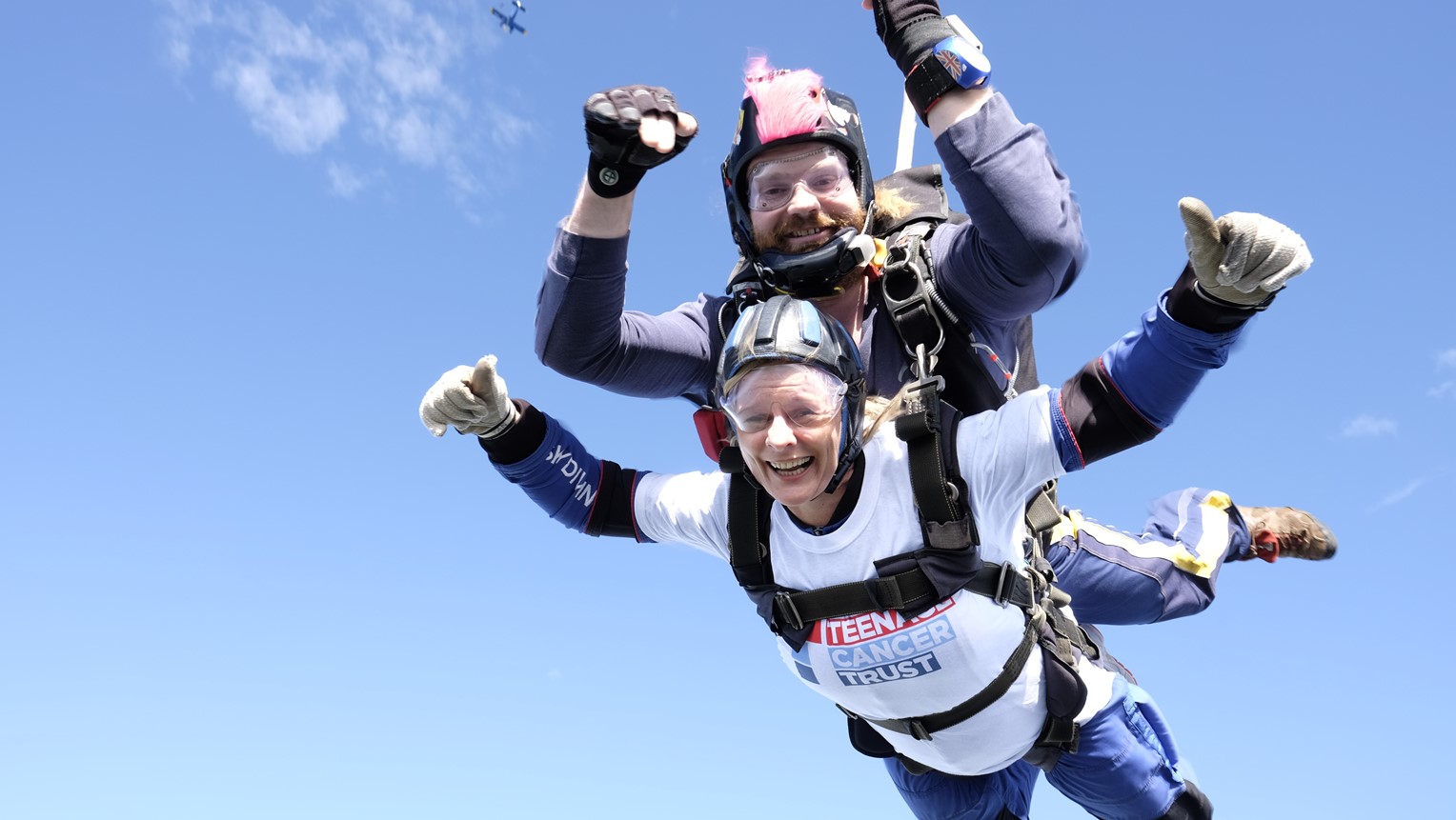 Is there anything Stephen wanted to do you are really keen to do soon?
I'm not following Stephen's list but I'm continually thinking of new ways to challenge, fundraise and raise awareness of Teenage Cancer Trust. This is my way of continuing Stephen's legacy. I've completed a marathon, thrown myself out of a plane and in October I will be climbing a mountain - Mount Kilimanjaro - the highest mountain in Africa.
Tell us about the Kilimanjaro trip you have planned later in the year.
I'm under no illusions this will probably be the toughest personal physical challenge of my life but still one I'm tremendously excited about. I've been training since the beginning of the year by going out for long walks and hikes. As with the marathon training, it's all about getting my legs used to the miles and the ascents & descents. I fly out to Tanzania on the 3rd October and if all goes well I will reach the summit on Sunday, 9th October. I'm not quite sure if I'll be able to post an update on 'Stephen's Story' Facebook page when I reach the summit, but if there's a way I'll certainly try!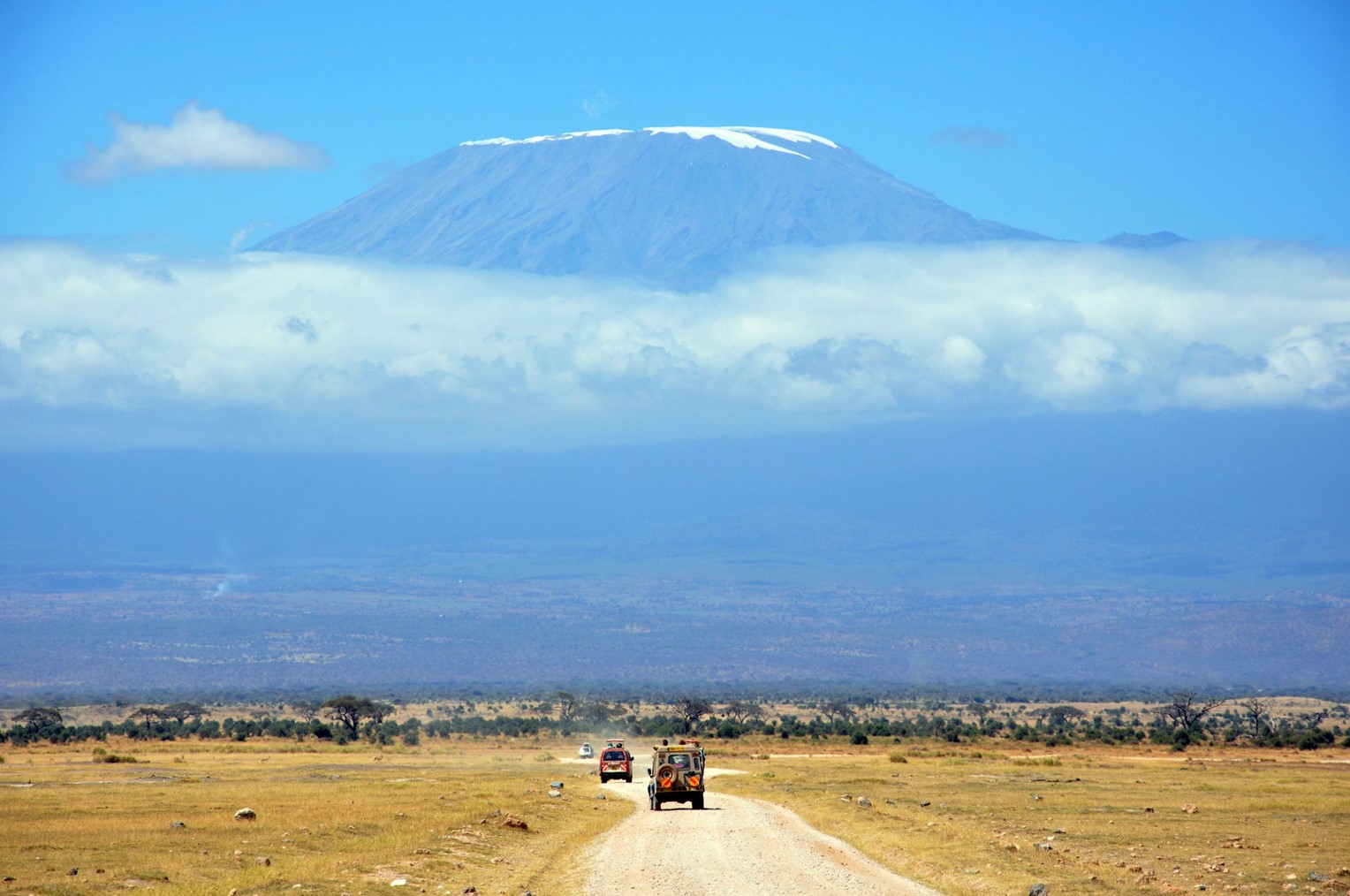 You have such positivity in all the fund raising activities you take part in, are there any you were apprehensive about doing?
No not at all. The only thing I'm a little worried about is the altitude sickness and not being able to reach the summit of Mount Kilimanjaro. It's something that's out of my control though. No one really knows how they will cope climbing with decreased oxygen levels until you're in that situation. I'll be fit enough and have the determination to reach that summit and this is the only thing that will prevent me from doing so.
Having done everything from presenting at the Pride of Britain awards to running the London Marathon, do you have a favourite experience?
That's a difficult one as there have been so many amazing experiences for me. The sense of achievement crossing the finishing line of the London Marathon has to be up there. I crossed the finish line with a 'thumbs up' for Stephen, knowing that I had fulfilled my promise while at the same time the public had generously sponsored me to the tune of over £22,500.I also enjoyed going to Buckingham Palace to accept Stephen's posthumous MBE. Obviously, it was a bittersweet occasion as it would have been lovely for Stephen to have been there. However, this was one of the awards that he knew about before he passed away. The MBE was in recognition of his fundraising and services to Teenage Cancer Trust and got the 'thumbs up' from Stephen.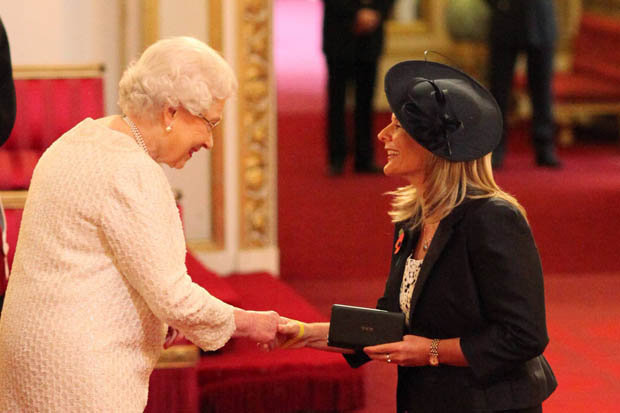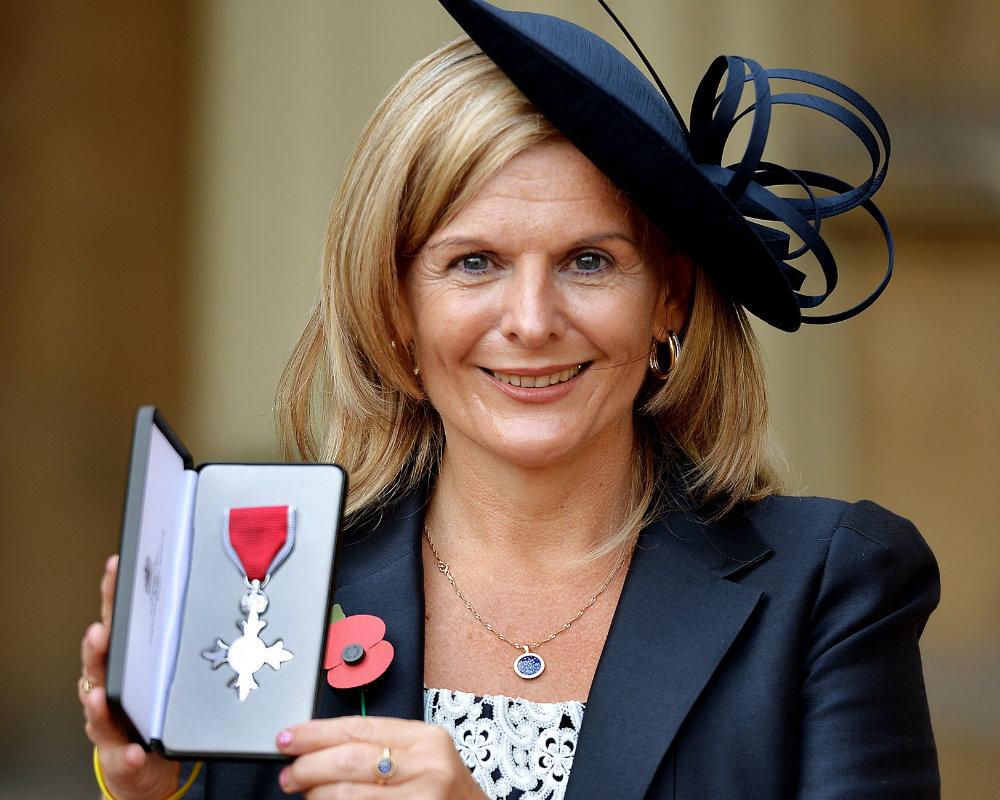 With a full time job, how do you fit it all in?
My life is certainly very busy and I don't watch television very much! It's amazing though how much time you can find to do things when you really want to achieve something.
Can you tell us about the single with the Pandemonium Drummers?
Four years ago the Pandemonium Drummers were formed from people who had volunteered to help out at the London Olympics opening ceremony. Little did they know that four years on some of them would still be together and performing at events across the country.No.24 on Stephen's bucket list was 'to drum in front of a huge crowd' which he did in spectacular style when he was invited to join the Pandemonium Drummers and perform on the Wembley pitch ahead of the 2013 UEFA Championships League Final.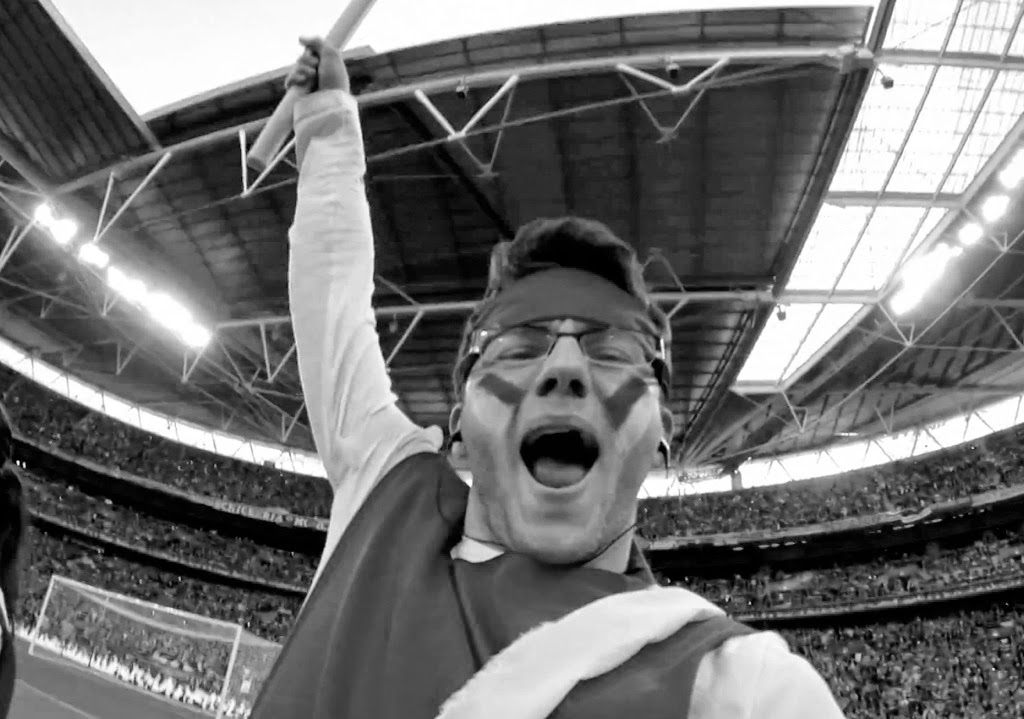 After this he became the only Honorary Pandemonium Drummer which meant so much to him.The drummers have kept in touch and performed at charity events for Stephen and have now released their first single 'Champion' with all proceeds from sales being donated to Teenage Cancer Trust. The track is dedicated to Stephen and two of the fabulous lead singers Melissa Cavanagh and Gina Maloney have themselves been supported by the charity.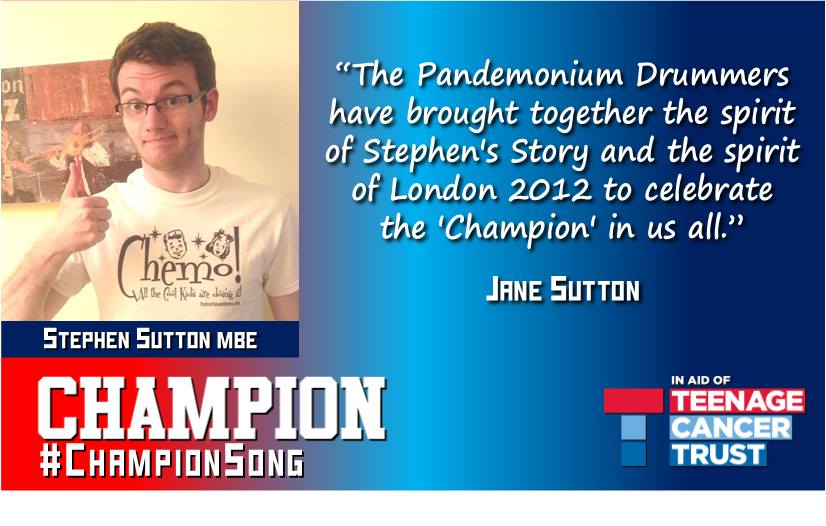 How can people buy the single?
The single celebrates the 'Champion' in us all and can be downloaded from:Amazon – http://j.mp/champion-amazonukGoogle Play – http://j.mp/champion-googleiTunes – http://j.mp/champion-itunesukWatch the video - 
http://j.mp/champion-videoDo you have any tips for people who want to do some fundraising of their own?
Just go for it. Stephen's Story demonstrated how incredibly powerful very small positive acts can be when lots of people get involved. People often apologise and say 'it's only a small amount I've donated'. They shouldn't apologise, they should be proud of the fact that they are thinking about and helping others and supporting a great cause. It's also a great way to meet like-minded people and make new friends.Fundraising should always be fun and Stephen always stressed that there should be FUN in fundraising.Every pound you raise really can make a difference.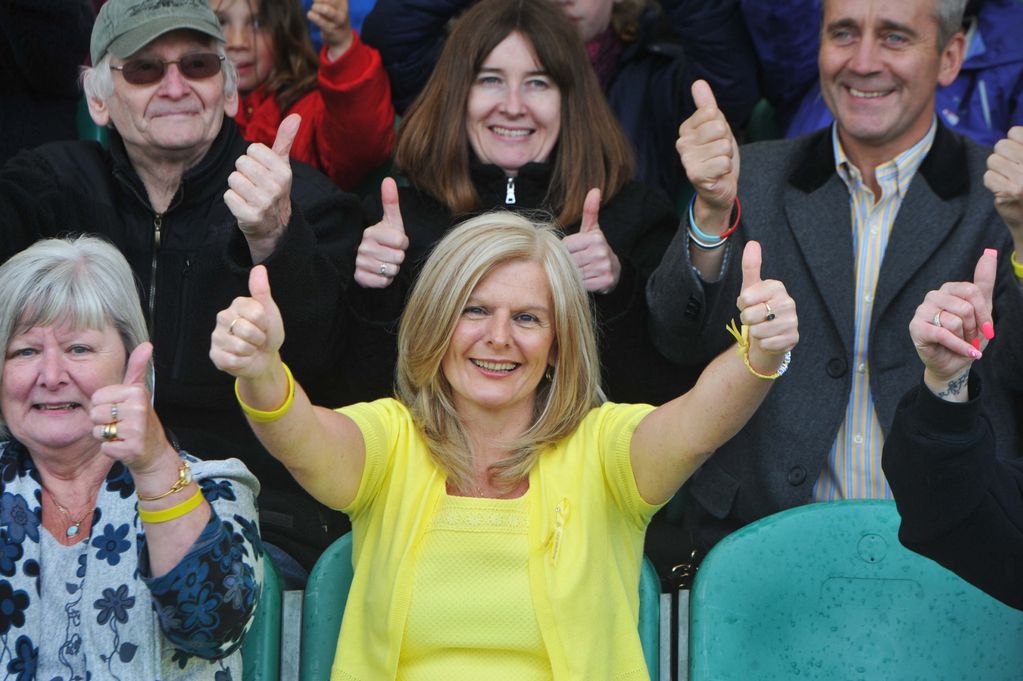 photo credit - The Birmingham mail
How can people sponsor you or donate towards the Teenage Cancer Trust?
You can support me by visiting http://uk.virginmoneygiving.com/climbkilimanjaroor Text STEPHEN to 70500 to donate £5 All of this money goes directly to Teenage Cancer Trust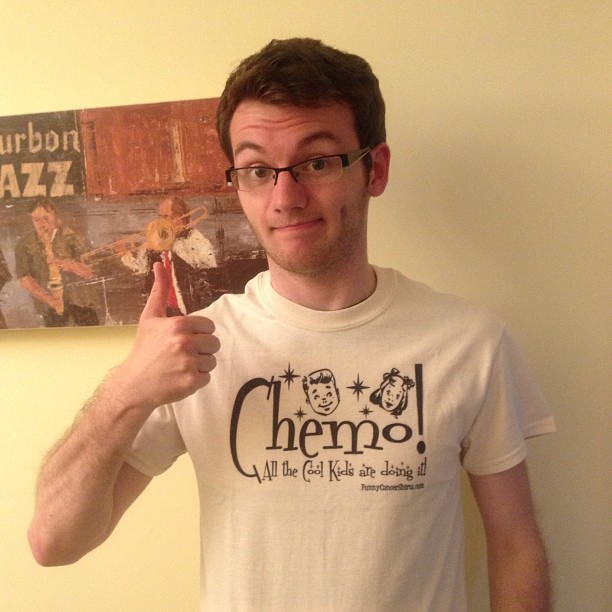 We want to say a massive thank you to Jane for talking to us, and for her continued amazing support of the Teenage Cancer Trust. We want to wish her the best of luck for the Kilimanjaro trip, we are sure Stephen would be incredibly proud of his mum.