Grand Opening of Our New Carmarthen Store
April 09, 2018
We were so excited to roll out our brand new store concept again, this time in Carmarthen, Wales. With a little help from our friend, artist
Julia Gash
, we hosted a grand launch day on 4th April in the store.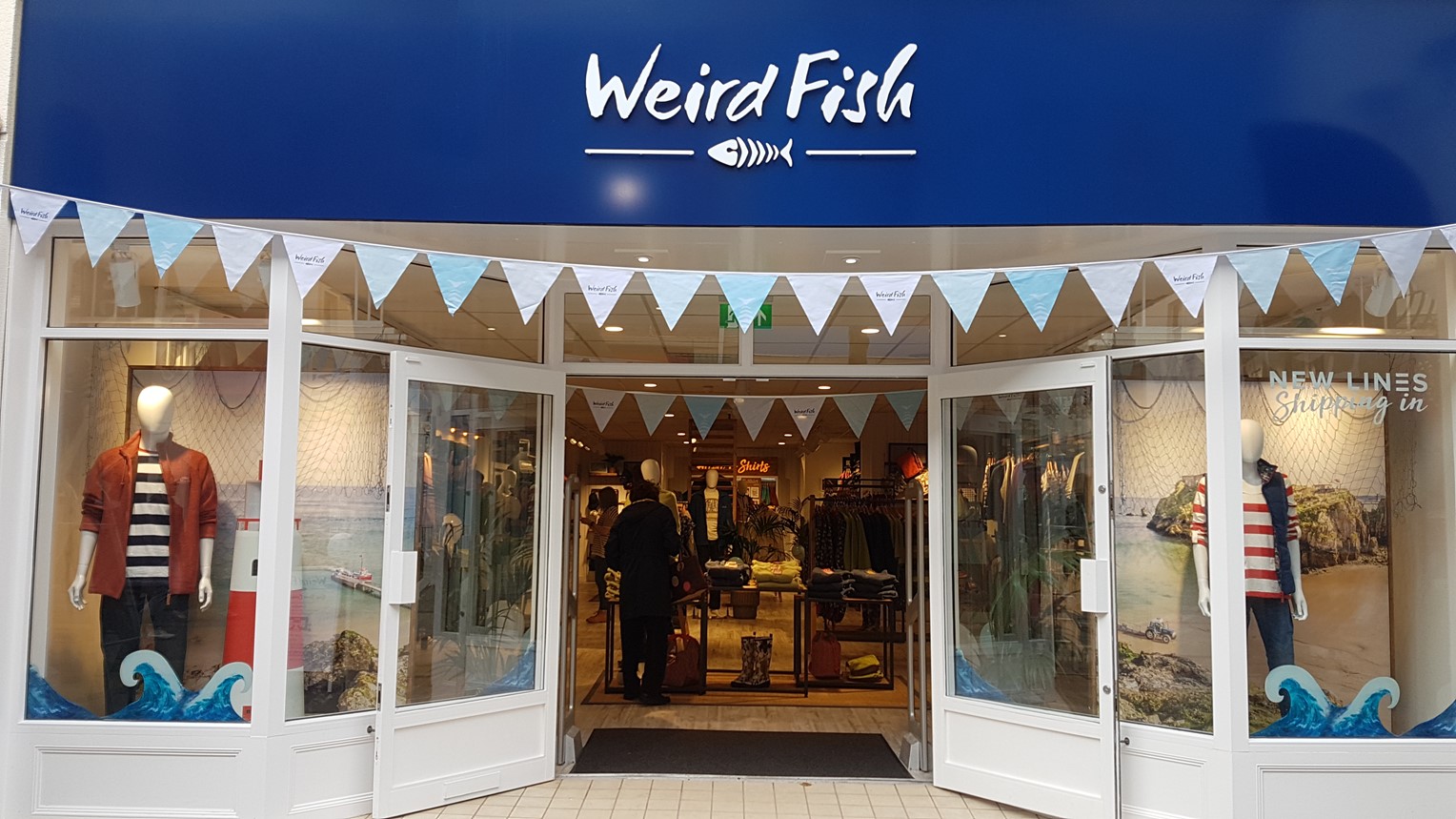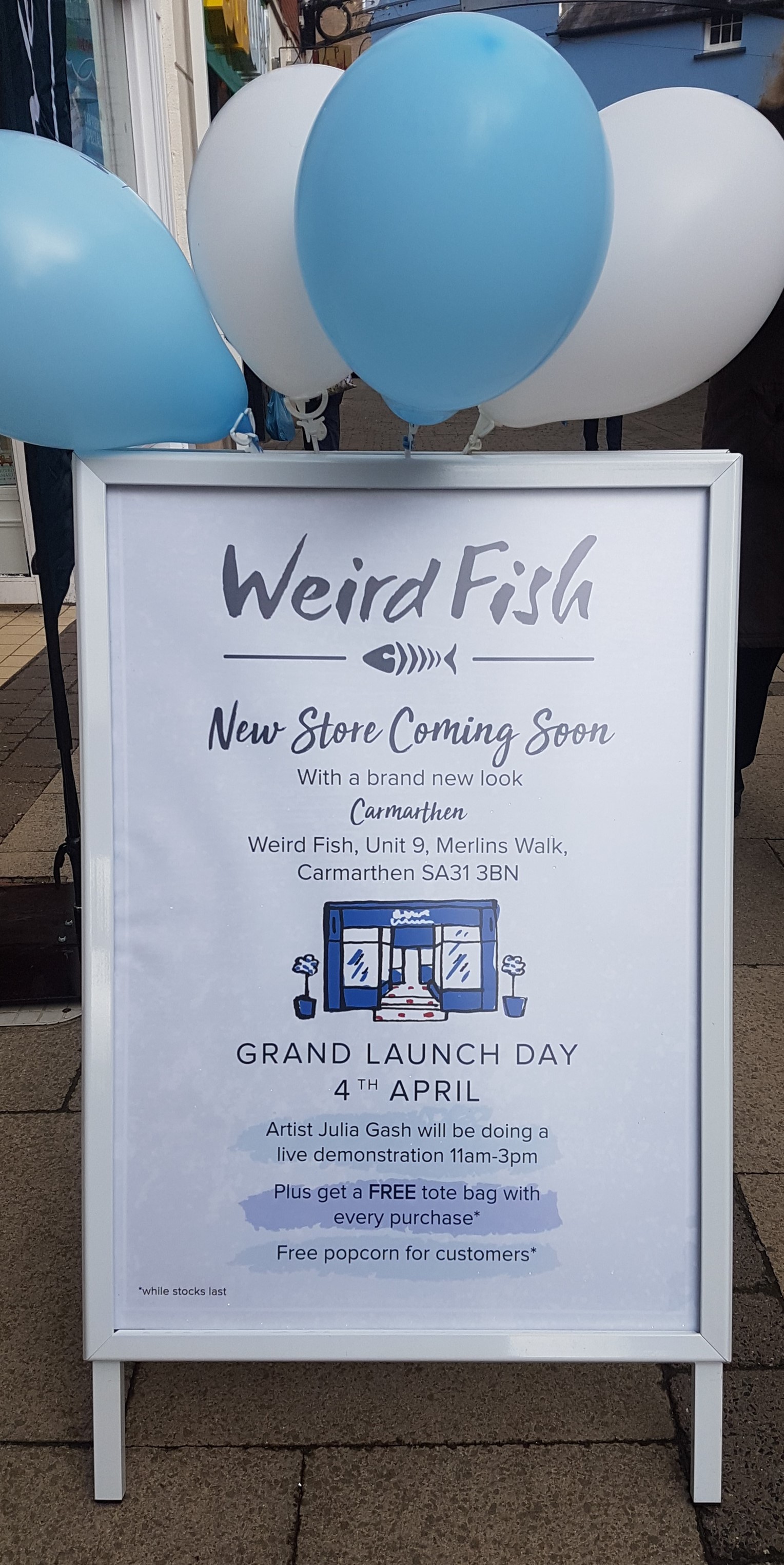 Julia spent the day painting a large canvas of Wales, taking inspiration and ideas from customers as they came in.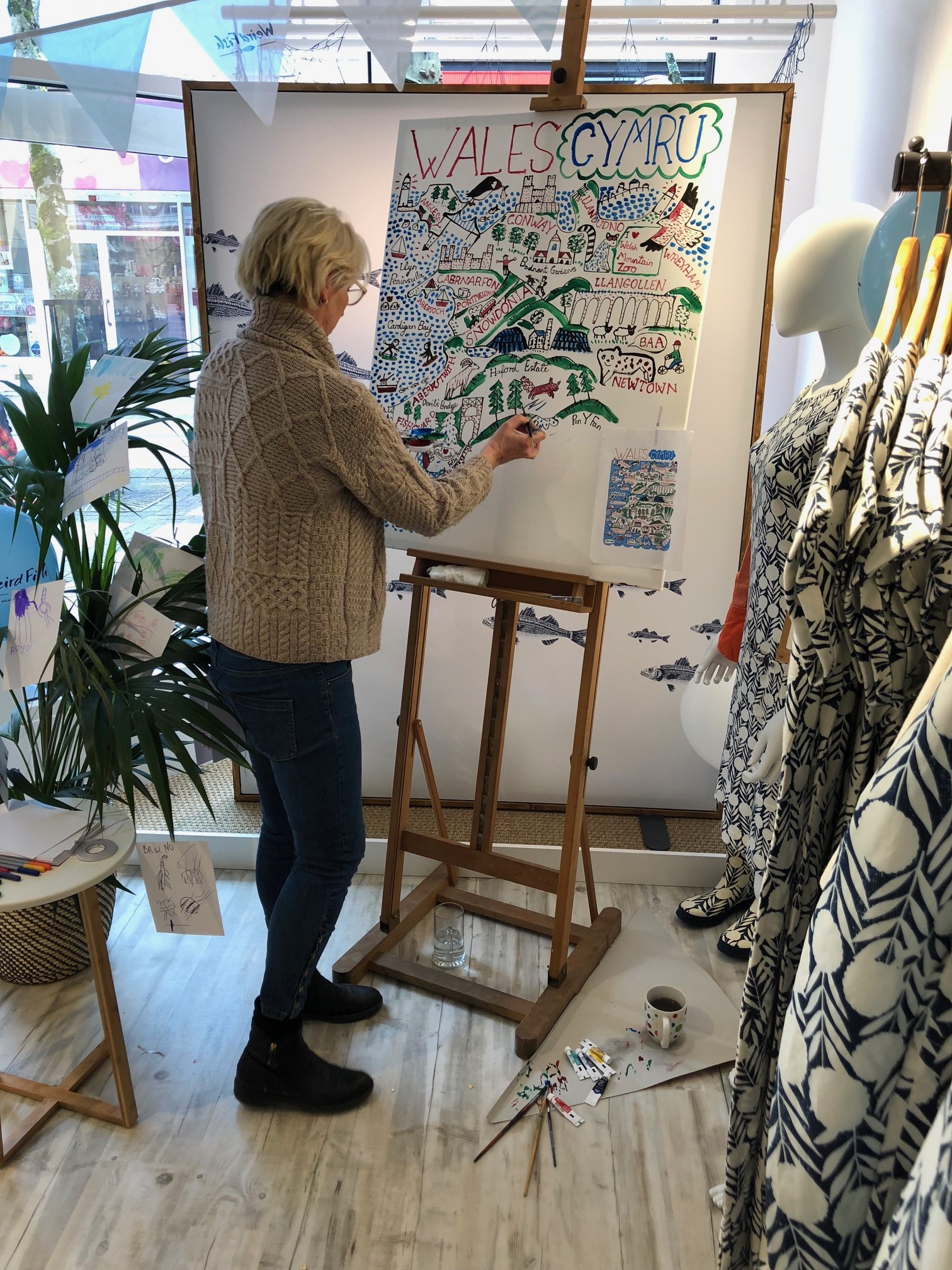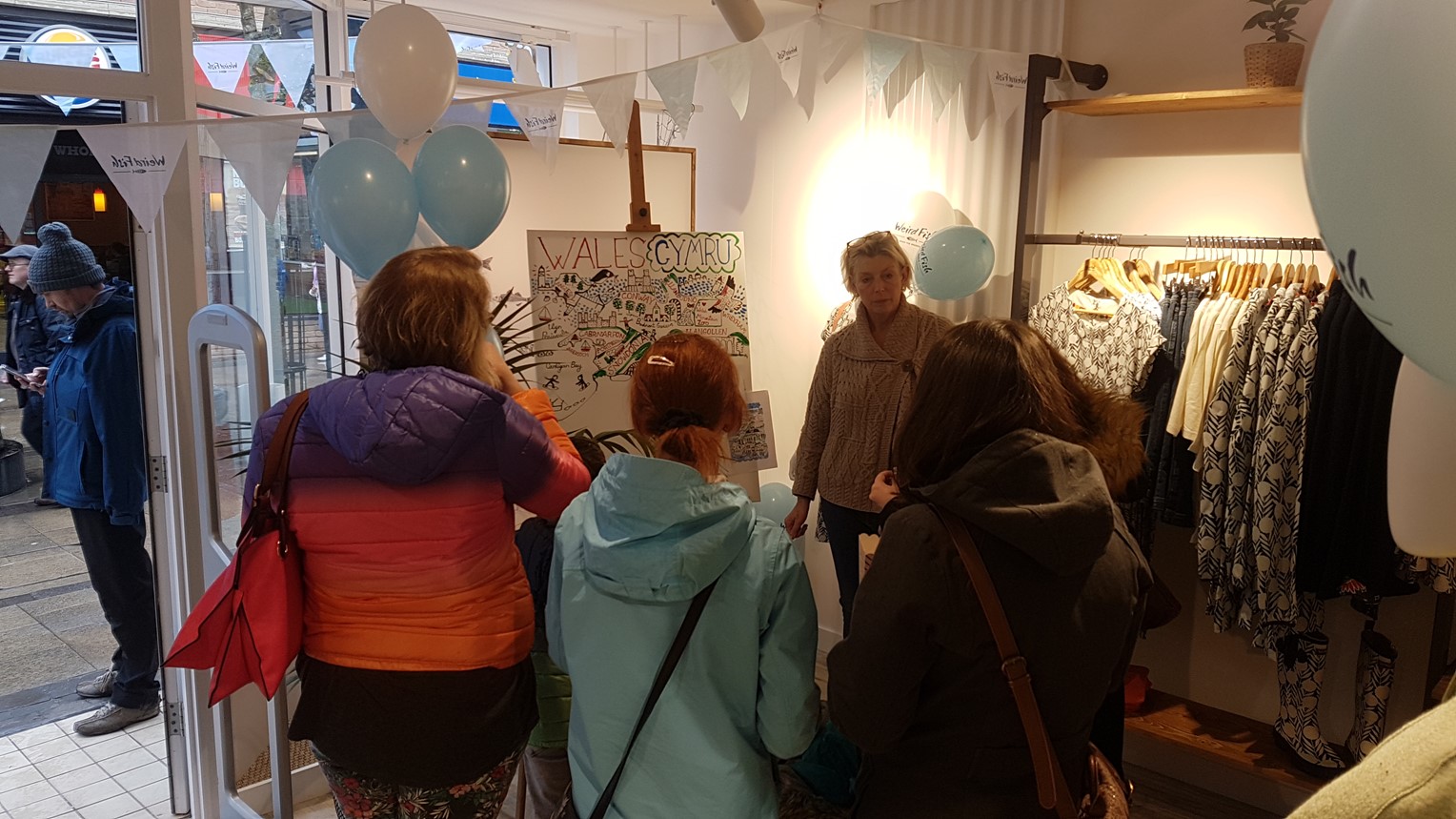 We also asked the little ones to draw us some of their favourite places in Wales, to help give Julia inspiration.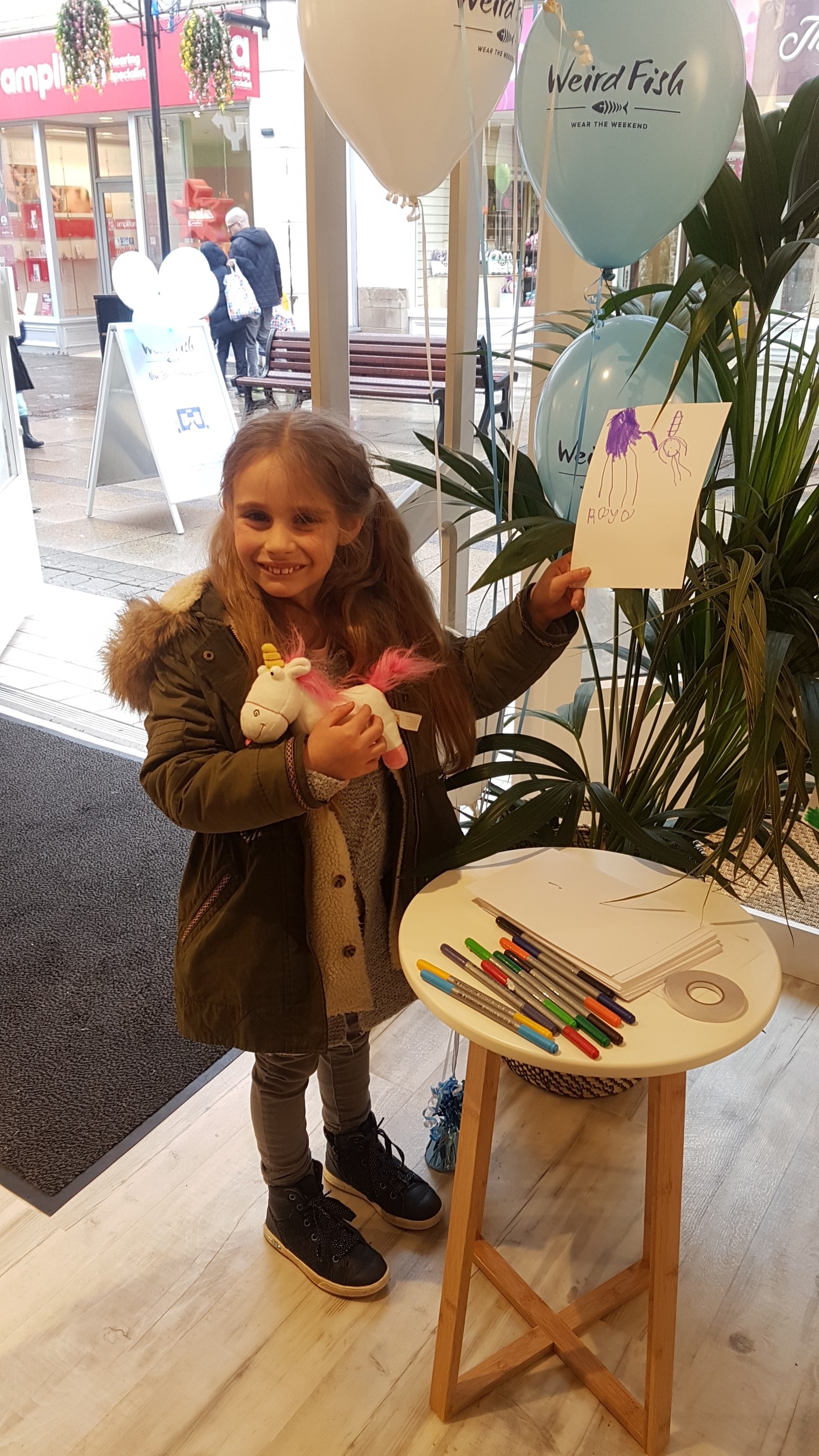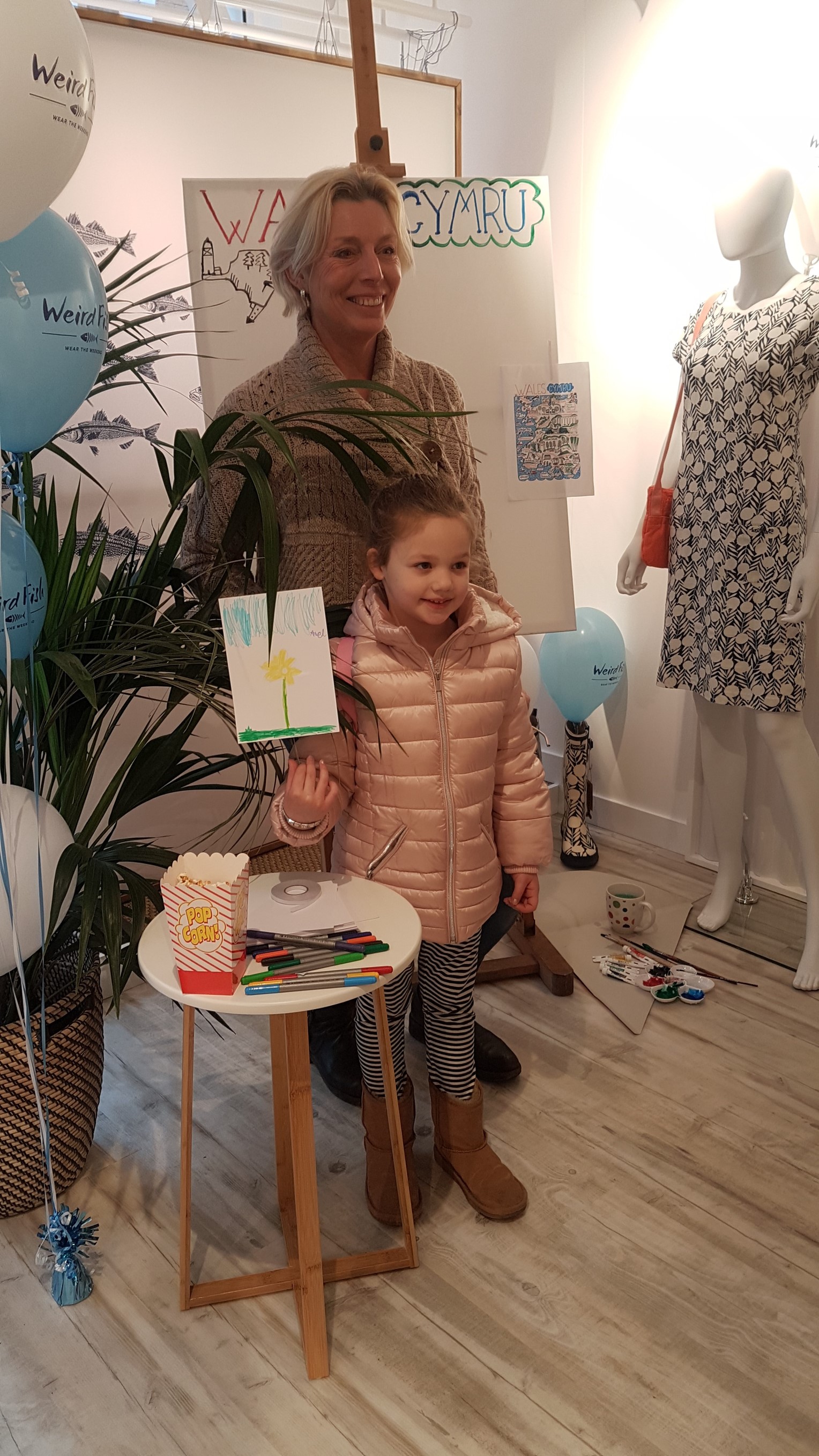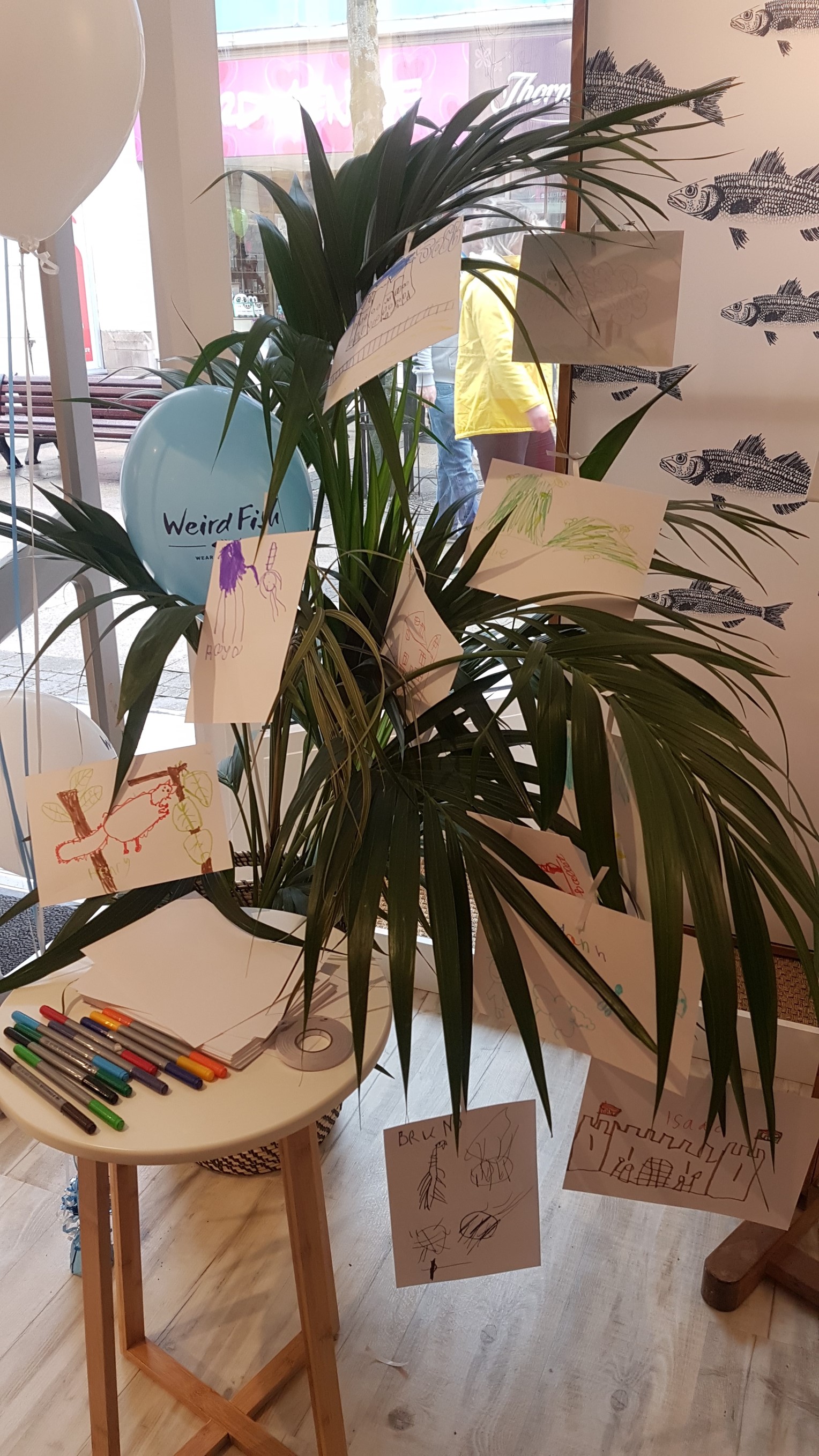 Our new store concept is fresh and bright, with nods to coast and country. We have brought a little of the outdoors indoors with our touches of greenery.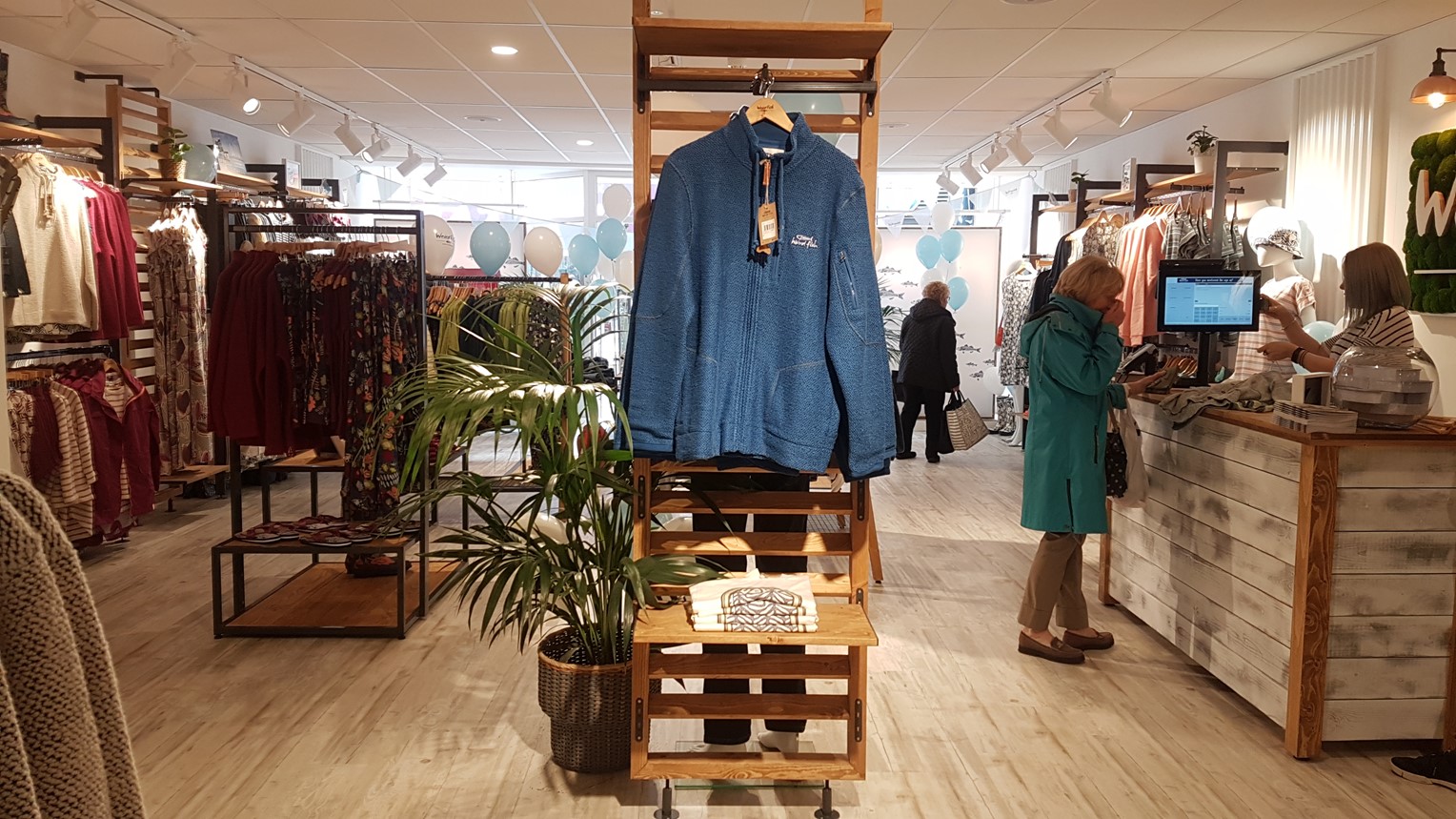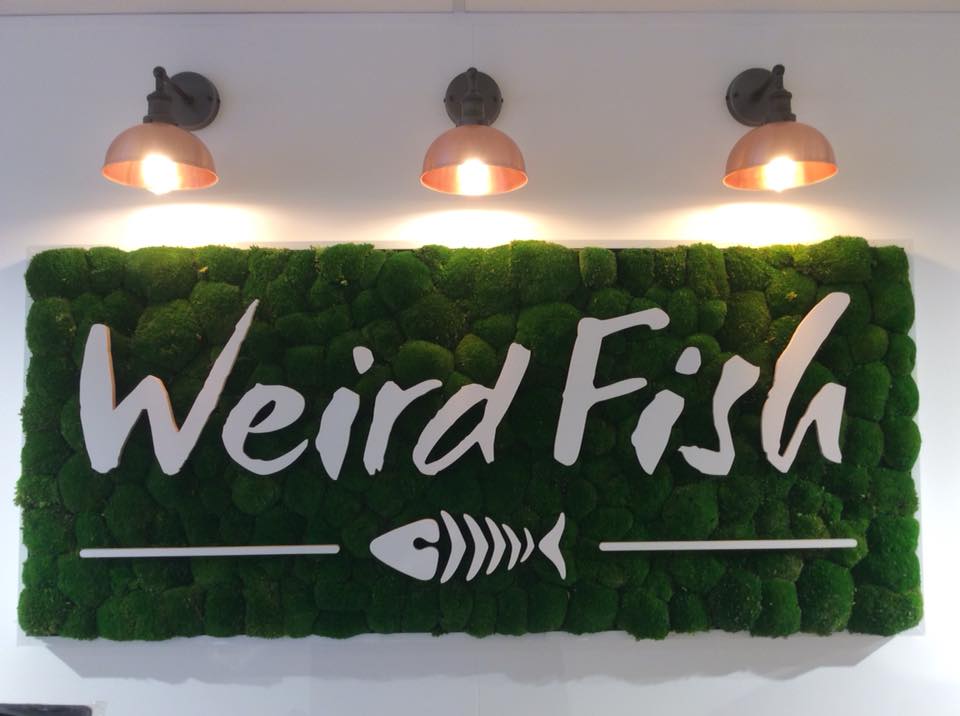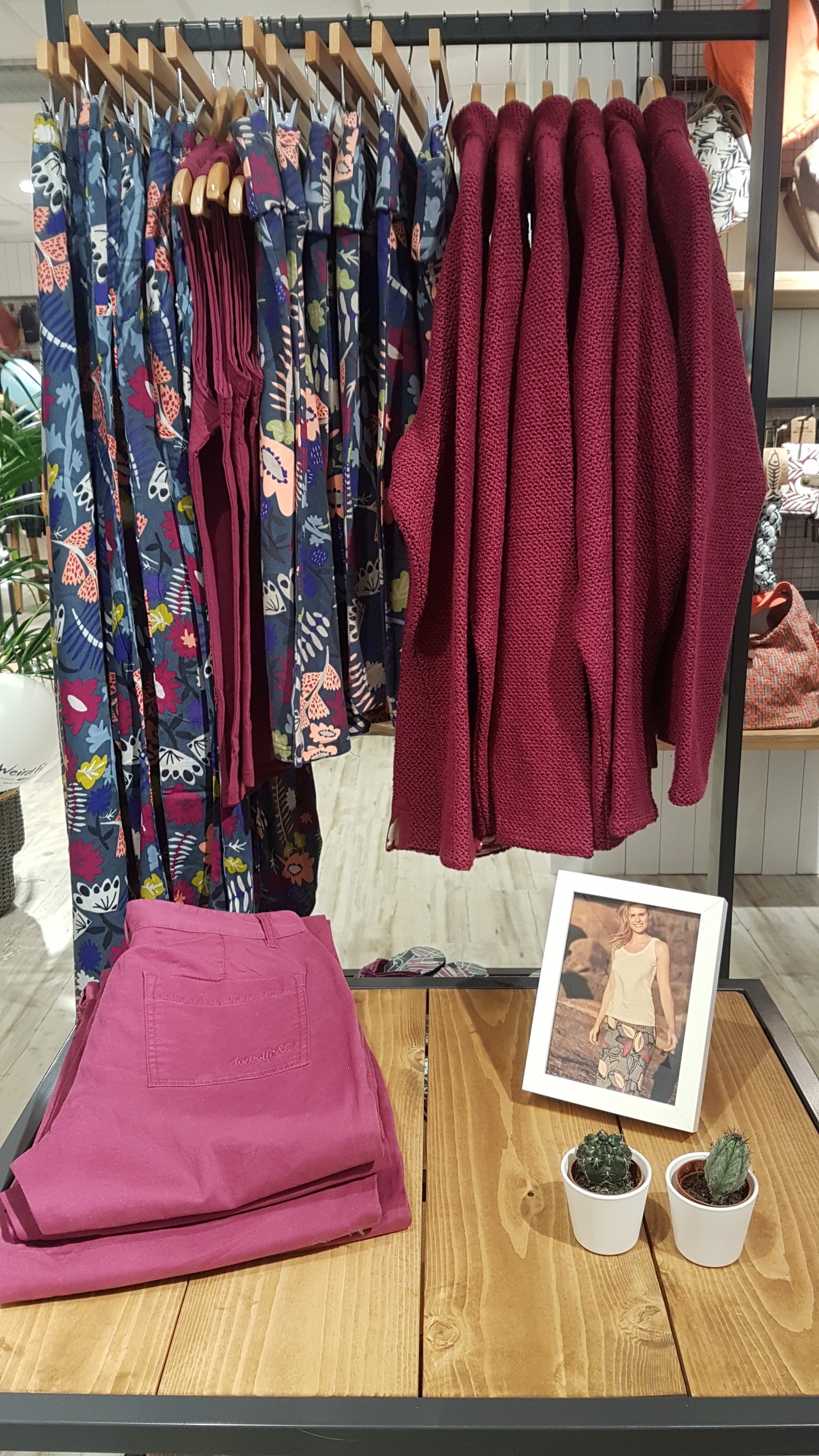 To celebrate Julia being with us on the day, we were also giving away one of her fantastic Wales tote bags which we helped to design, with every purchase.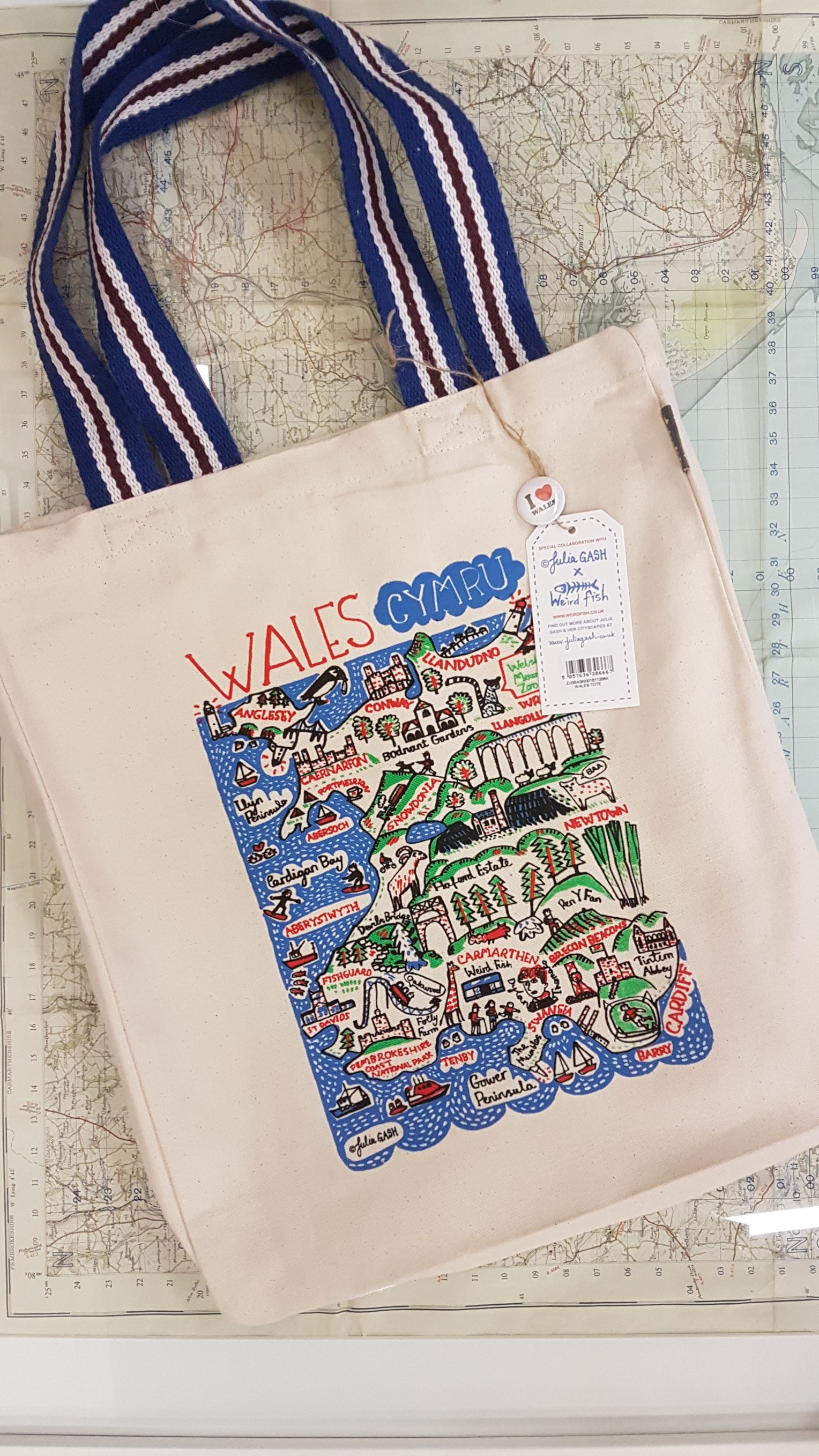 These are also available to purchase in the store.
On top of all of that we also kept our customers happy with free popcorn from
Cafe Bon Bon
, it made the store smell delicious for days! A big thank you to John from Cafe Bon Bon who joined us on the day.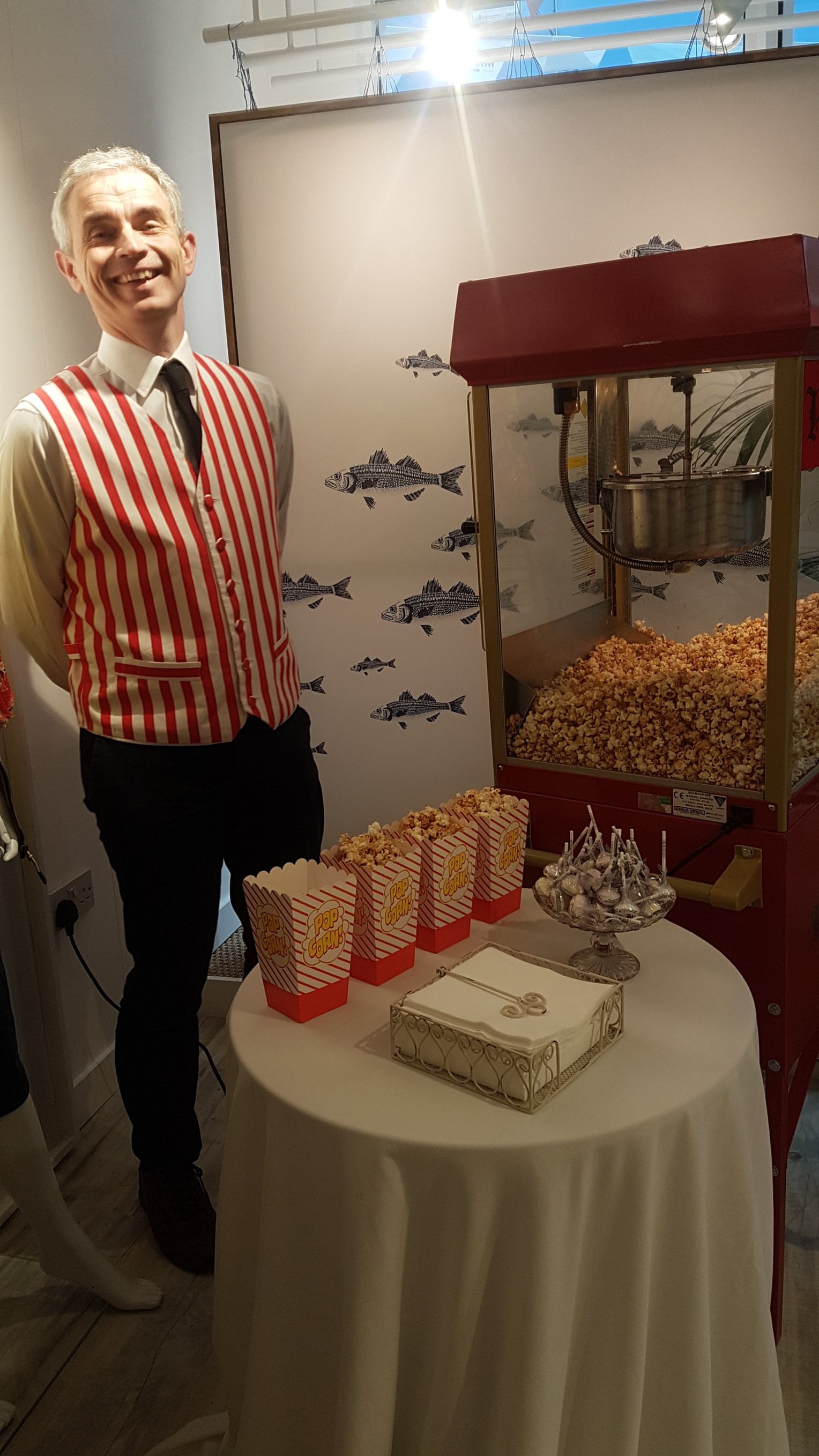 It wasn't just human customers that joined us in the store, we welcomed some four legged friends too, as all of our shops are dog friendly.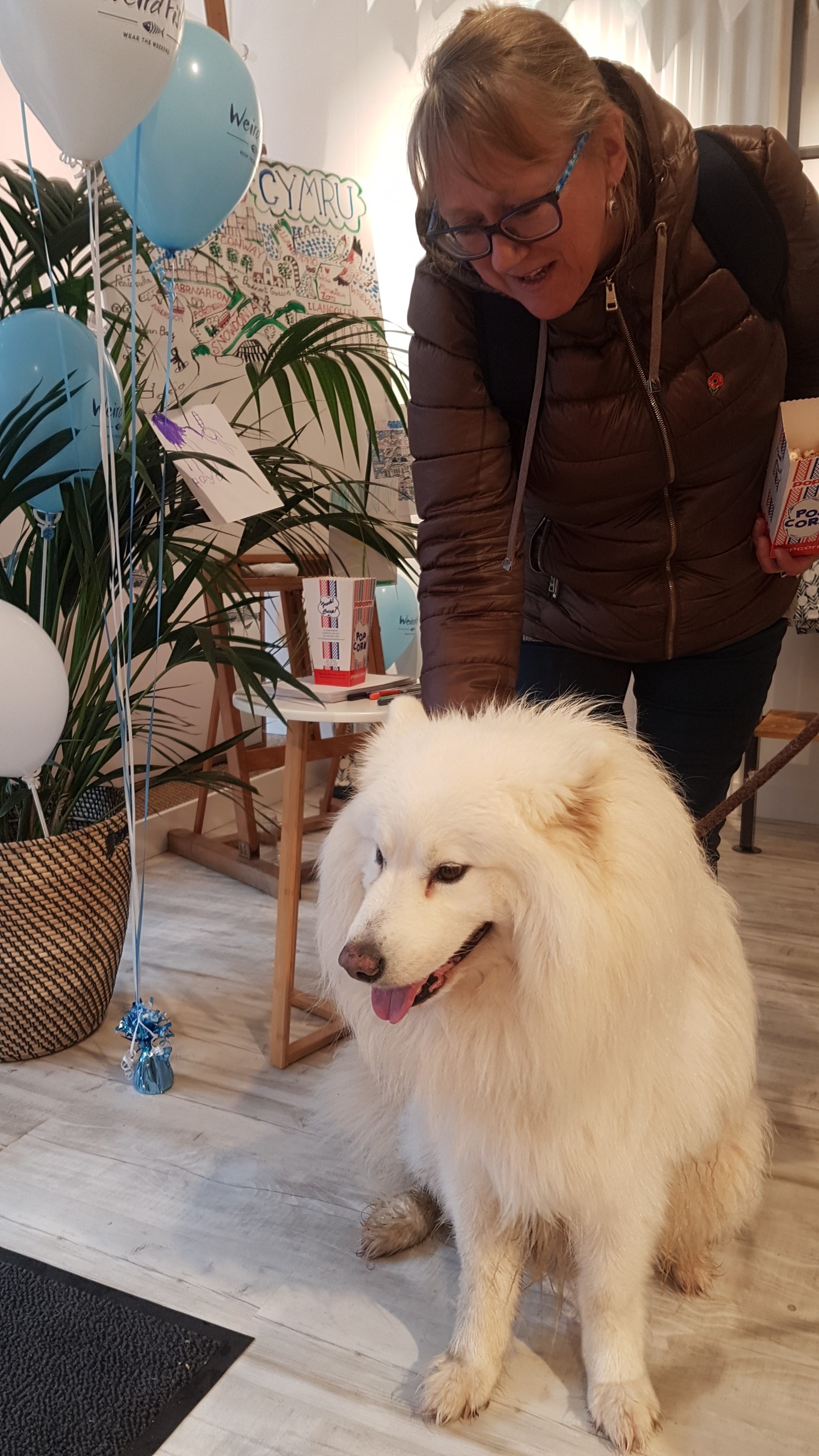 This chap was mostly interested in the popcorn.
We had a great day, and it was fantastic to be able to meet some some new customers. We want to say a big thank you to
Julia Gash
, who's artwork is now hanging in the store for everyone to enjoy.