Festive Loungewear
November 13, 2017
We have dabbled with a few pairs of PJ bottoms in the past, but this year, (in time for Christmas) we have launched our fantastic new loungewear collection for him and her.
Whether you are lazing around over a long weekend or snuggling up on the sofa on a wintry weekday, we have lounge and sleepwear for you, so you can Wear the Weekend whenever!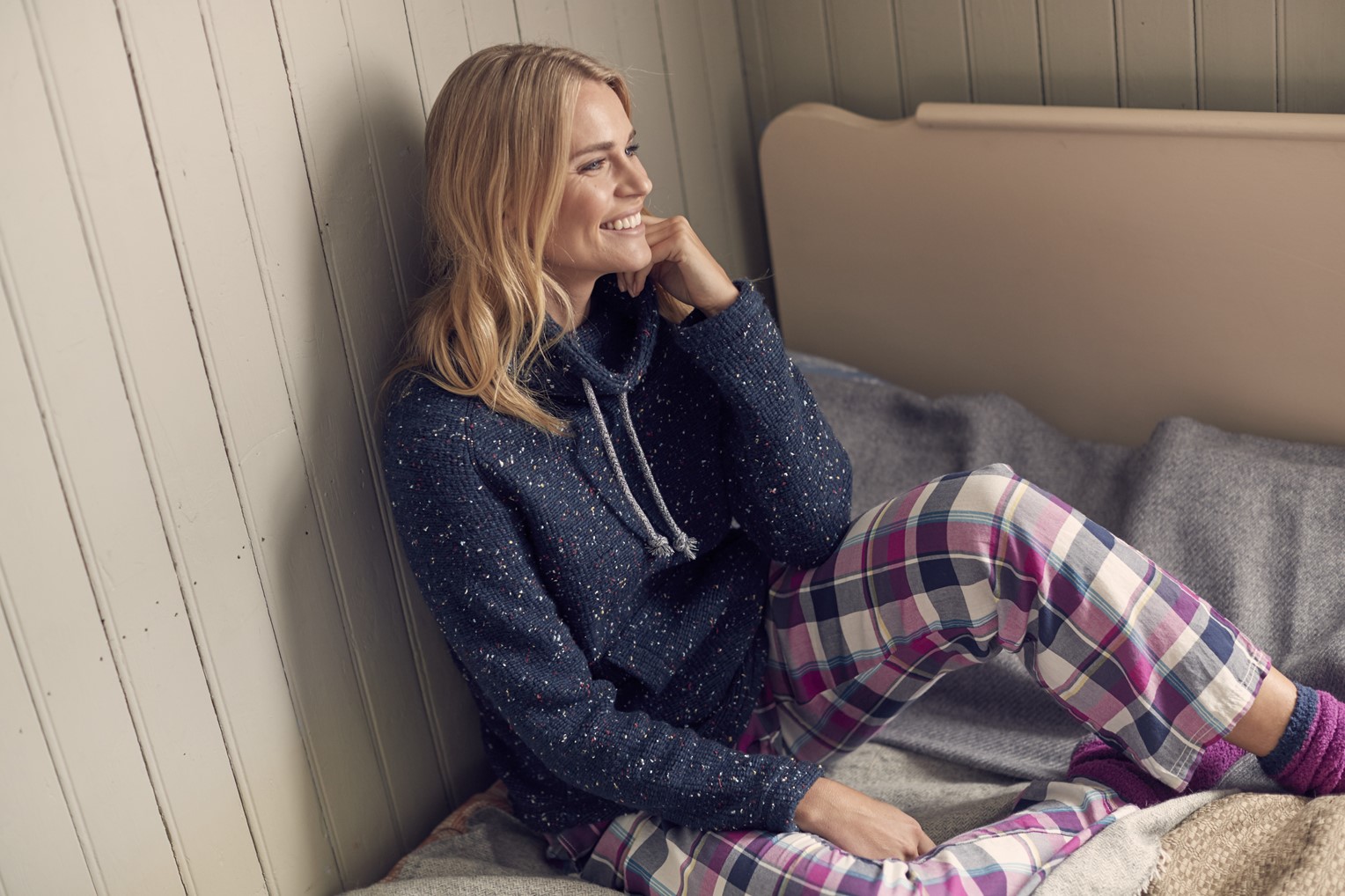 We team our cosy fleeces and hoodies with the mix & match sleepwear range for added comfort and warmth. Here we have the
Roskilde
fleece, our
Salma
PJ bottoms and
Park
fluffy socks.
These PJ bottoms also look great with our super soft
Jemima
sleep vest.
Finish off the look with our plush
Fernanda
dressing gown to keep out the chill. Our PJ bottoms also come with a little packaway pouch, making them a great choice for a Christmas gift too.
If traditional Pajamas aren't your thing, we have a very cute vest and short combo.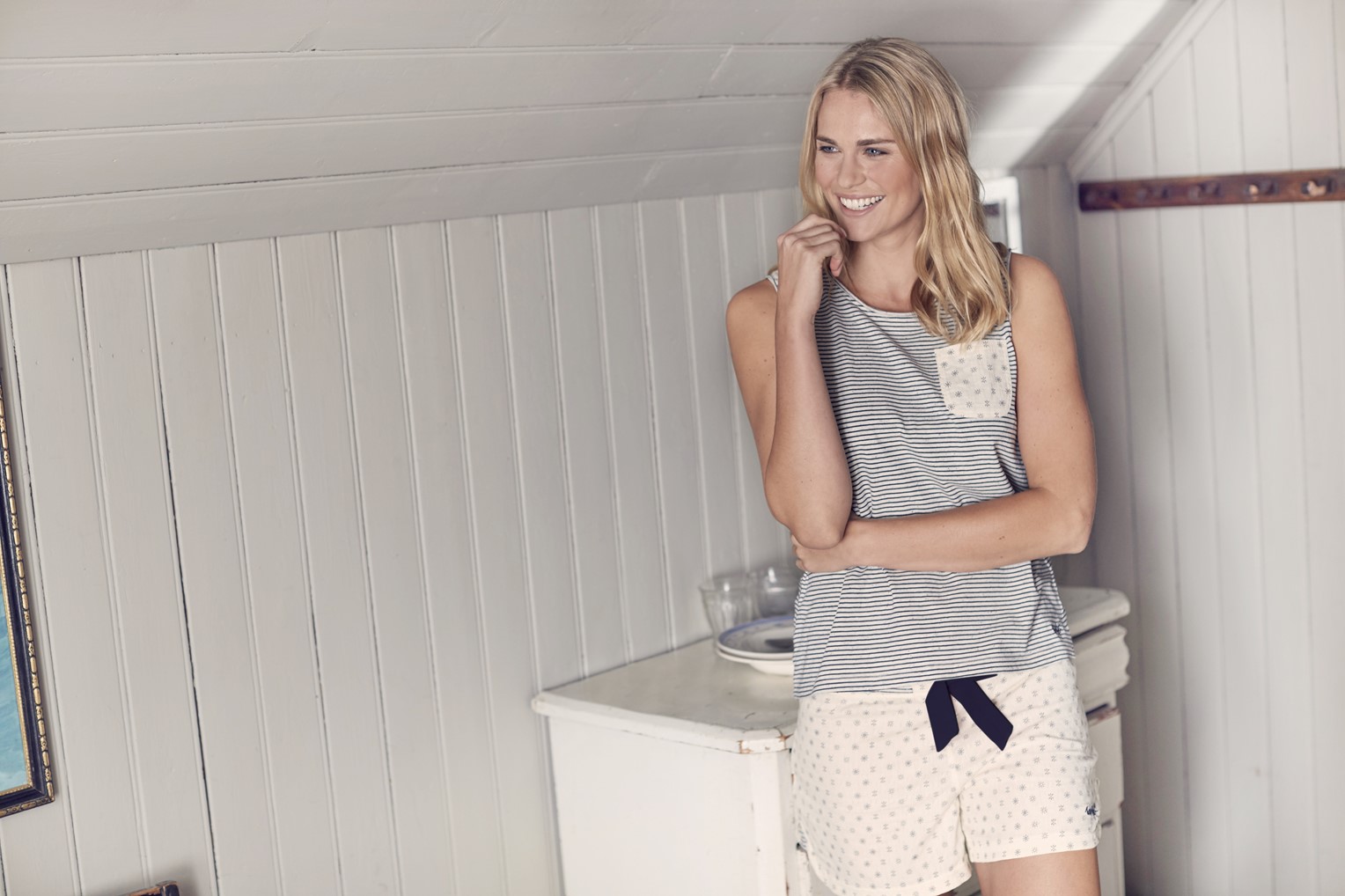 The
Adelaide
sleep vest and
Unice
sleep shorts would make a great gift for someone, or to yourself.
Finally for women we have a contemporary pair of jersey stretch leggings and a funky print top, or mix & match with one of our other sleep vests.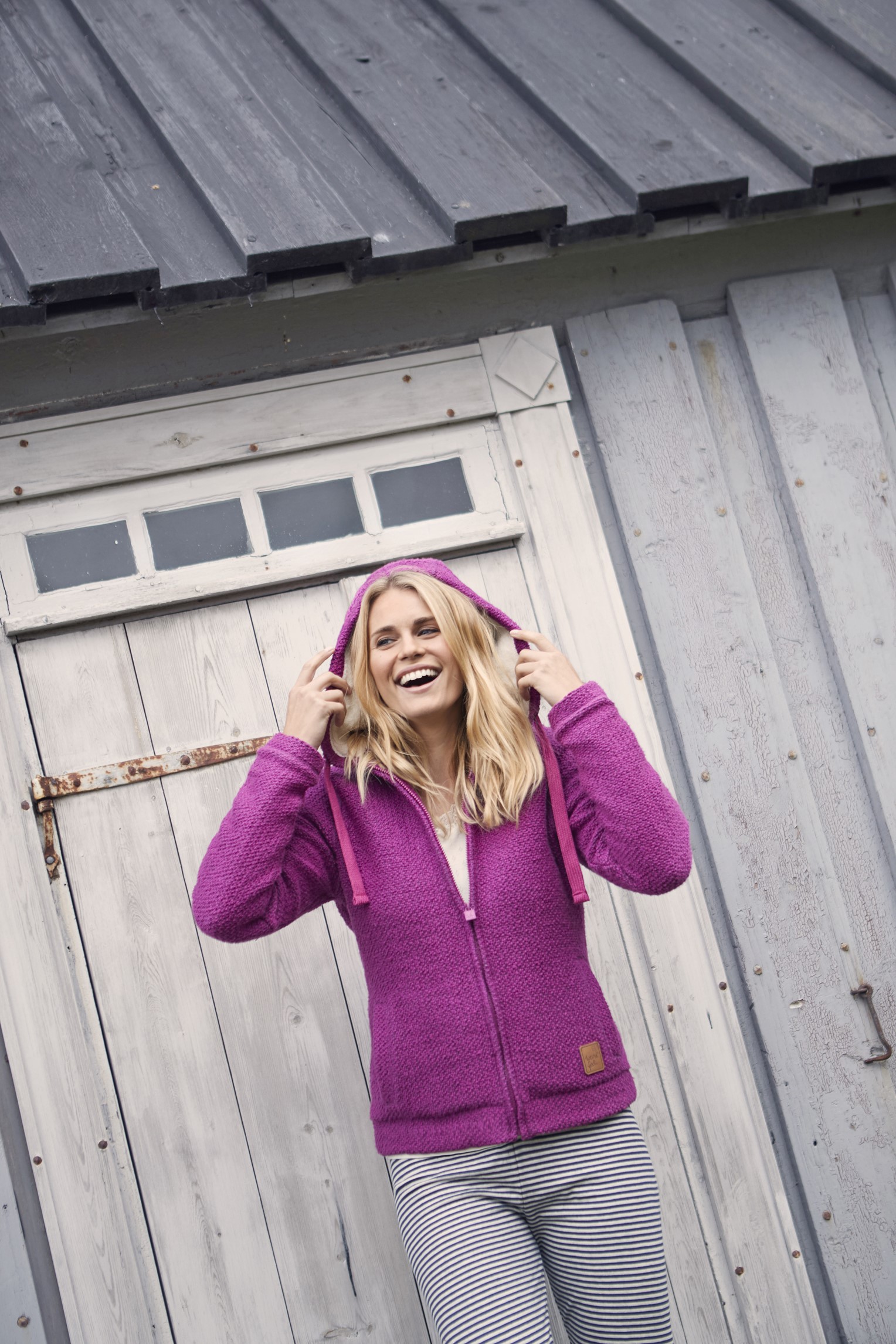 Here we have added our classic
Pitville
lined Macaroni, with its plush fur lining, for a pop of colour.
The
Gabby
top is double faced so the inside is as fun as the outside, while the
Valencia
PJ bottoms are really soft, comfortable and easy to wear.
Now for the boys....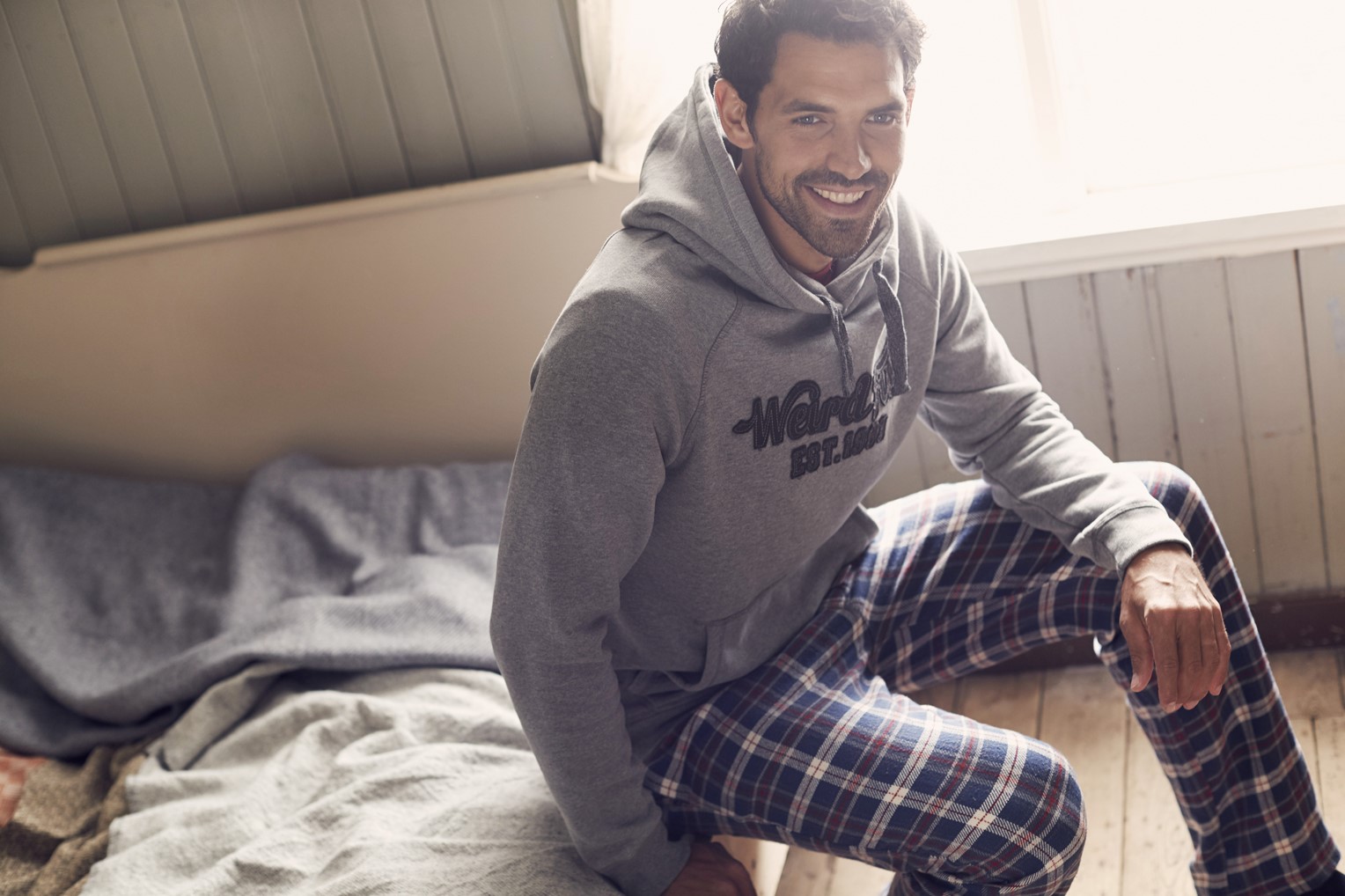 You can't go wrong with a pair of classic checked PJ bottoms, especially when you team them with a warm, brushed back hoody. Try our
Repend
PJ bottoms out with this
Rovern
fleece hoody.
Try one of our 100% cotton graphic T-Shirts like this classic
Bones
, and an obligatory pair of novelty socks, like
Eldora
.
Instead of PJs we also have some really soft and lightweight
Hemel
jersey lounge shorts for slouching round the house.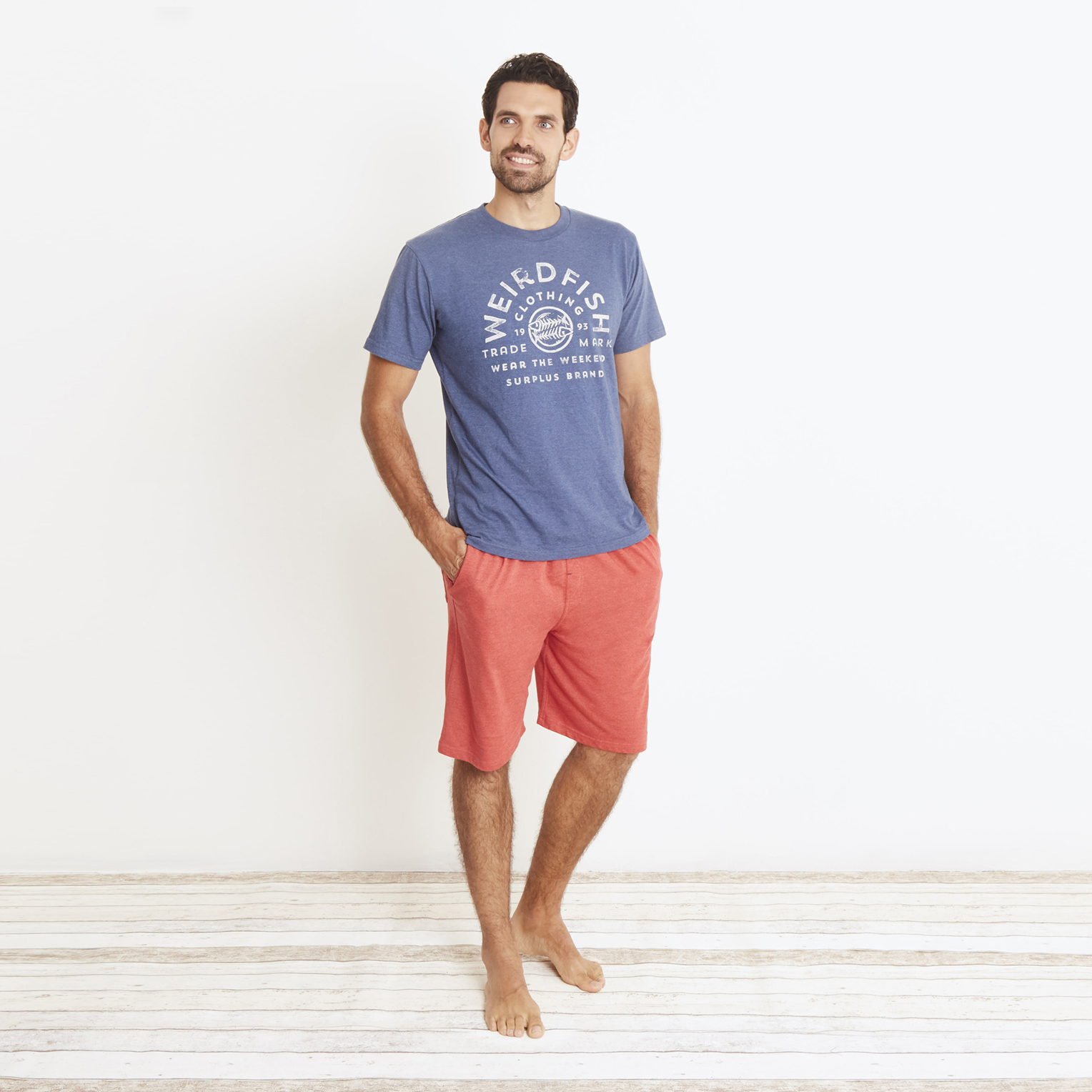 If you are feeling festive we have many more Christmas treats in store.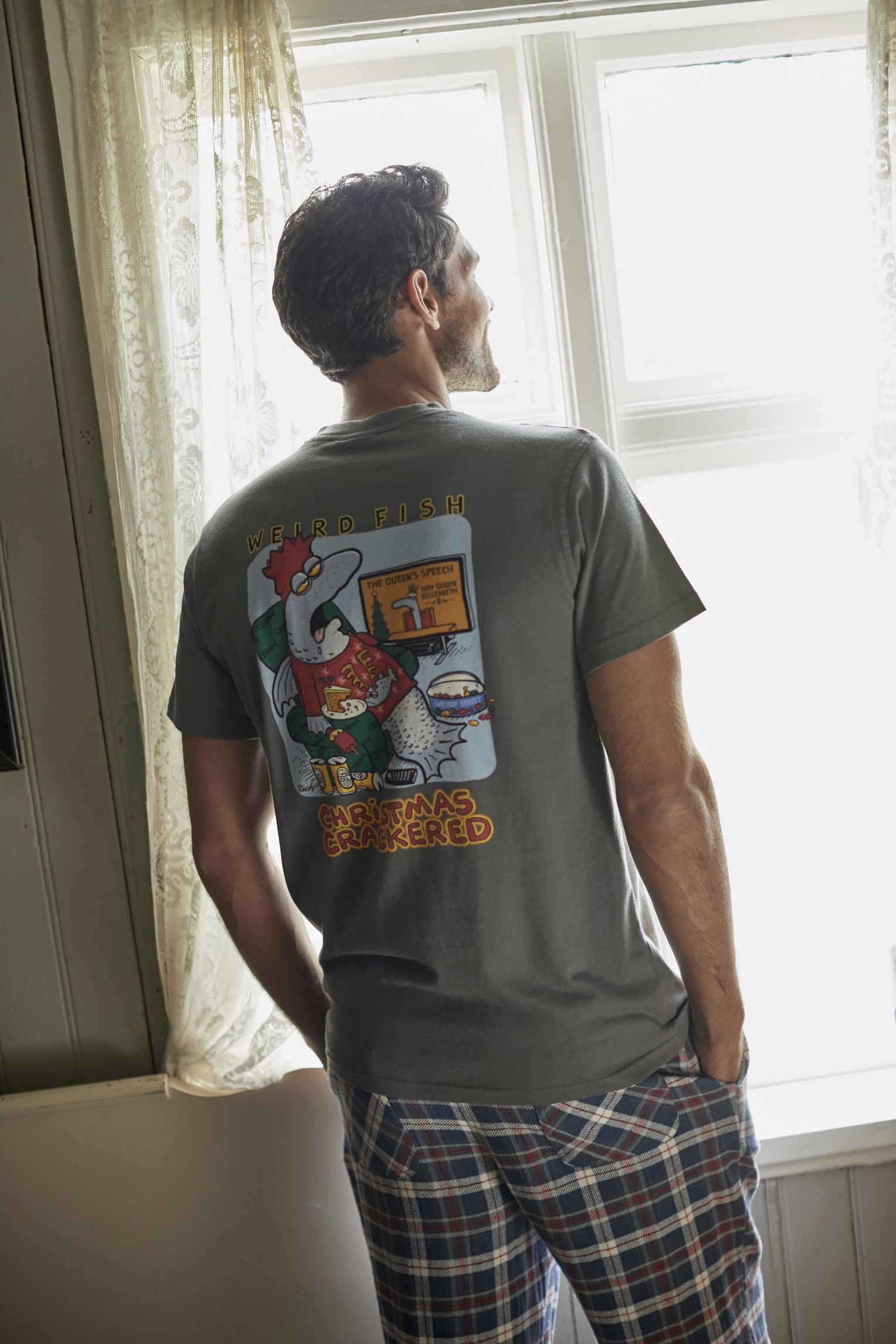 Await Santa's arrival in one of our Artist T-shirts, we love
Christmas Crackered
.
Great gifts come in small packages, it wouldn't be Christmas without a pair of comedy socks or boxers.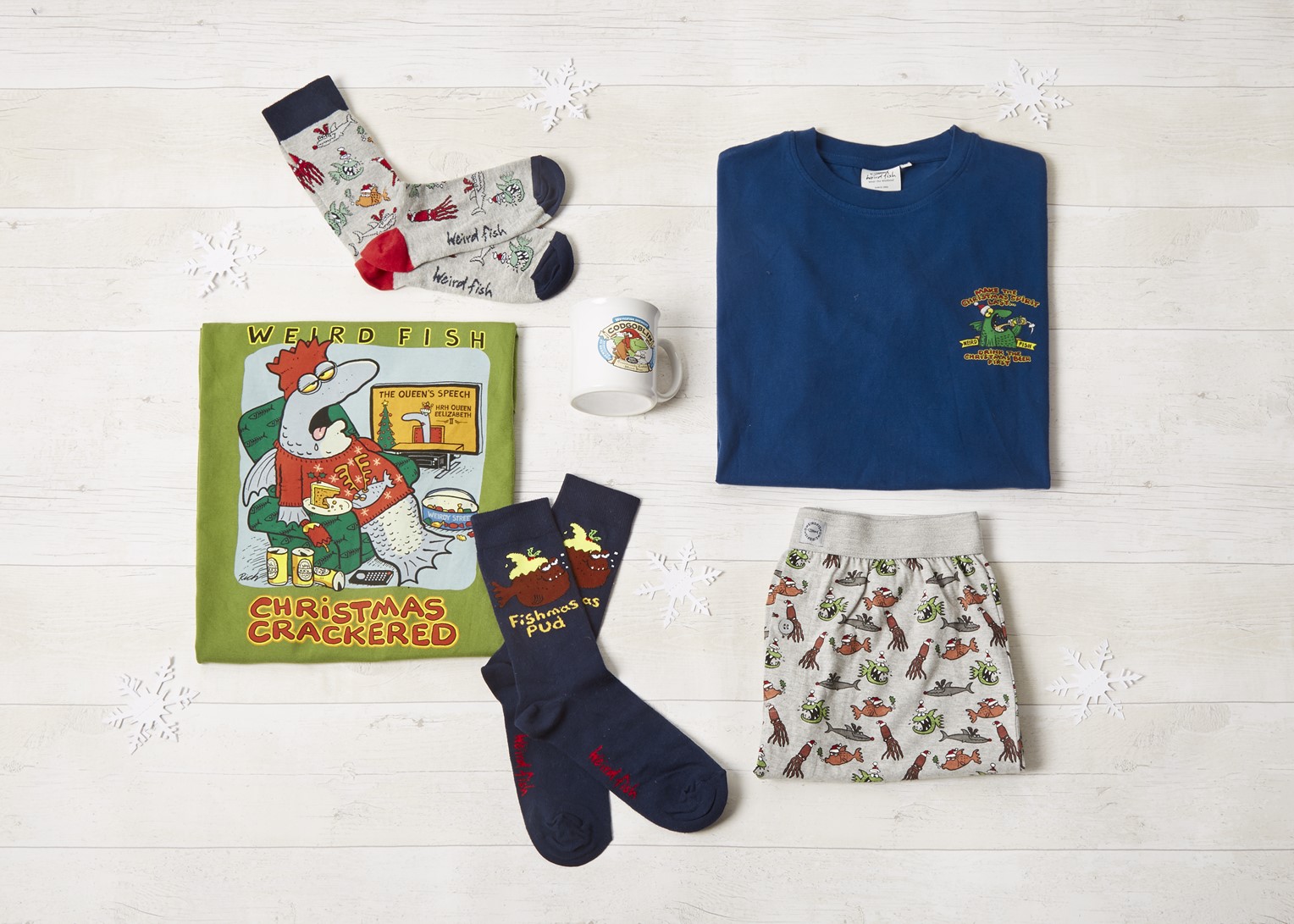 Boxers:
Blackridge
Socks:
Fishmas Pud

Mug:
Codgoblin
Or go the whole hog and embrace the festive season in this very warm and cosy
Fishmas dressing gown.
So whatever you are up to, lounge or sleep in style with our new loungewear range. Great for long weekend mornings reading the paper and scoffing toast, or perfect for gifting this season.