Behind the Scenes of the Winter 2015 Photo Shoot
December 07, 2015
We were lucky enough this season to head out to Norway for our autumn/winter 2015 photo shoot.
In the beautifully picturesque village of Norheimsund near the Hardangerfjord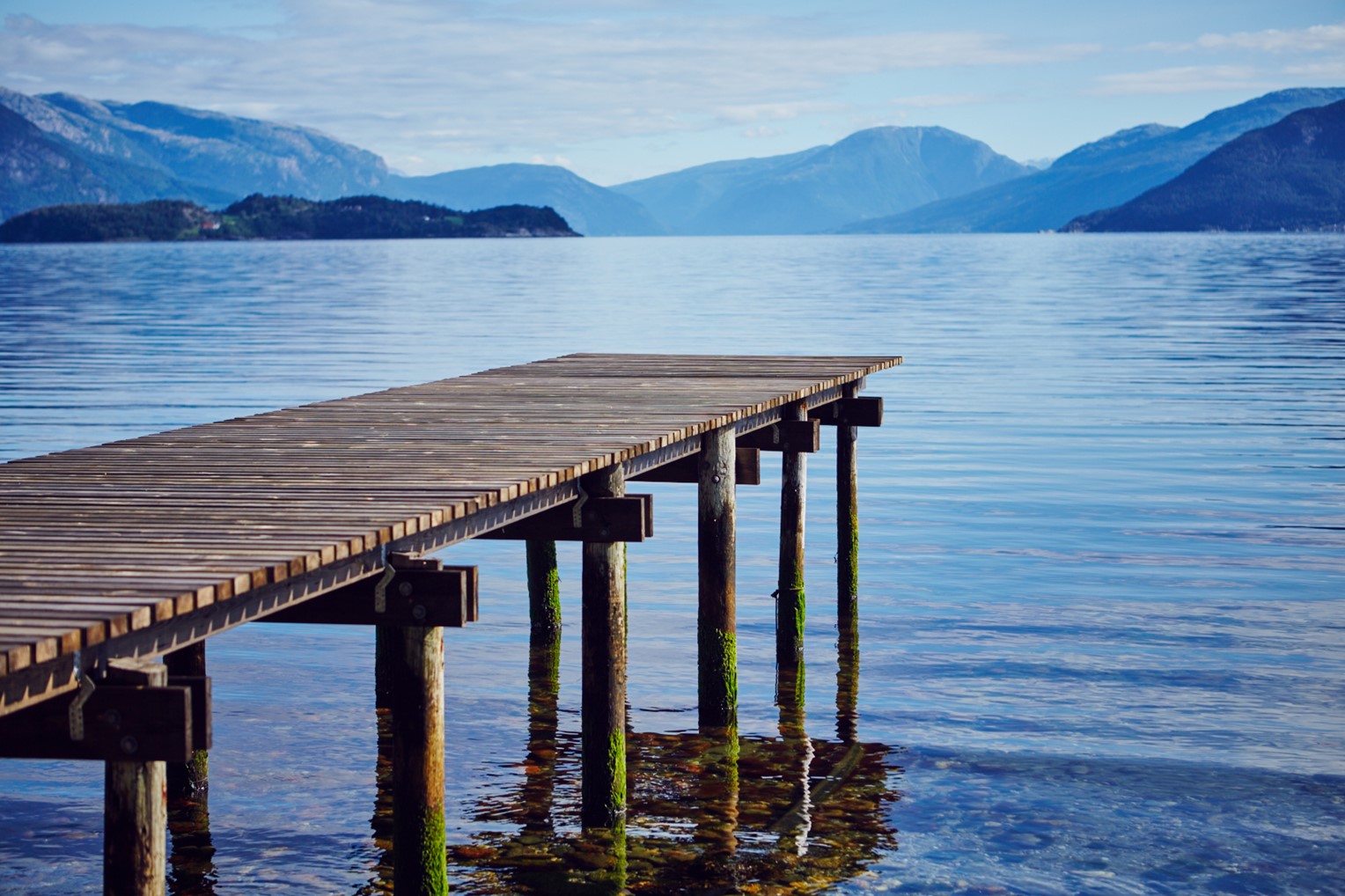 It is a very quiet but incredibly picturesque place, every direction had a stunning view.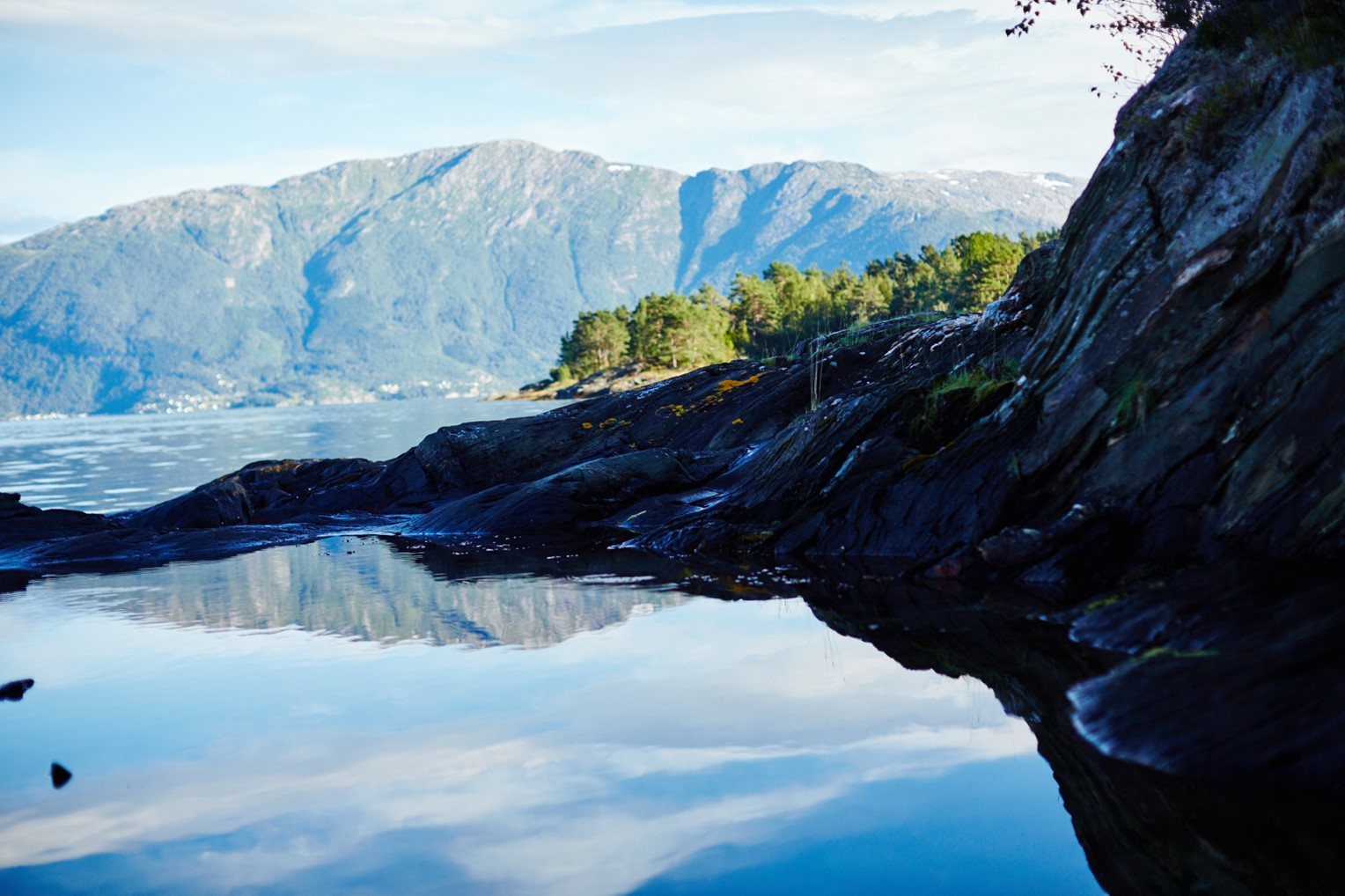 We set up base in a house in the heart of the beautiful countryside, and got ready for the shoot ahead.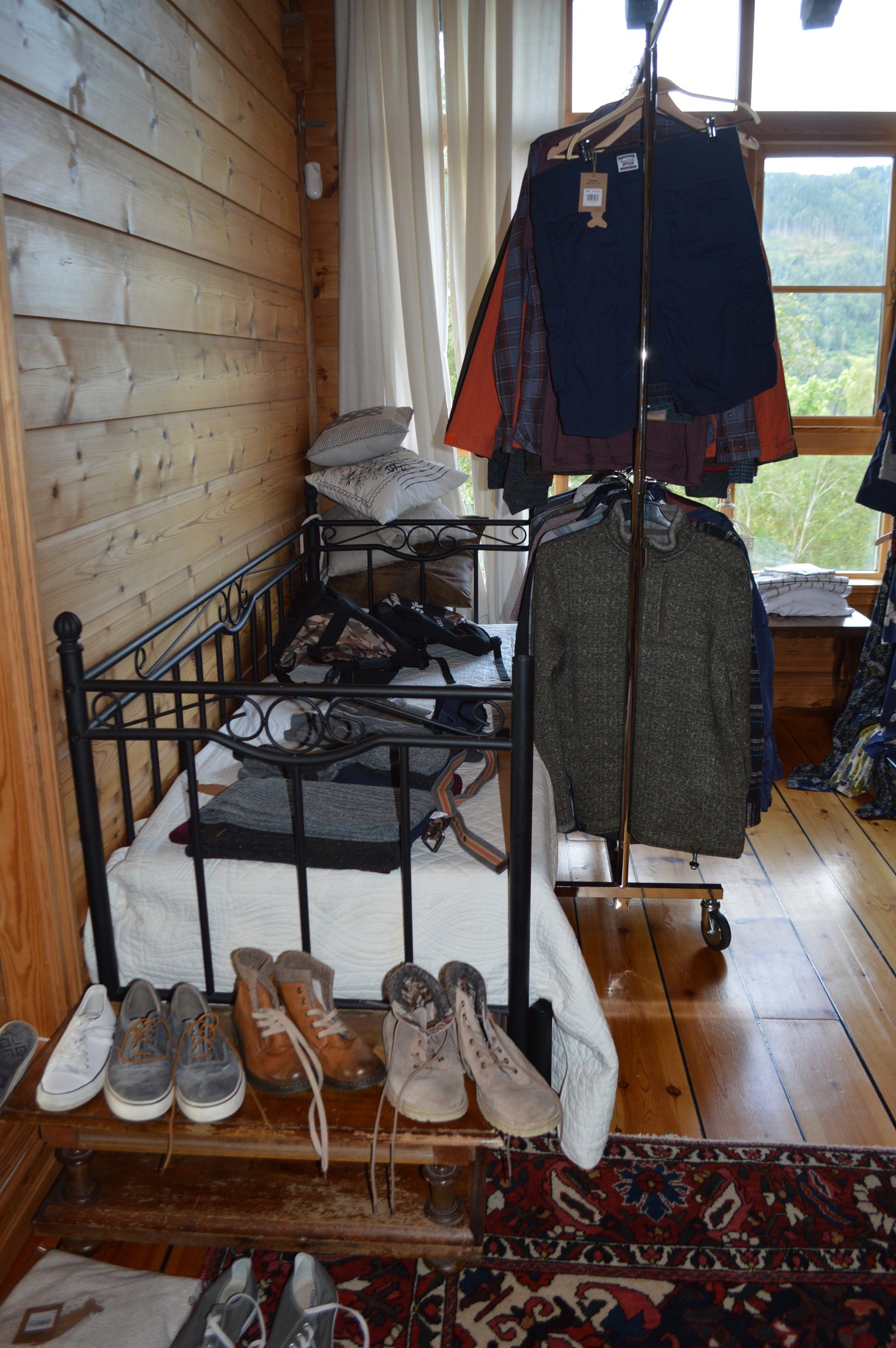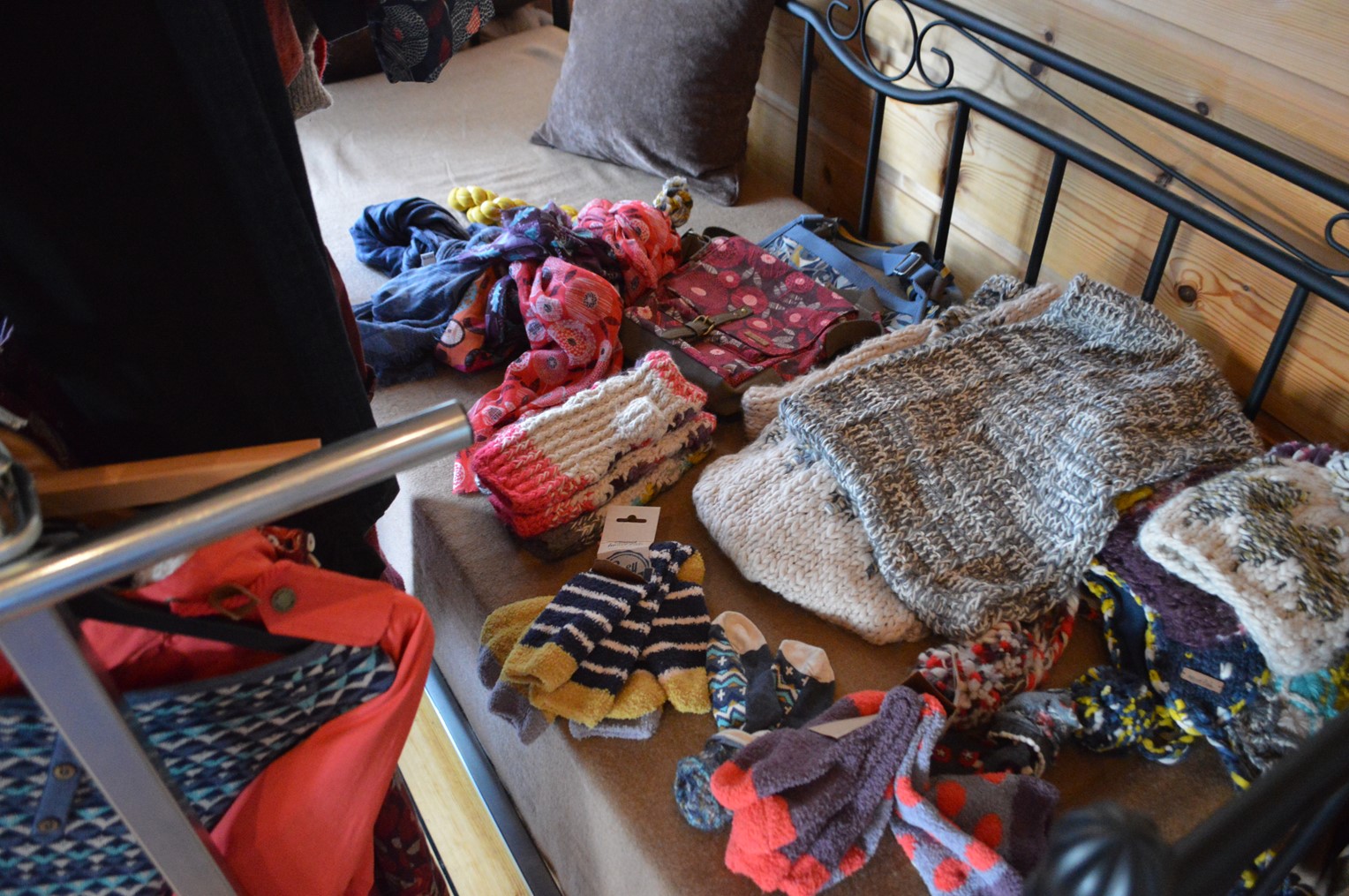 Making sure we had fully explored the area, even the fireplace.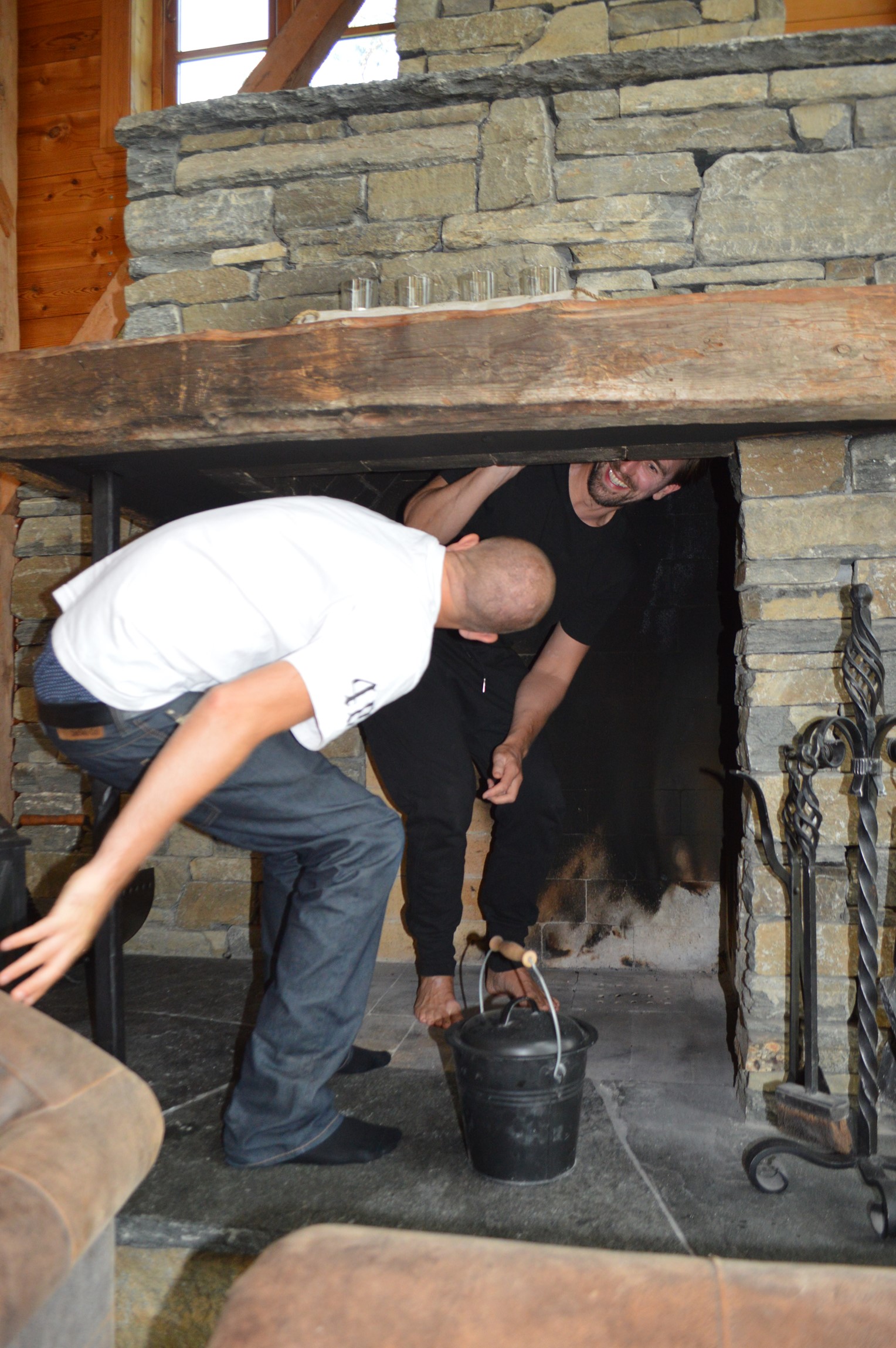 The first location was on the bank of the fjord. We were given access to one of the compact little summer houses that everyone there seems to own. They are small but perfectly formed, with a set of doors that open out directly across the fjord.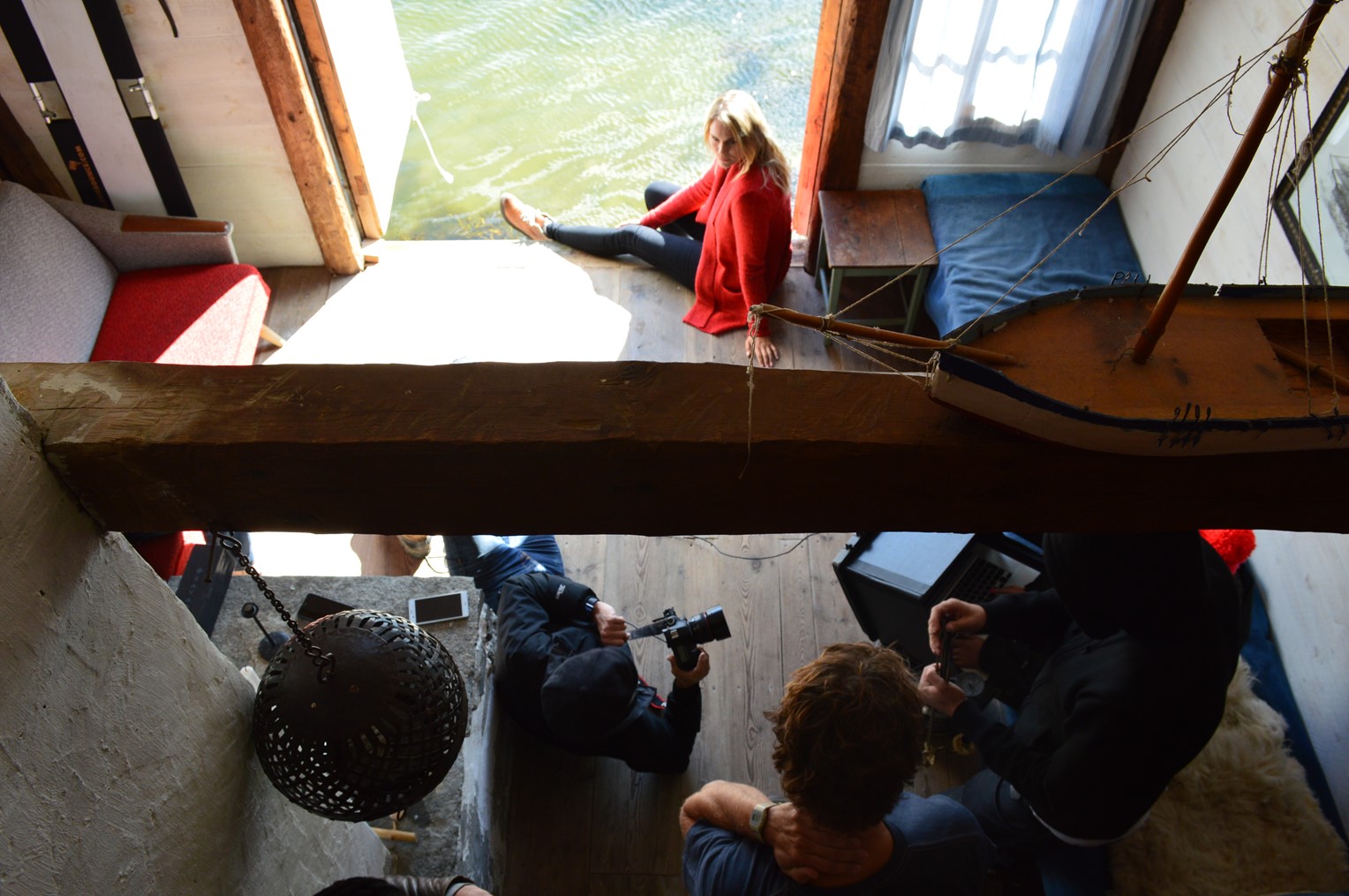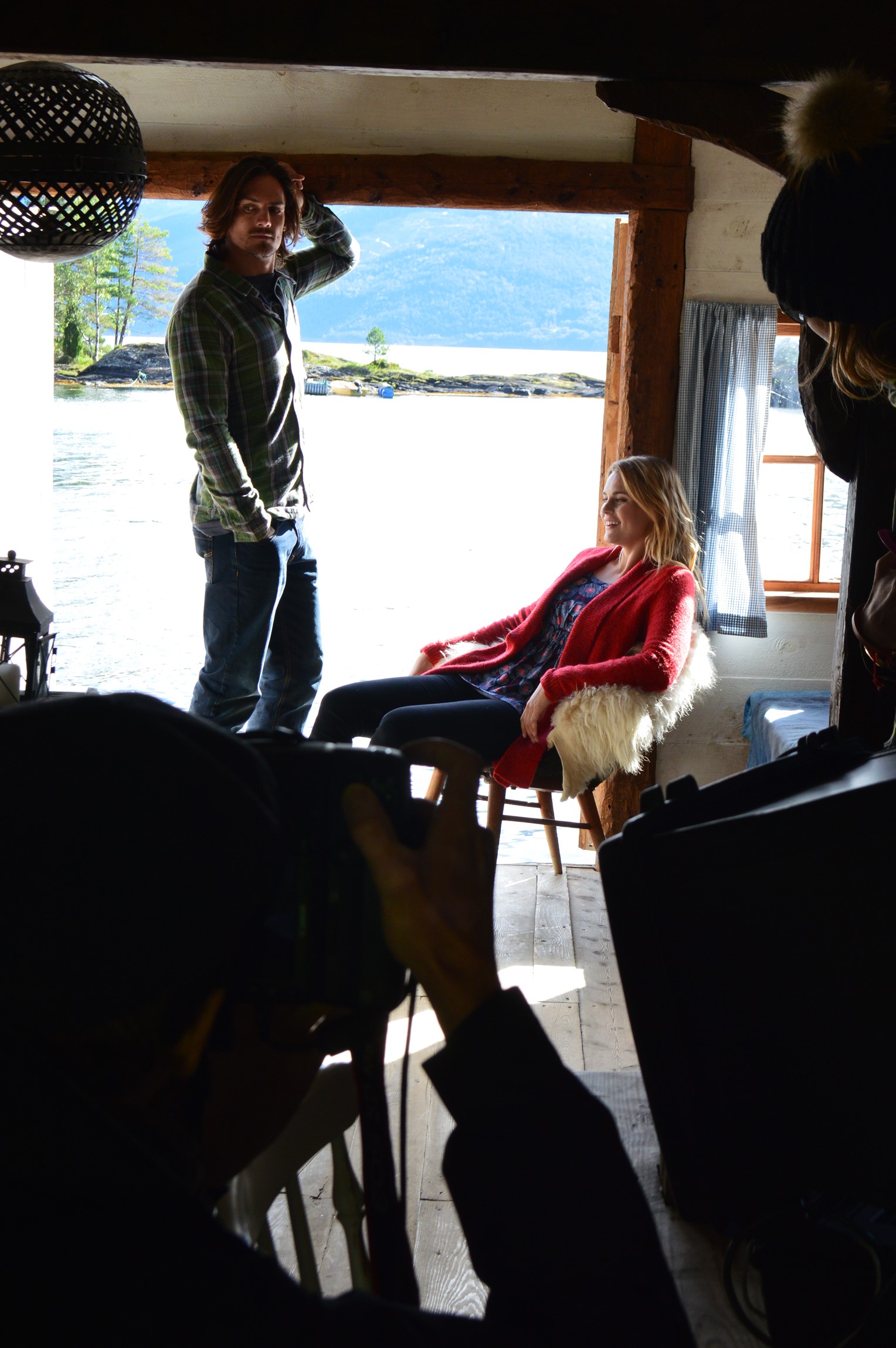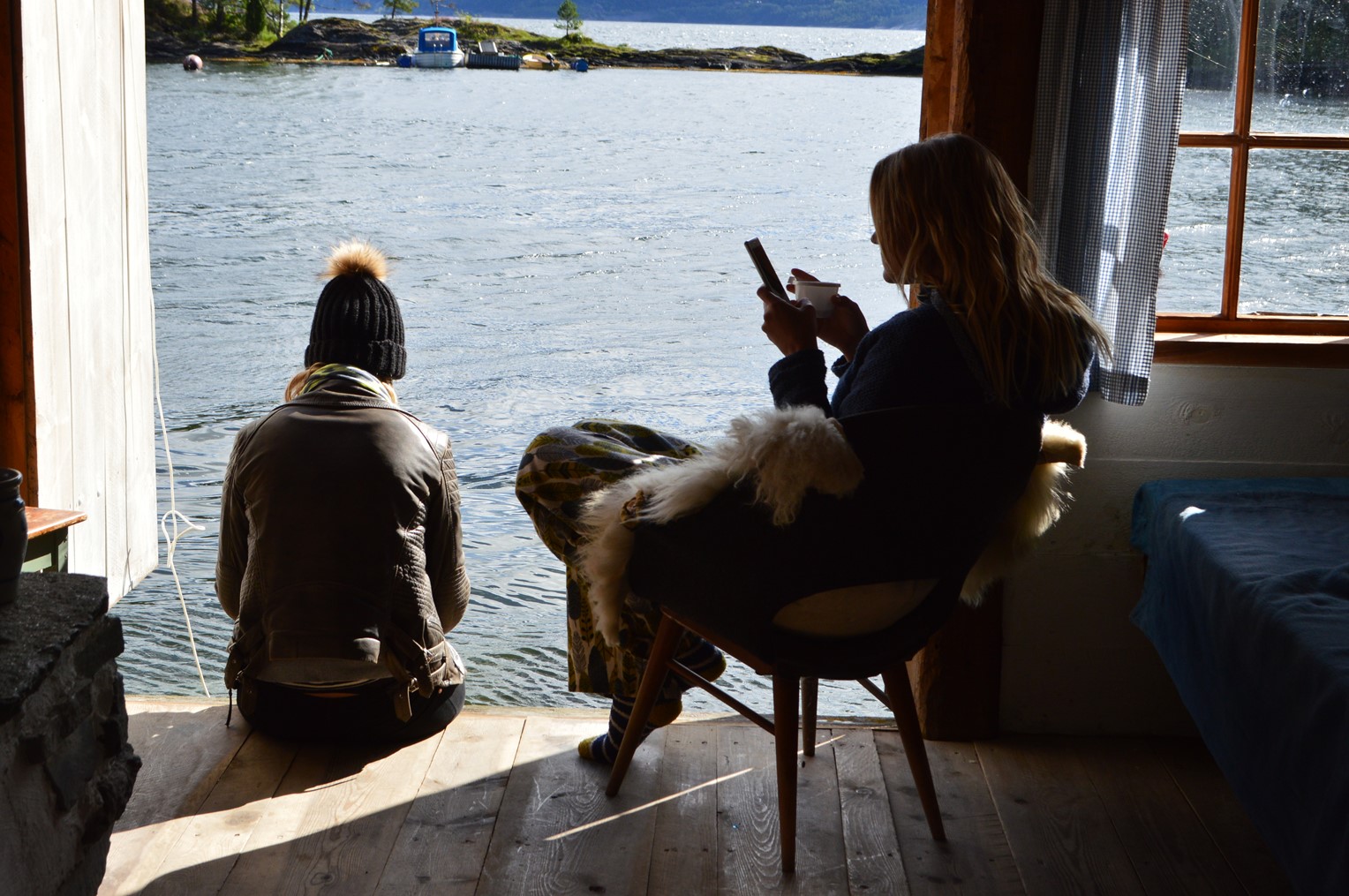 In Hardangerfjord everyone seems to also have a boat to go along with their summer house, attached to one of the many piers.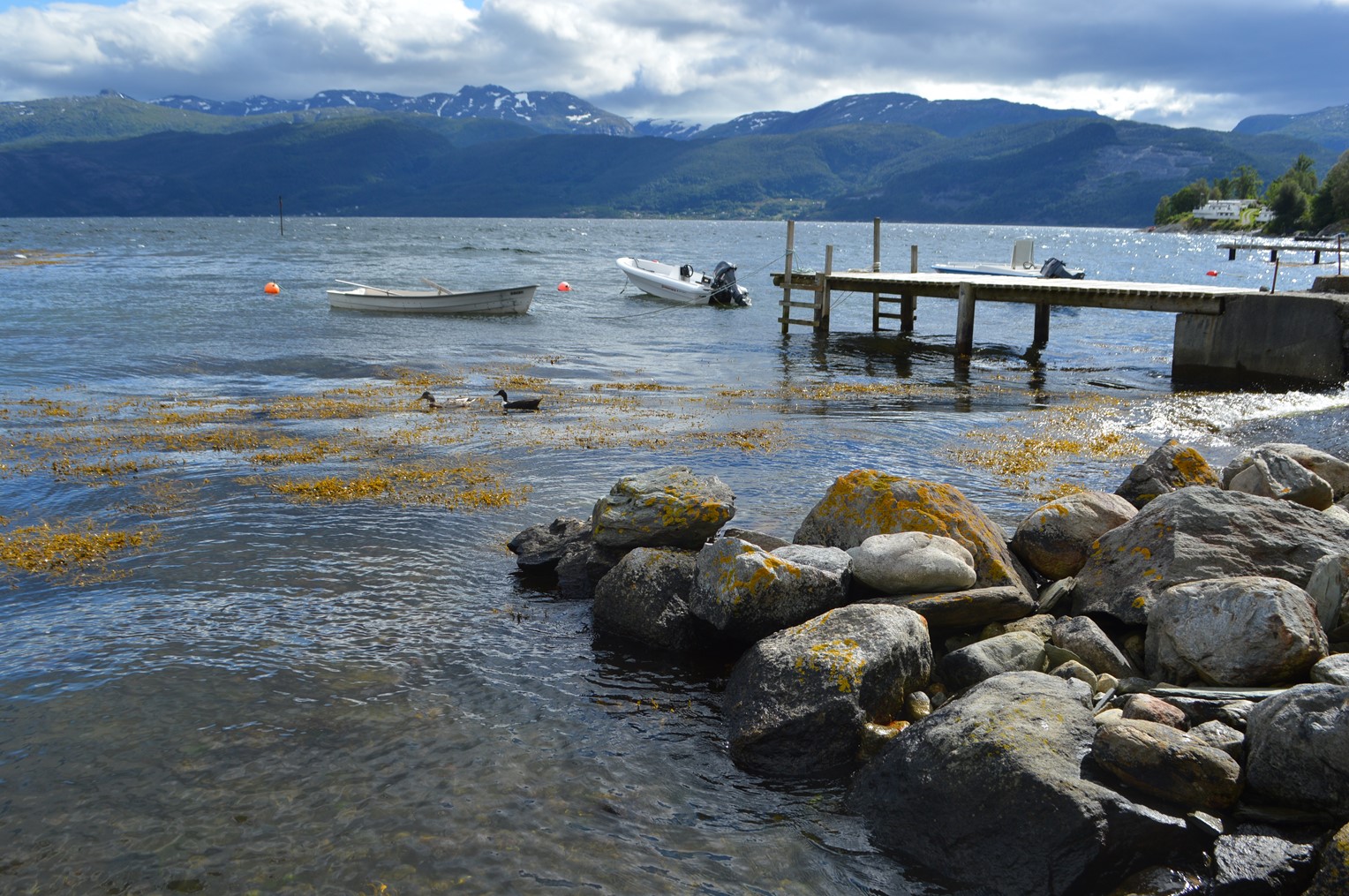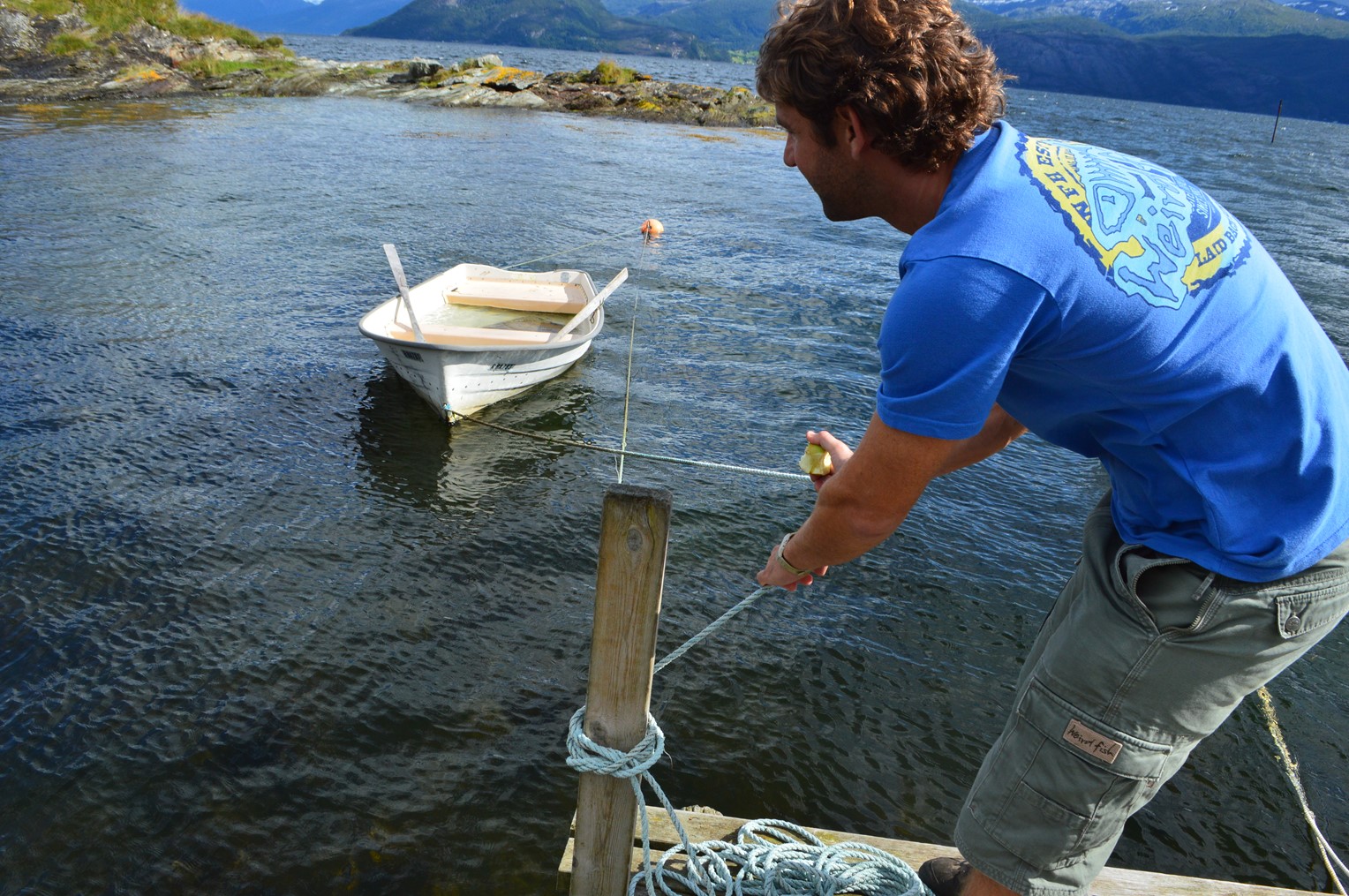 Even though it was cold, the sun was strong and it felt a lot warmer than the forecast 10 degrees, moral was high!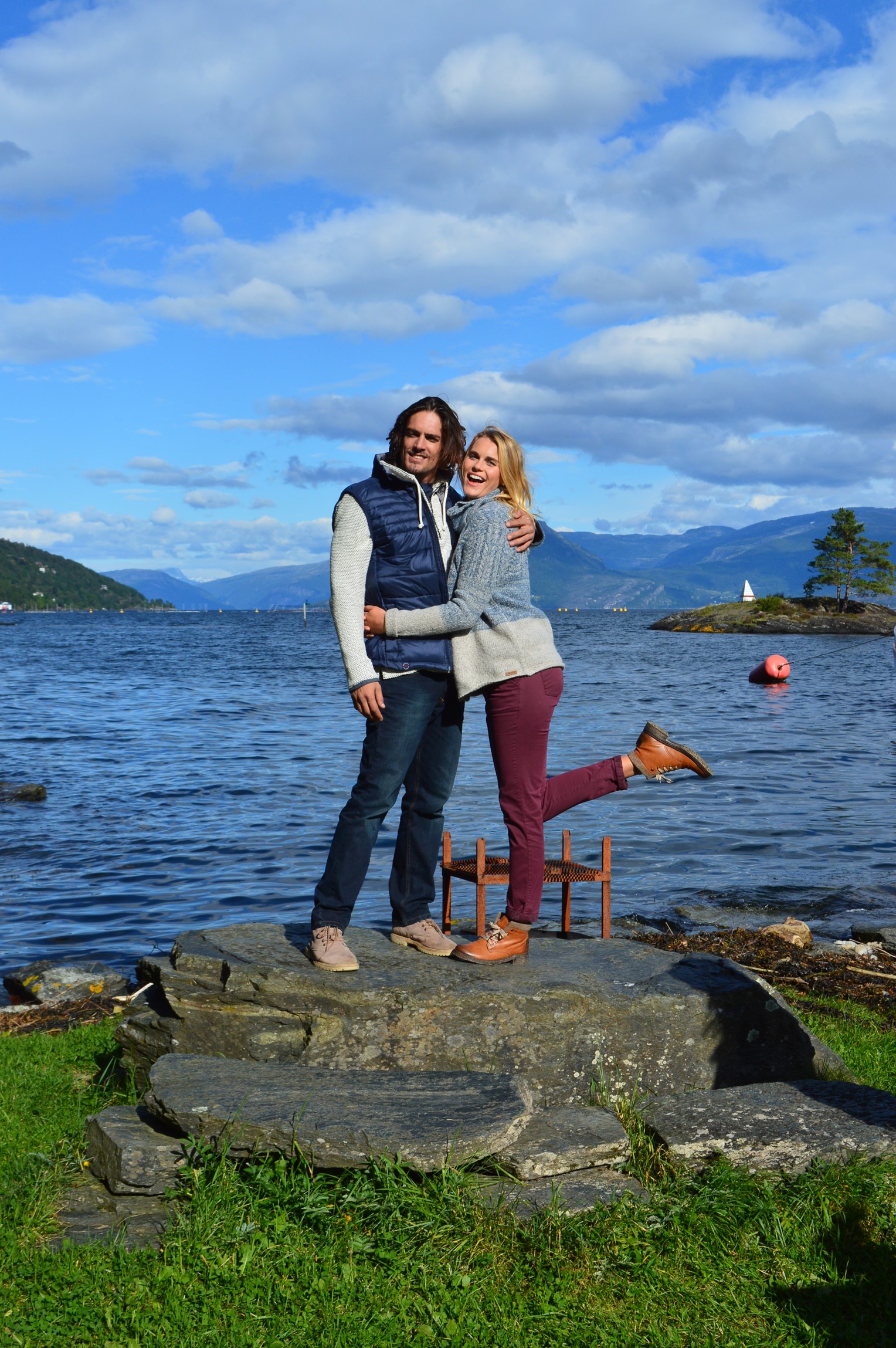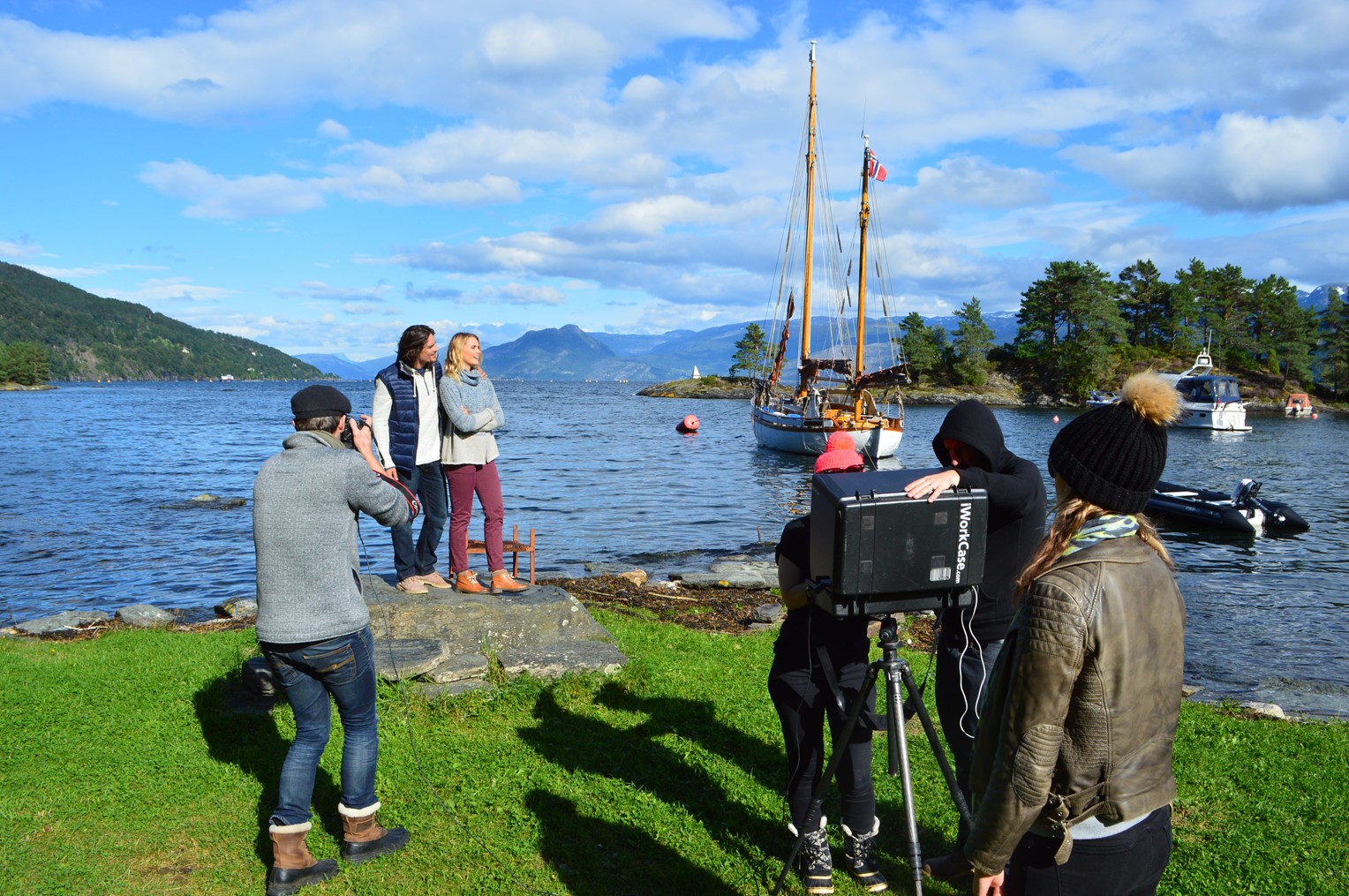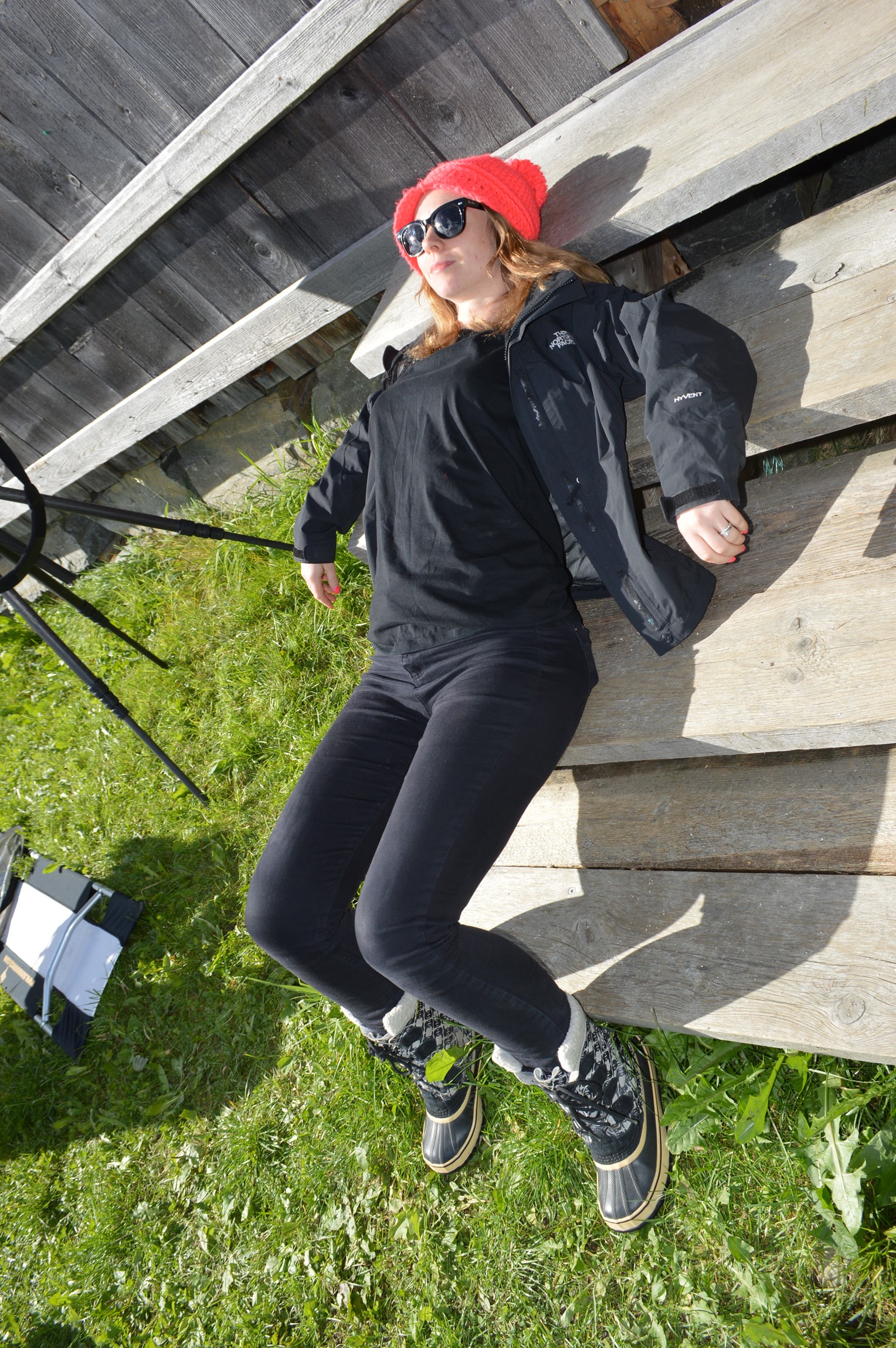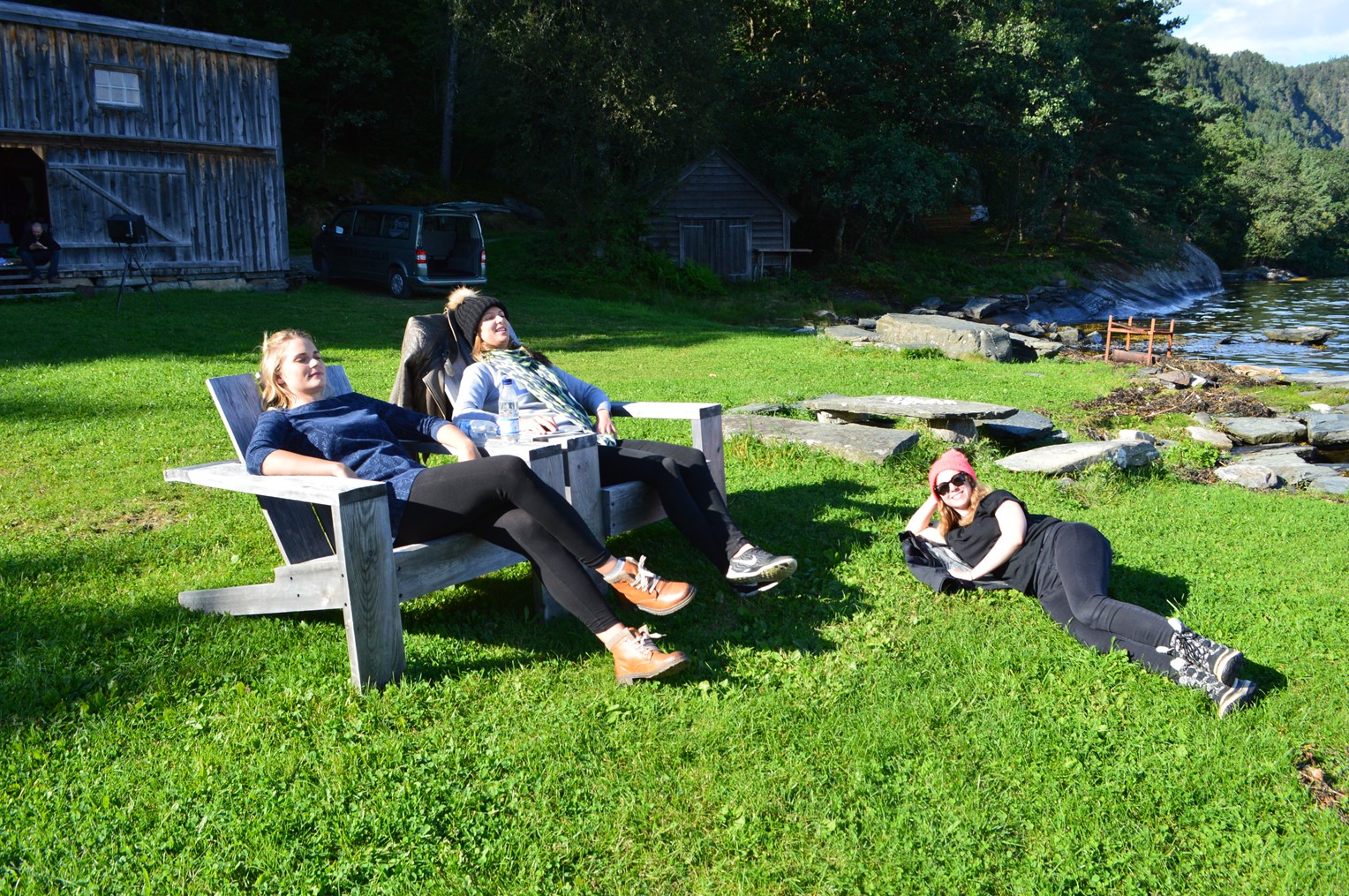 Working to get good photos in this amazing scenery is a dream, when every angle has this kind of back drop.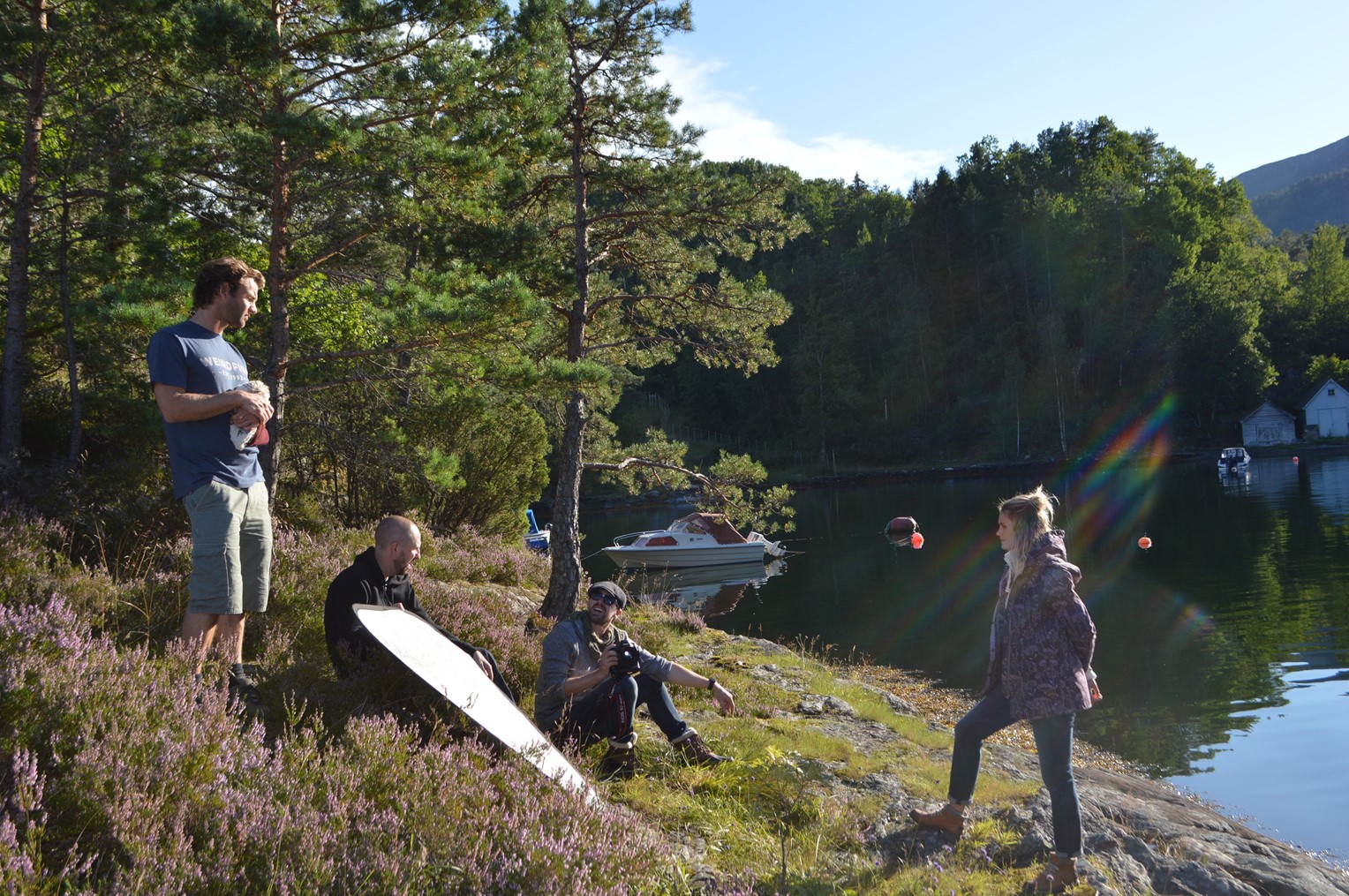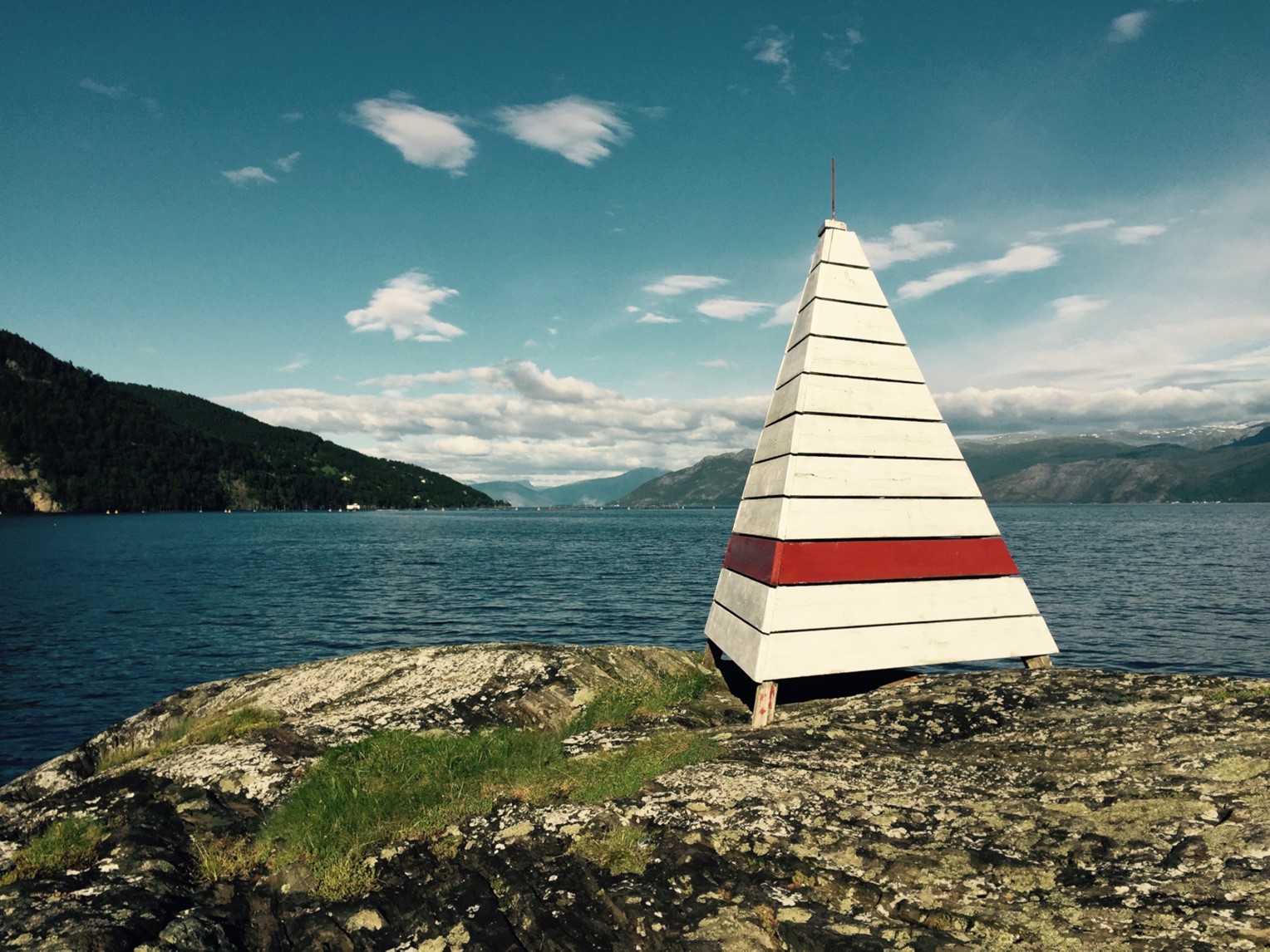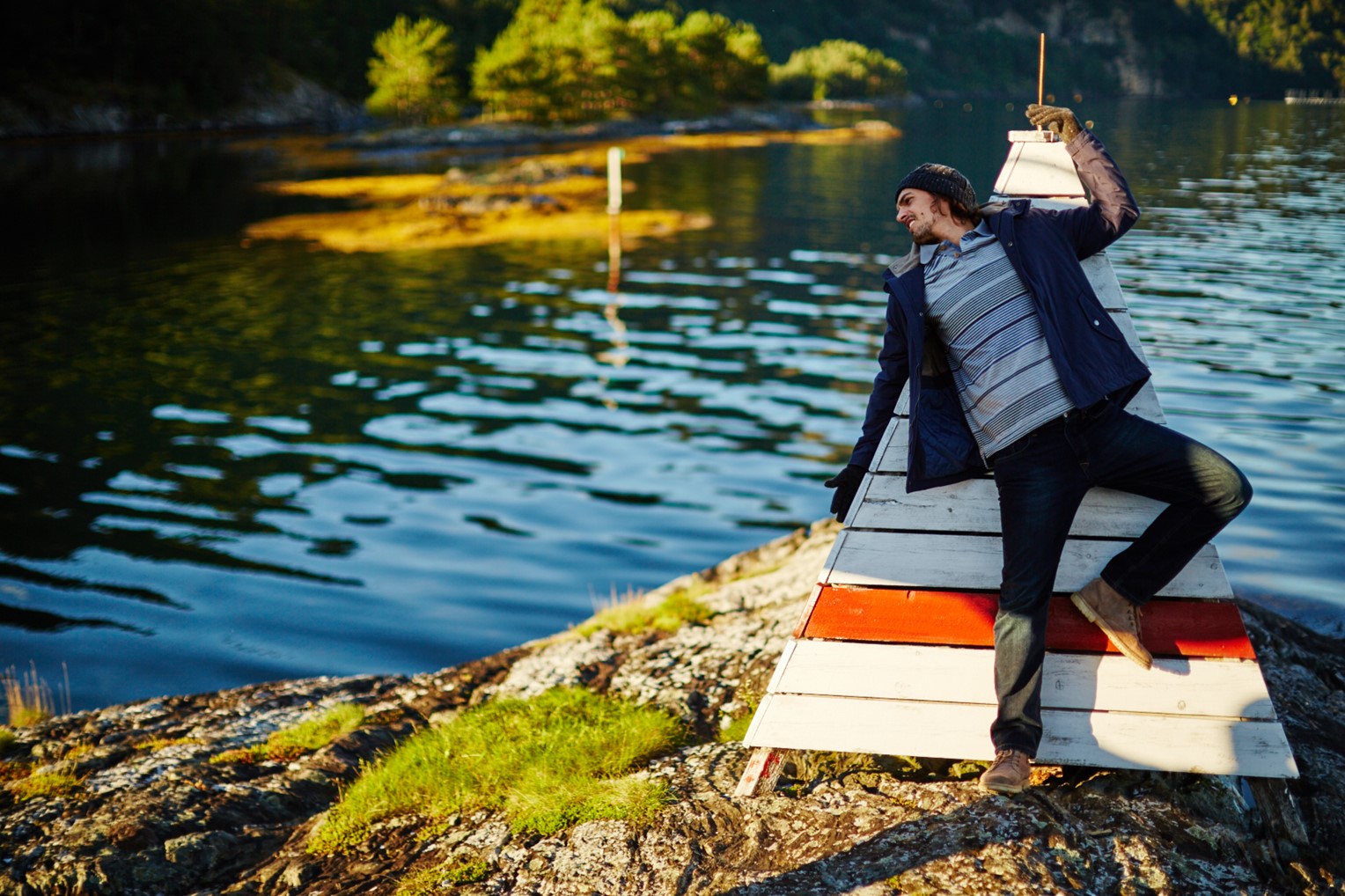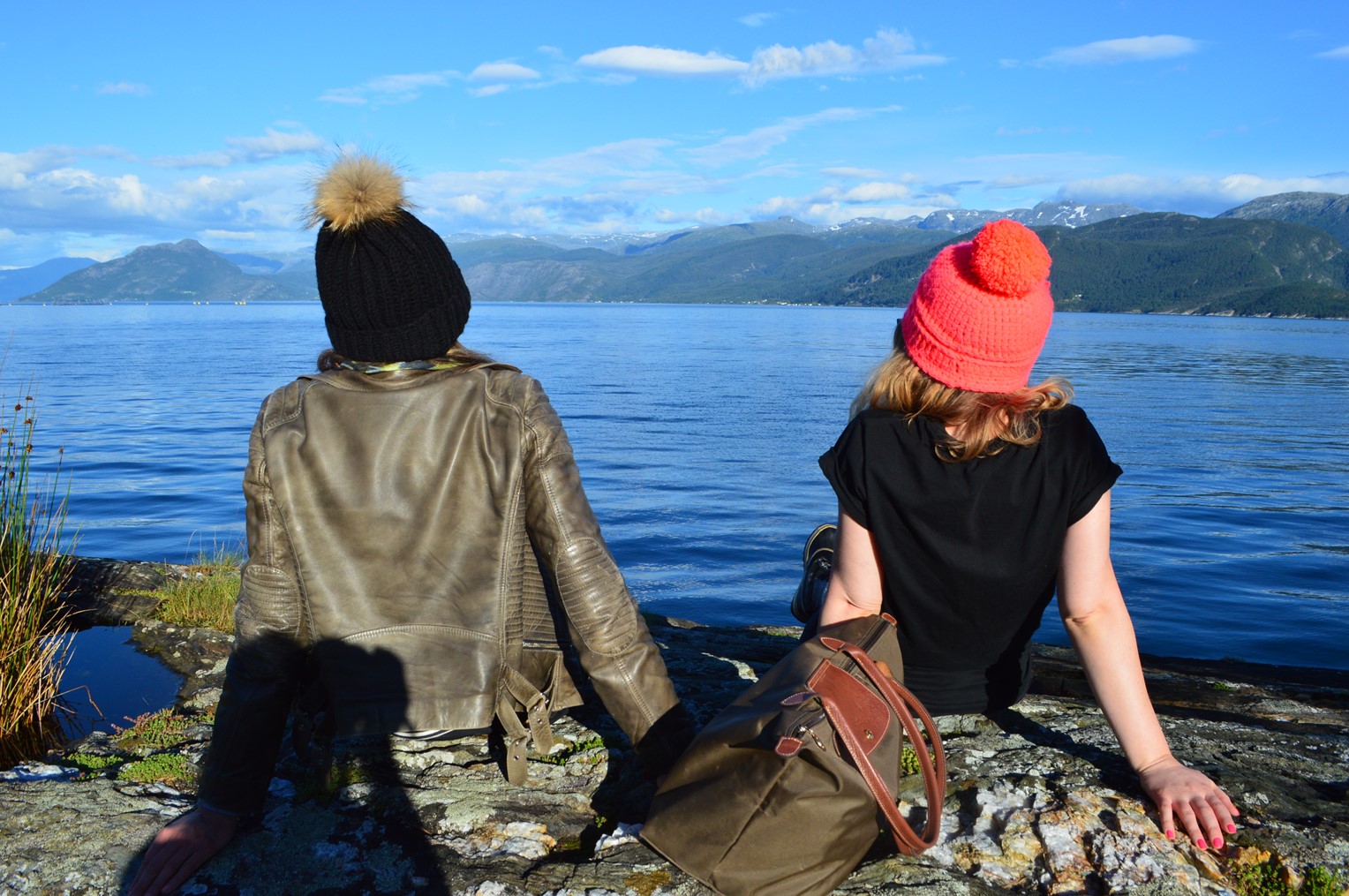 Rhys the photographer practicing his wildlife photography skills, can you spot him?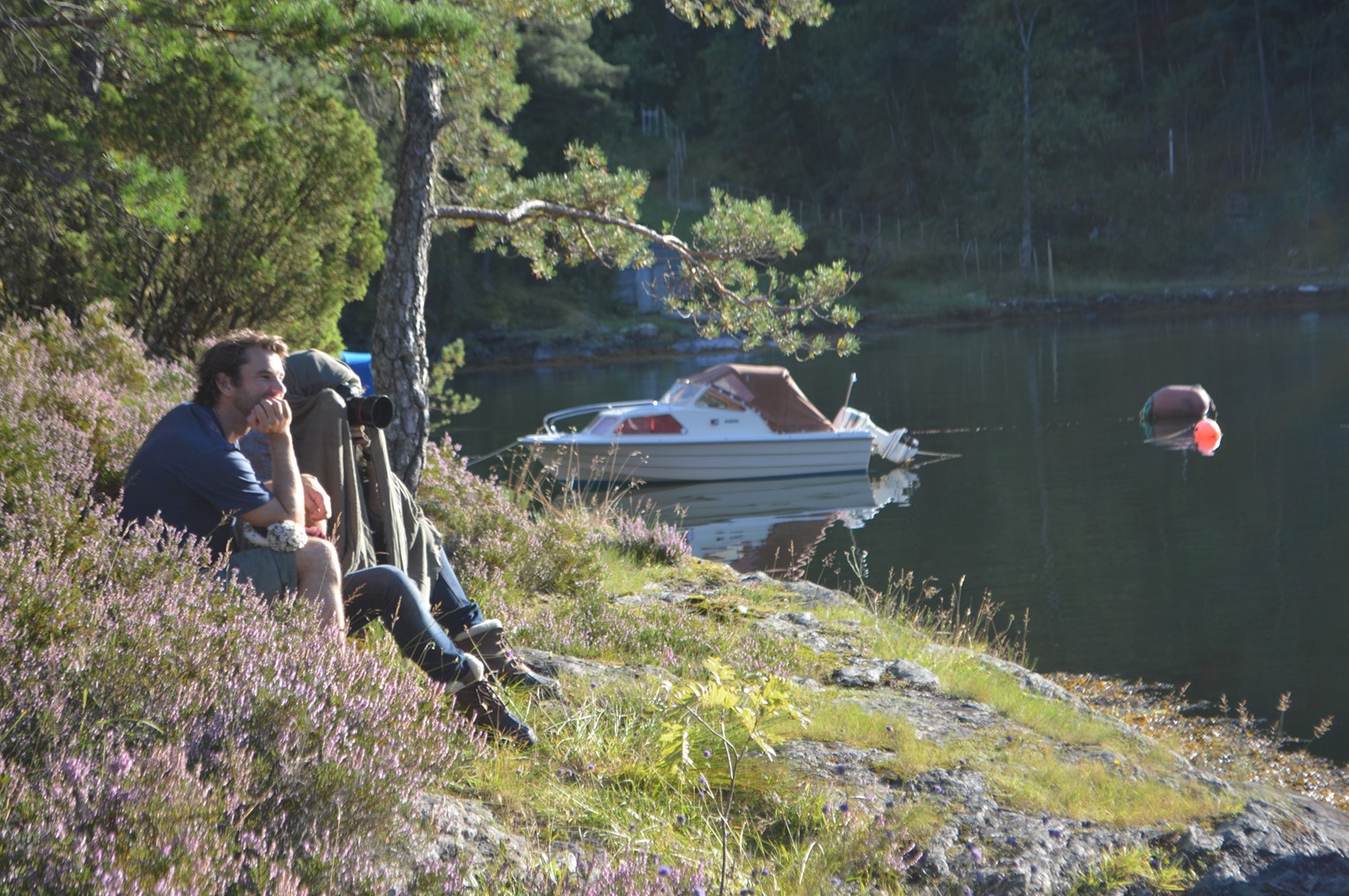 Julia is very accomplished at making anywhere her desk, but it is always easy to find her in the pink bobble hat.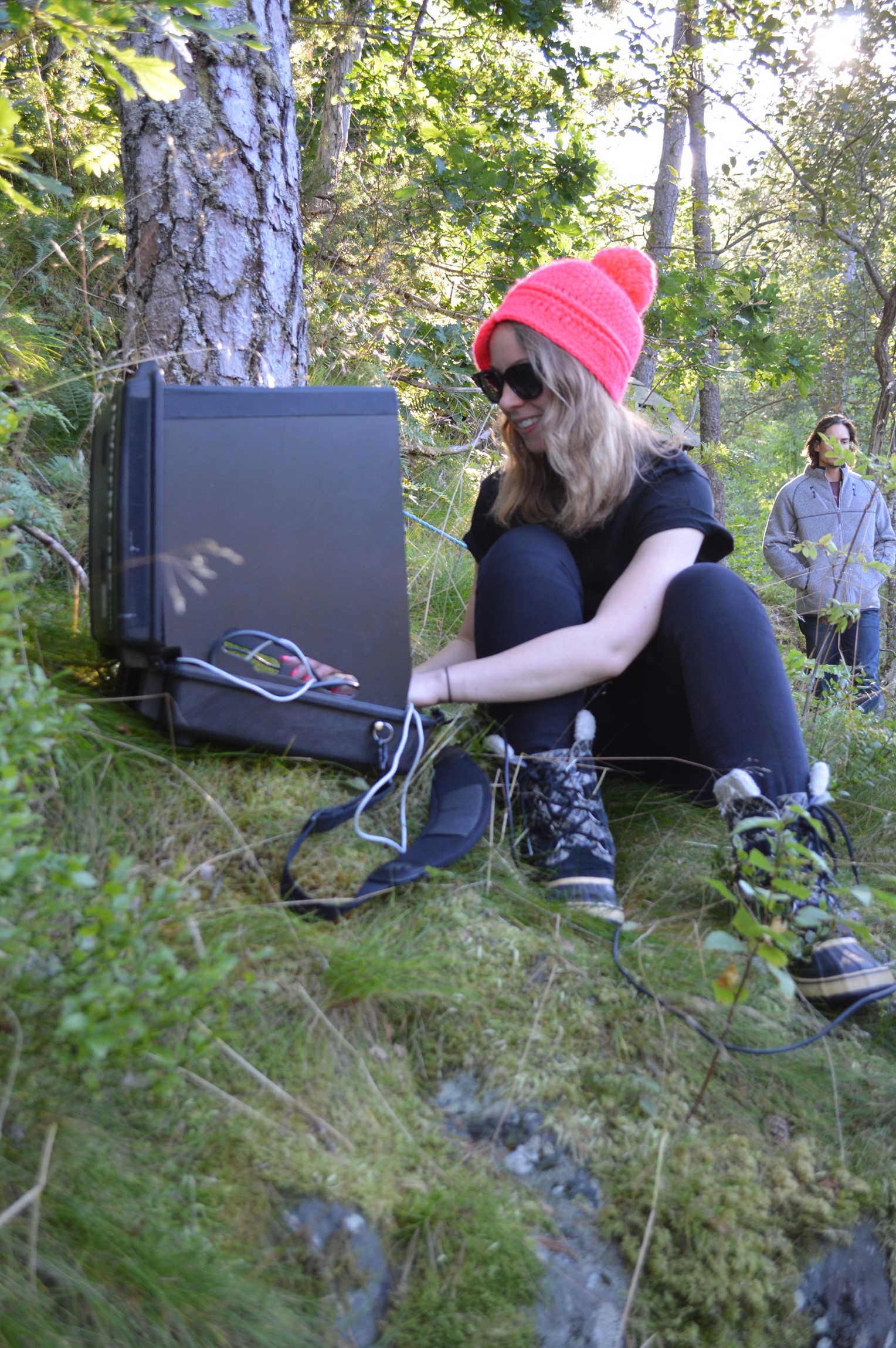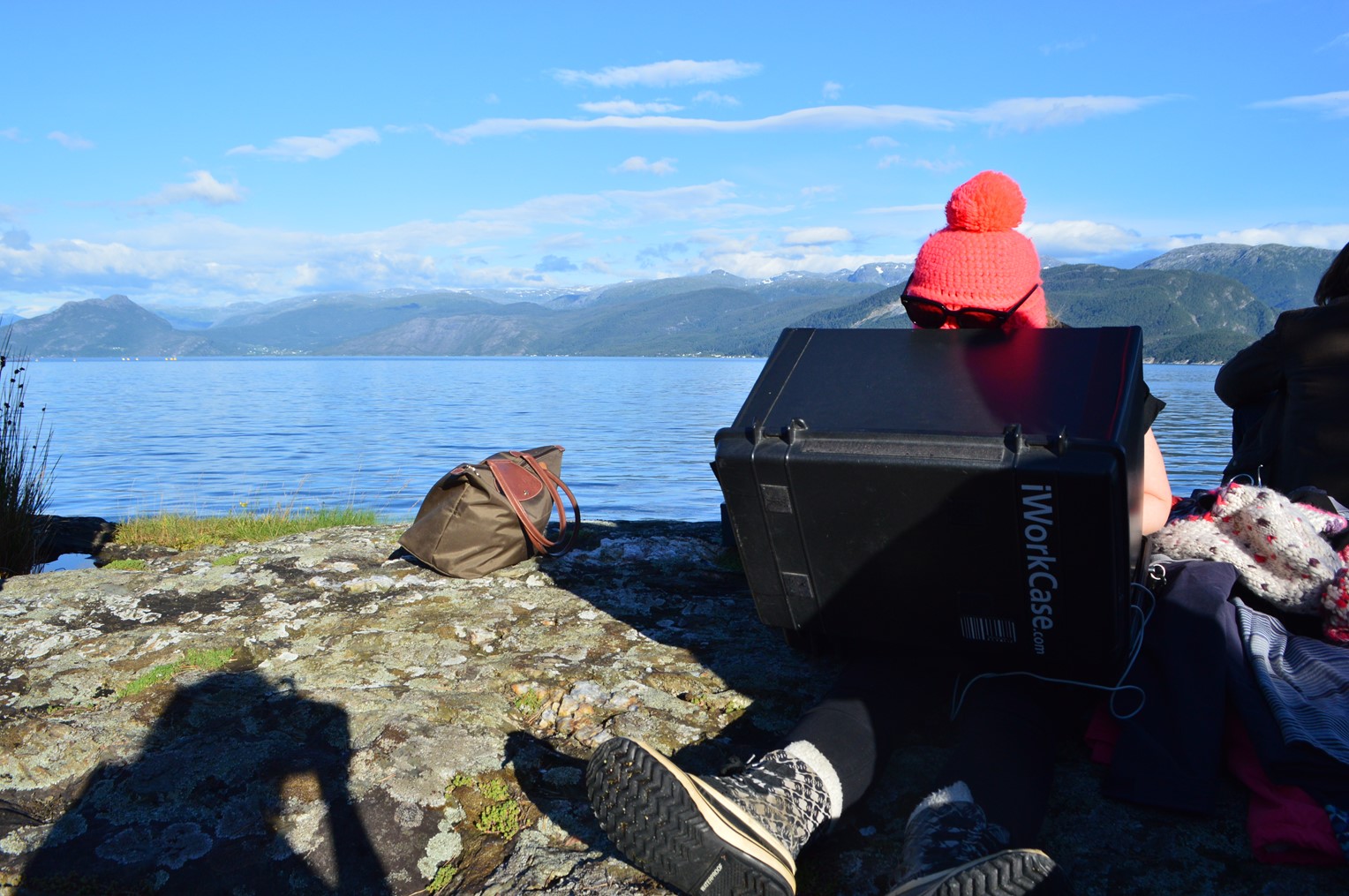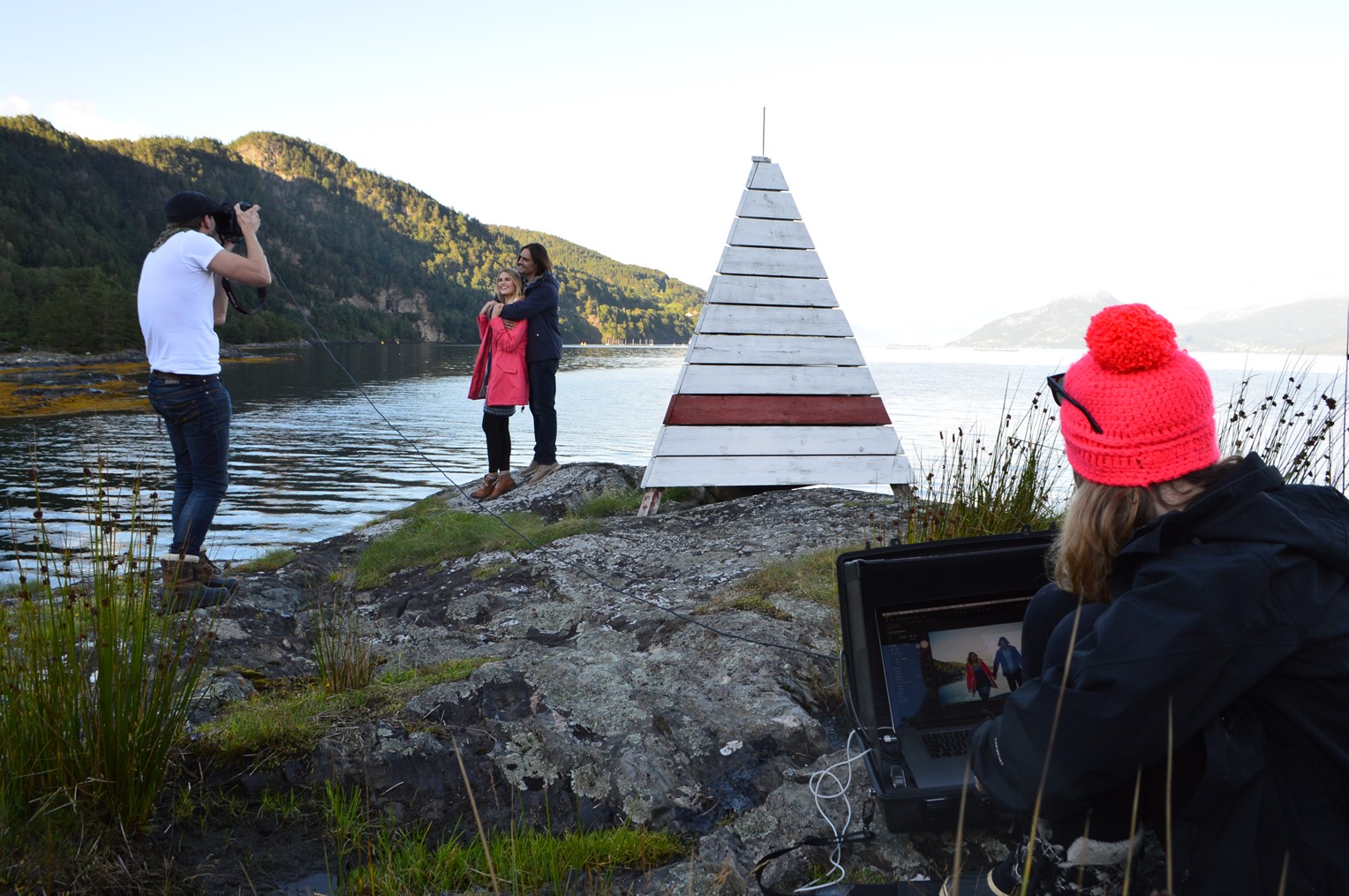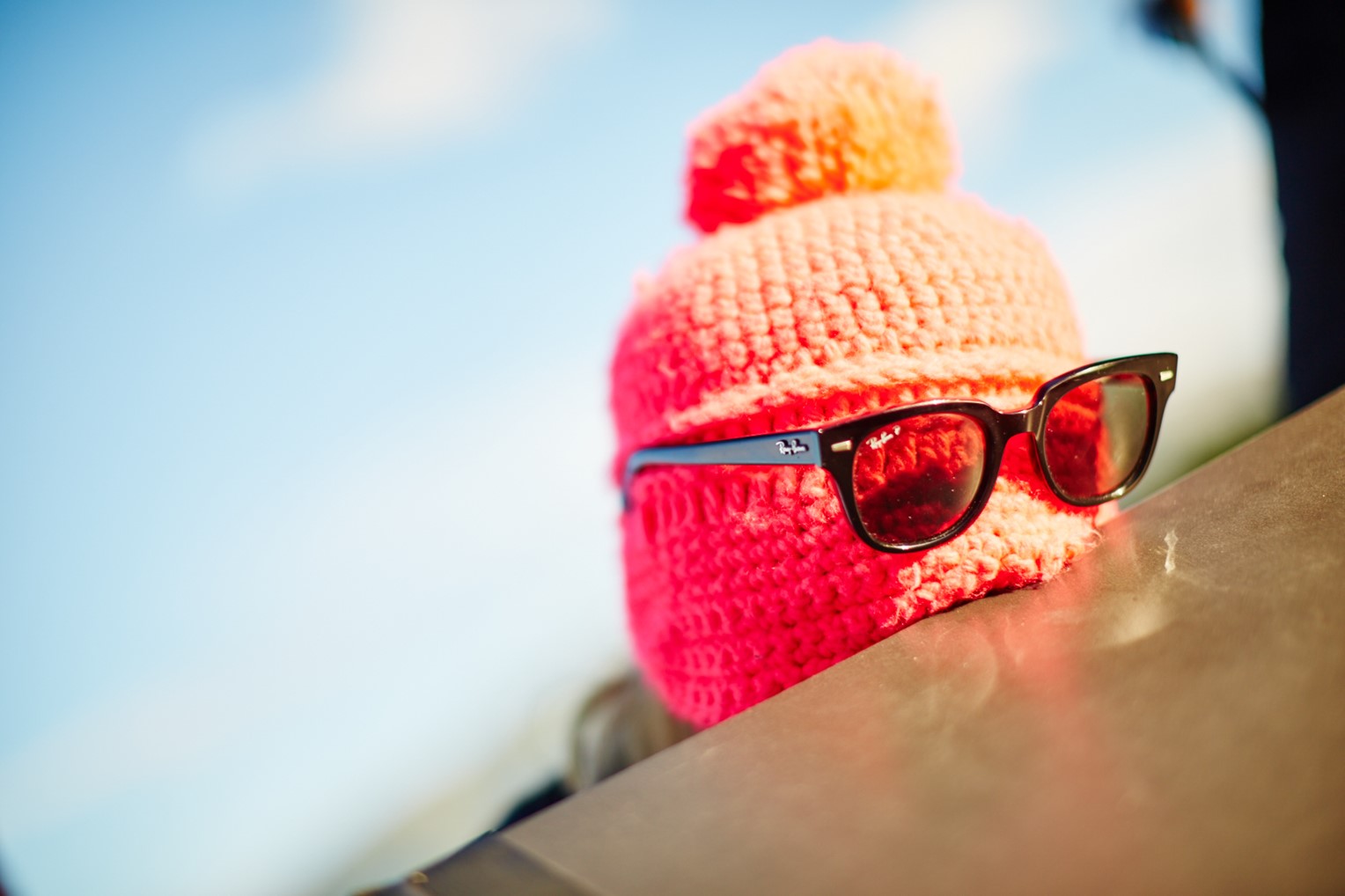 With the sun setting on the first day we were pleased everything had gone very well, thanks to the fantastic team.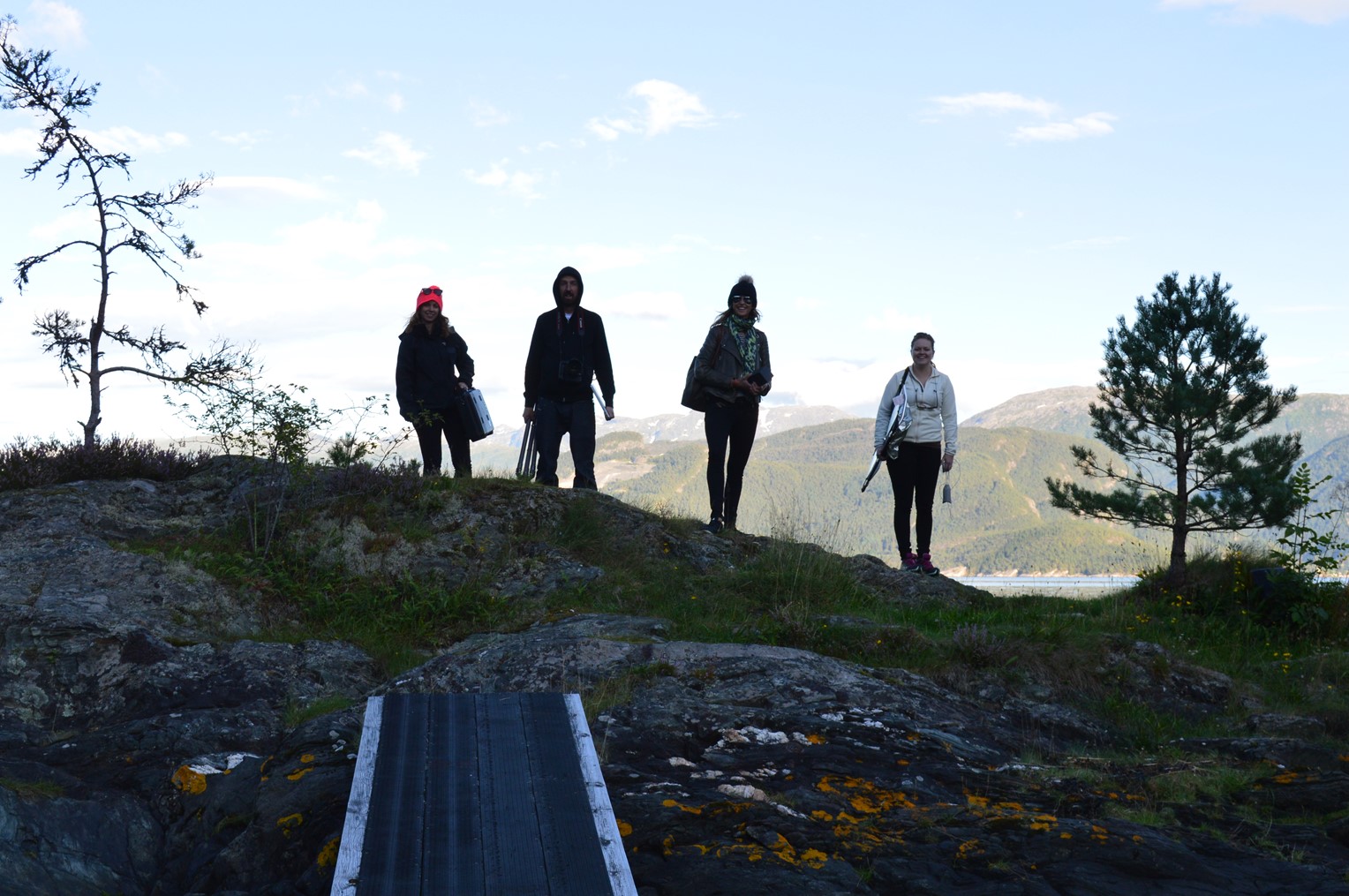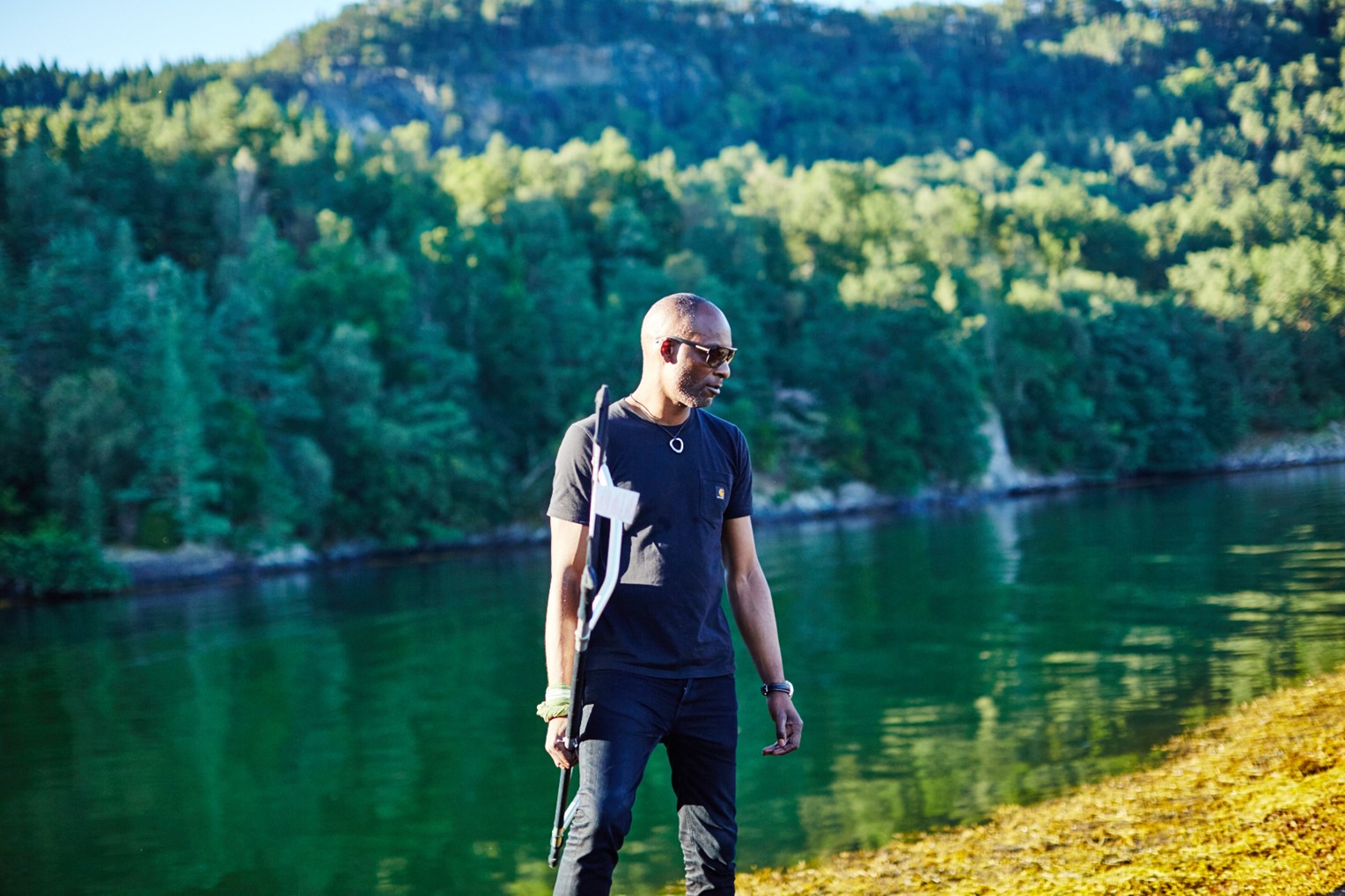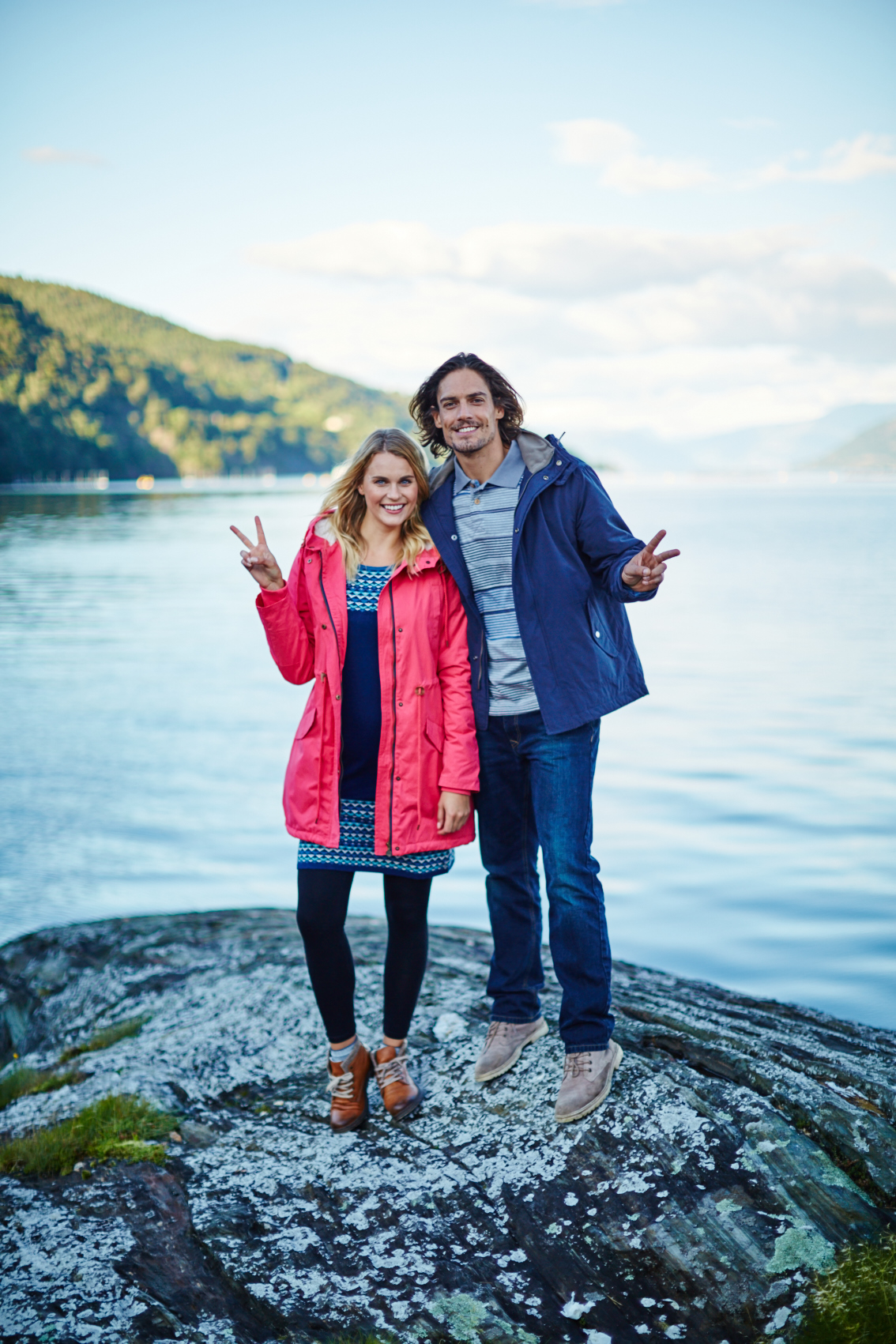 Dan even celebrated the end of day one with a dip in the rather chilly water.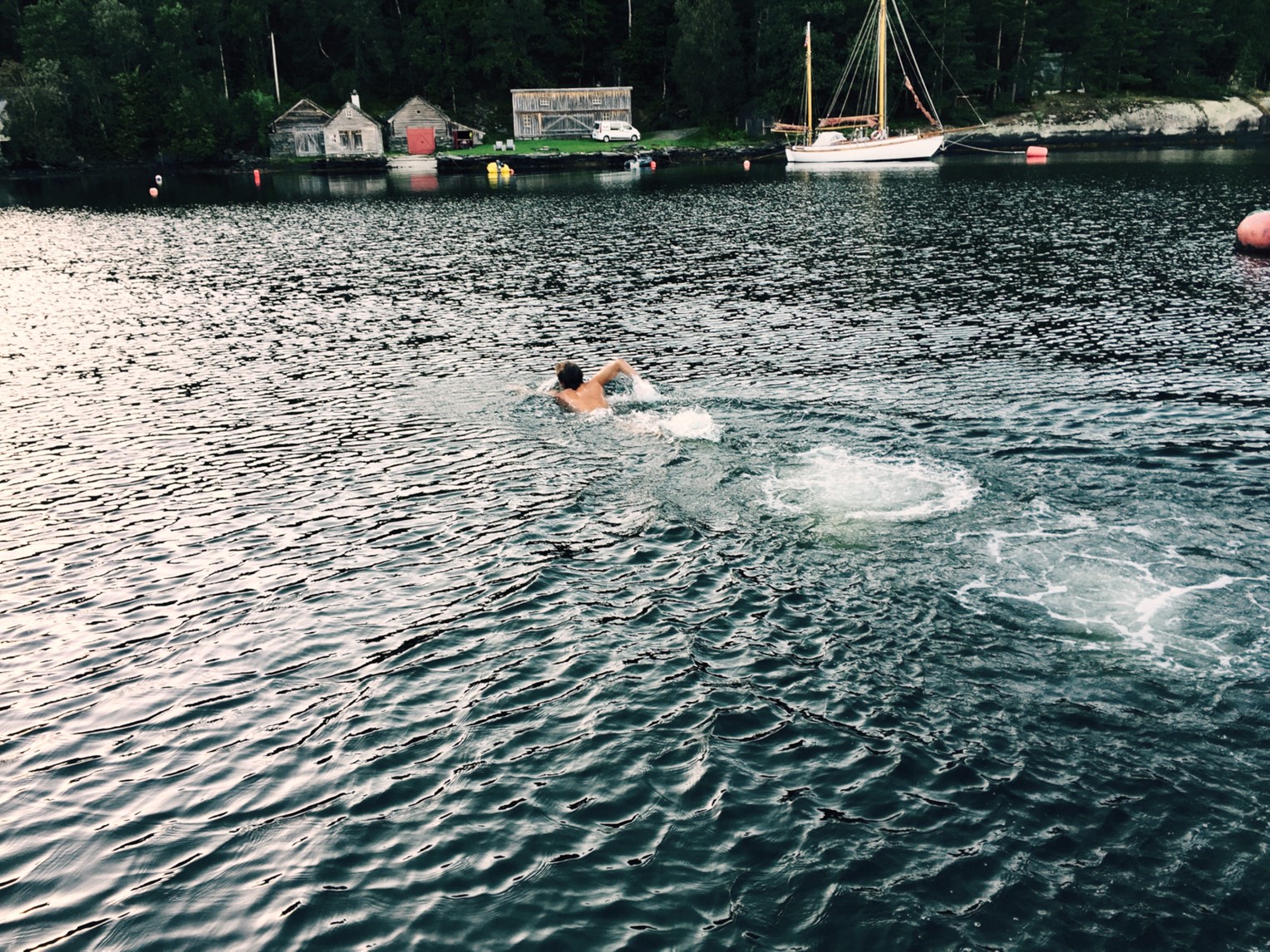 Day 2 we woke up to a beautiful view from our house across the fjord.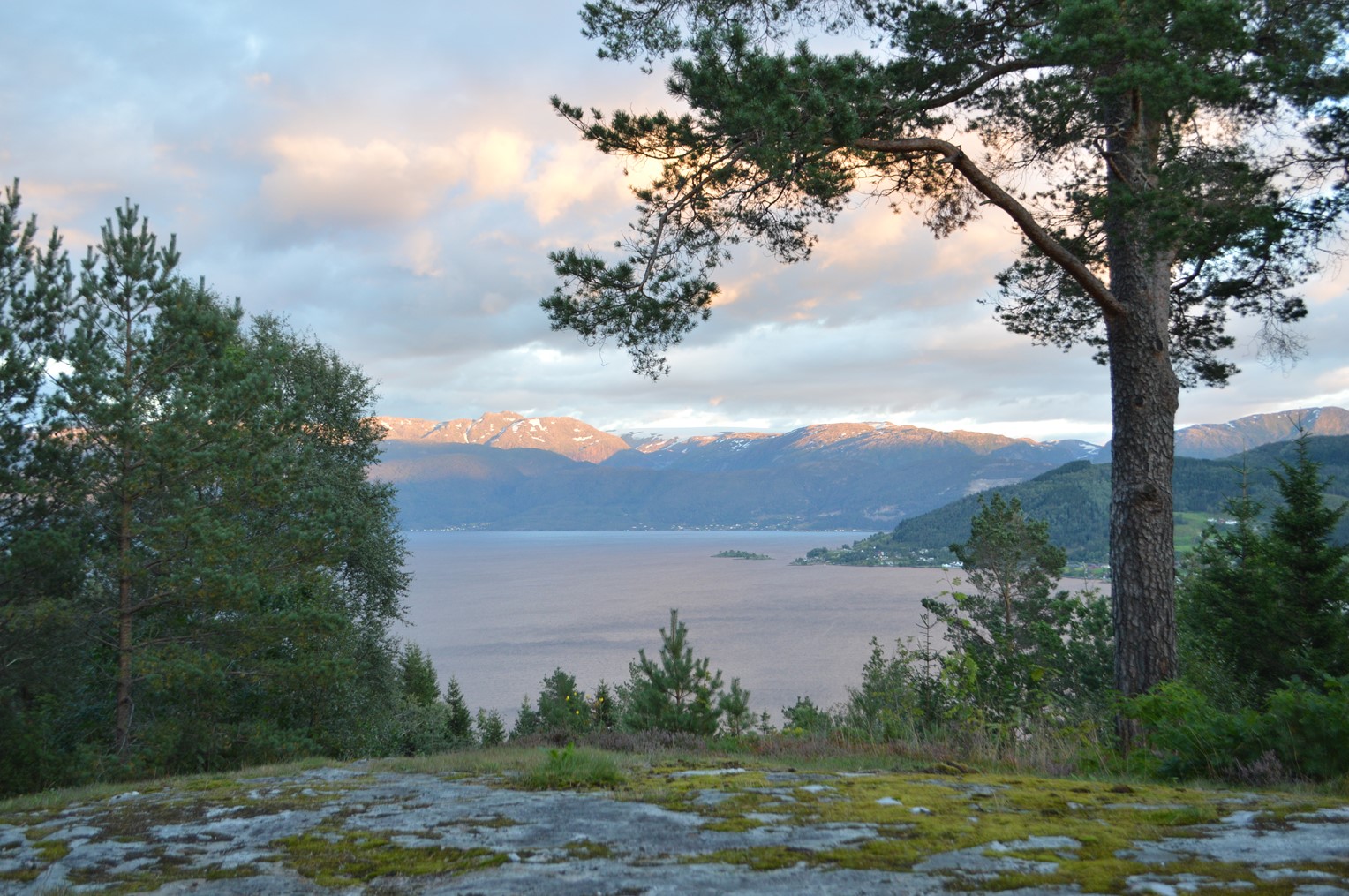 The light in Norway is so clear with a bluish quality. It is a wonderful place to visit, with some of the kindest people we have ever encountered.
Our first stop was another amazing pier with mountain backdrop on the other side of the fjord.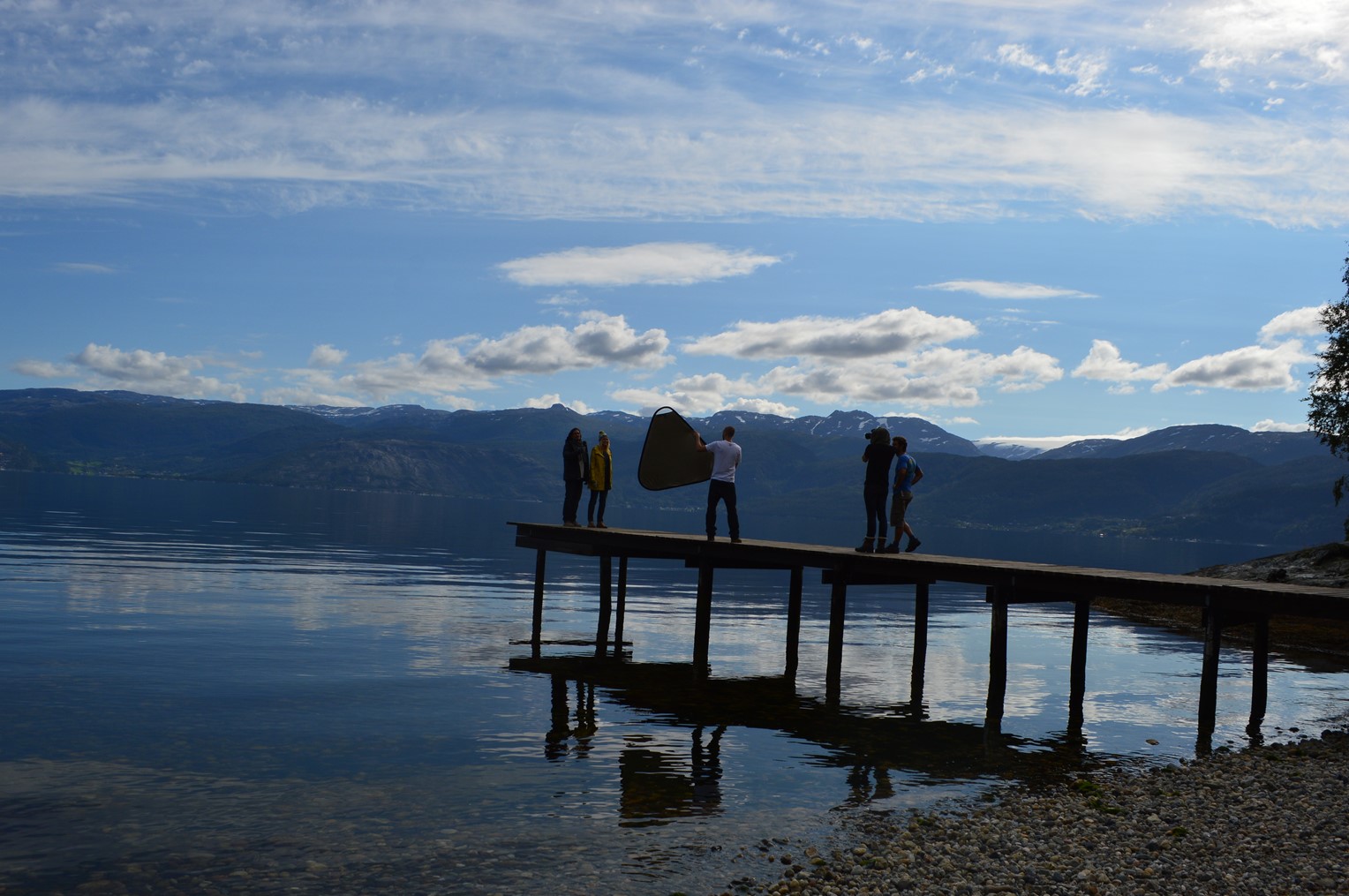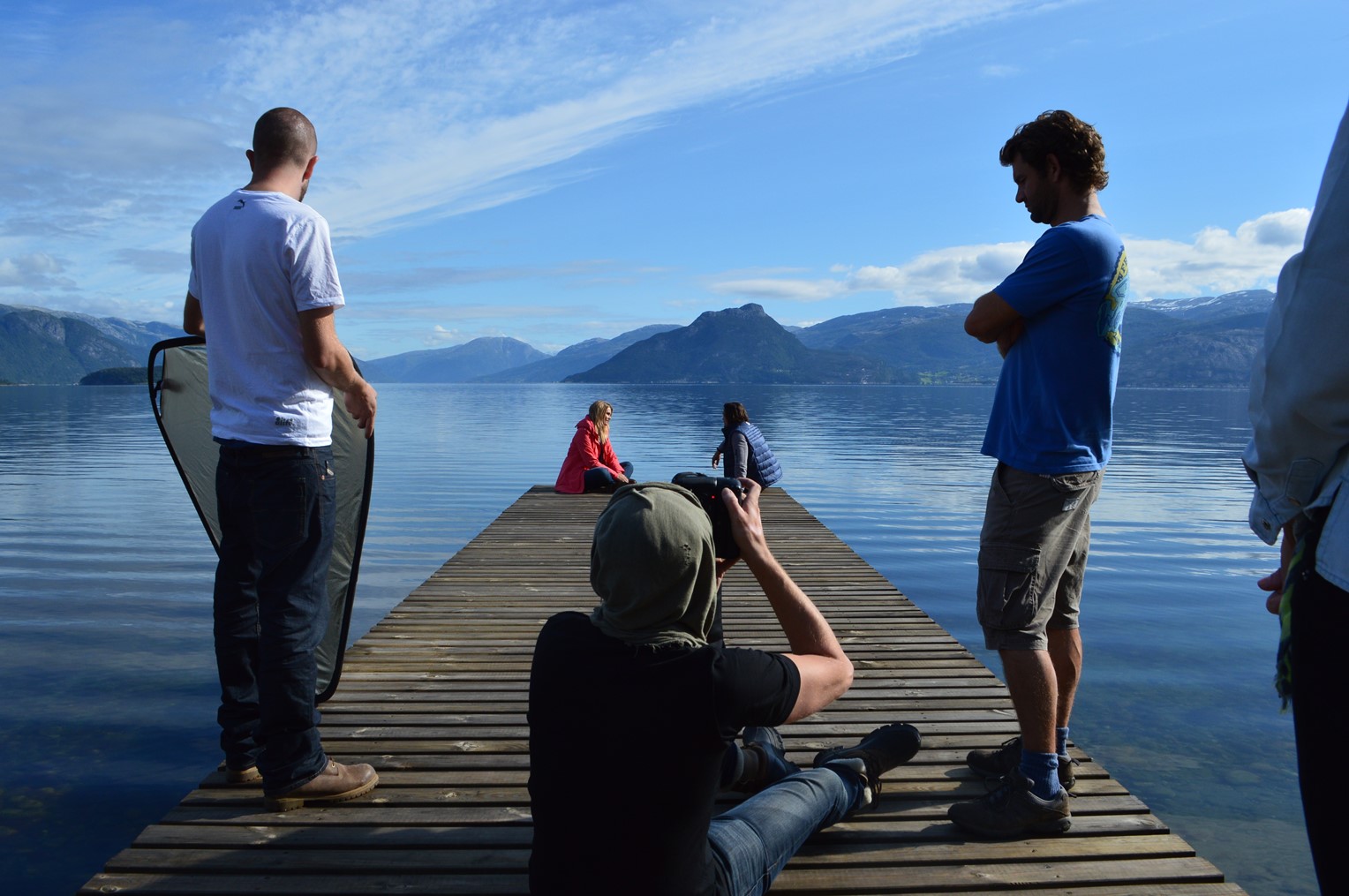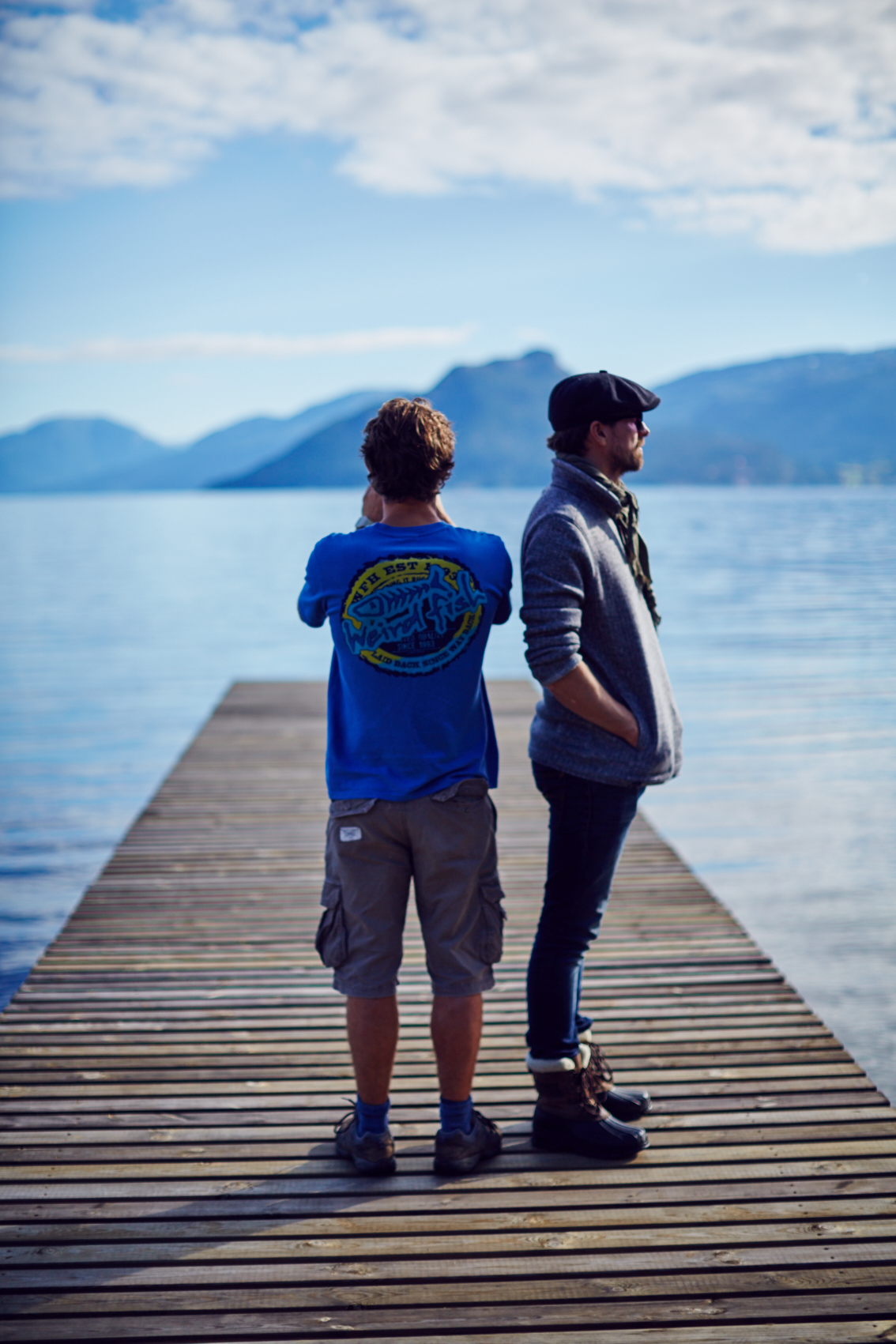 But everything stopped momentarily when one of our team was struck down. Dan had discovered a new friend in the form of a tick that had burrowed itself into his side.
The culprit was removed and we carried on with the day.
Feel free to suggest some captions for this photo!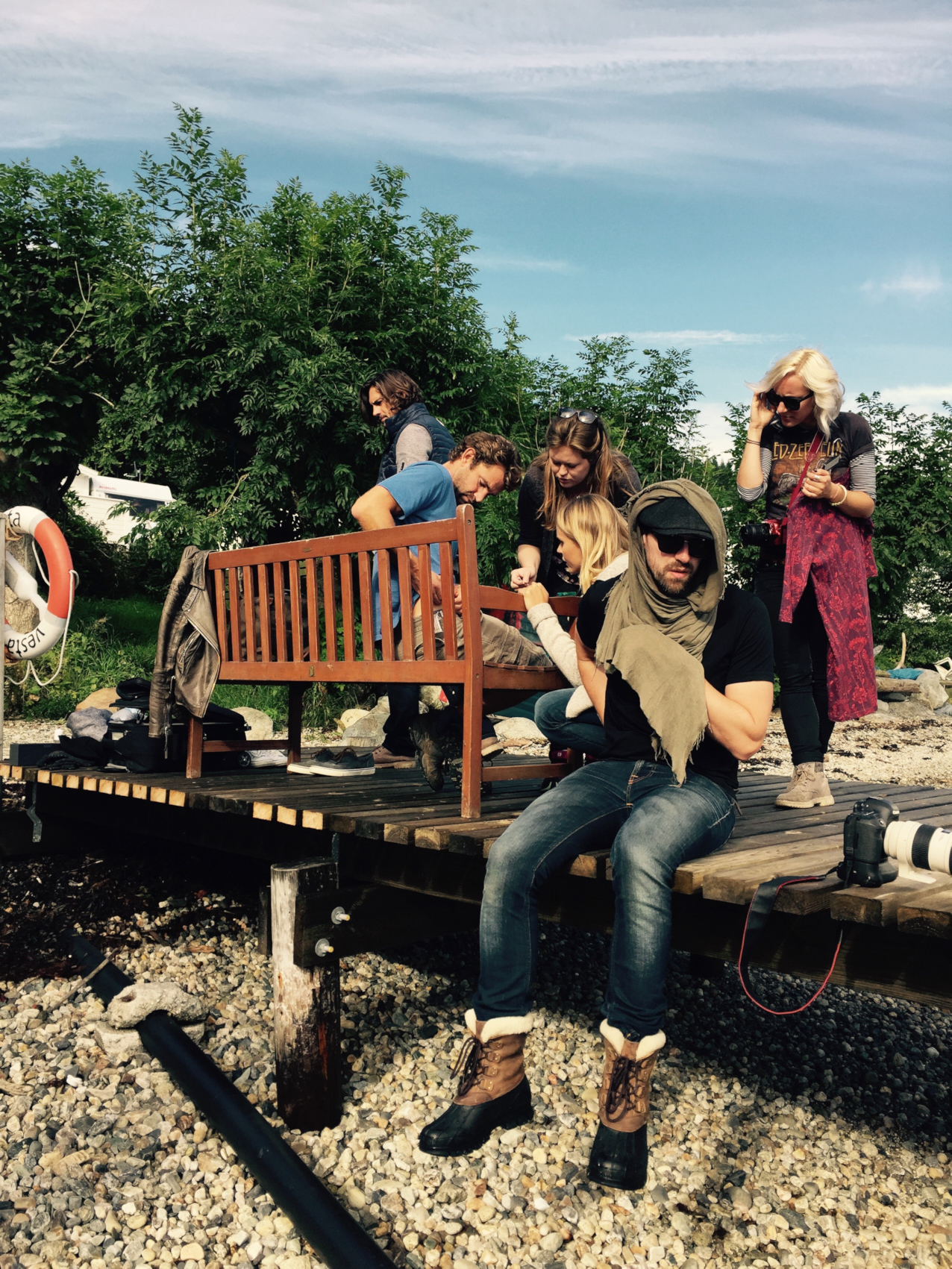 After the tick drama we headed off towards an amazing waterfall, which took a little longer than expected when we were stopped in the road by some cows.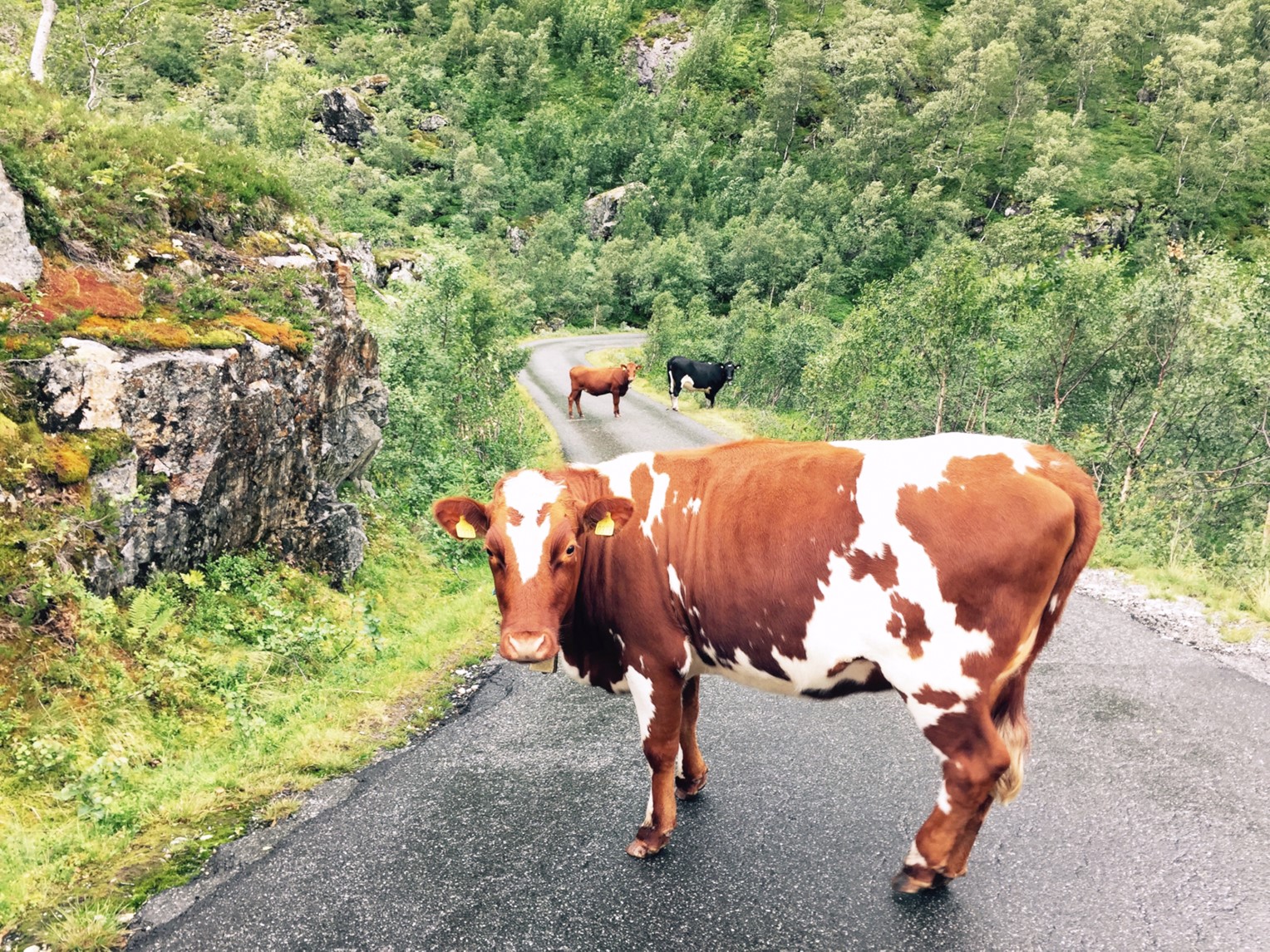 After the car journey it is always a good idea to have a good stretch.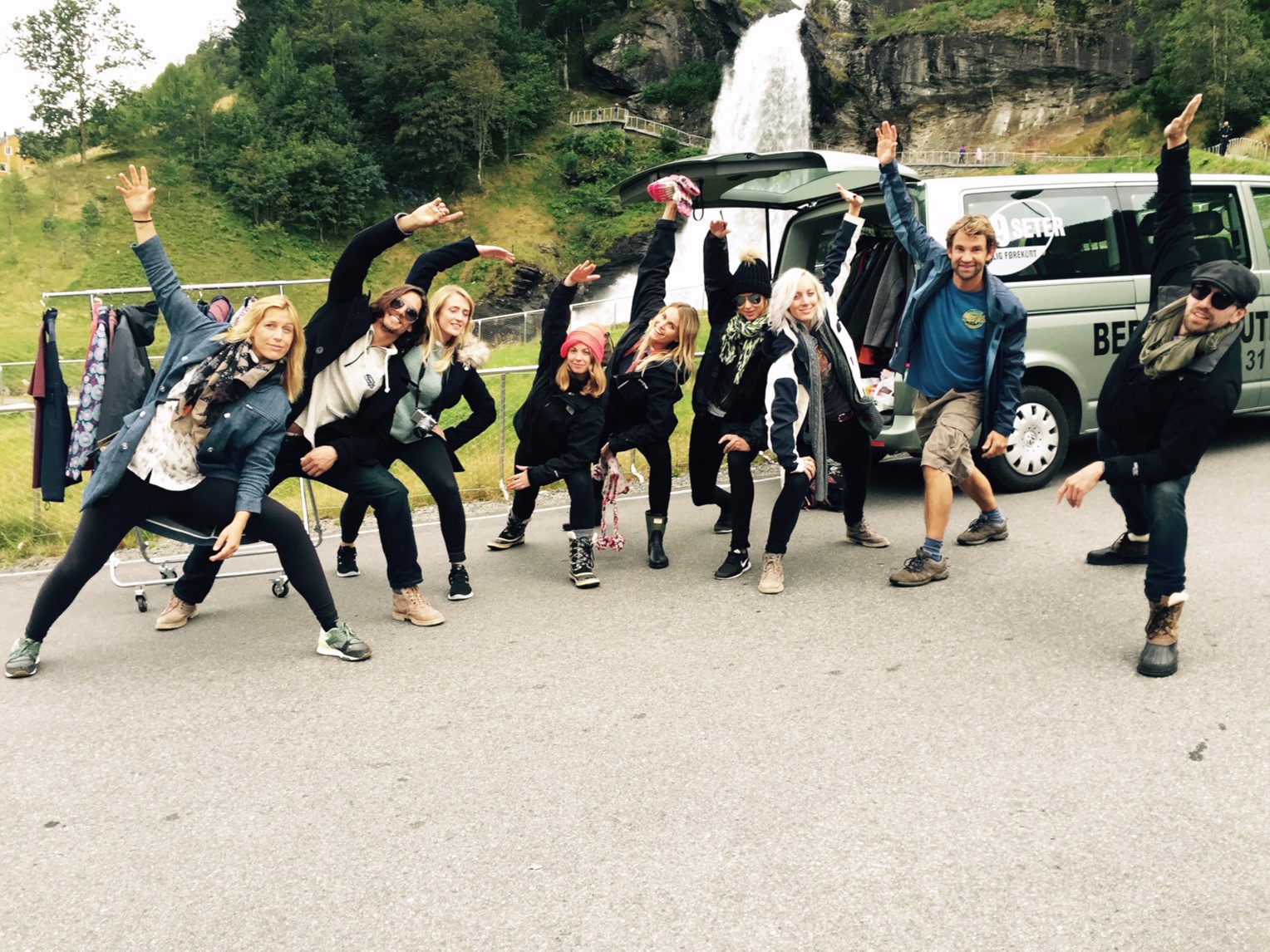 The very useful Weird Fish umbrellas are always a must on these excursions.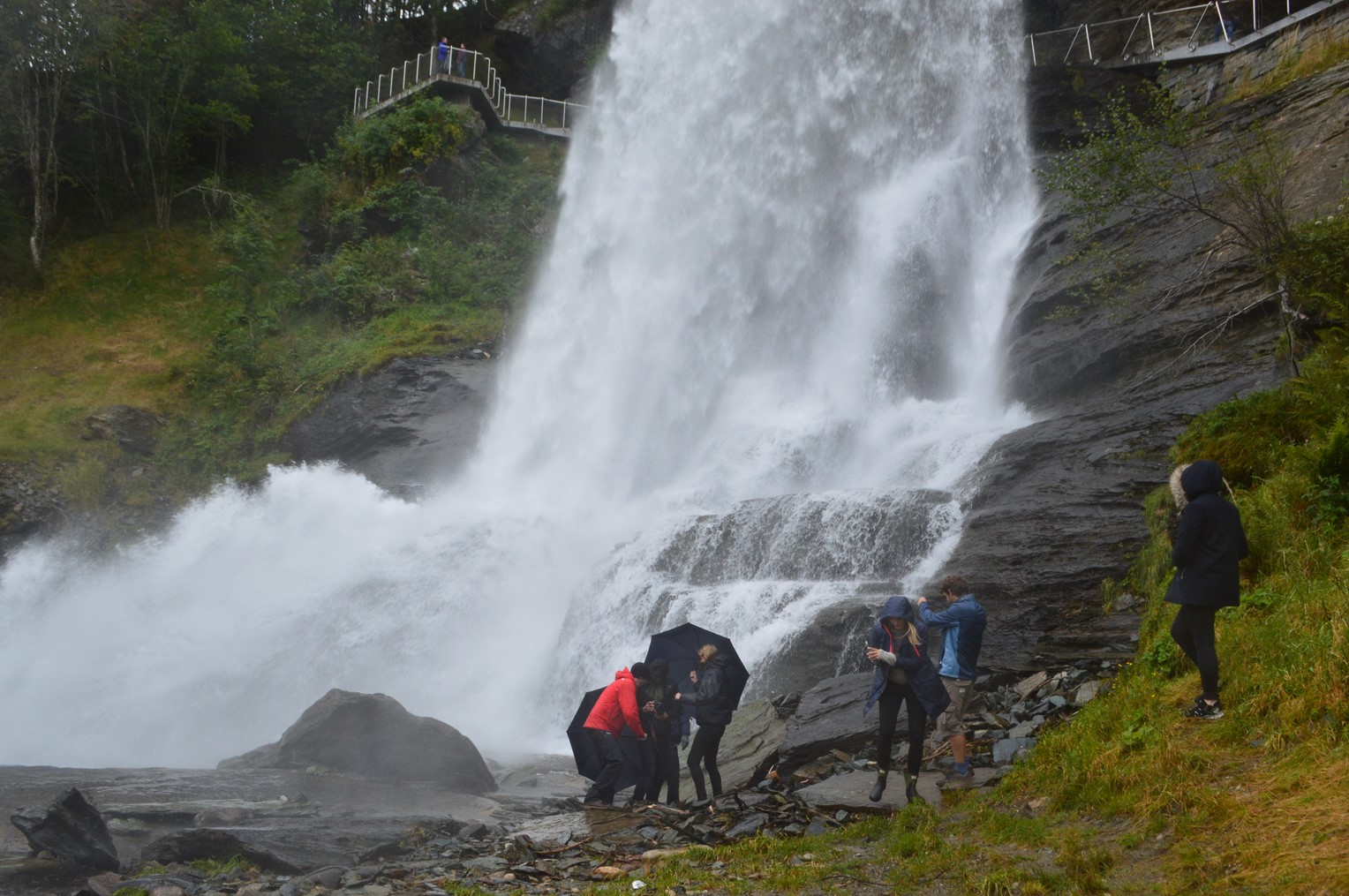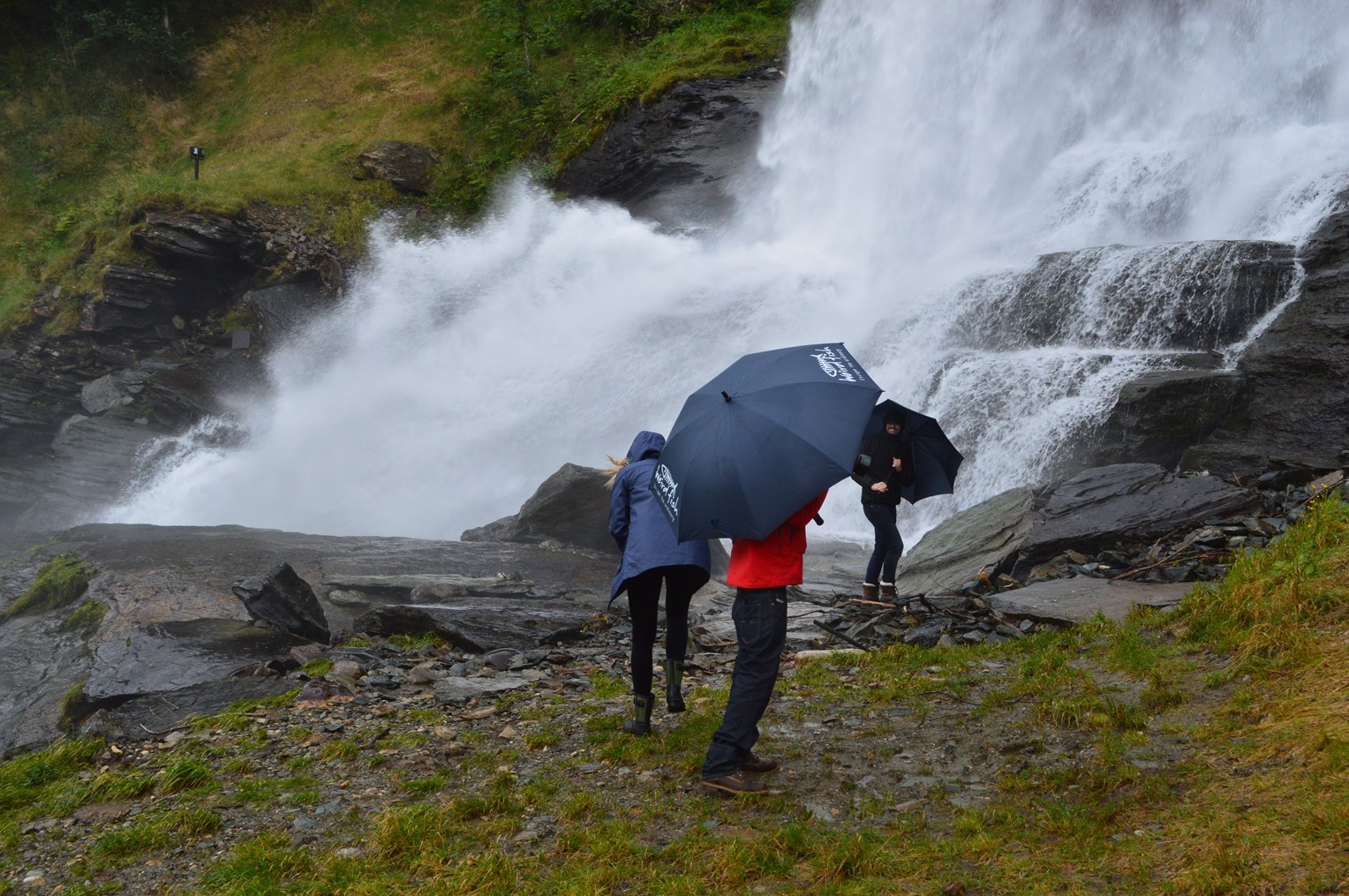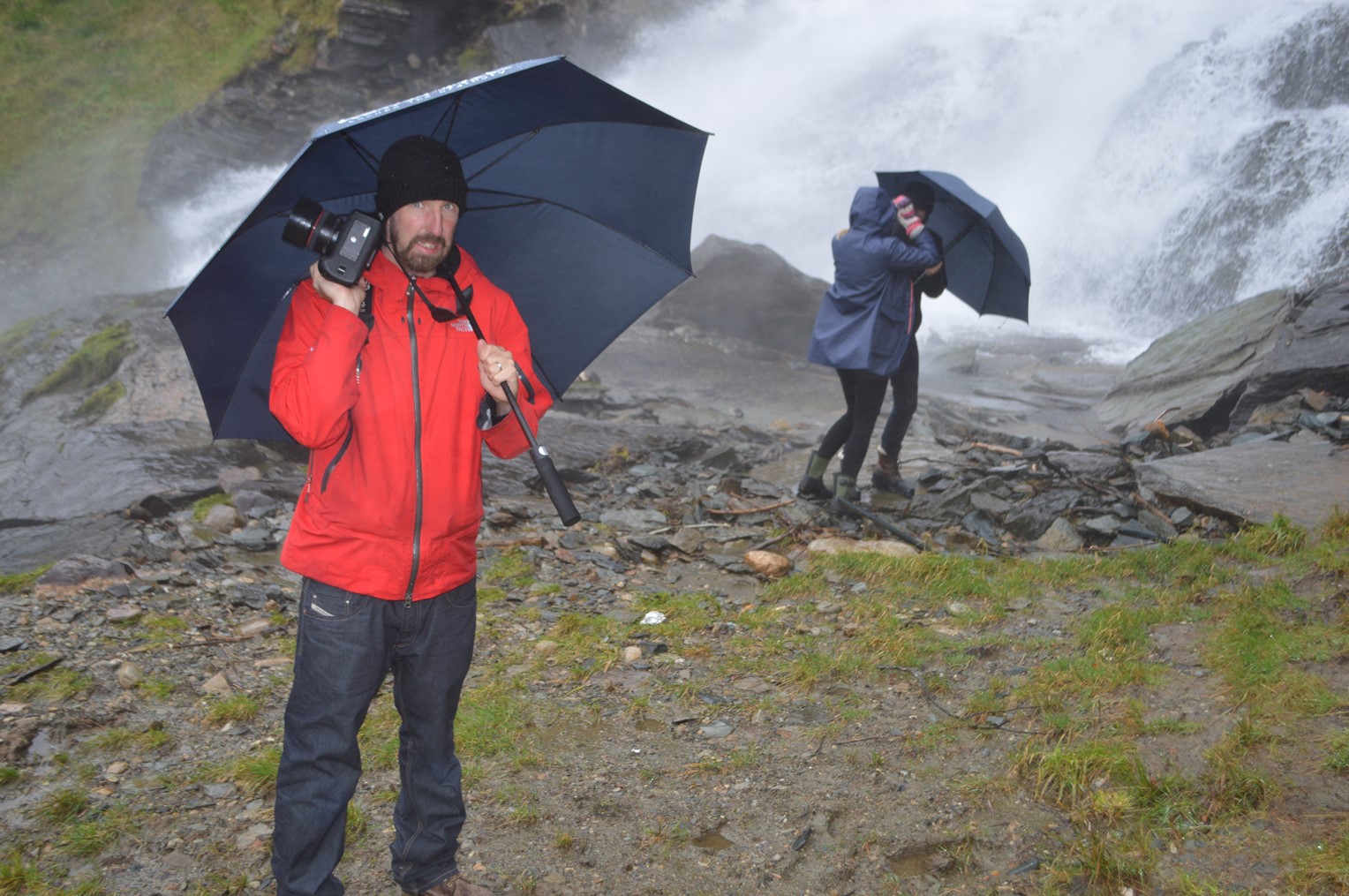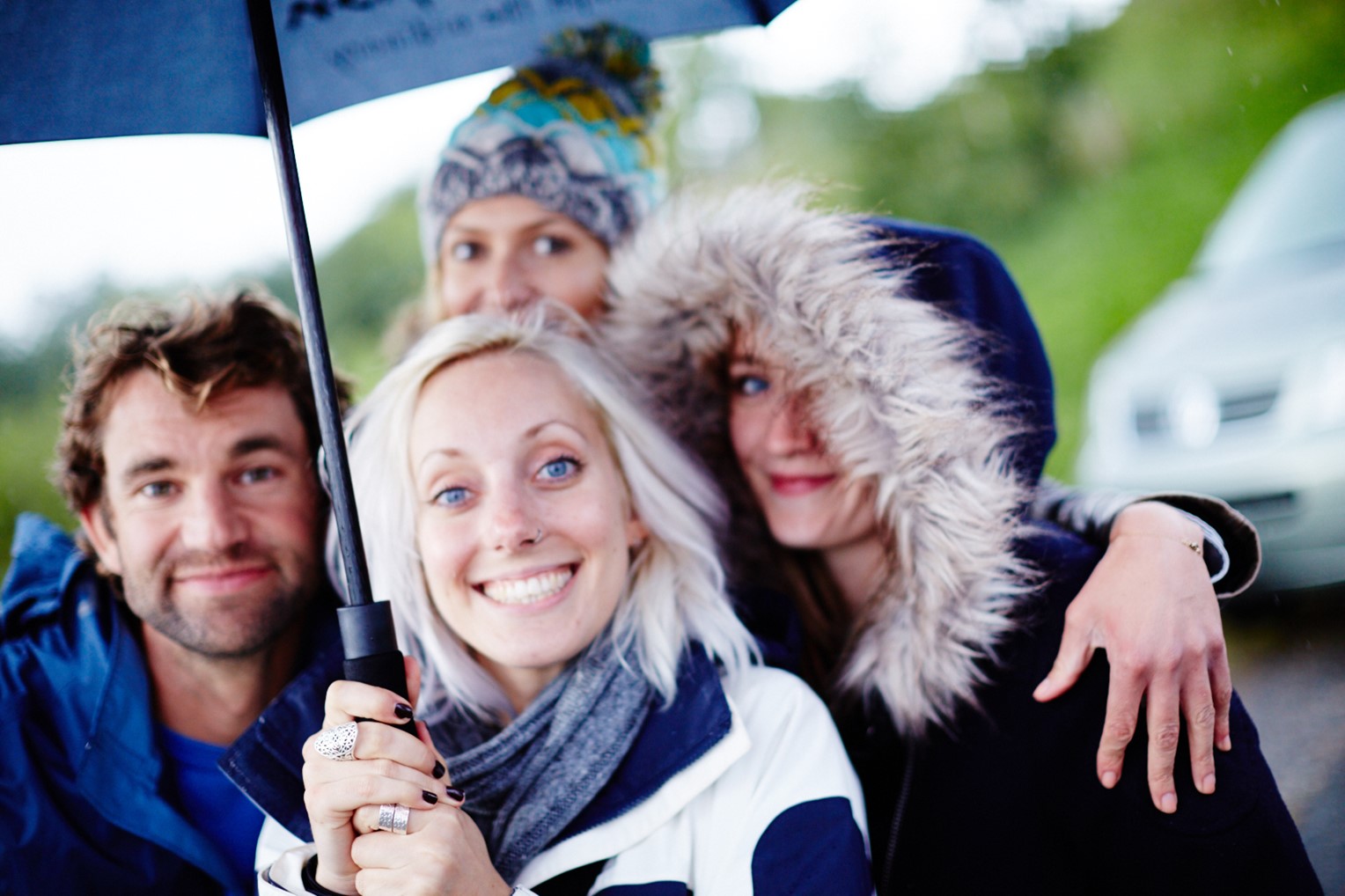 Being our winter shoot we went on a hunt for snow and where not disappointed when we took a drive up to a glacier.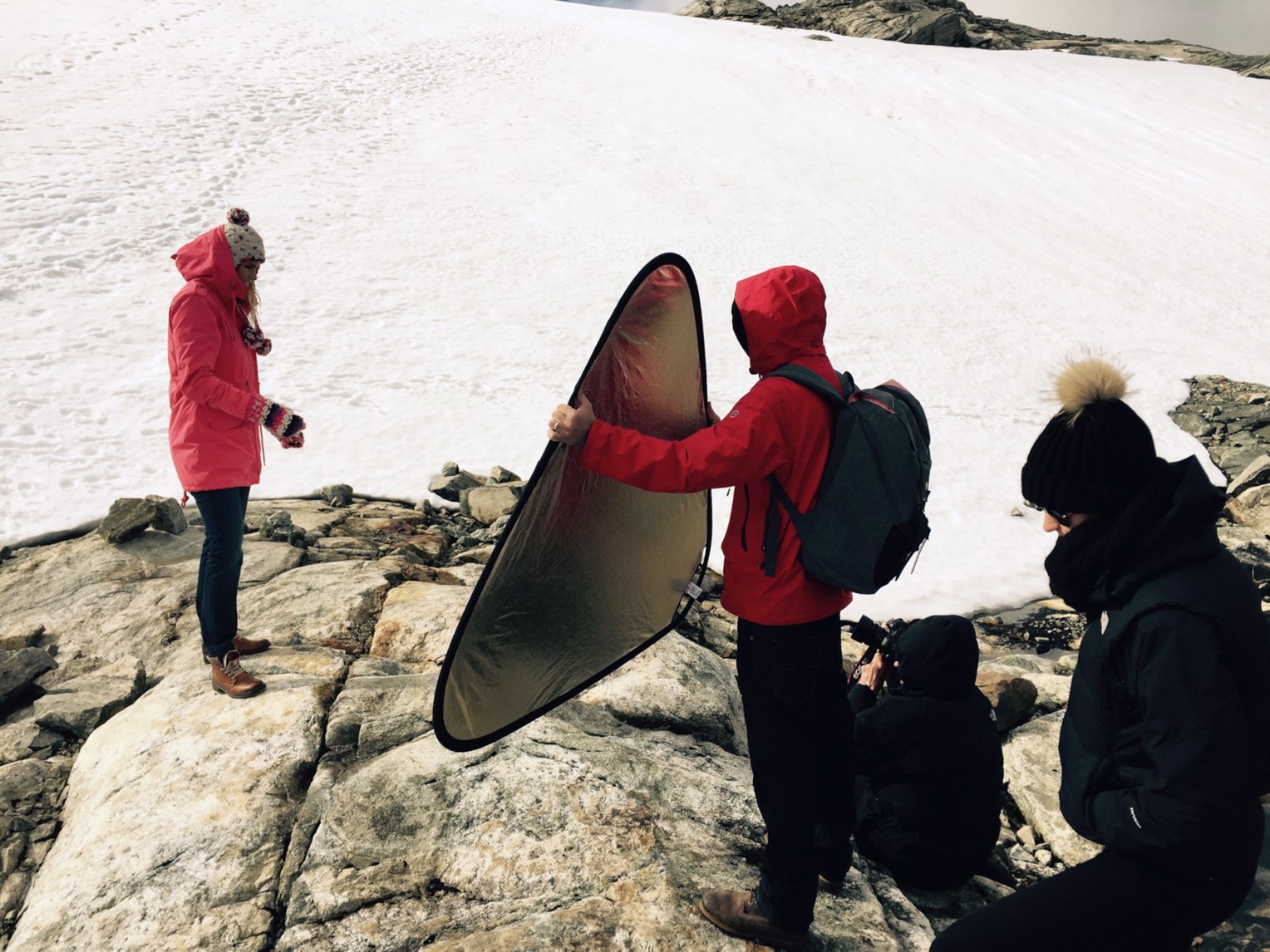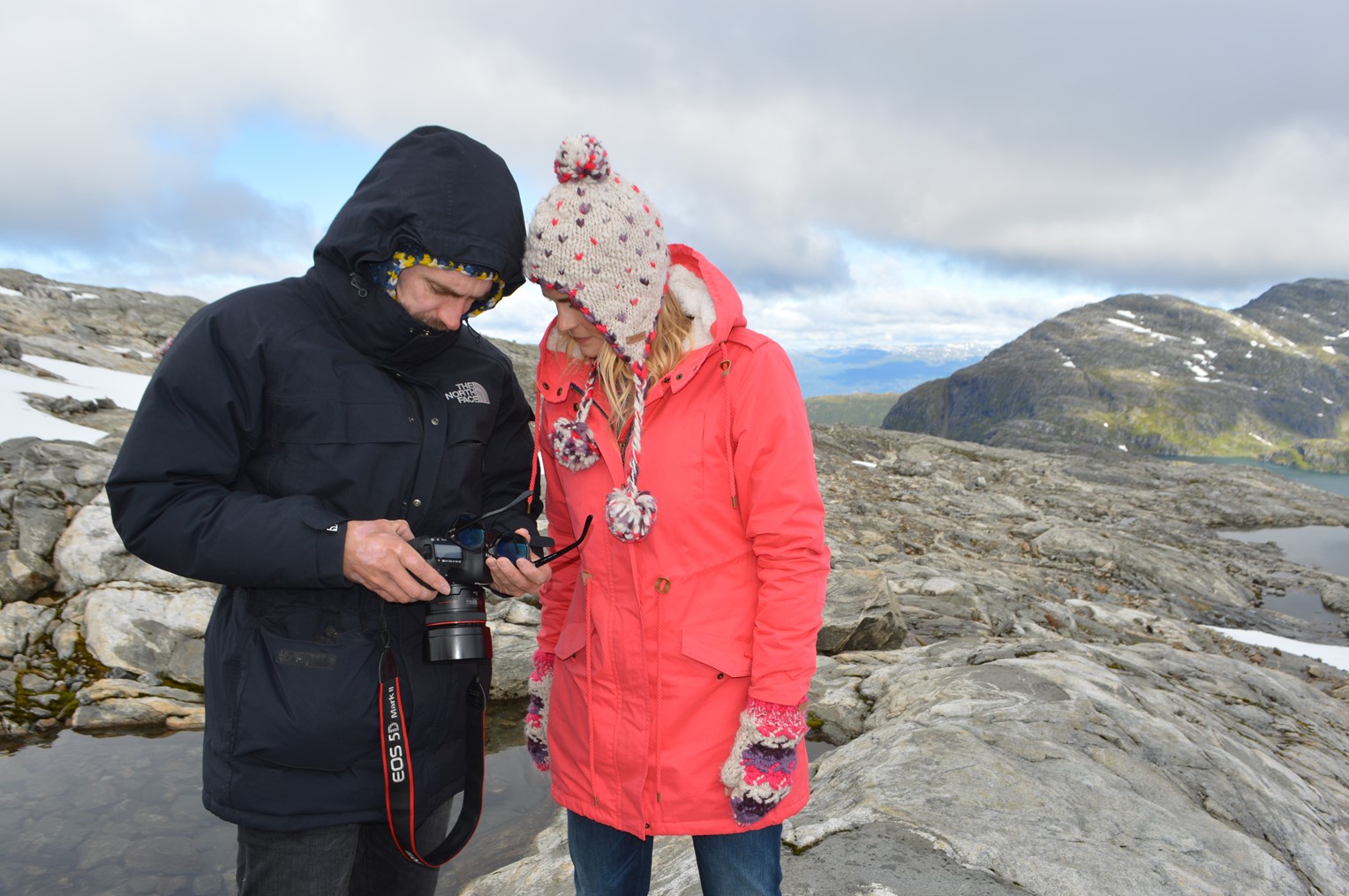 Dan and his thermal legs, sporting shorts even in 3ft of snow.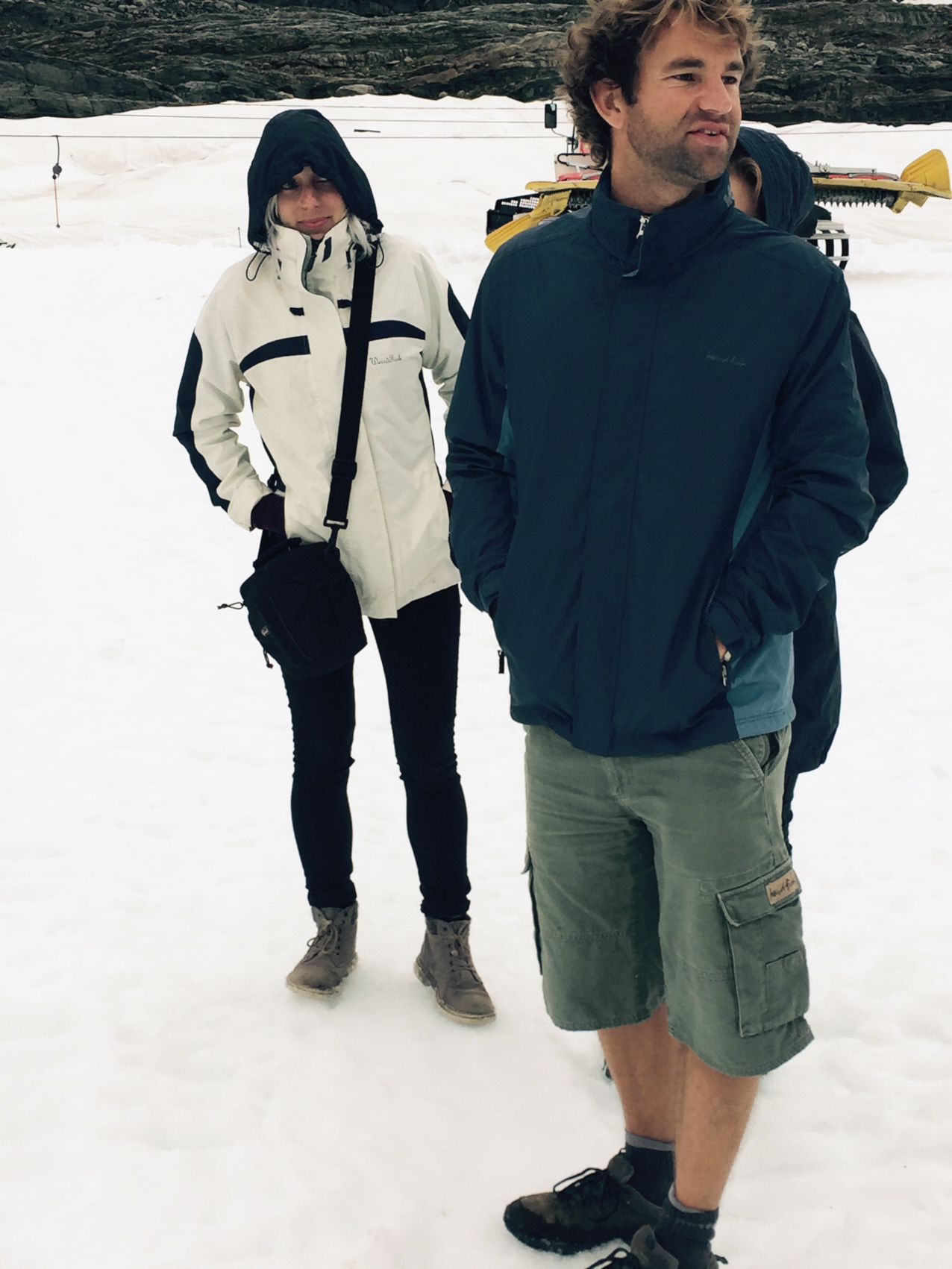 There was even a little time for some festive merriment.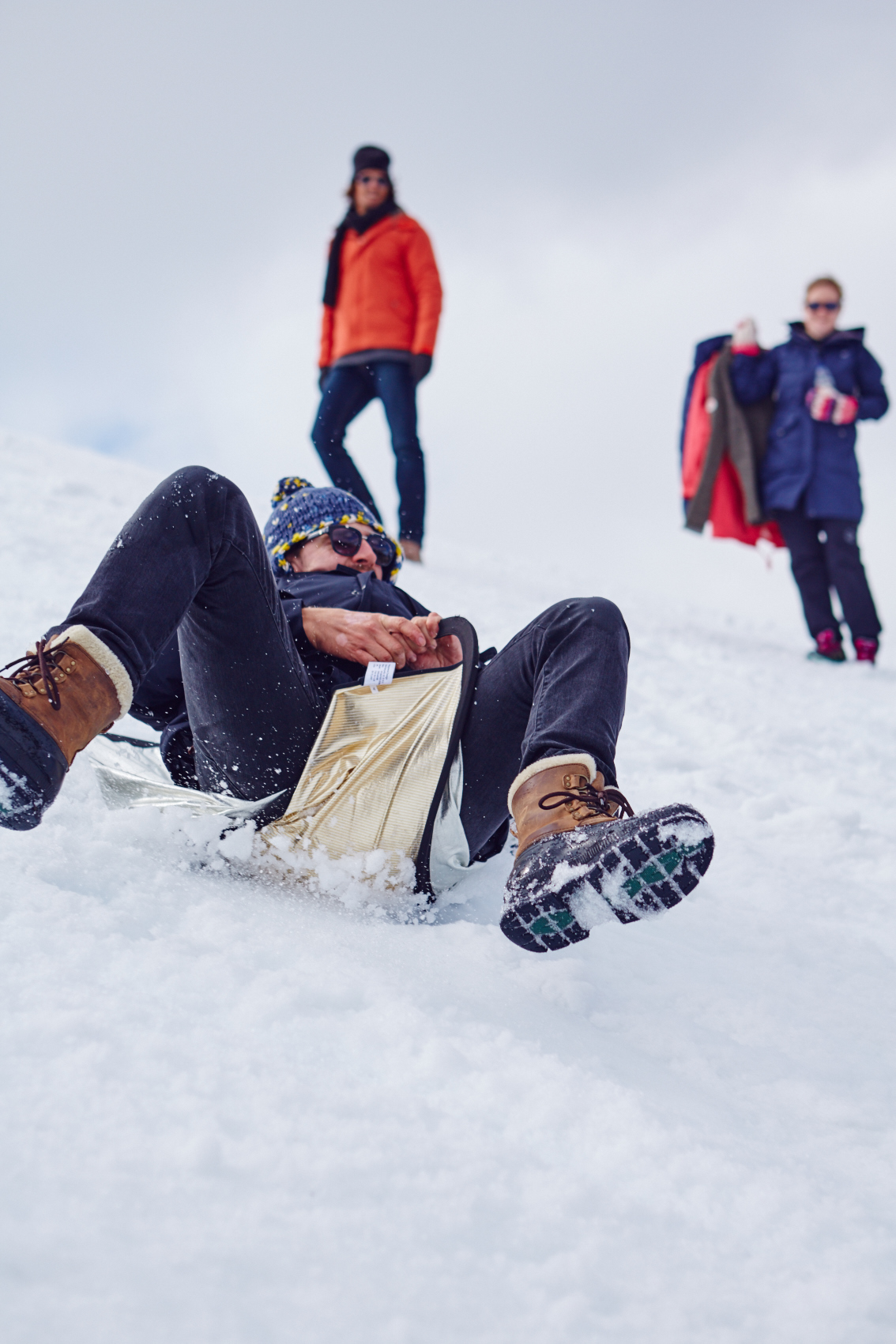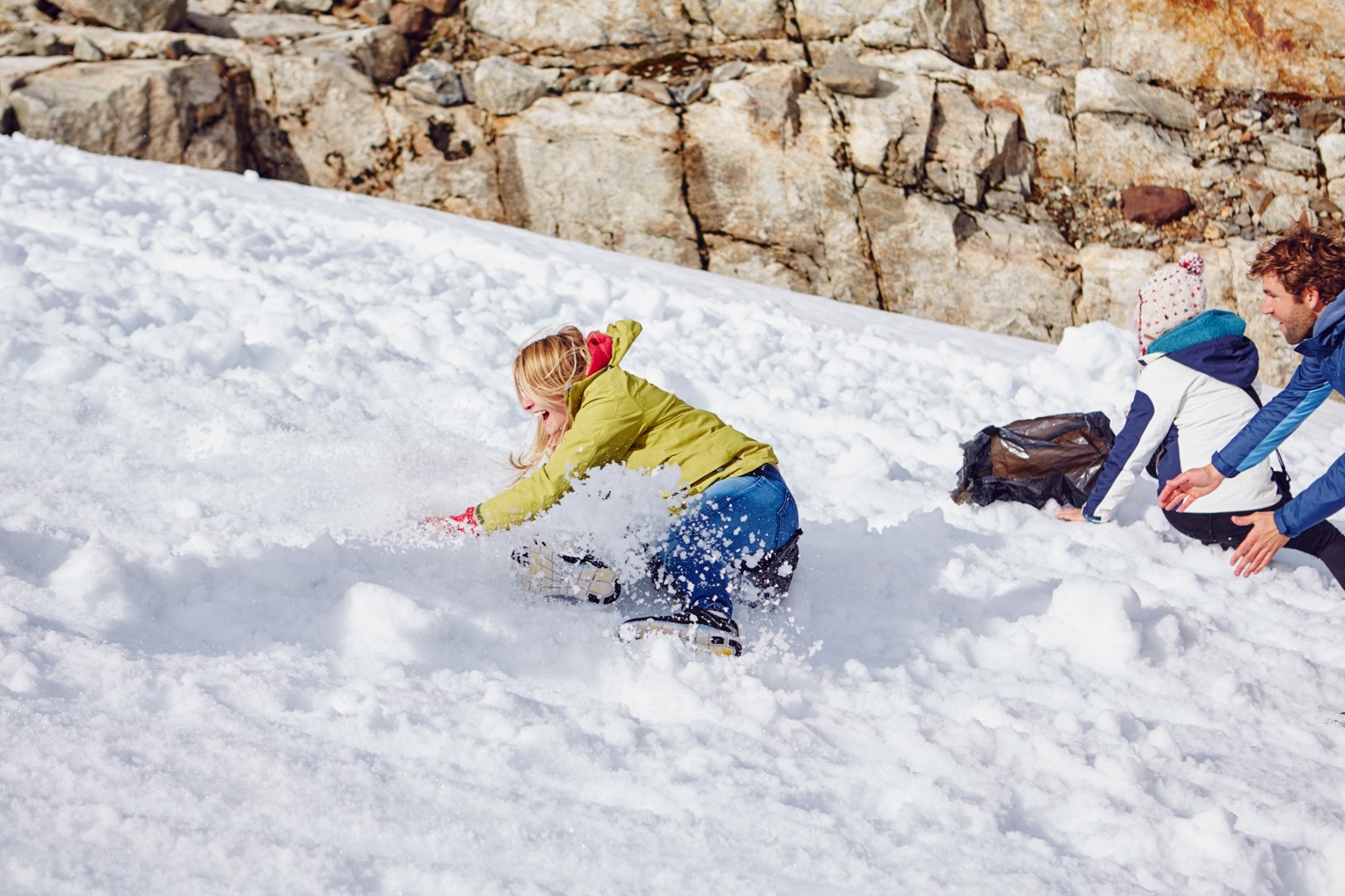 We were so pleased with this shoot, we feel it was our strongest yet. We hope you enjoyed shopping from the catalogue featuring the images.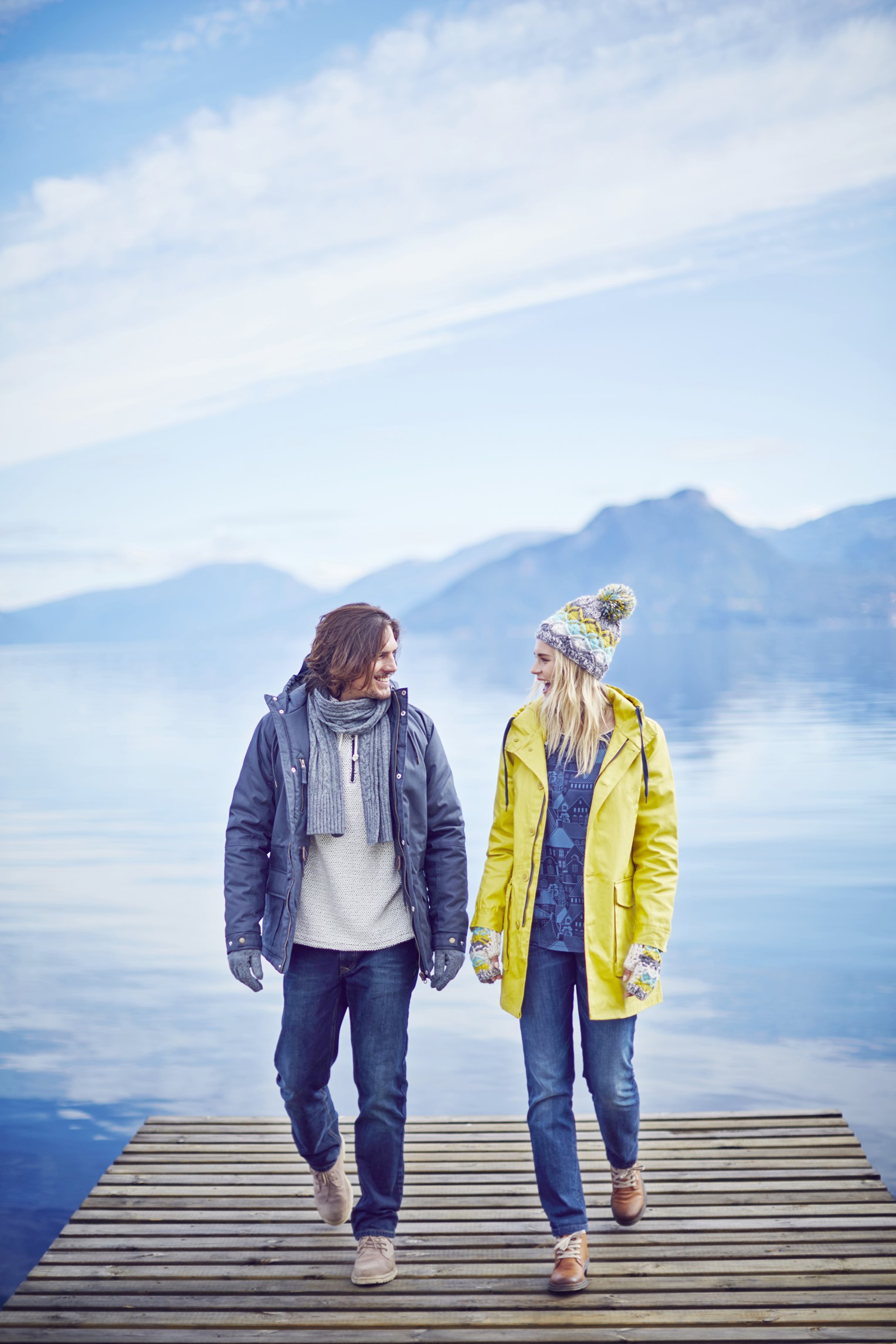 We just want to say a big thank you for everyone involved. Our photography team Rhys Frampton, Julia and Rob - Our models Triinu and Louis - Make up by Sophie Everett - Our local guide Amalie - Production and food Michael and Berthine - Plus the Weird Fish team, Dan, Alex and Naomi.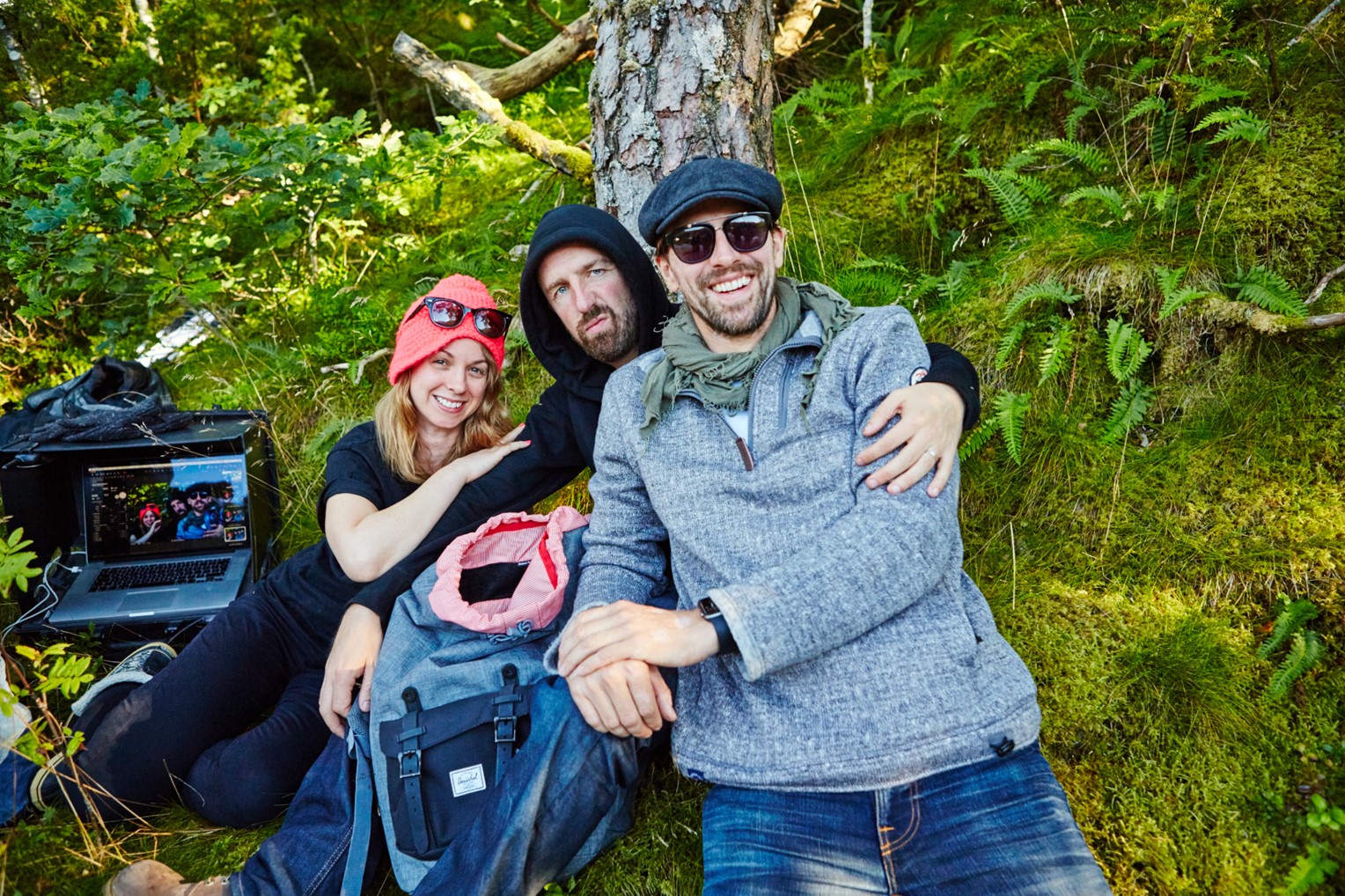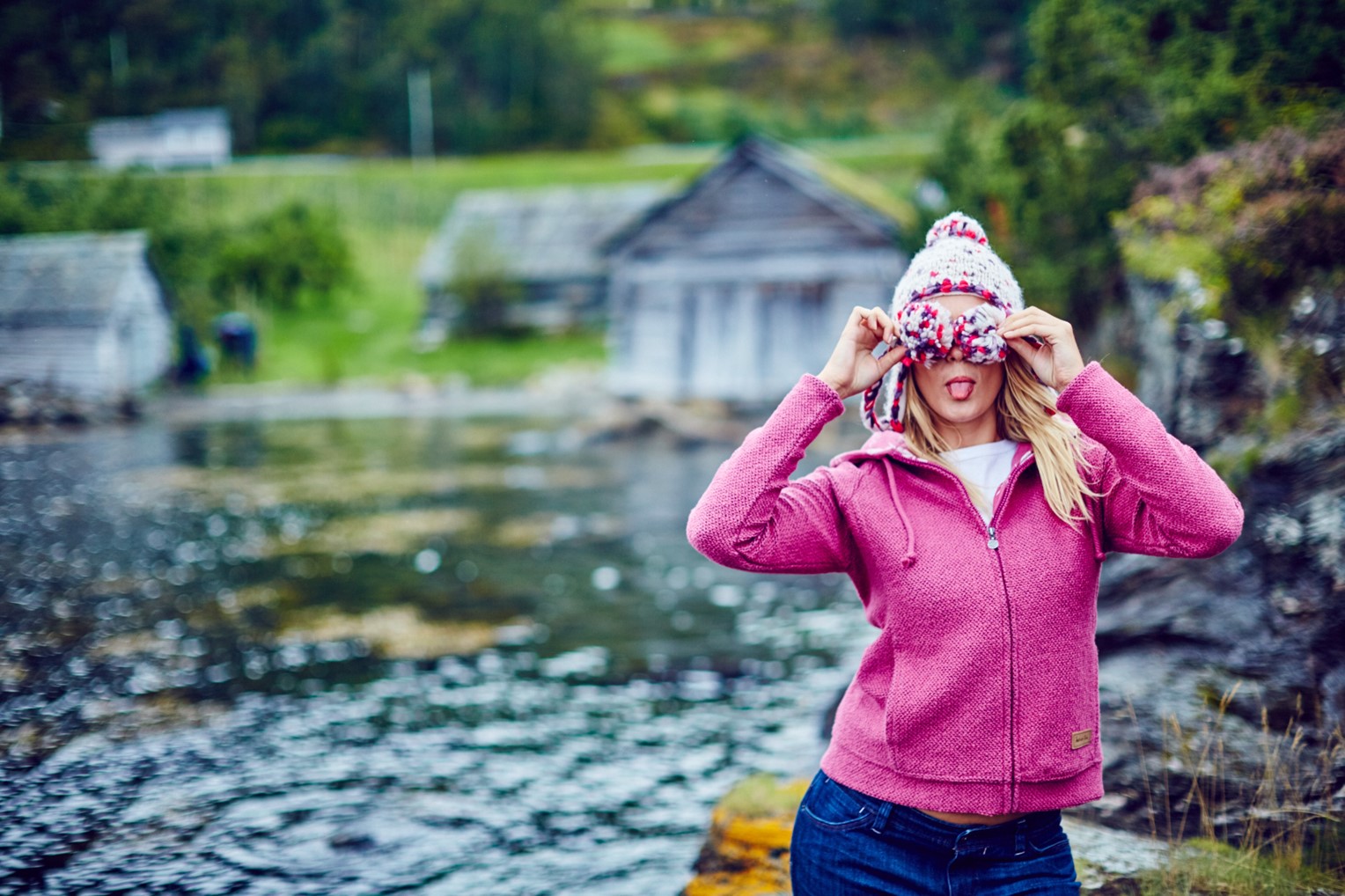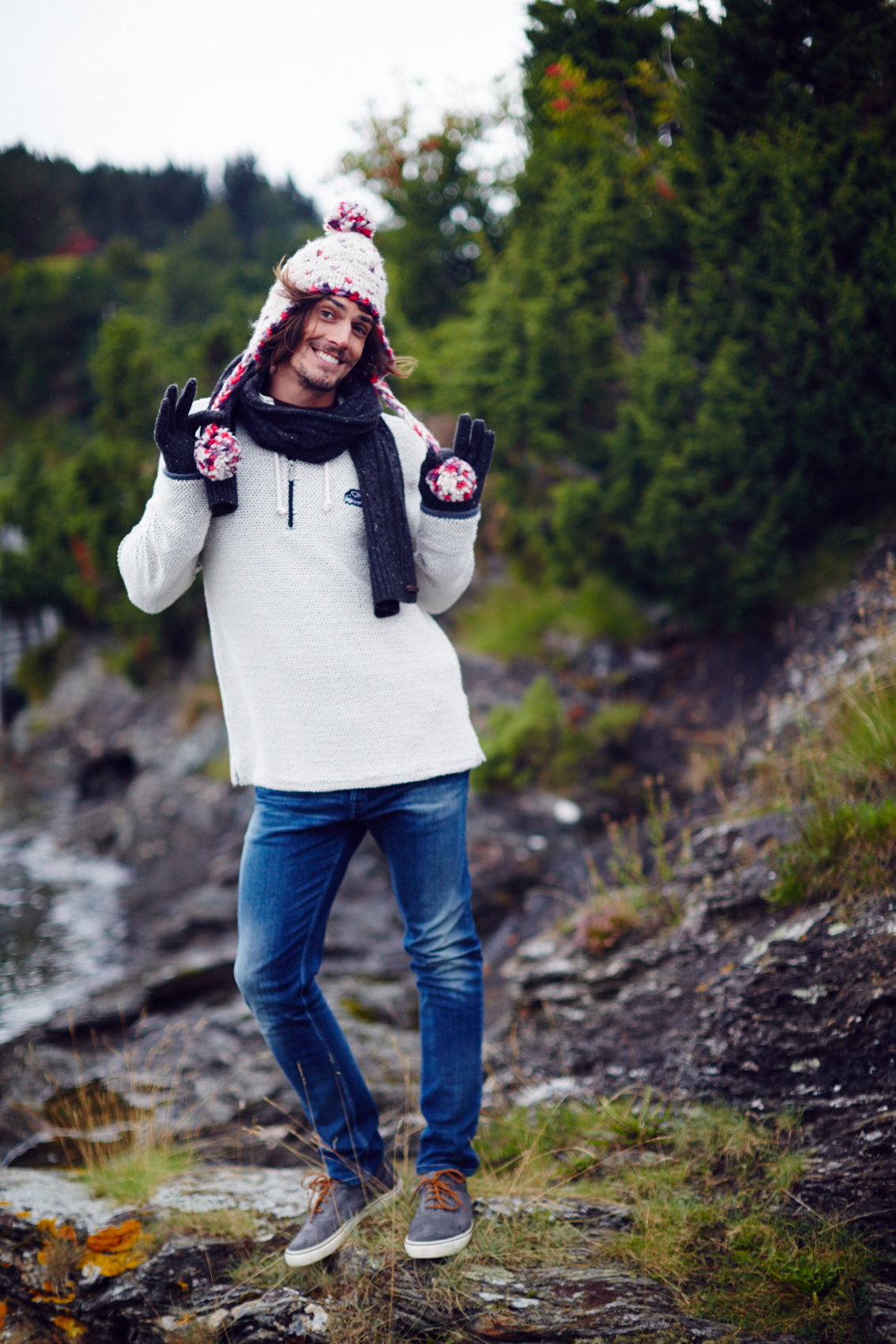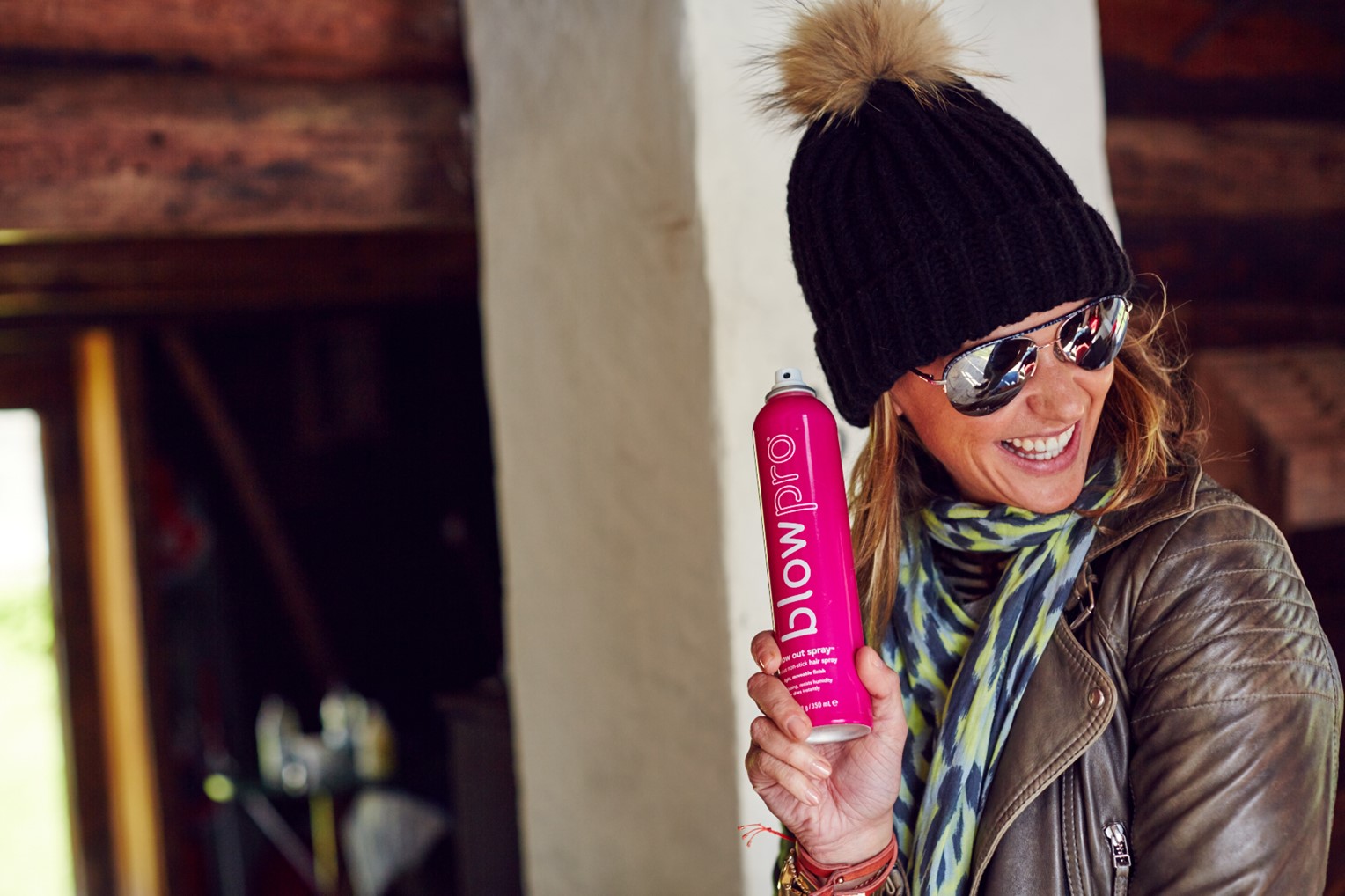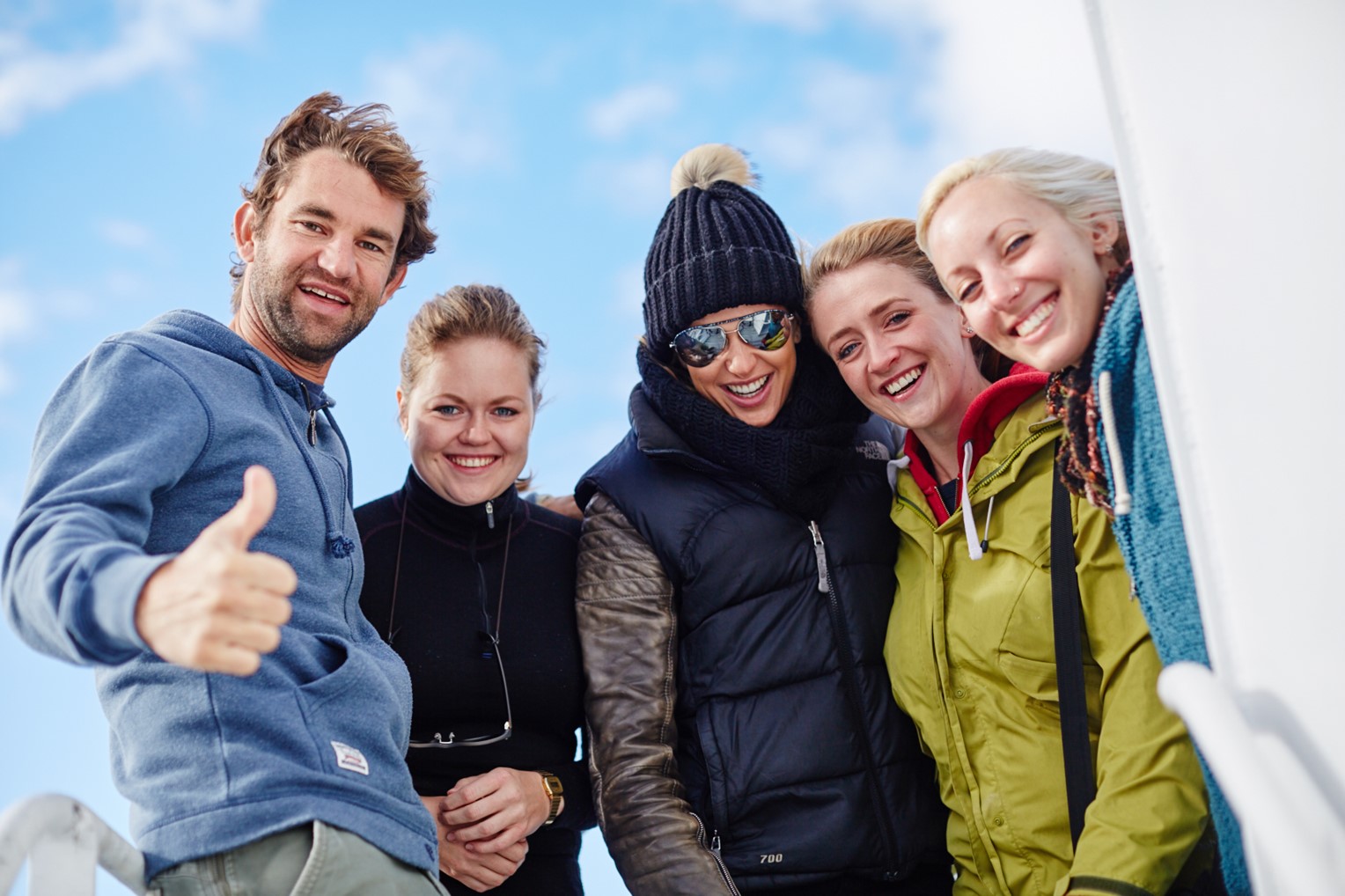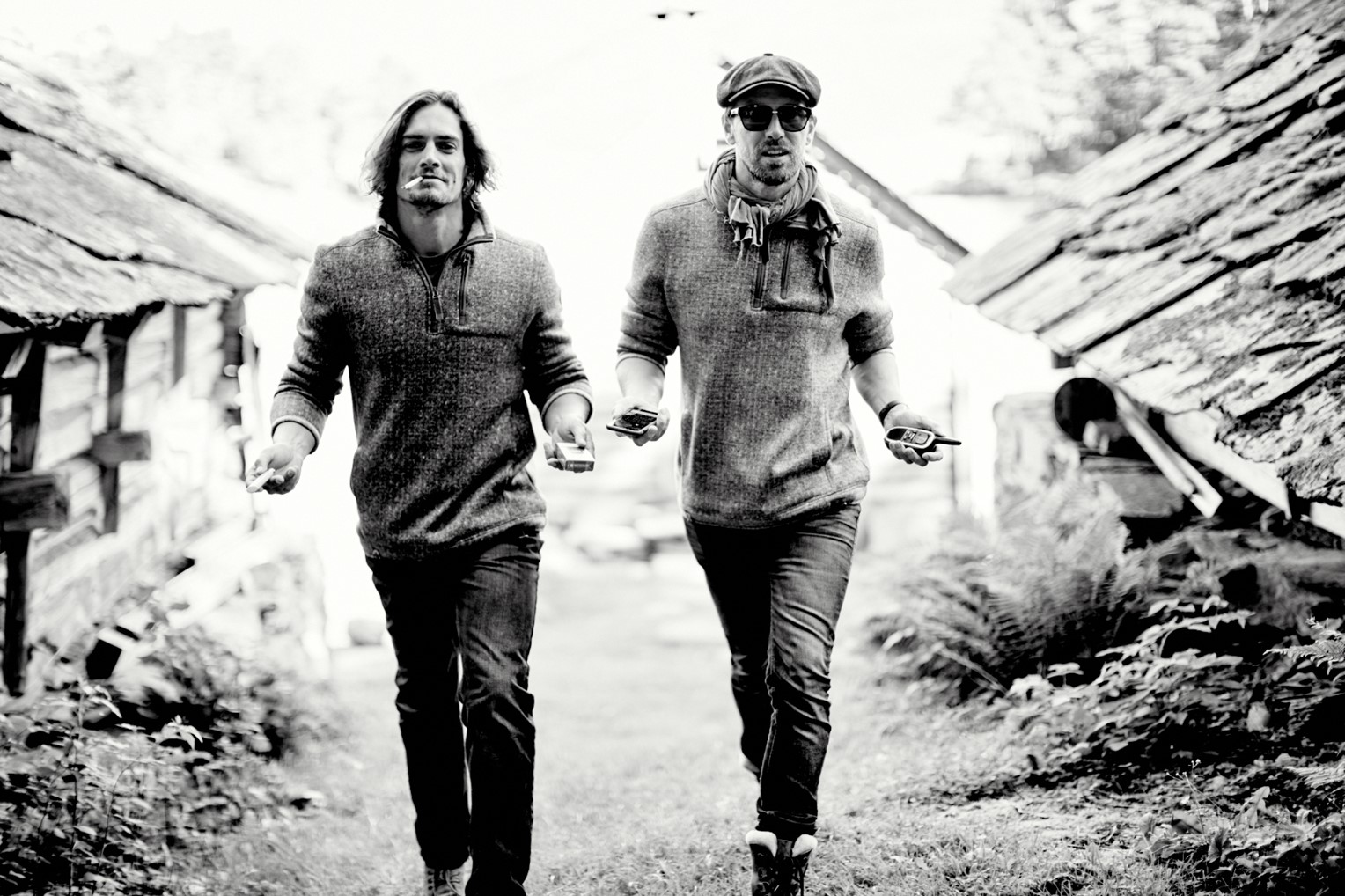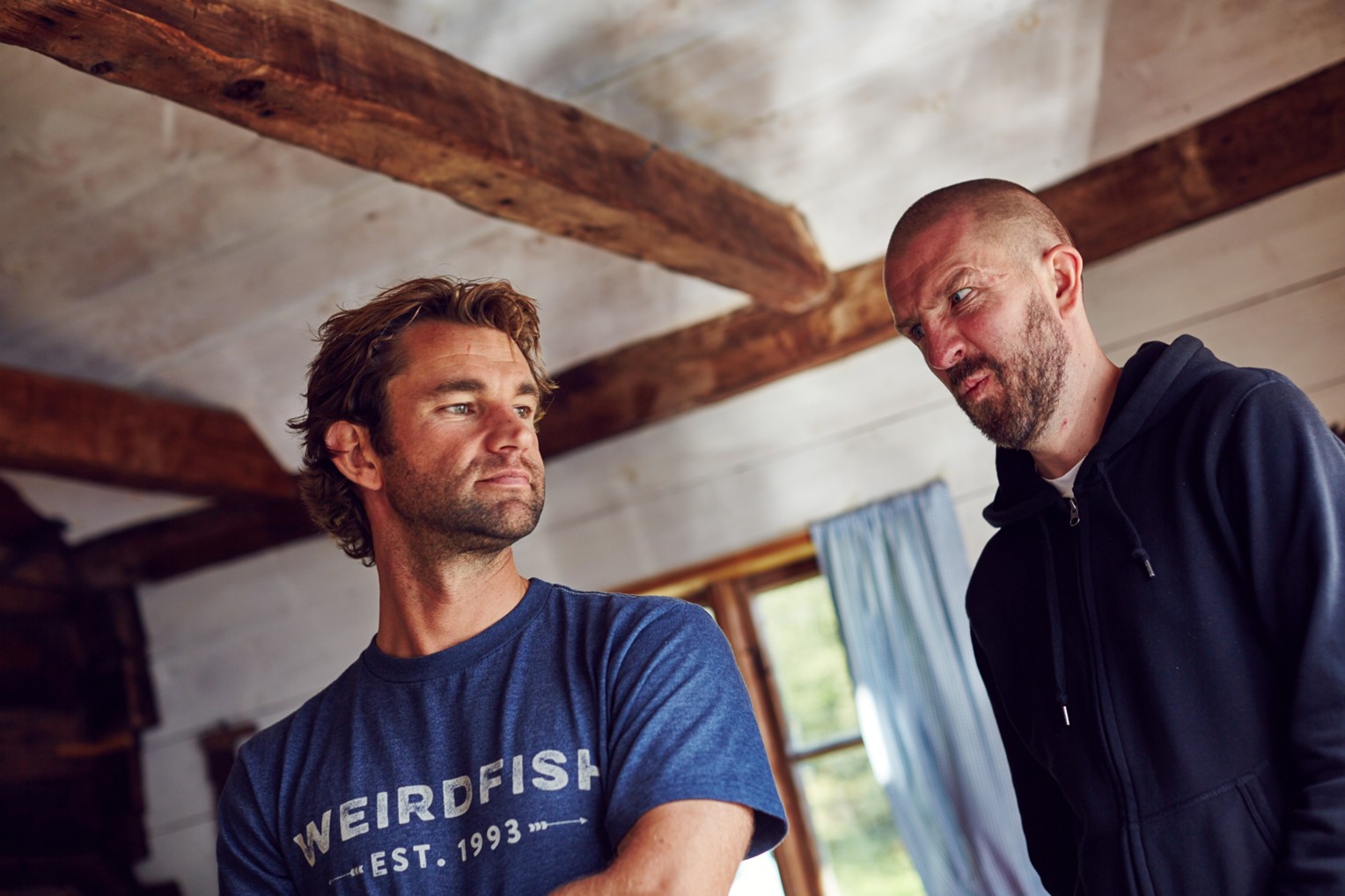 And the cat....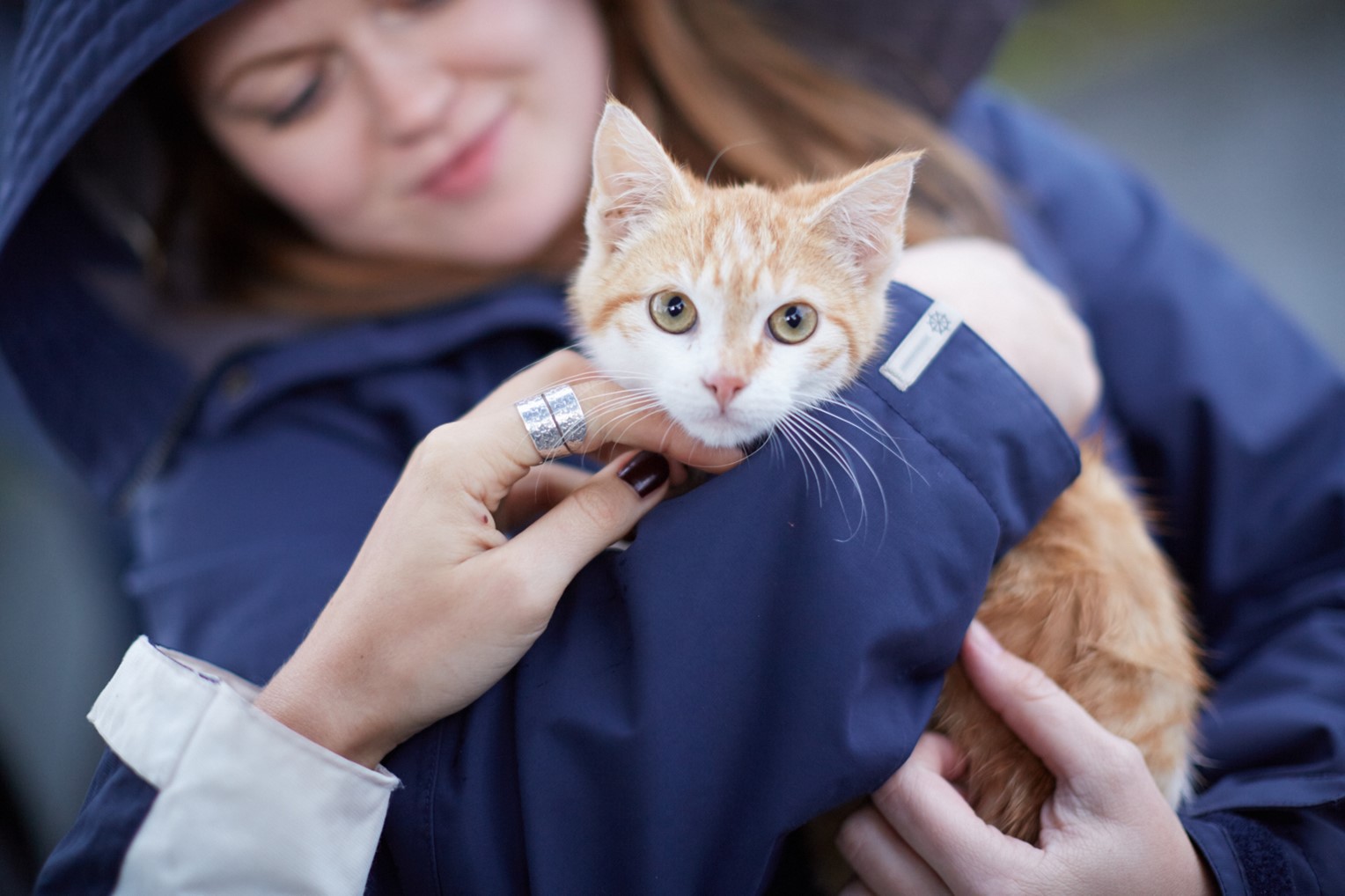 You can shop this range now at
www.weirdfish.co.uk