Behind the Scenes of the Summer Photo Shoot in Morocco
July 27, 2017
For the SS17 photo shoot we took the Weird Fish photography team back to Morocco, we originally shot there in 2012, but this time we headed further north and for a different look and feel.
We were in the village of Essaouira in an amazing couple of houses right in the thick of the markets.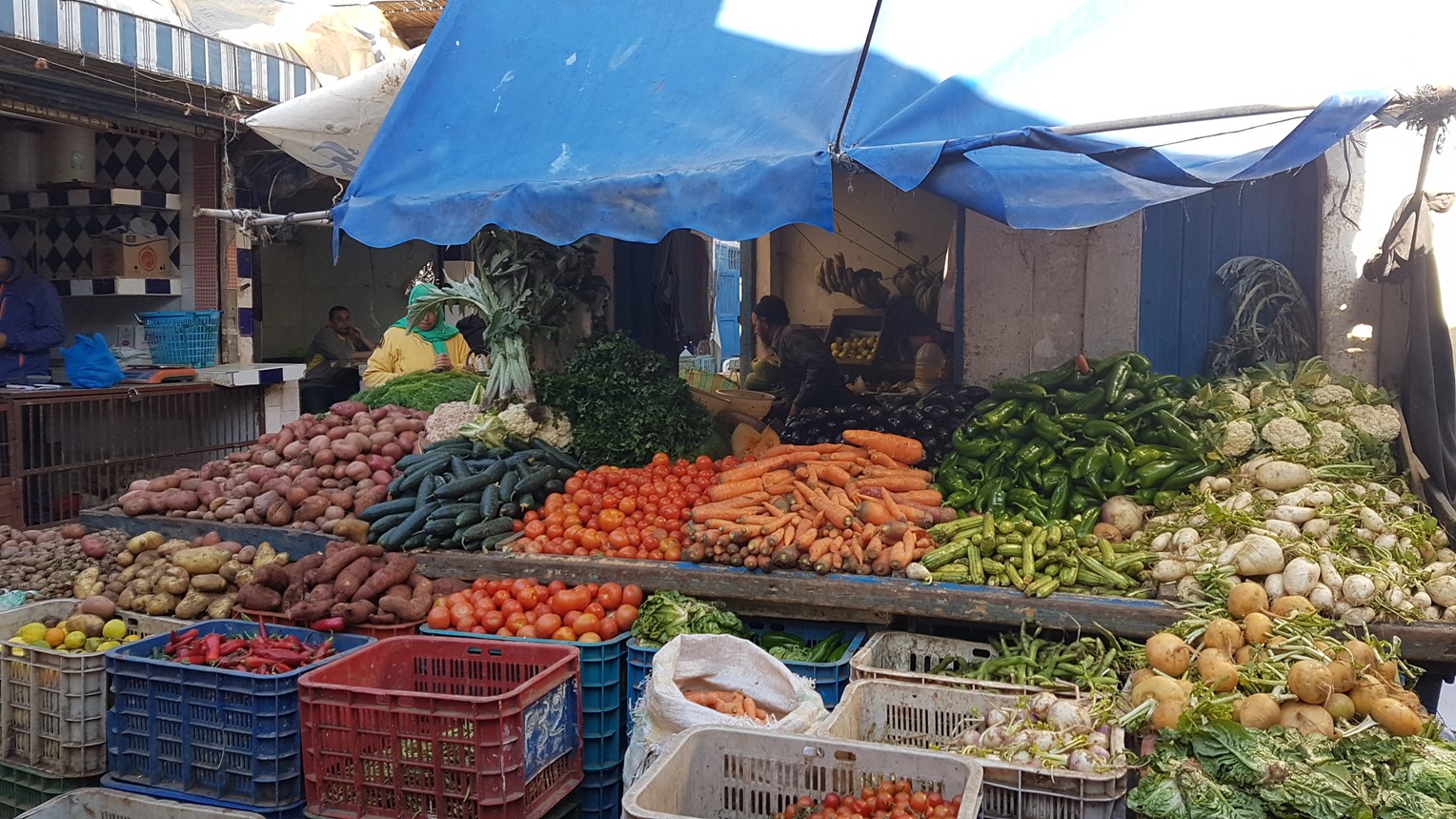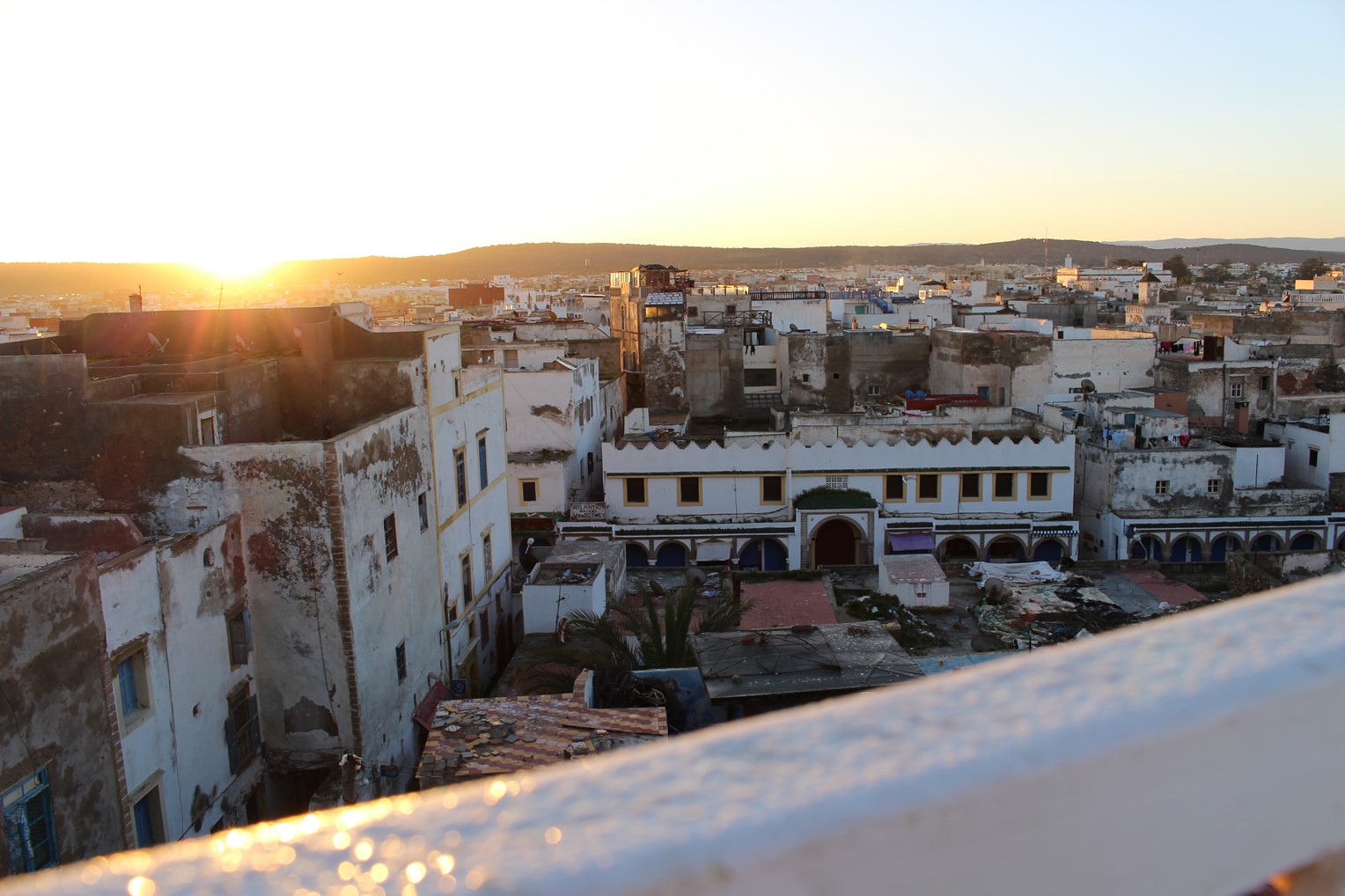 Dar Beida
is an beautiful house, with fantastic style, it even has its own book.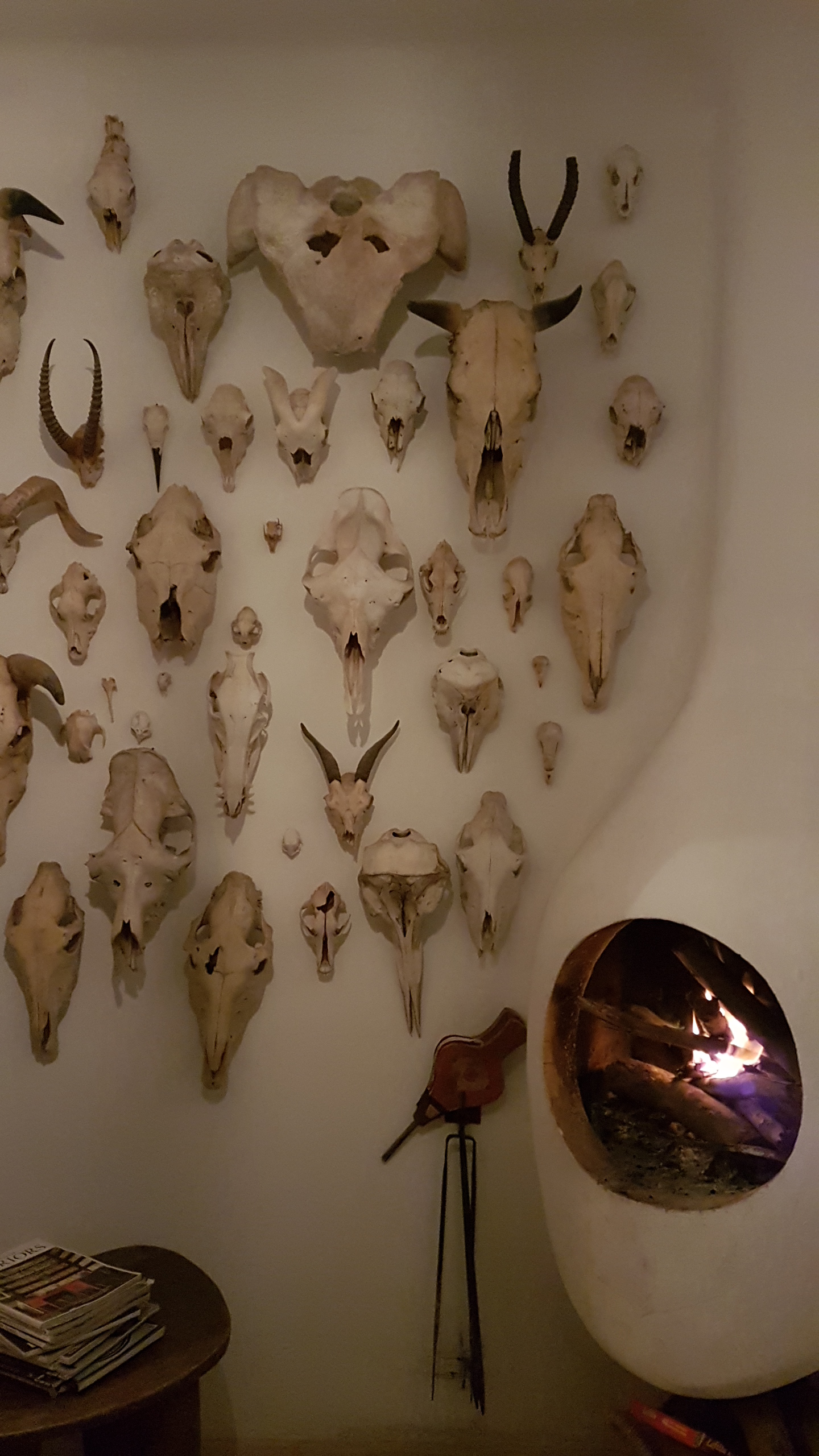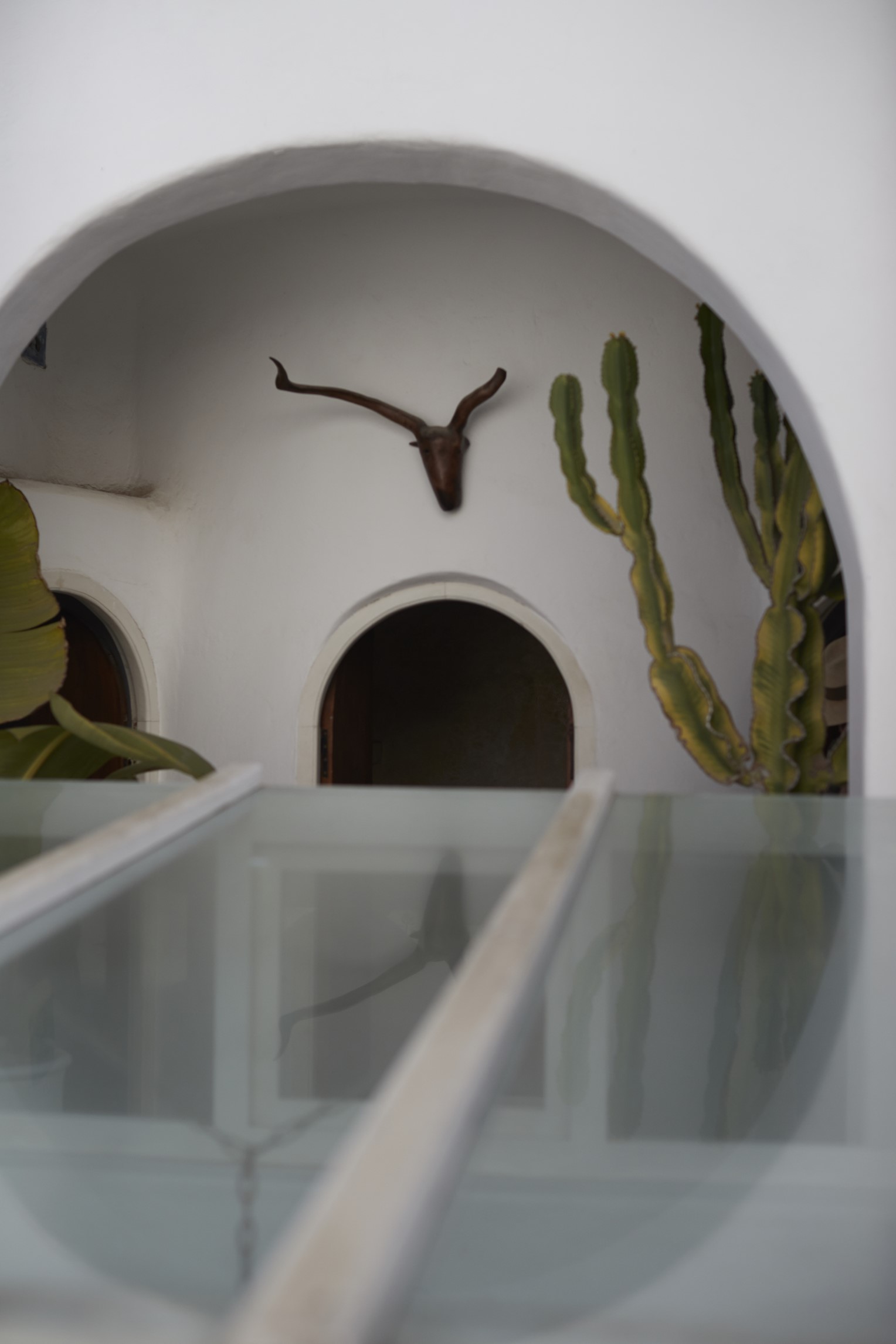 We were frequently treated to incredible food during our stay.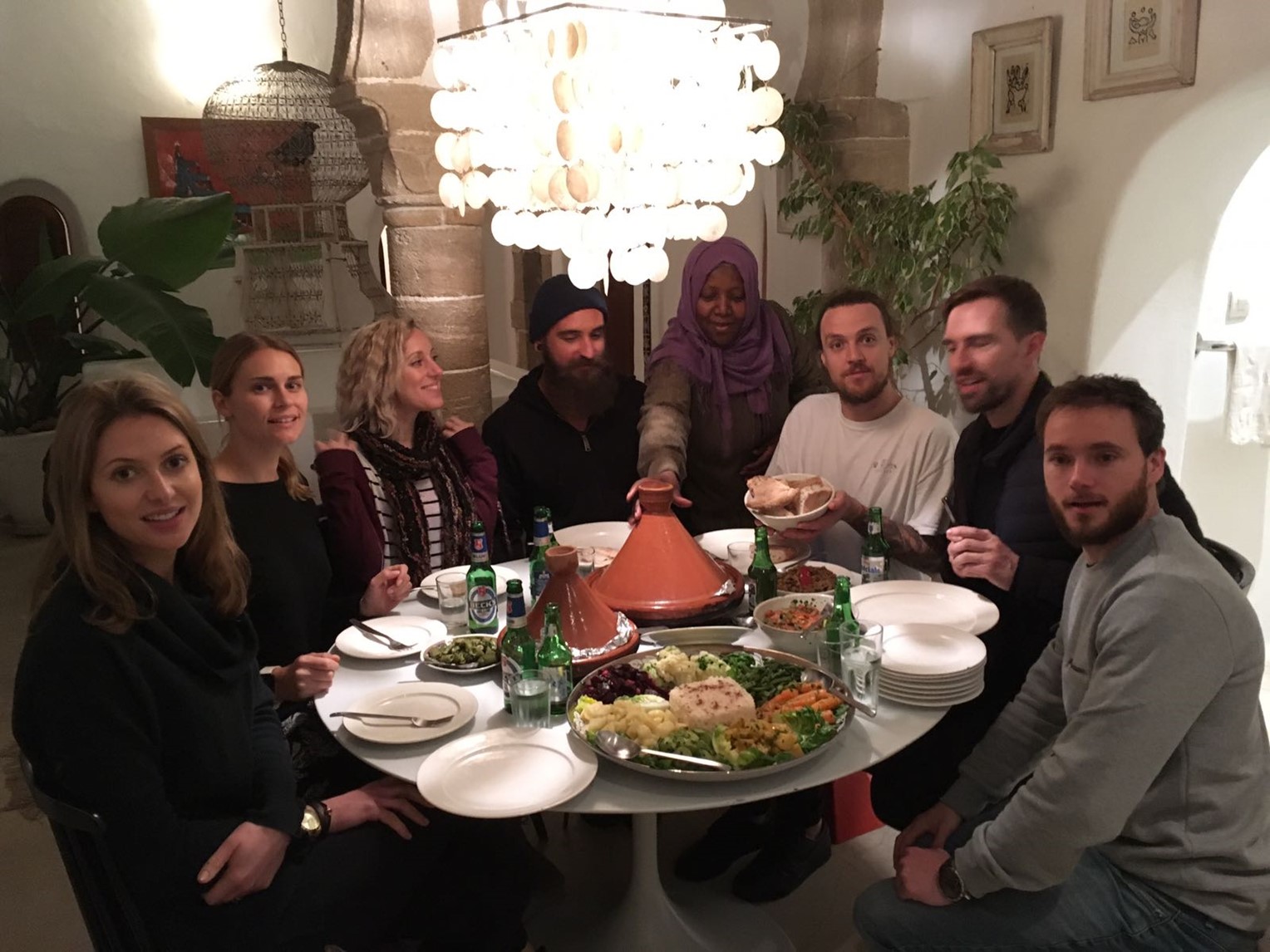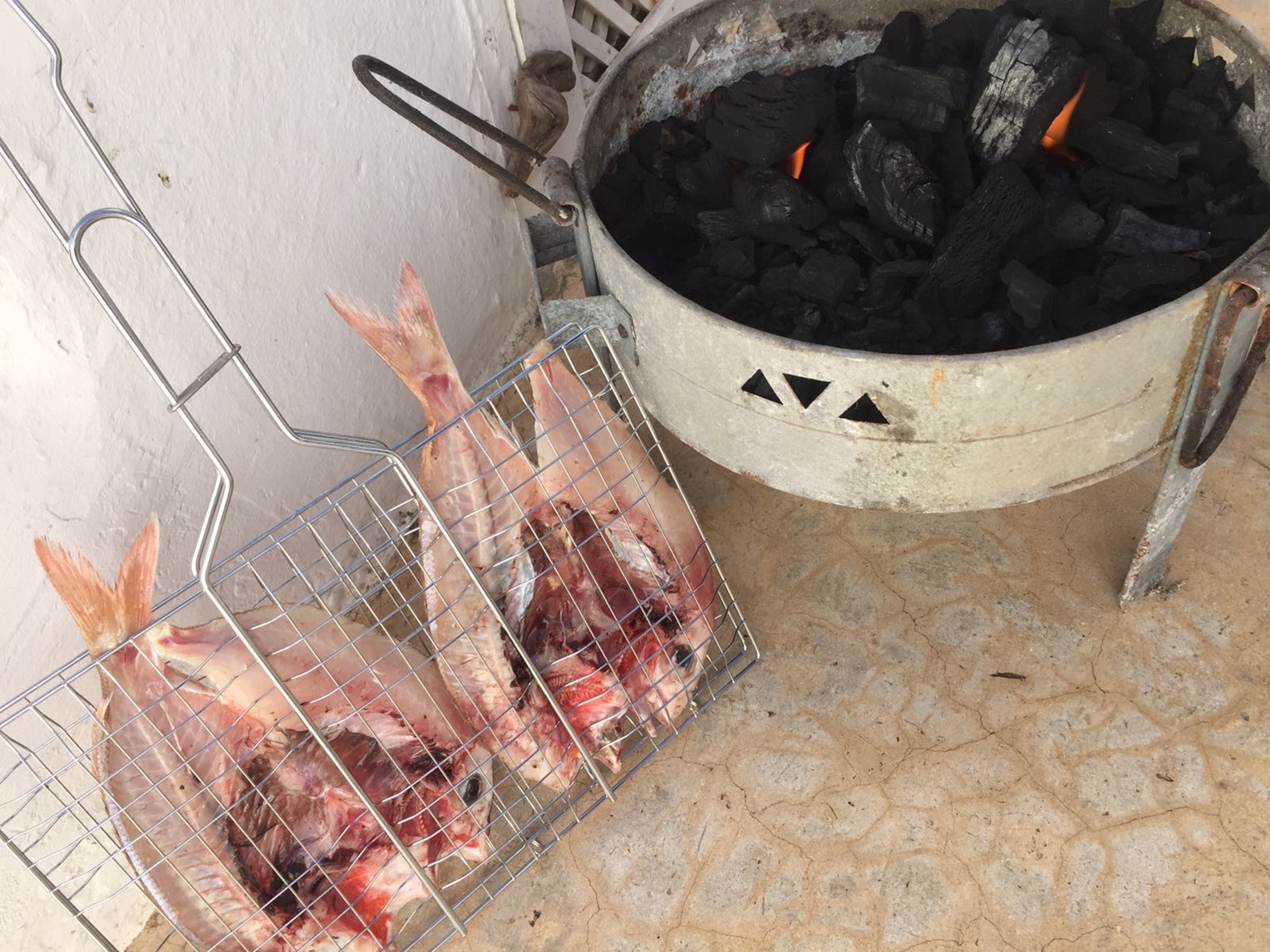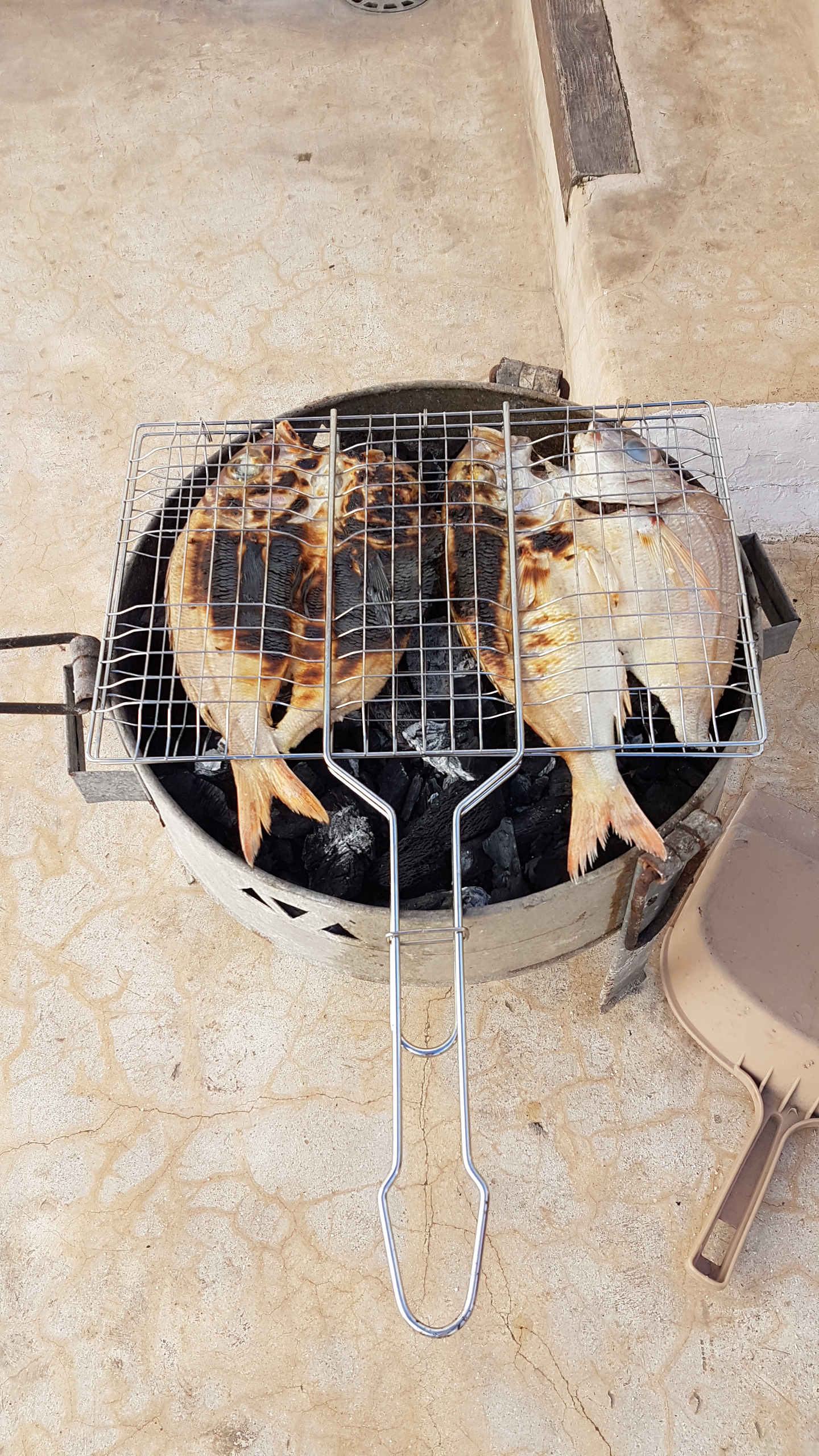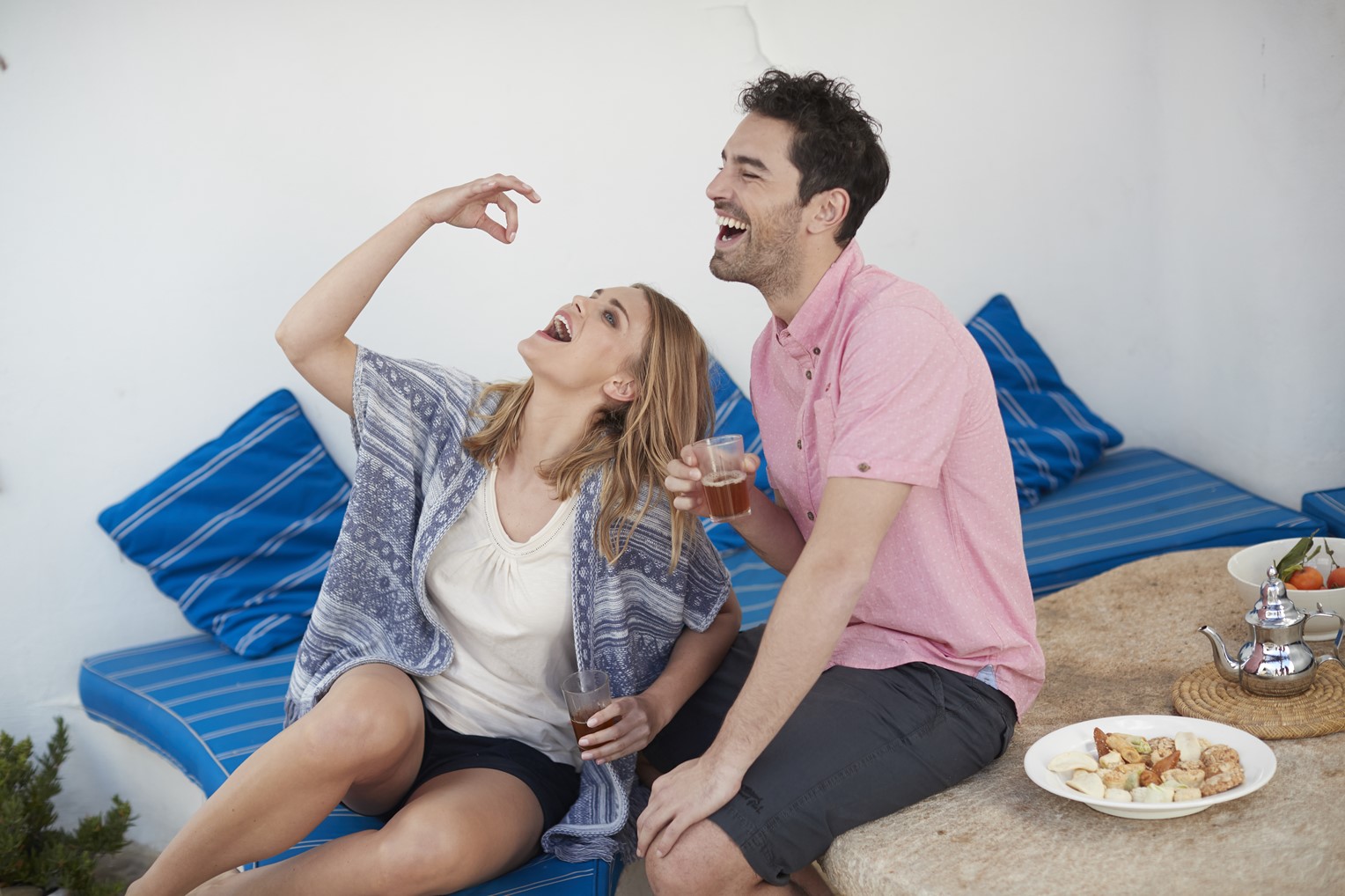 The streets themselves were full of noise, colours and smells, it is a complete feast for the senses. You could get lost in the warren of back streets, filled to the brim with fantastic rug and spice stalls.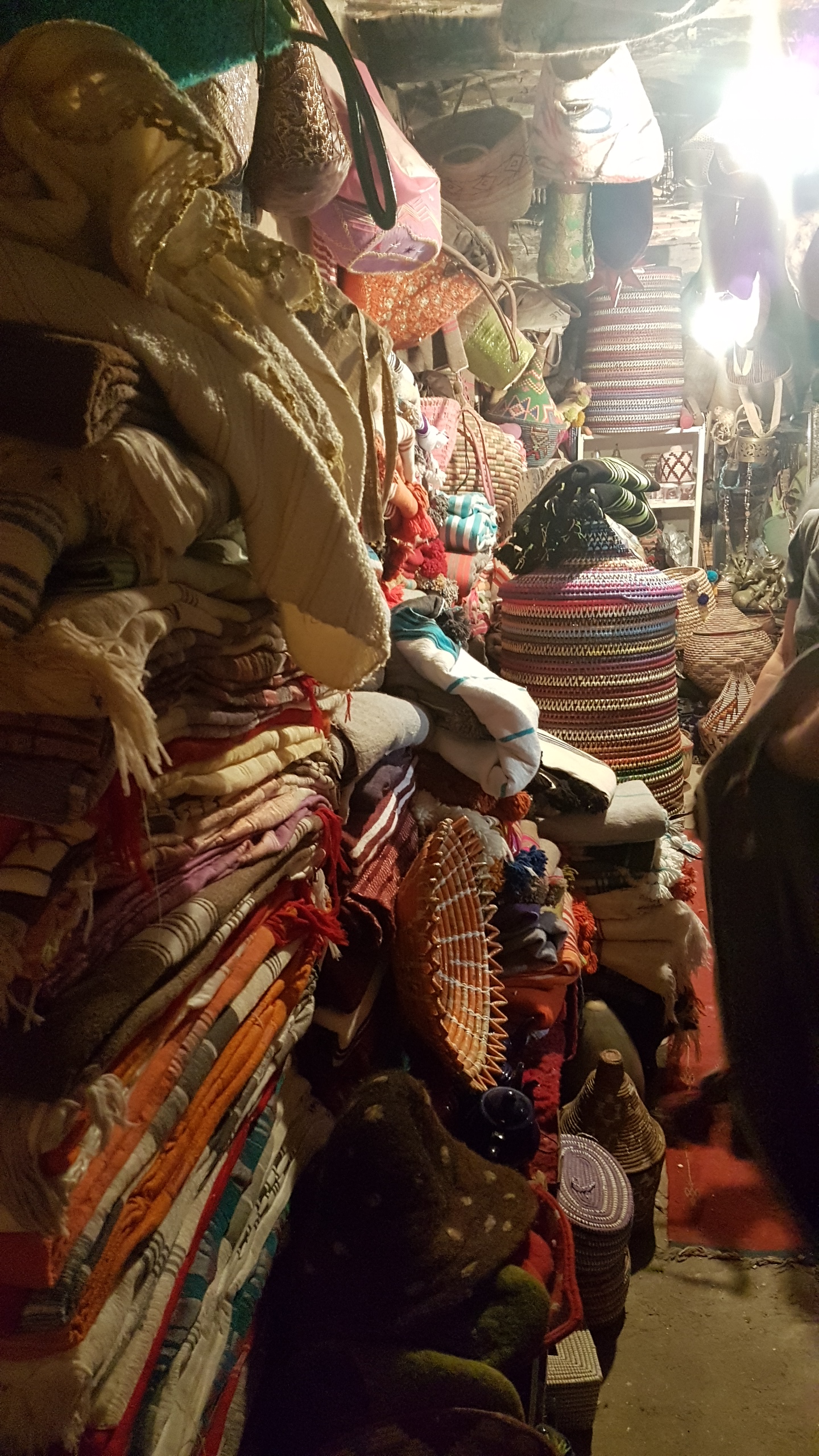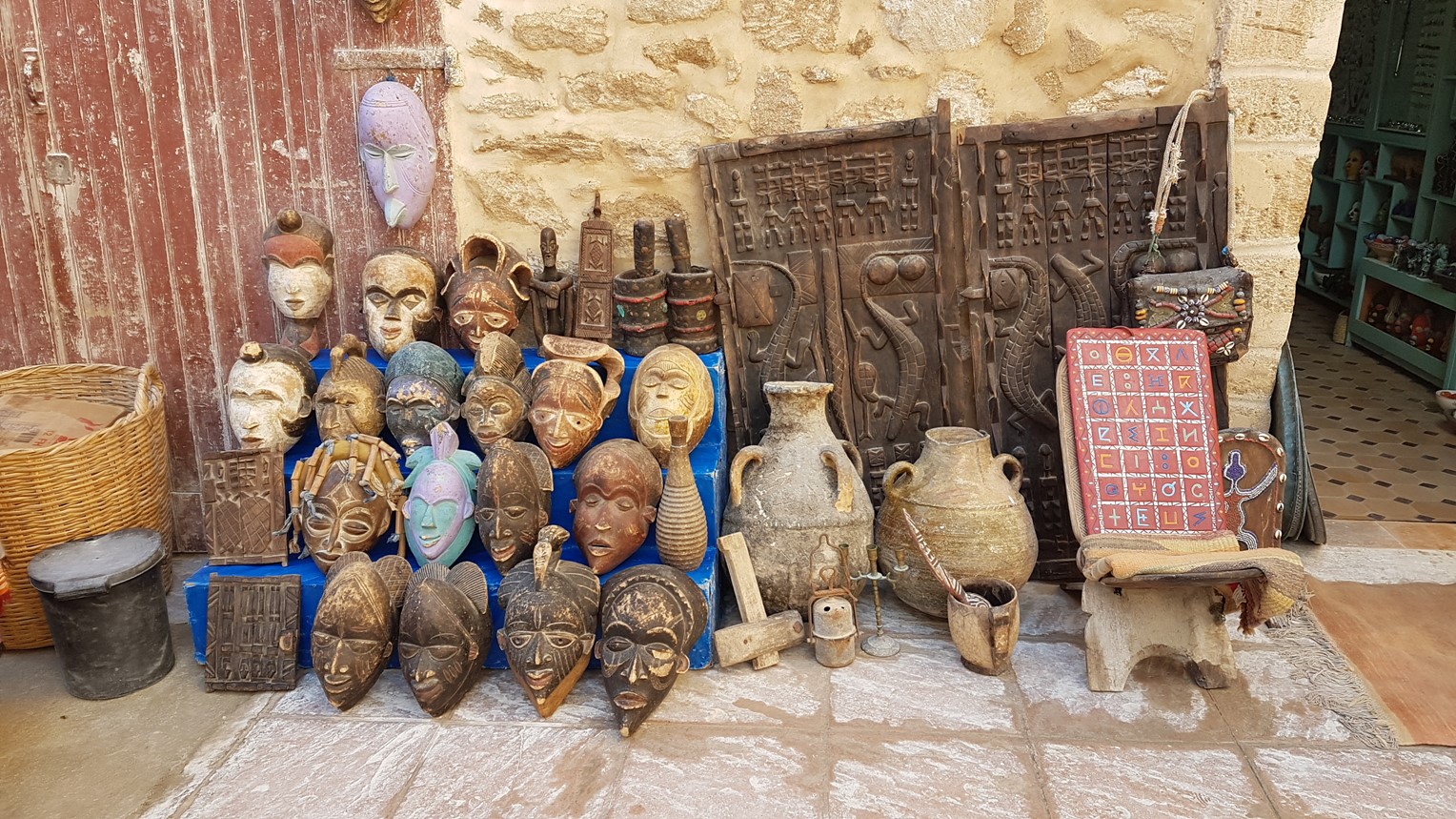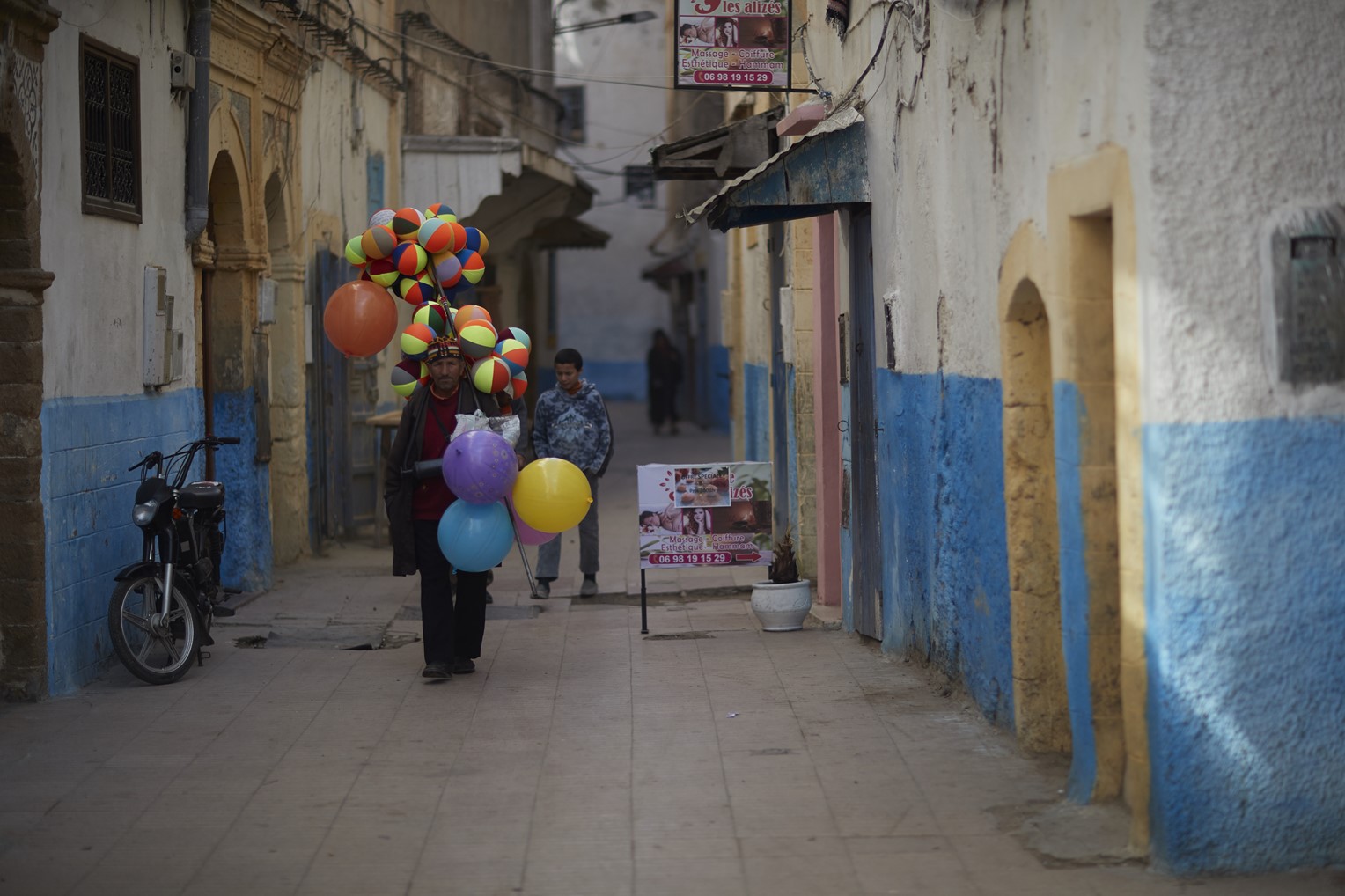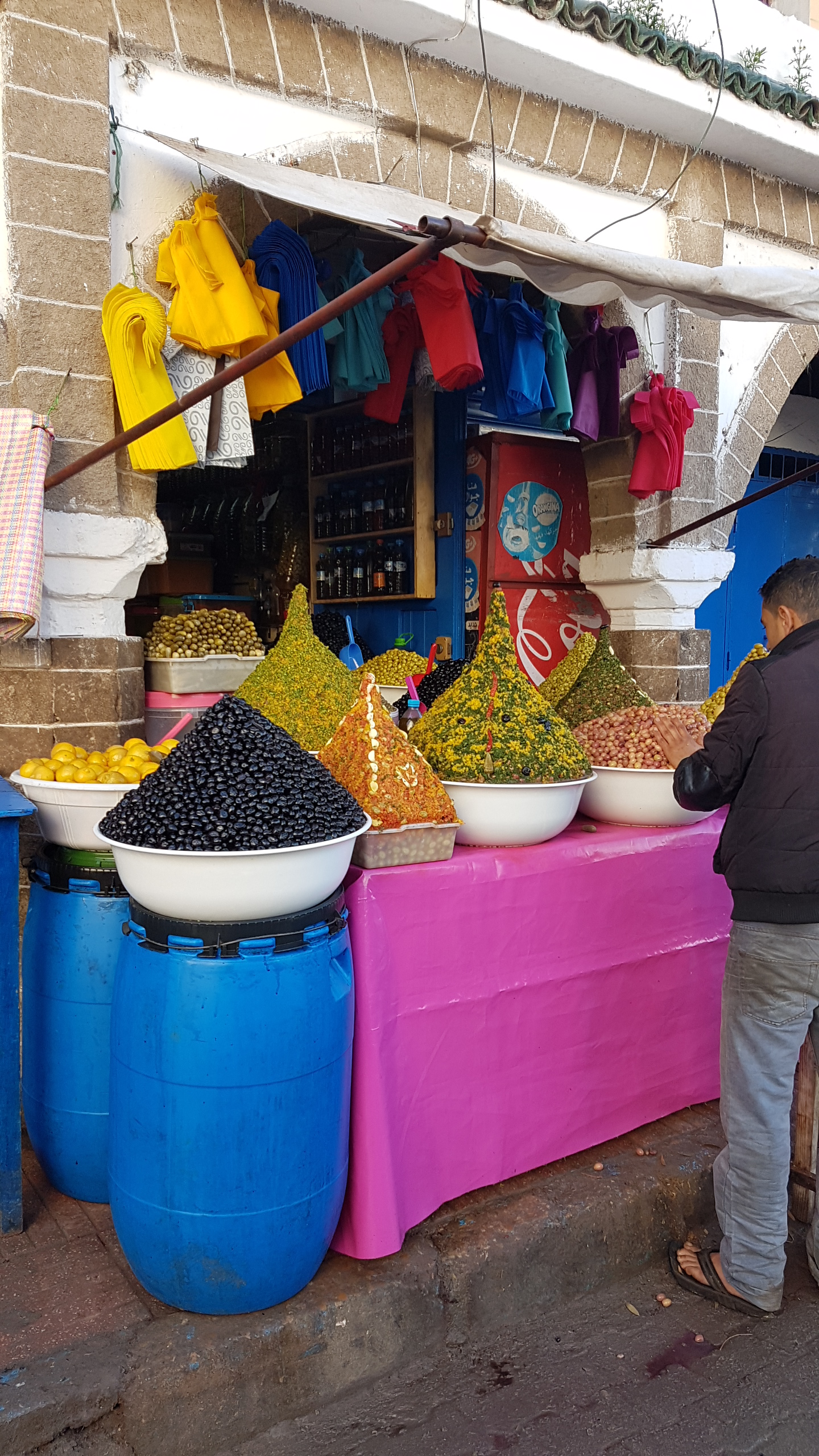 Situated close to the vibrant and busy fishing port, a favourite hang out for seagulls, and interesting characters.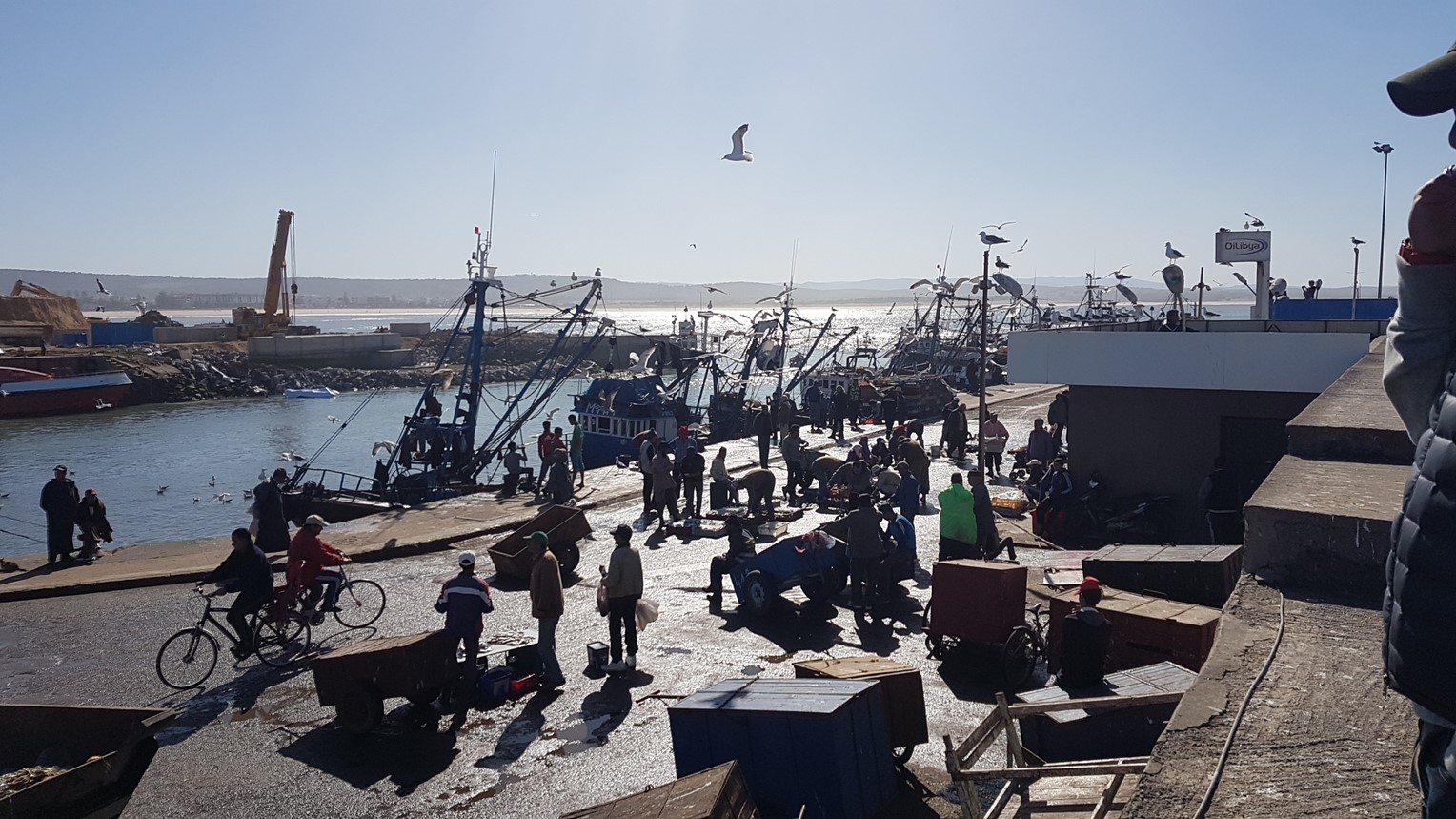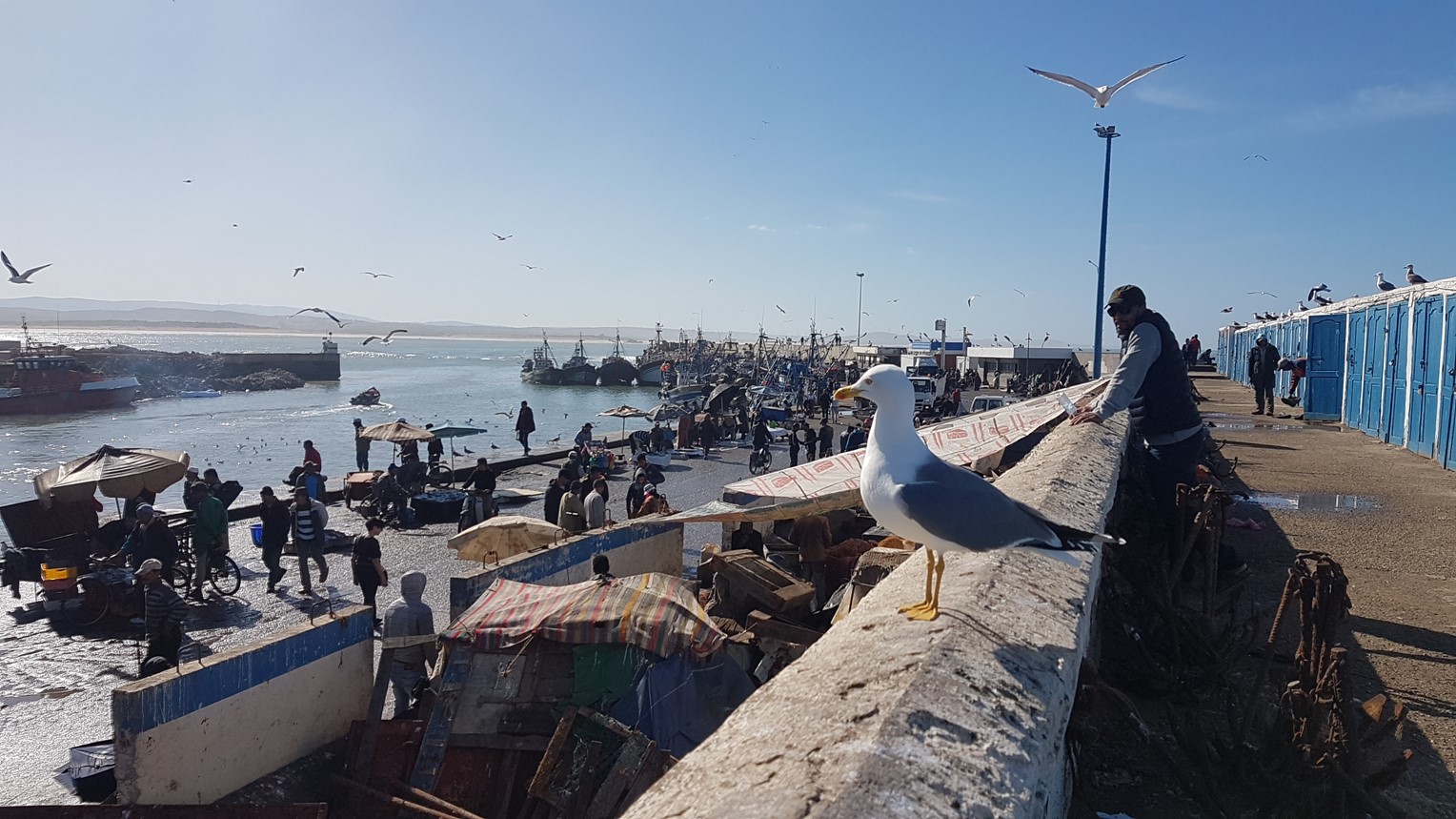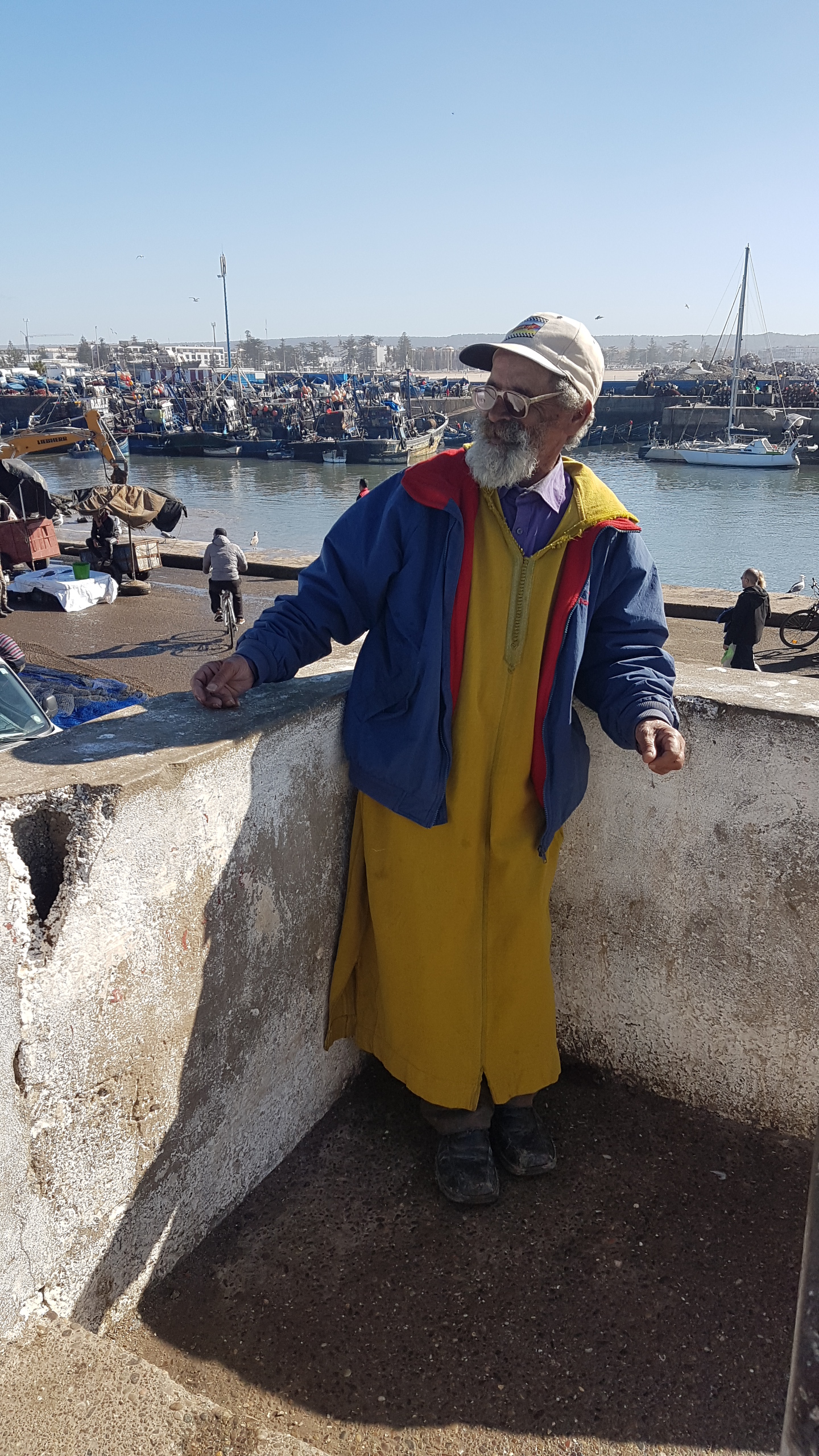 We even threw poor Marco into the thick of it with an ice cream to get the perfect shot of him in his "
Seagull has Landed
" T-Shirt.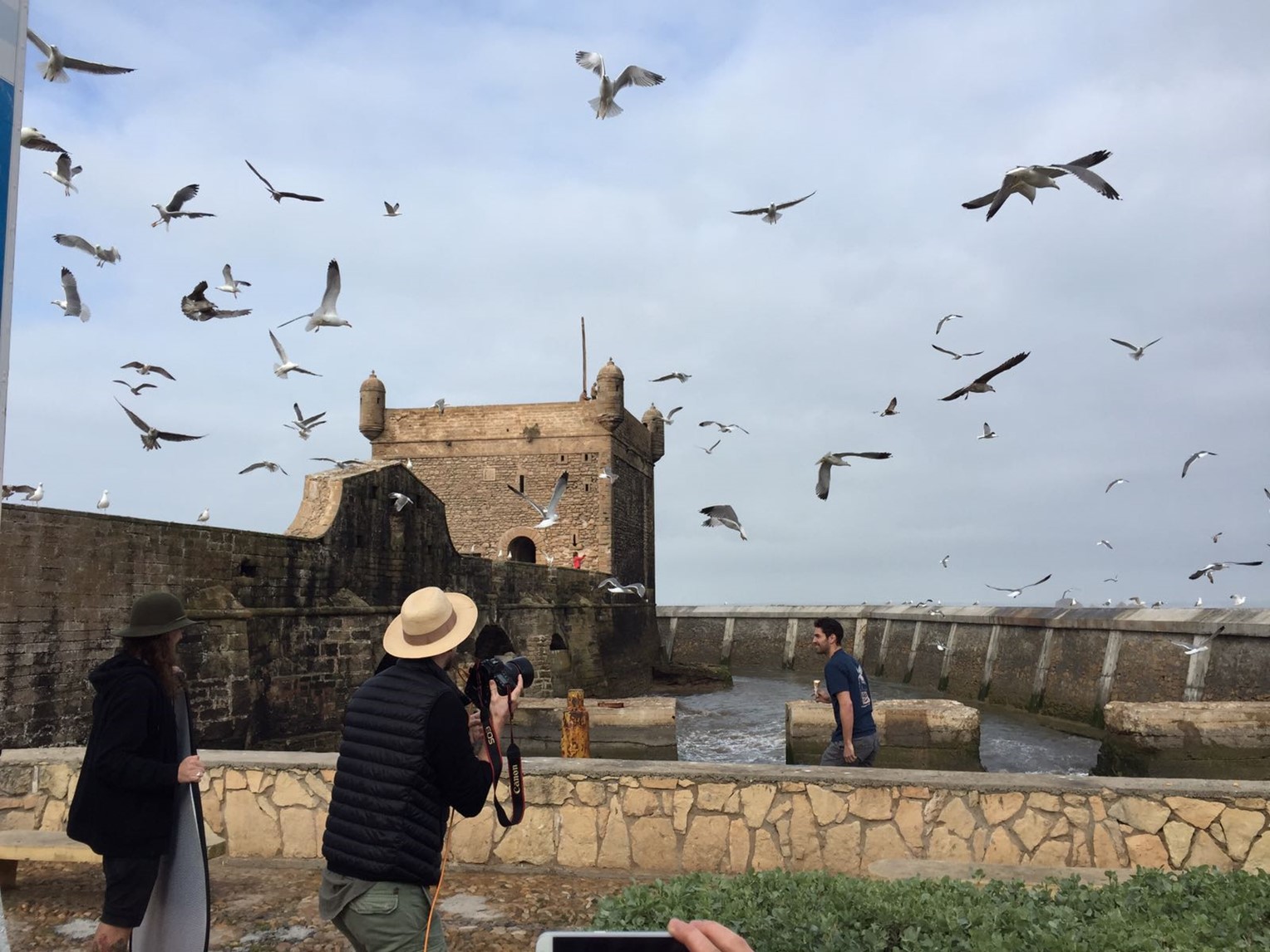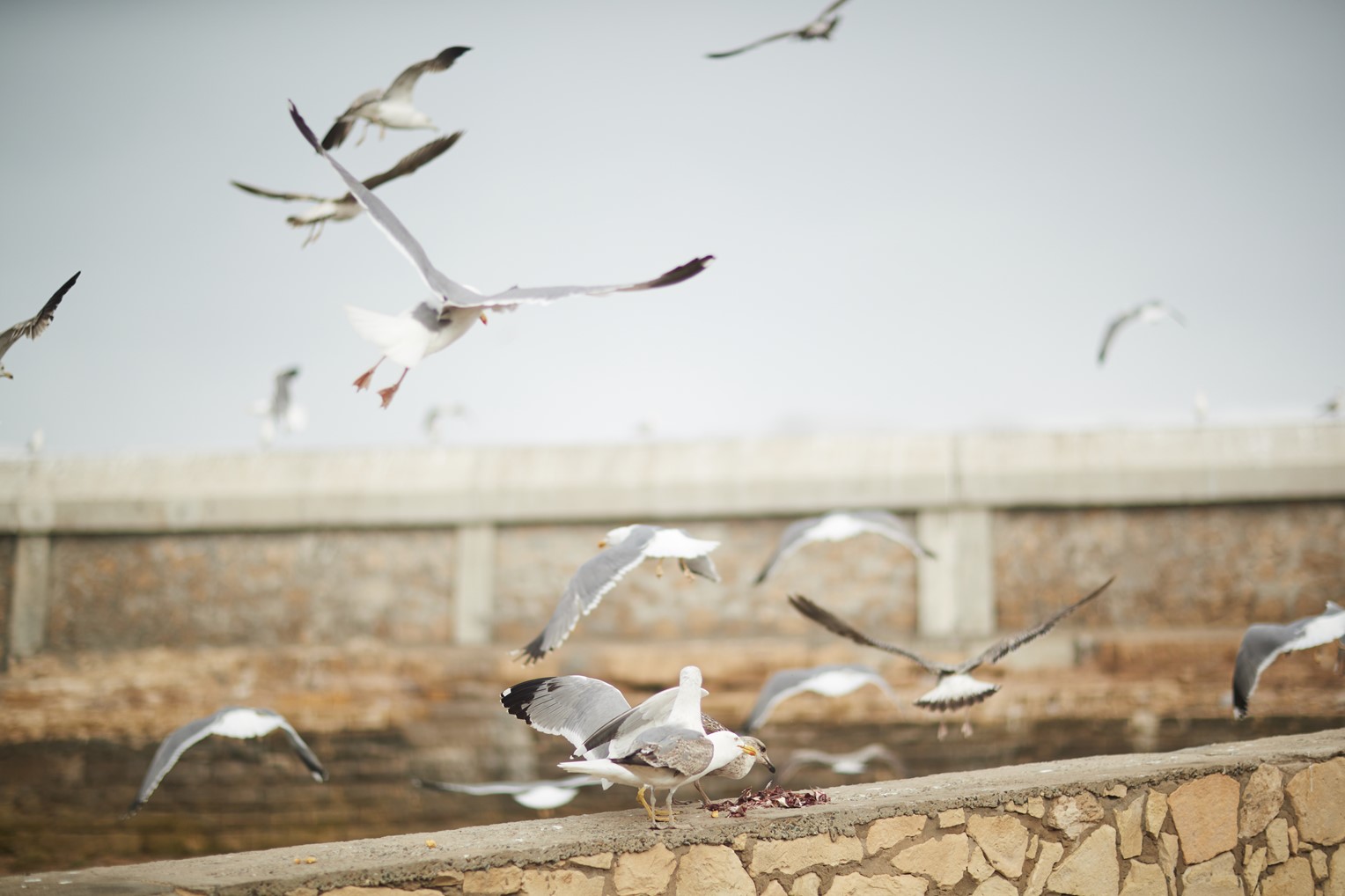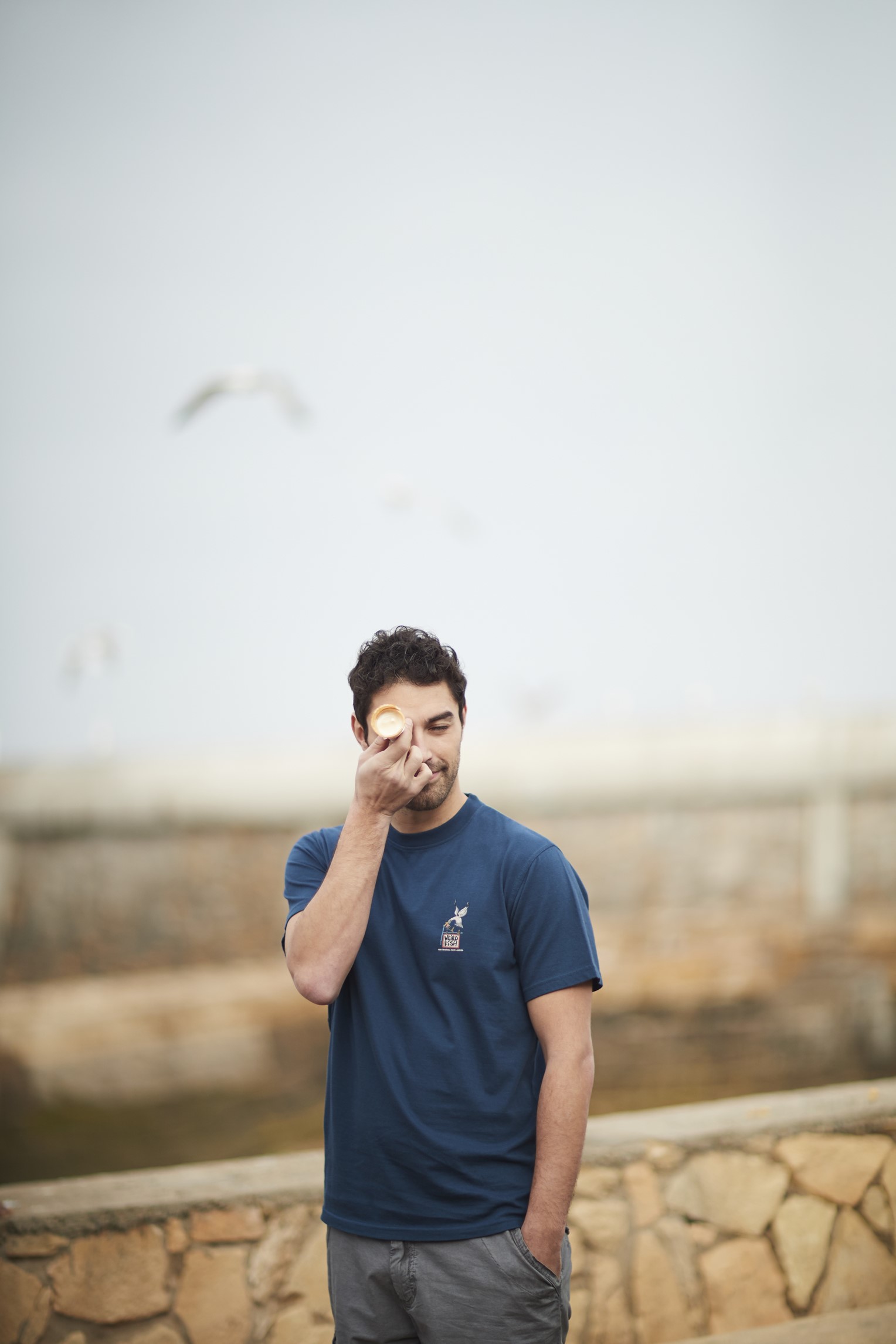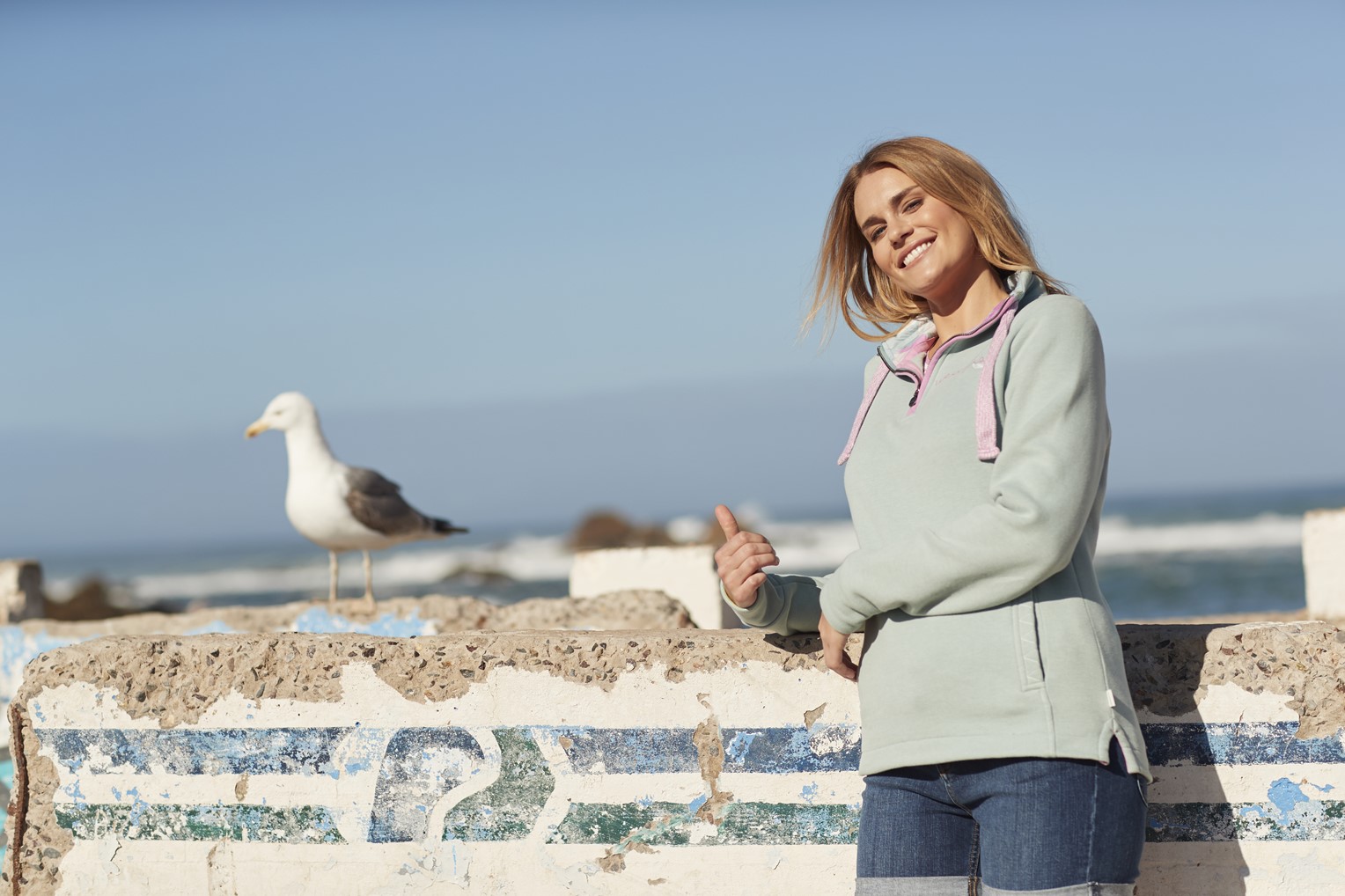 There was no end of interesting areas to explore in this town, it was hard to tear ourselves away.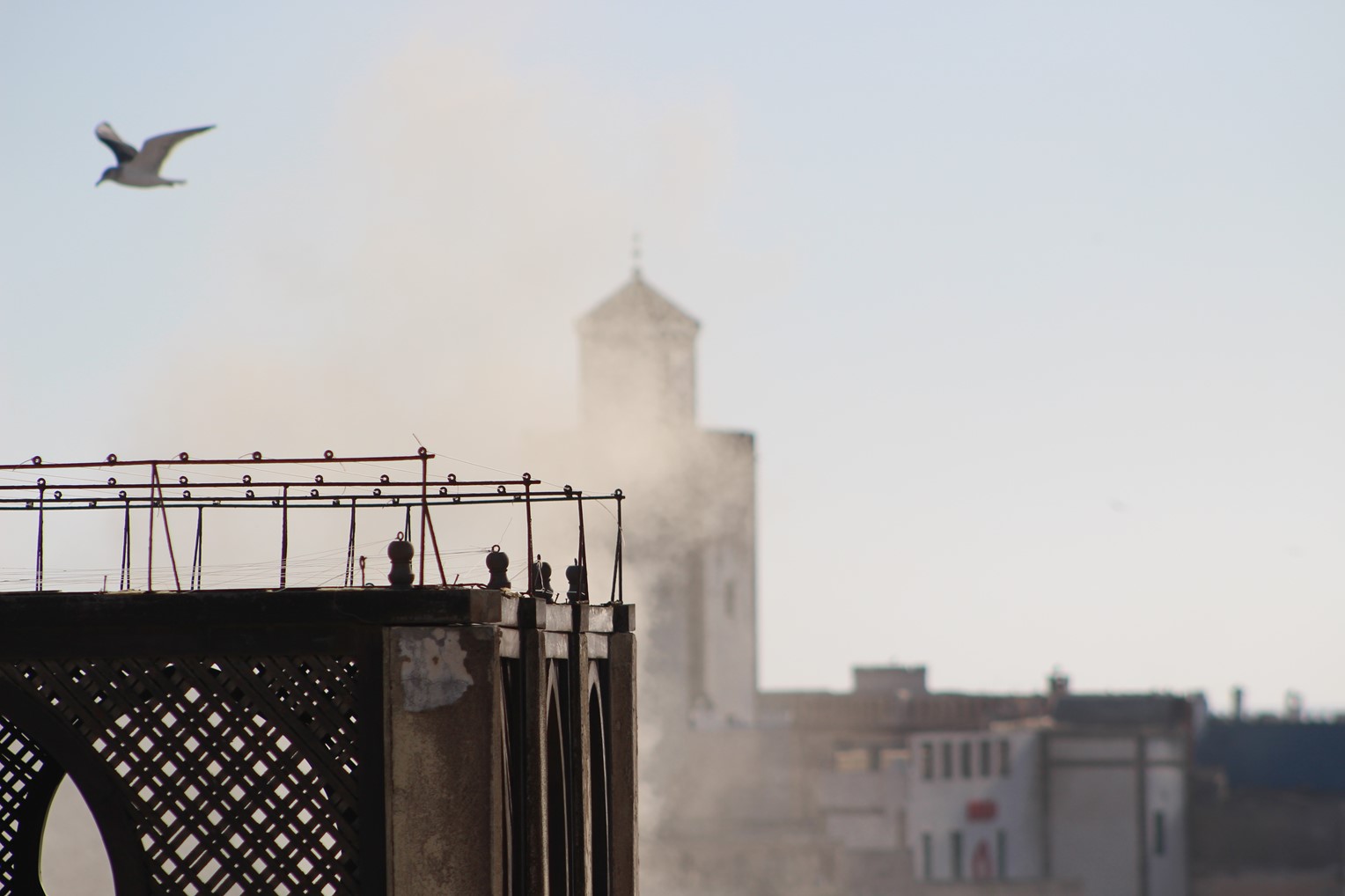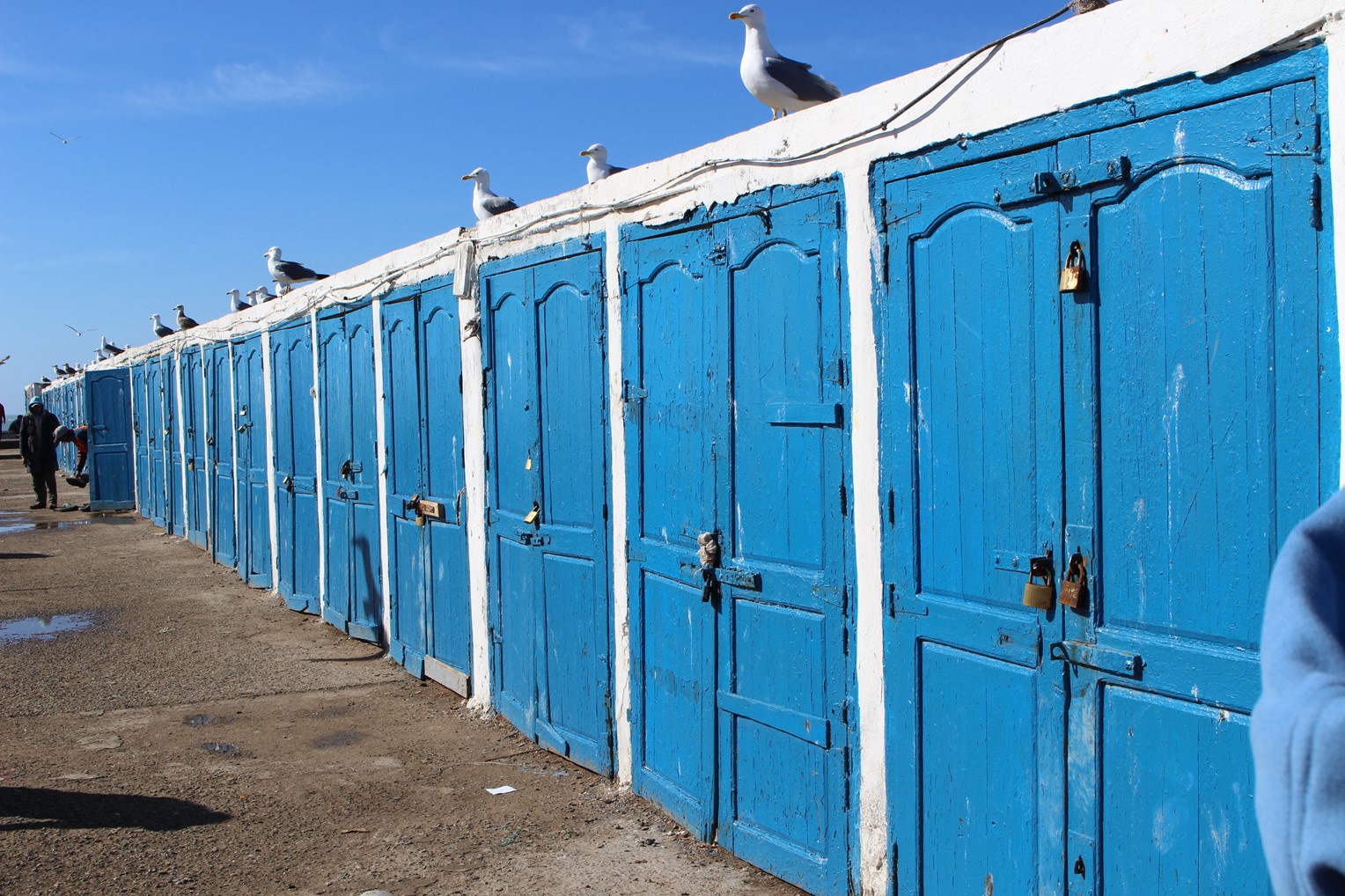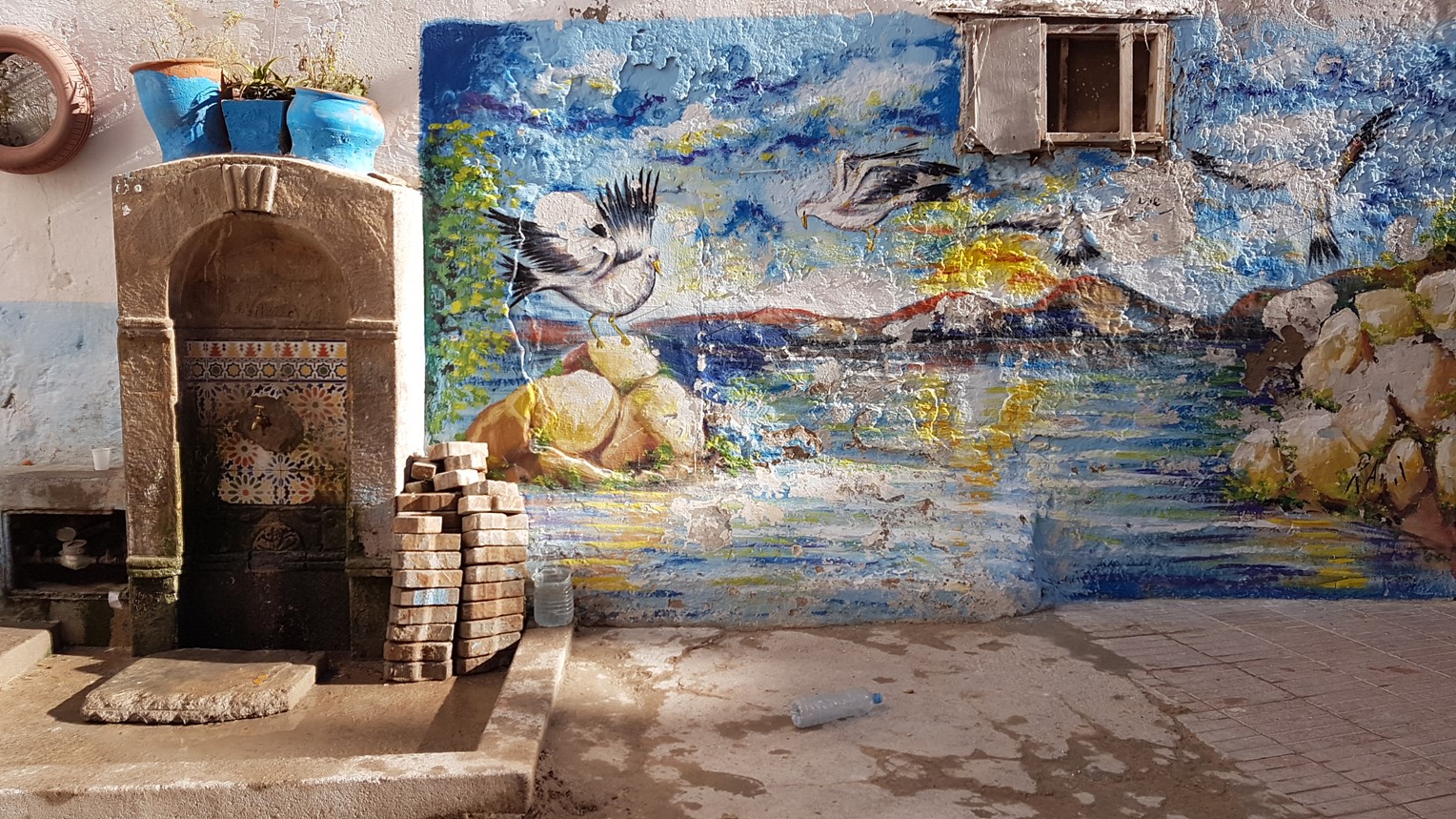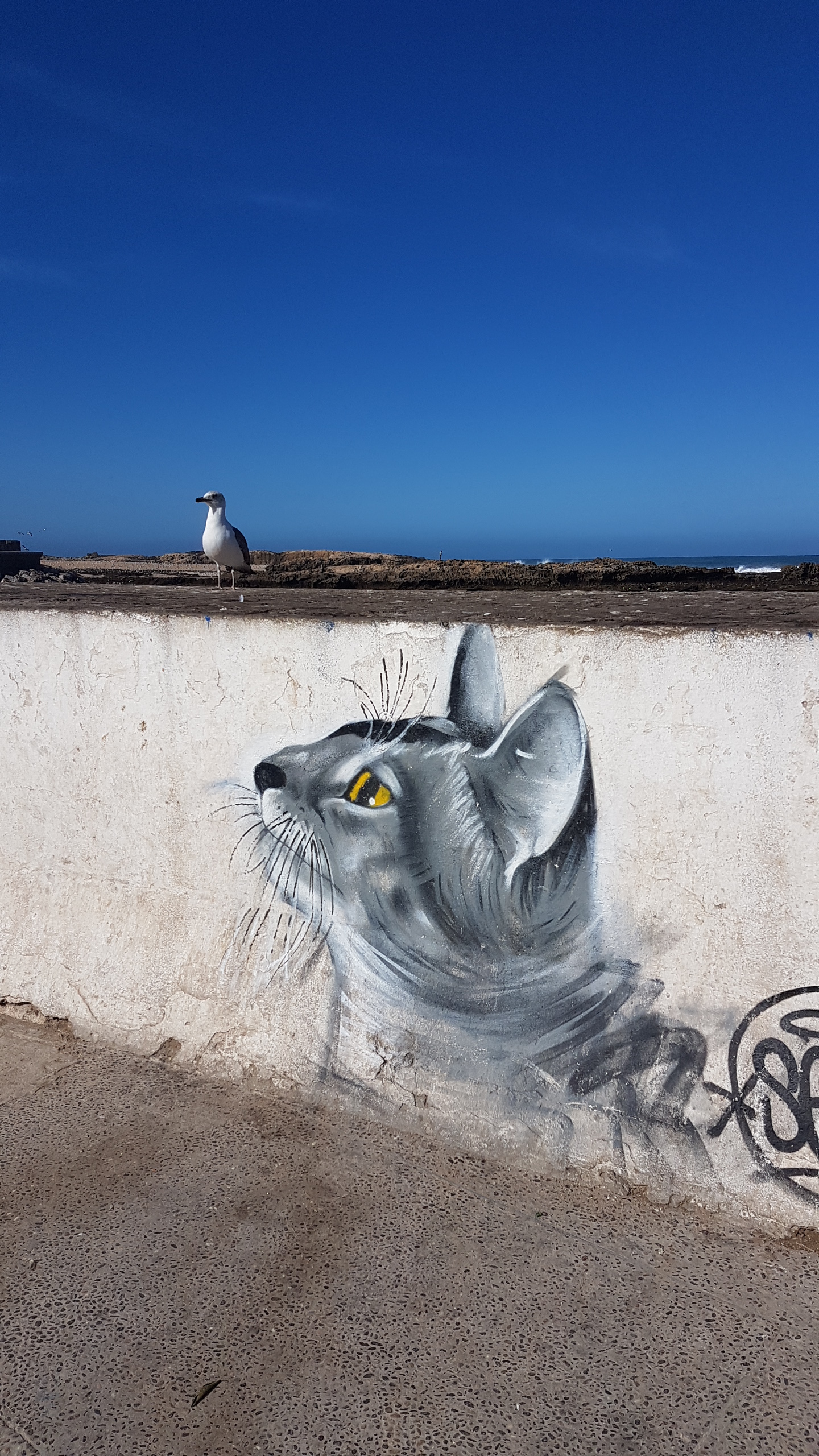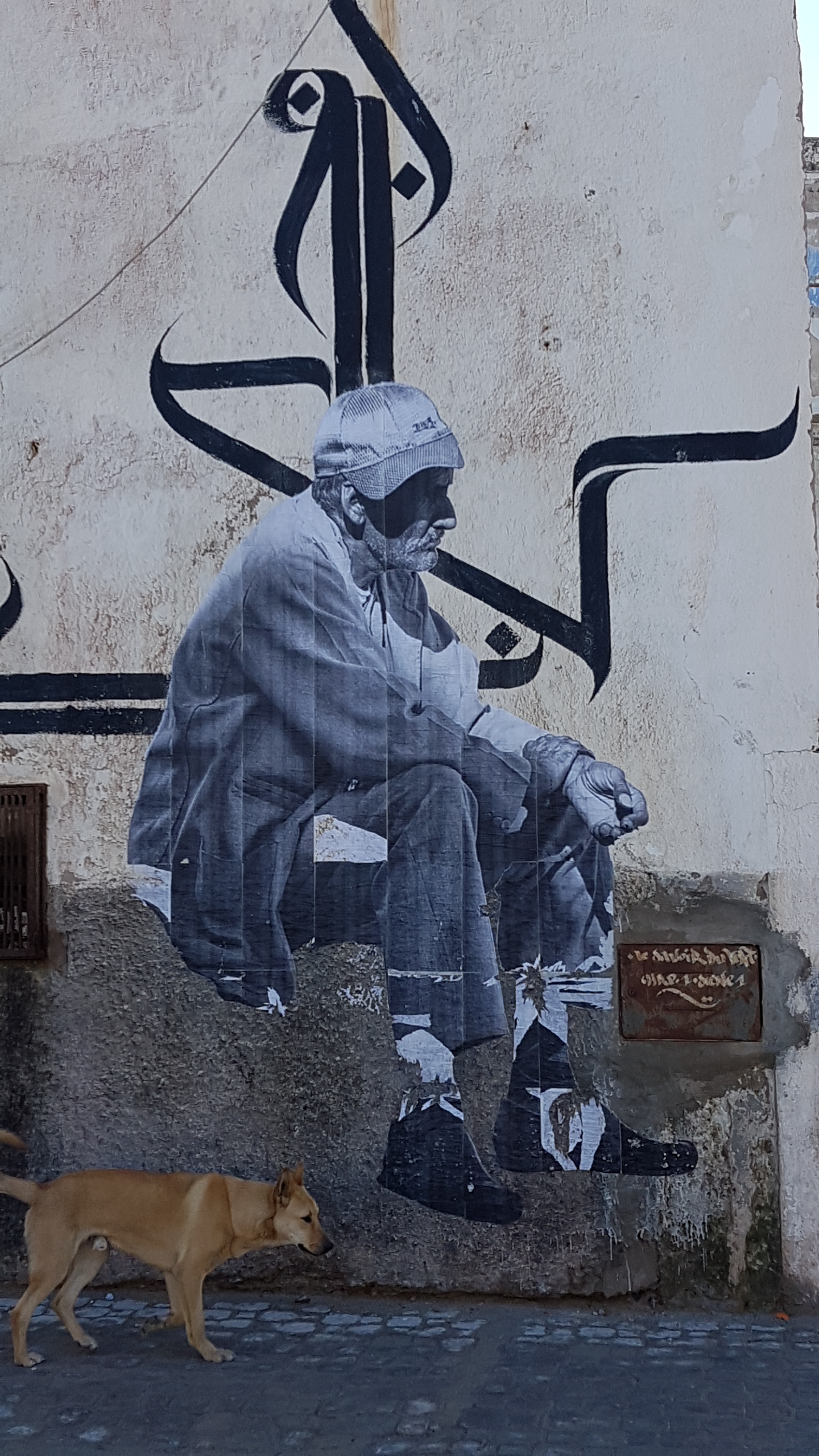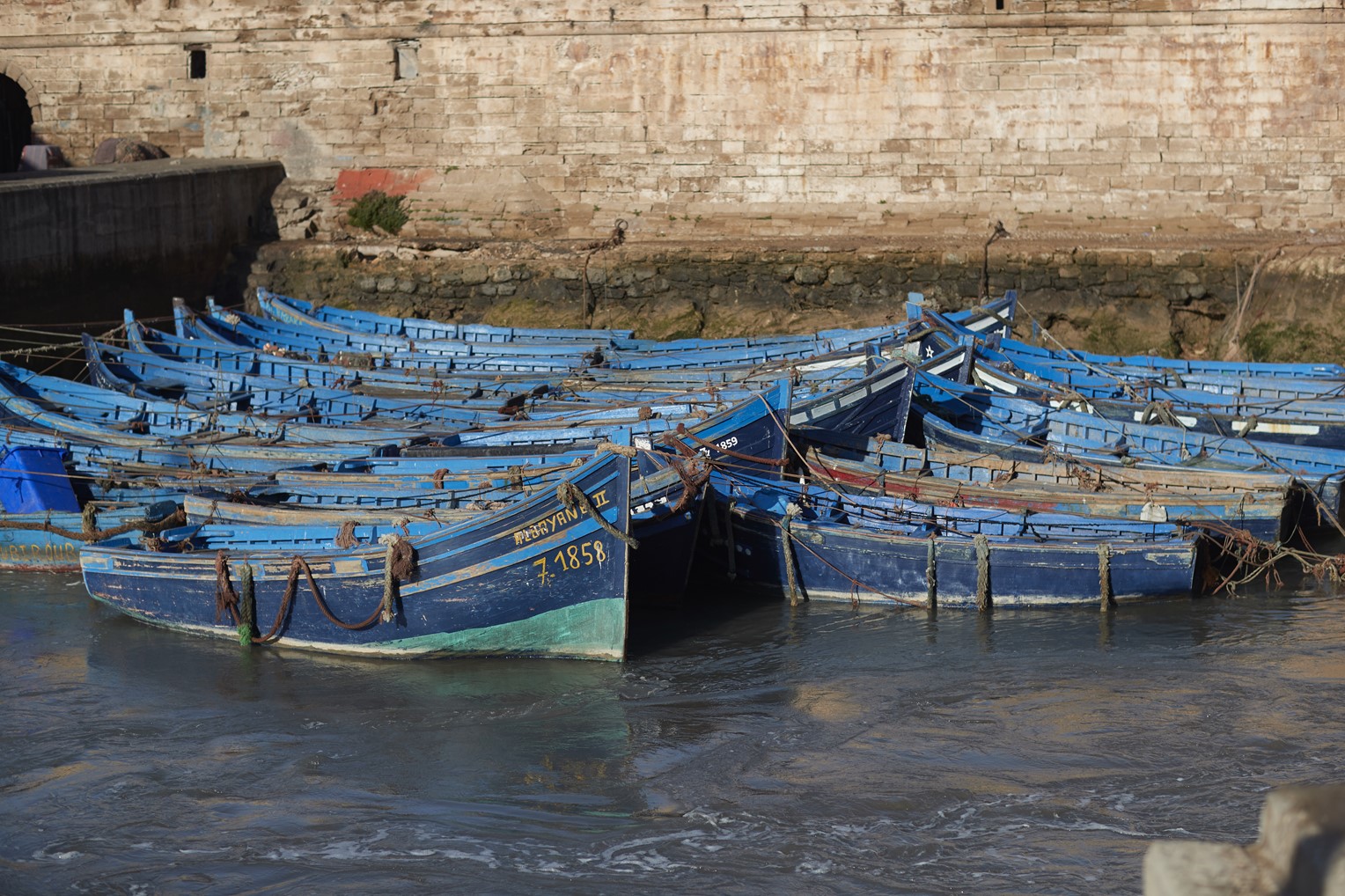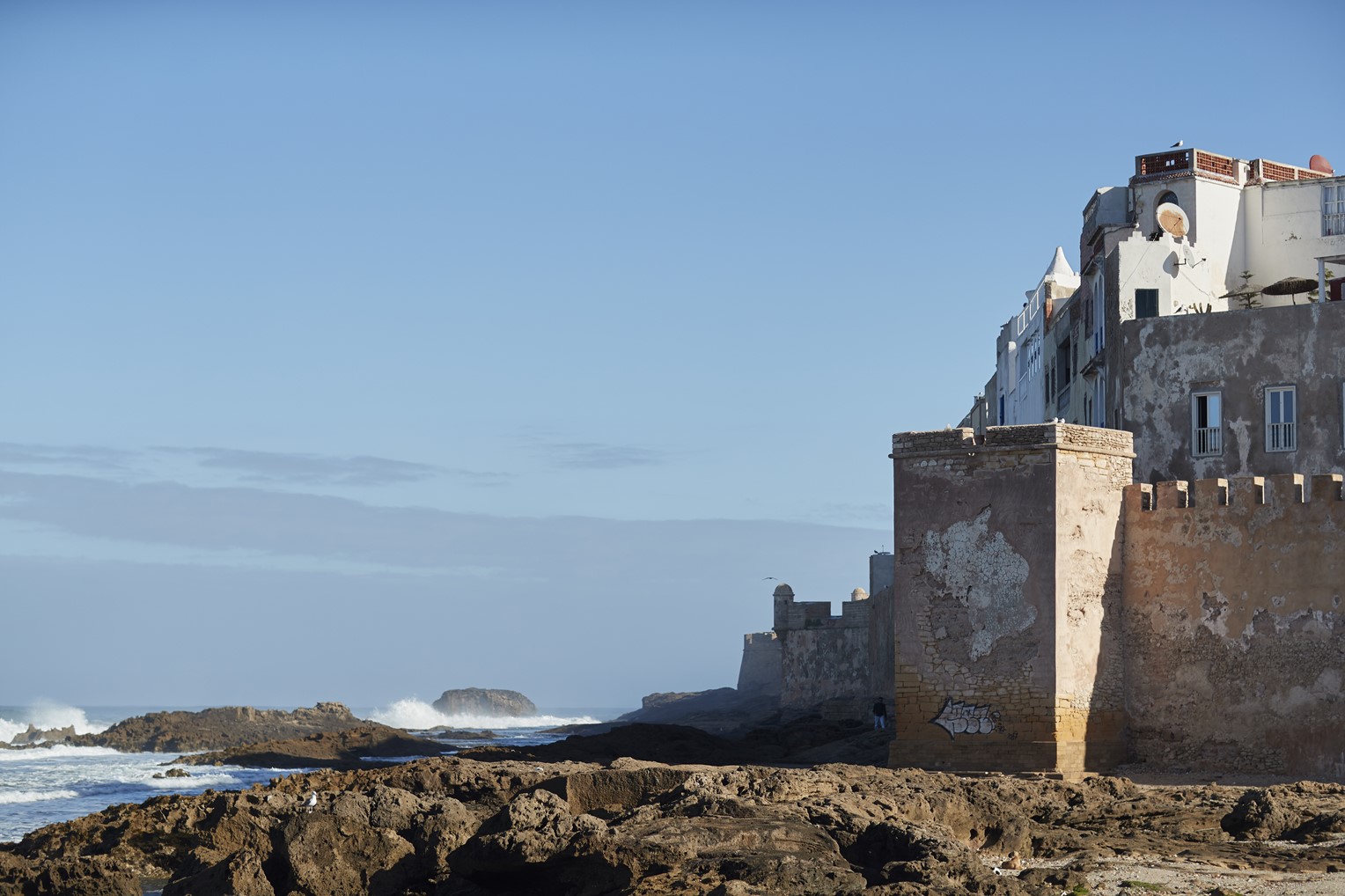 Morocco is famous for its deliciously nutty Argon Oil. We were invited to see how it was made, and even try our hand at grinding some ourselves.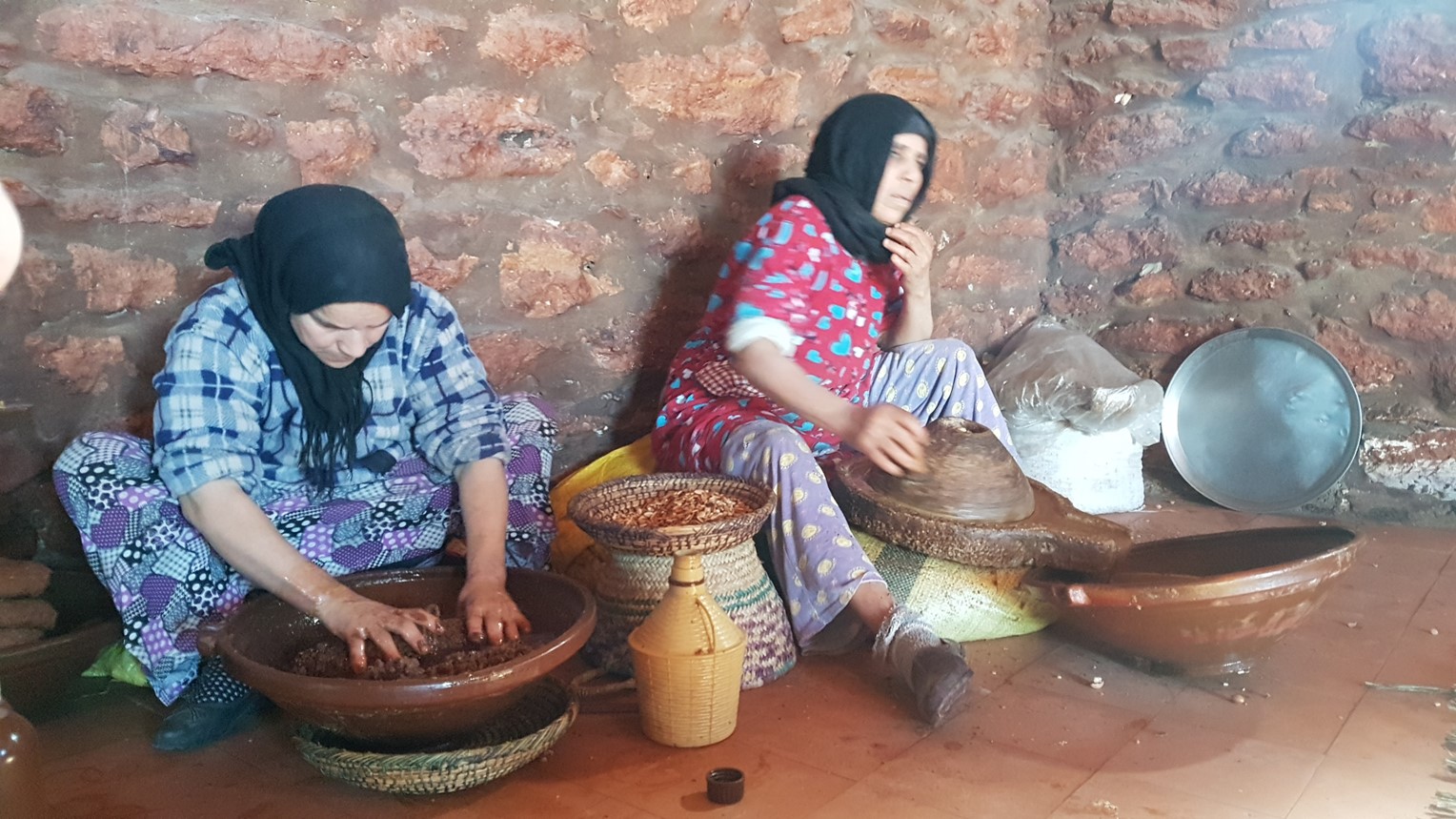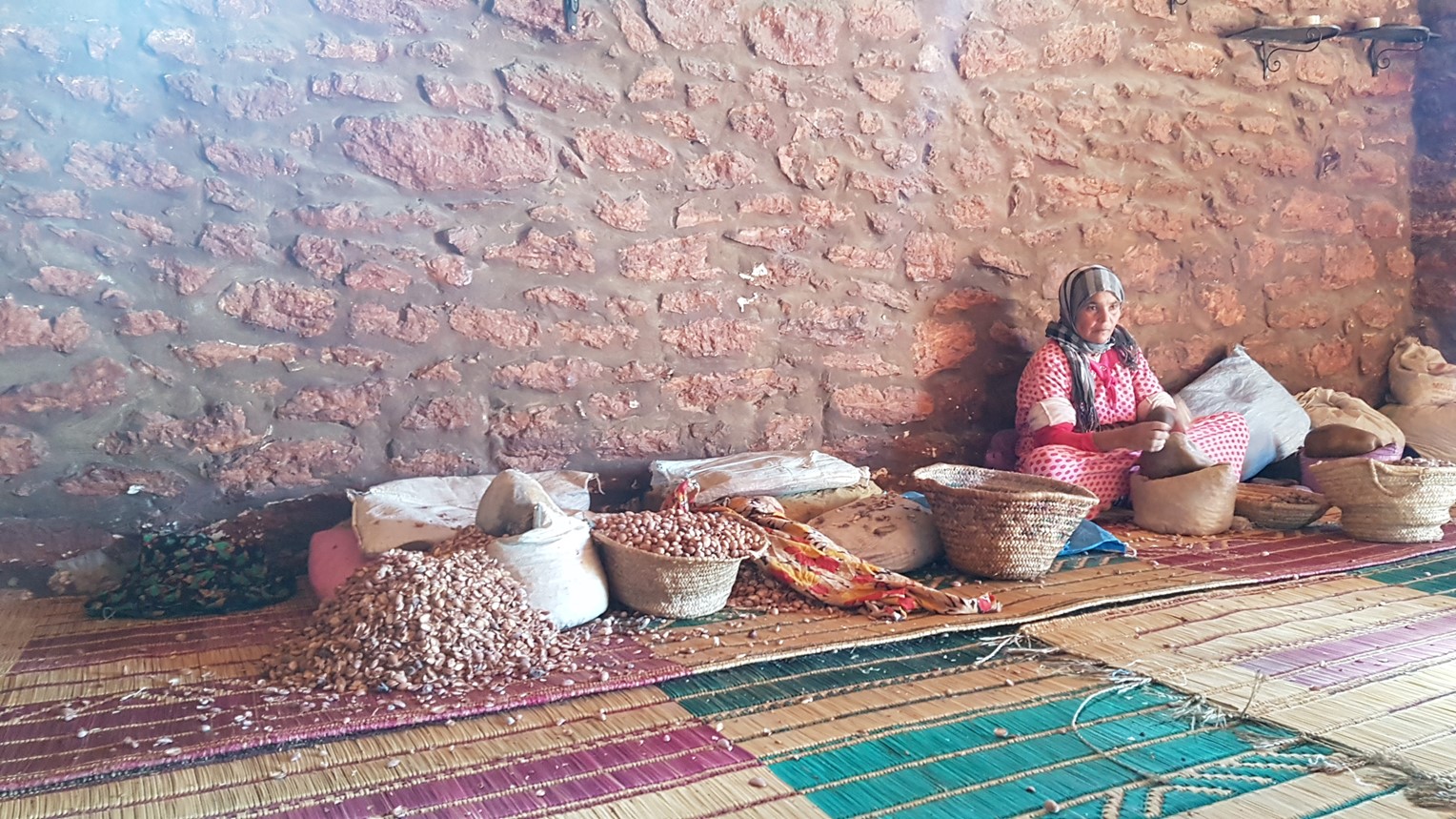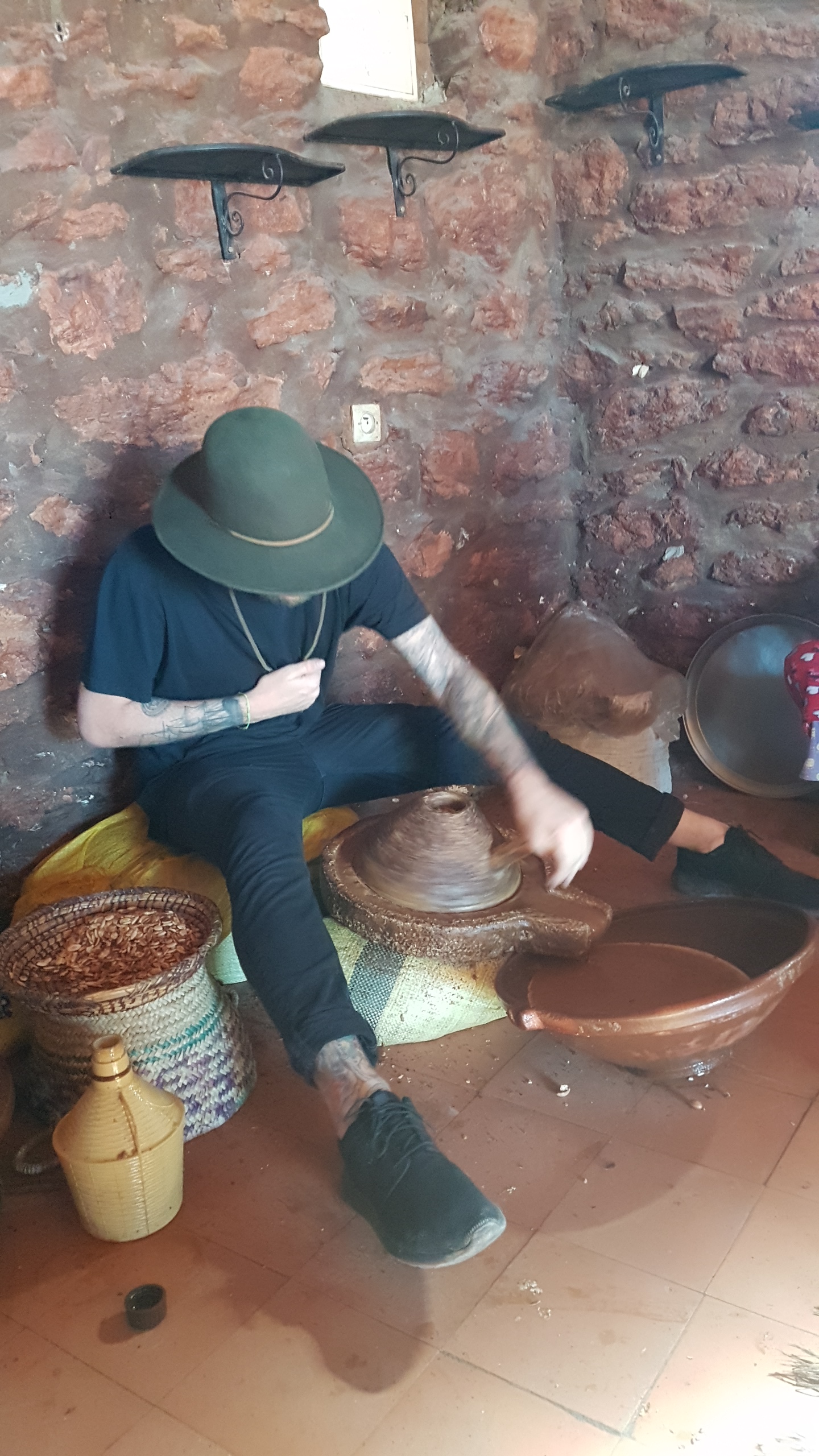 Another day took us up into the hills, where we were treated to amazing views, and a traditional sheep roast.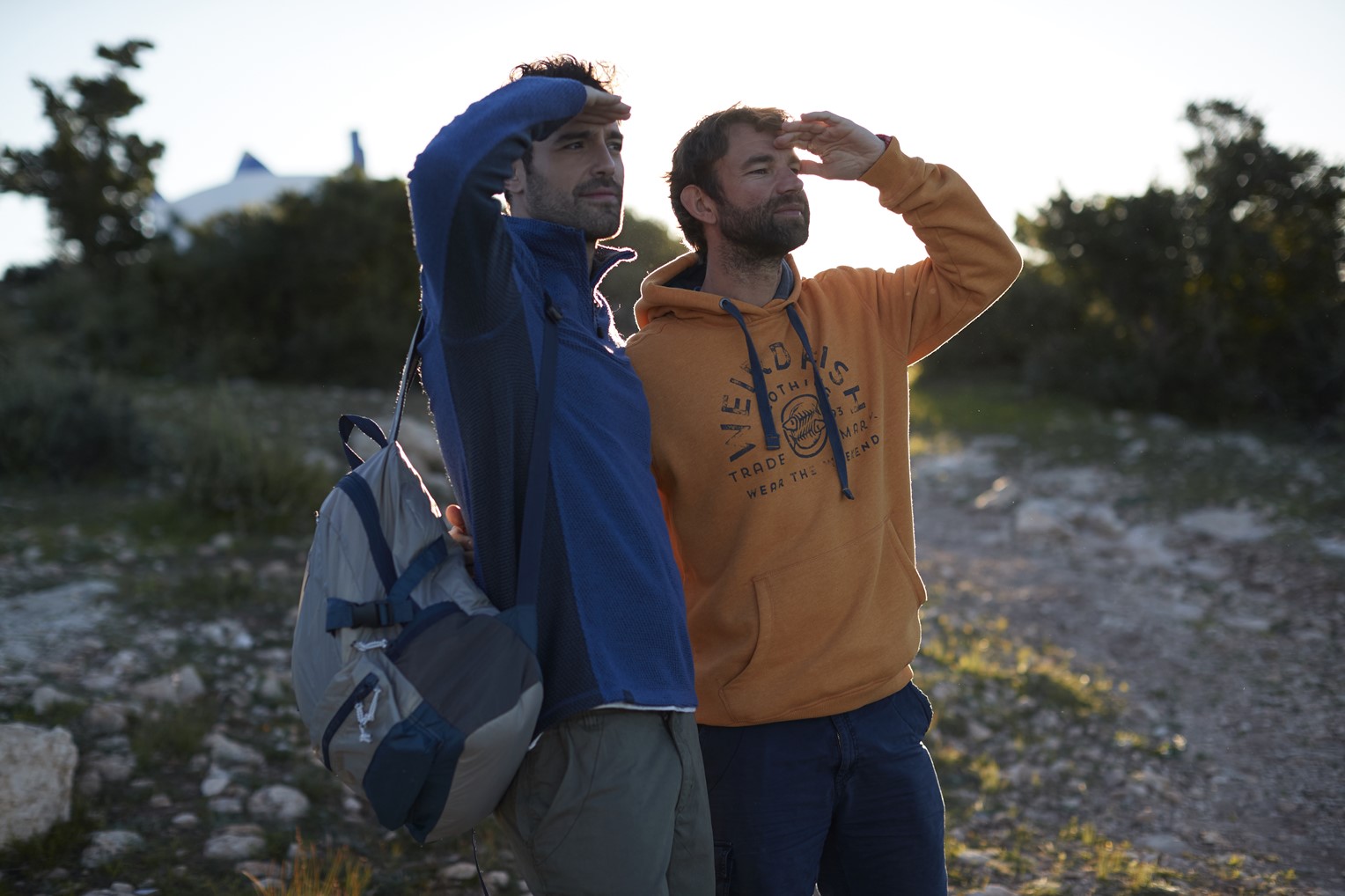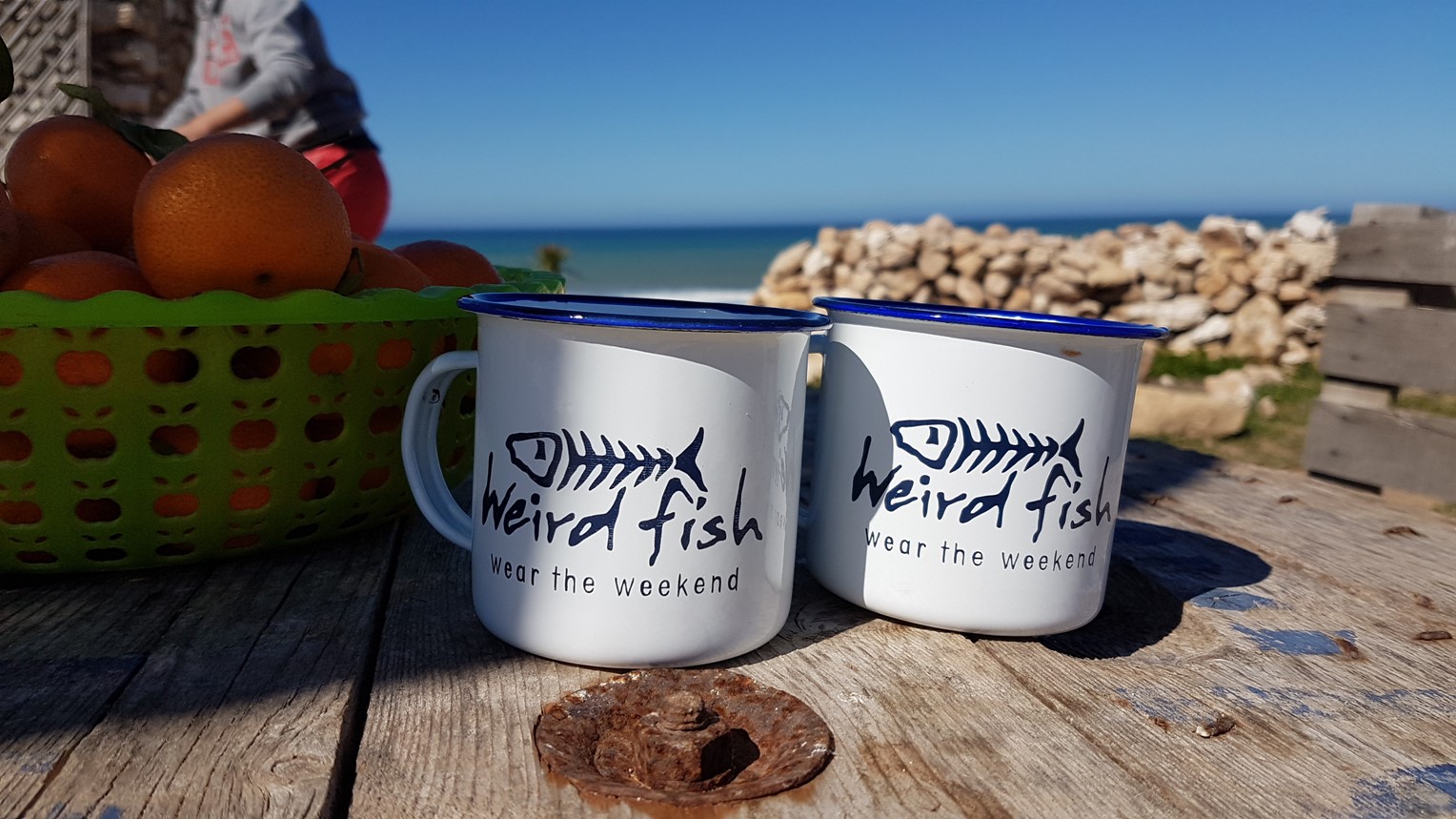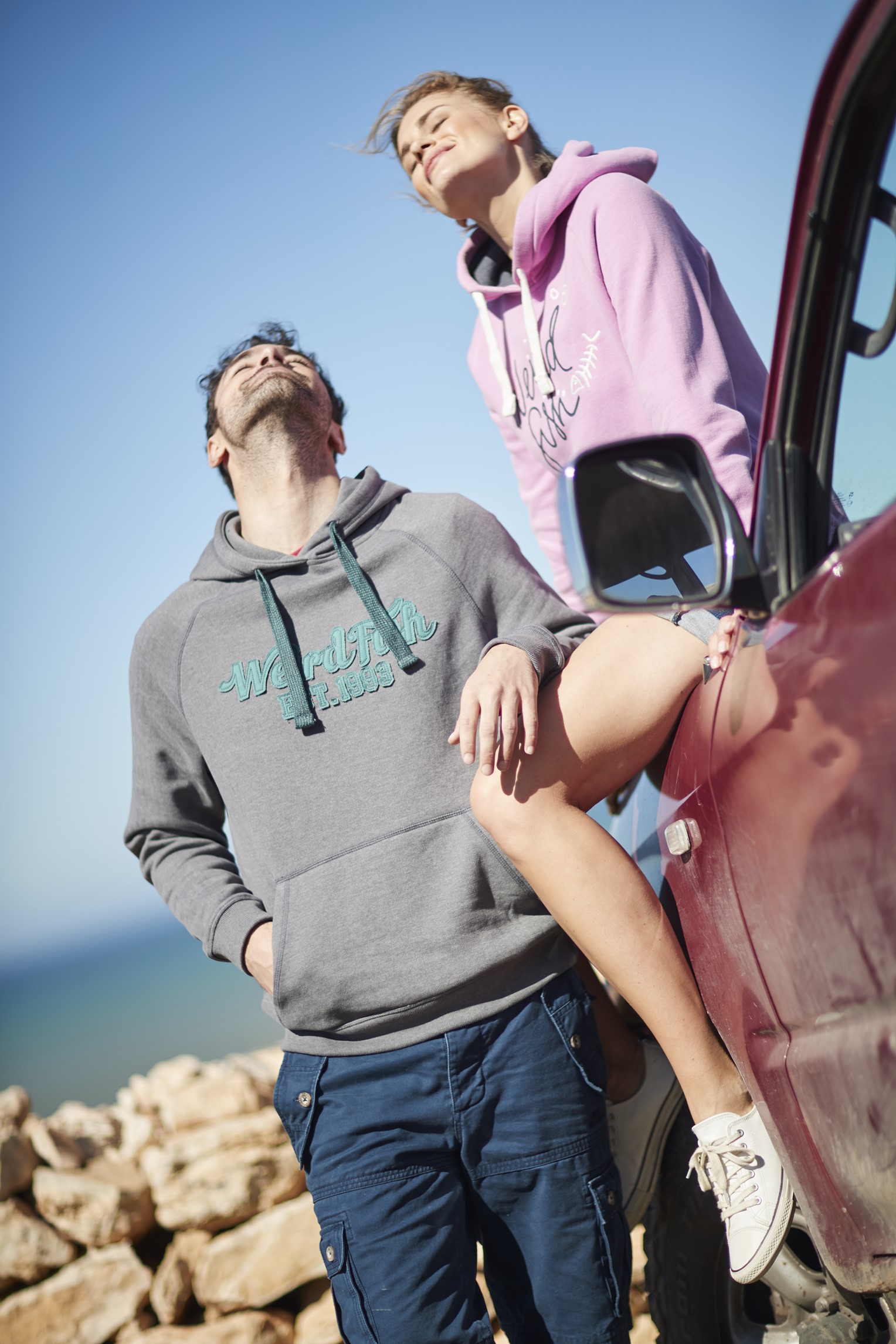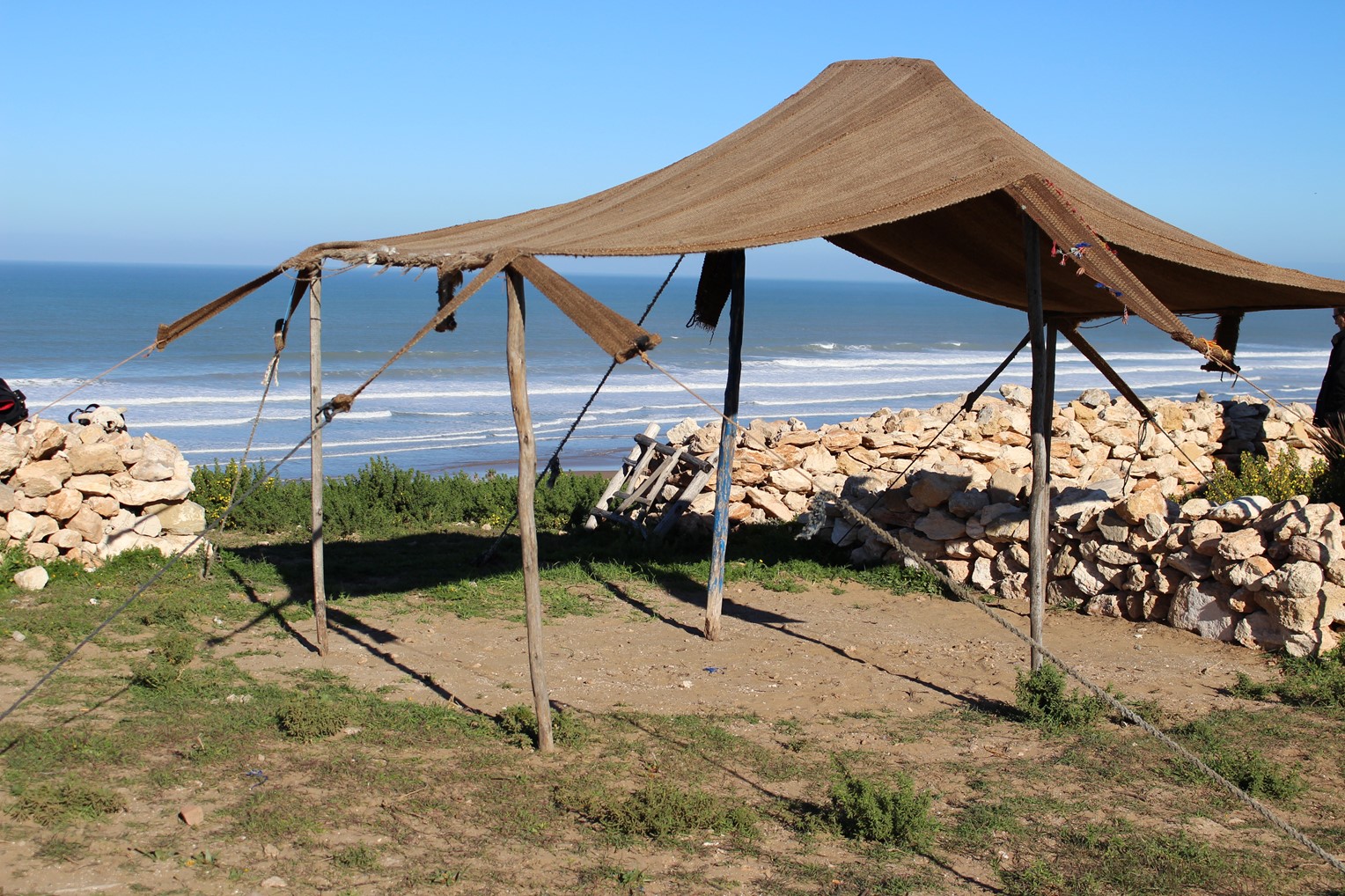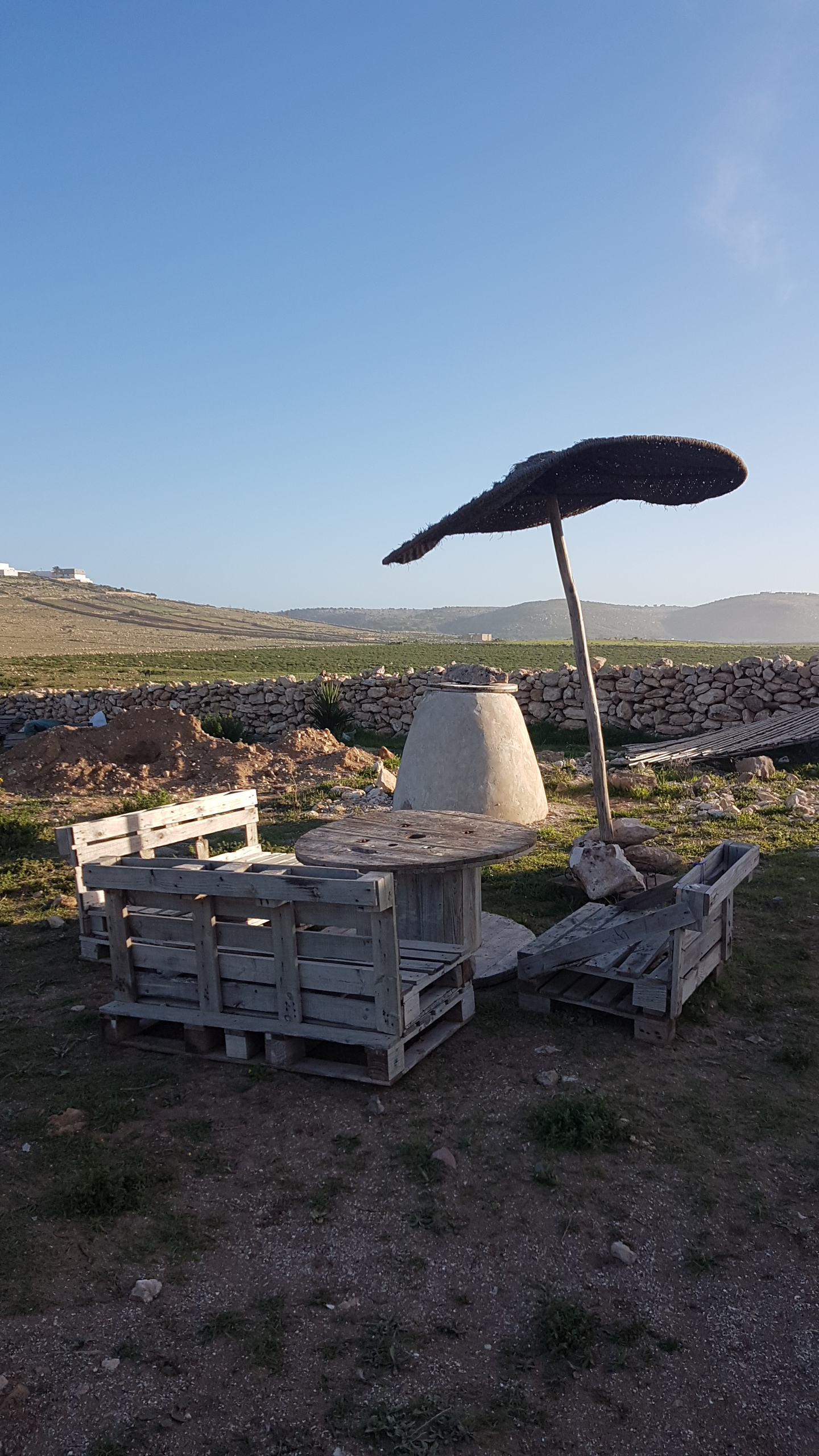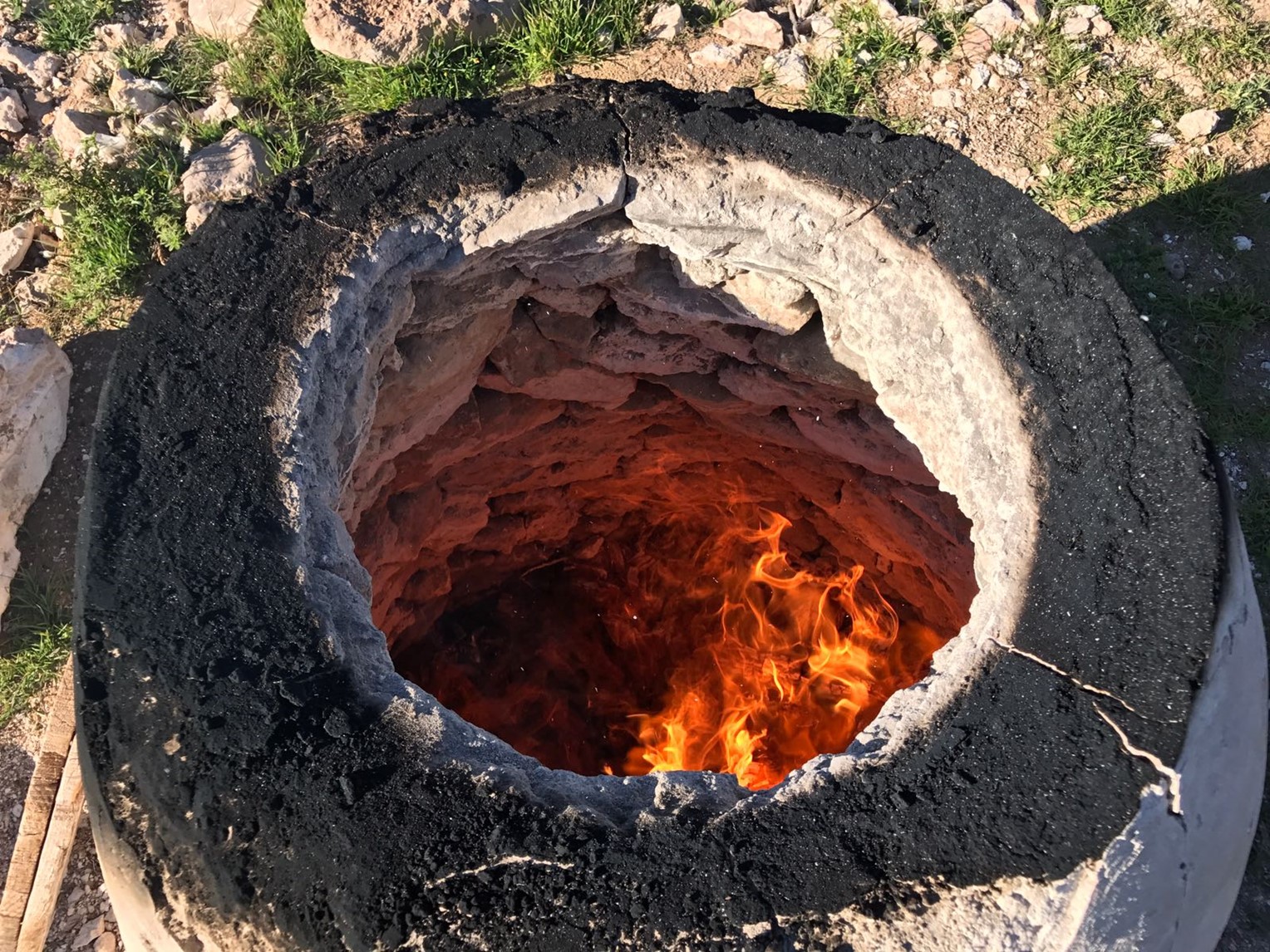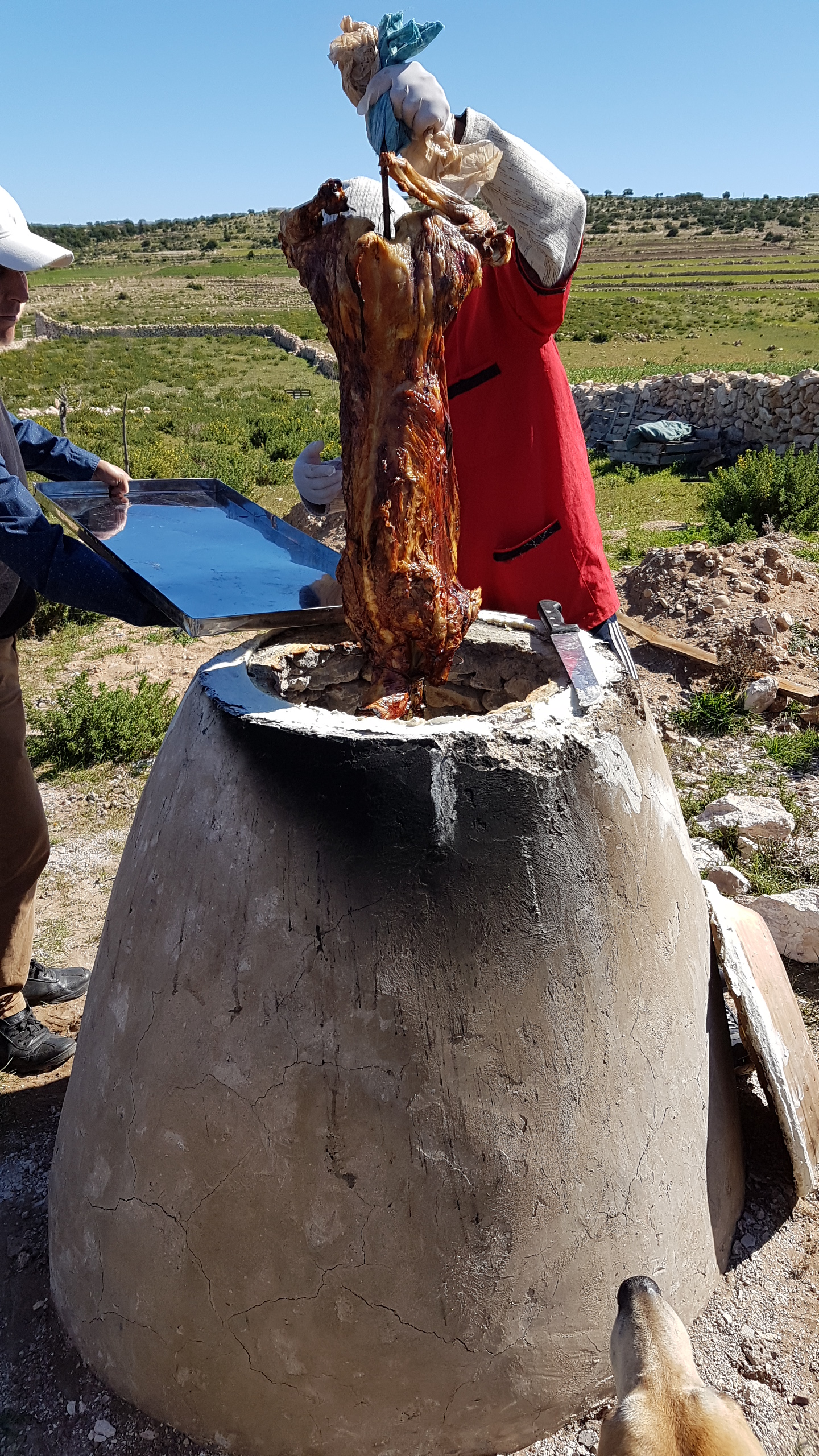 The last day took us to the long expansive beach in
Sidi Kaouki
, a popular hangout for surfers.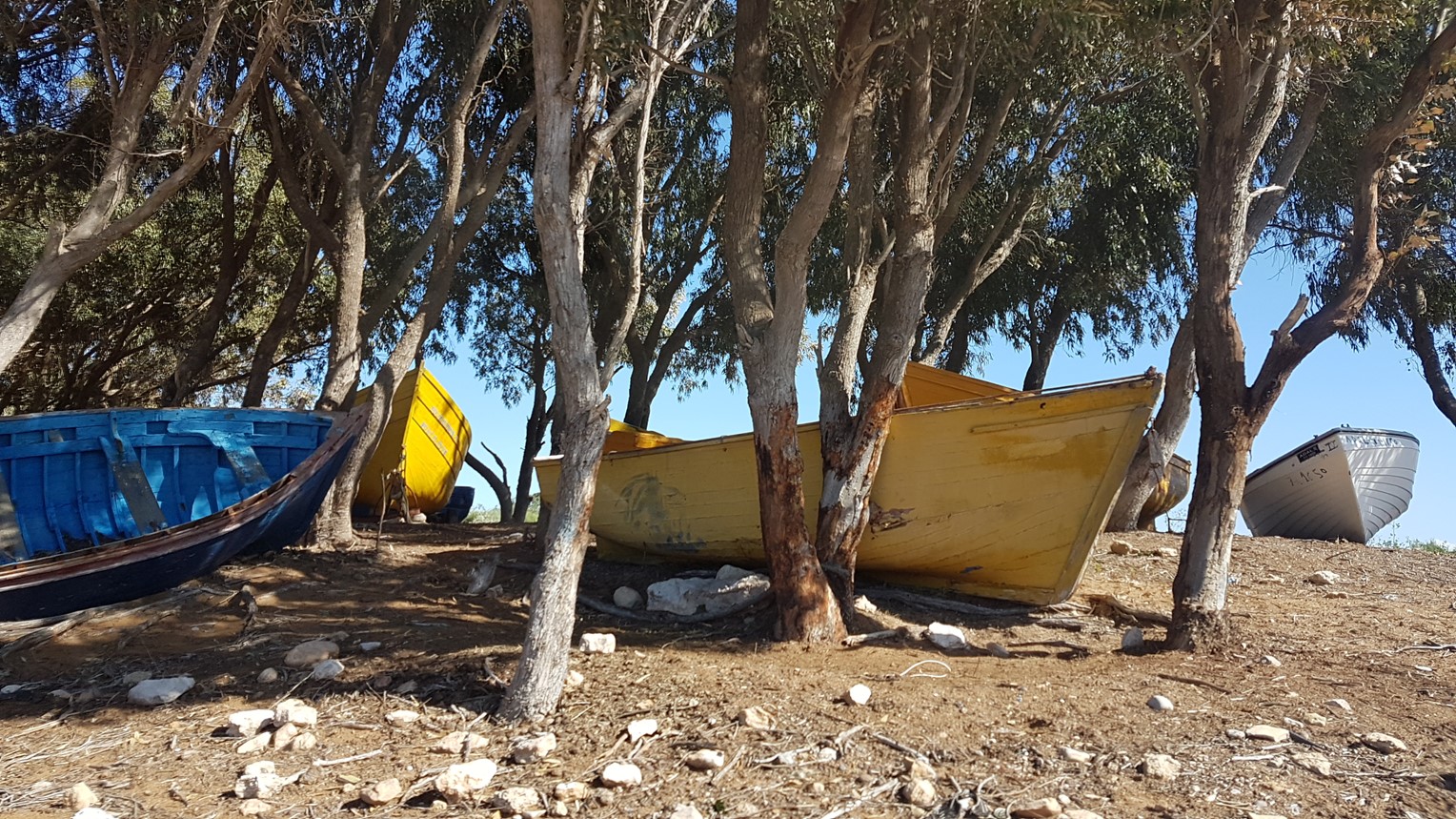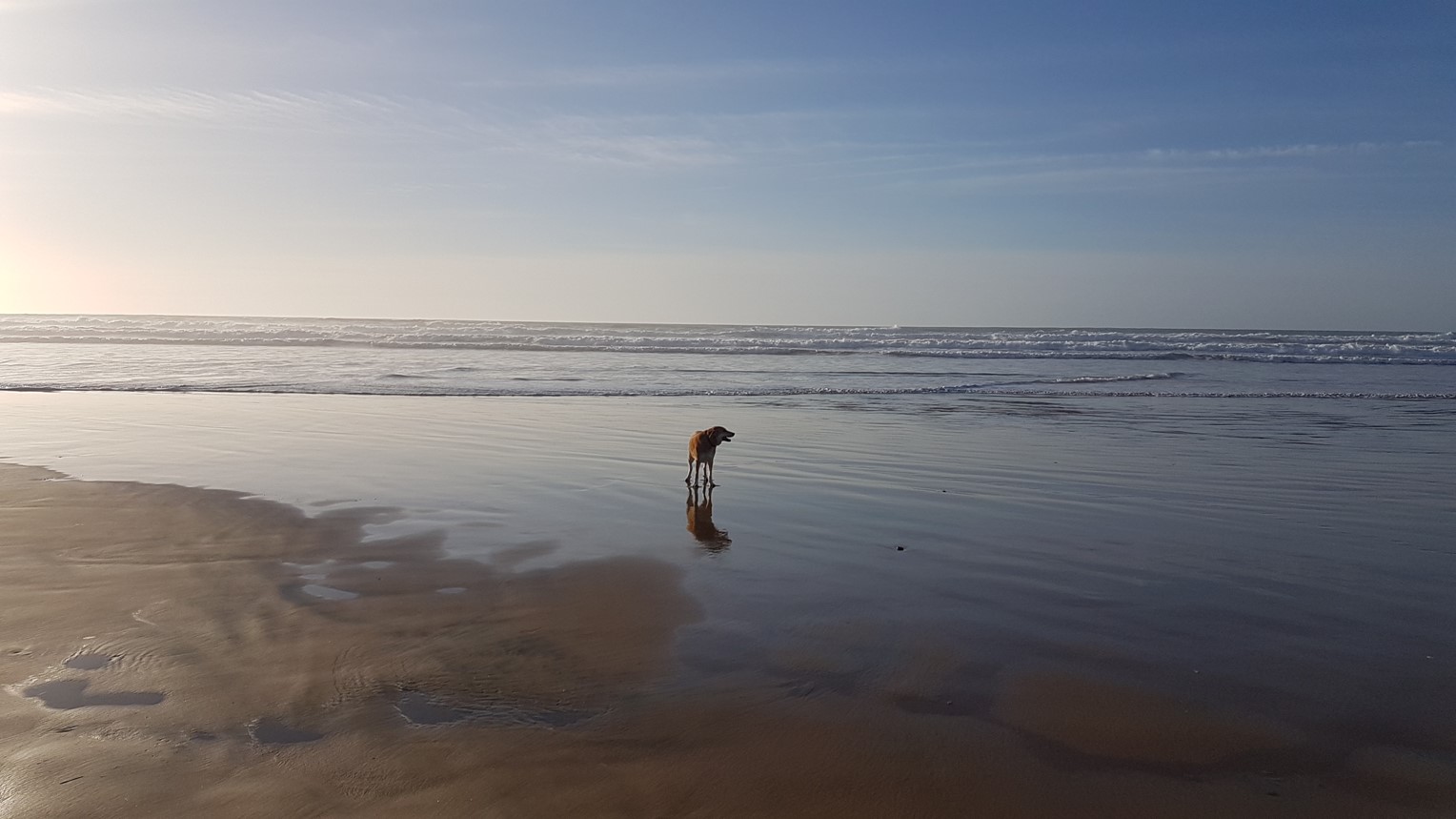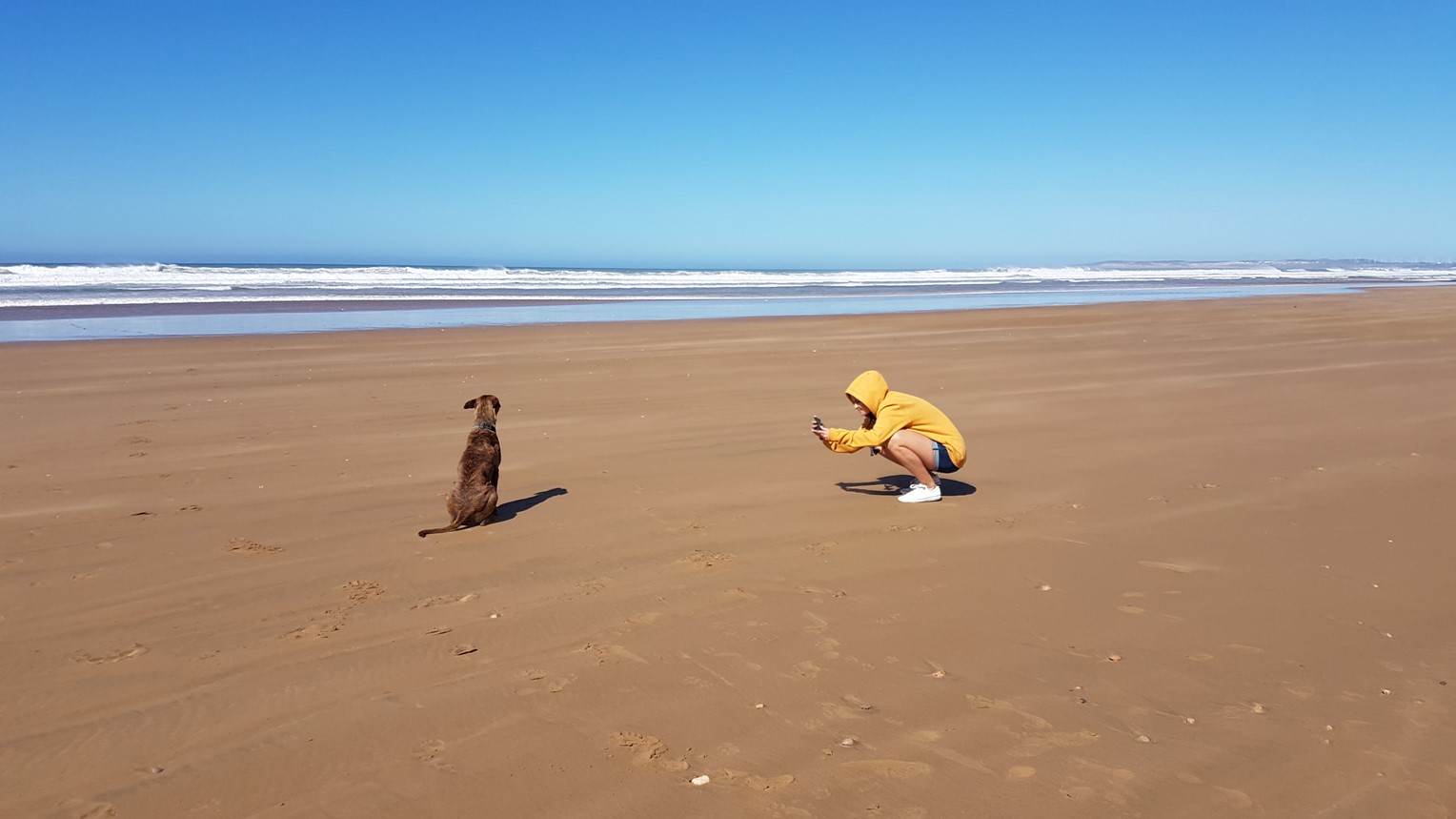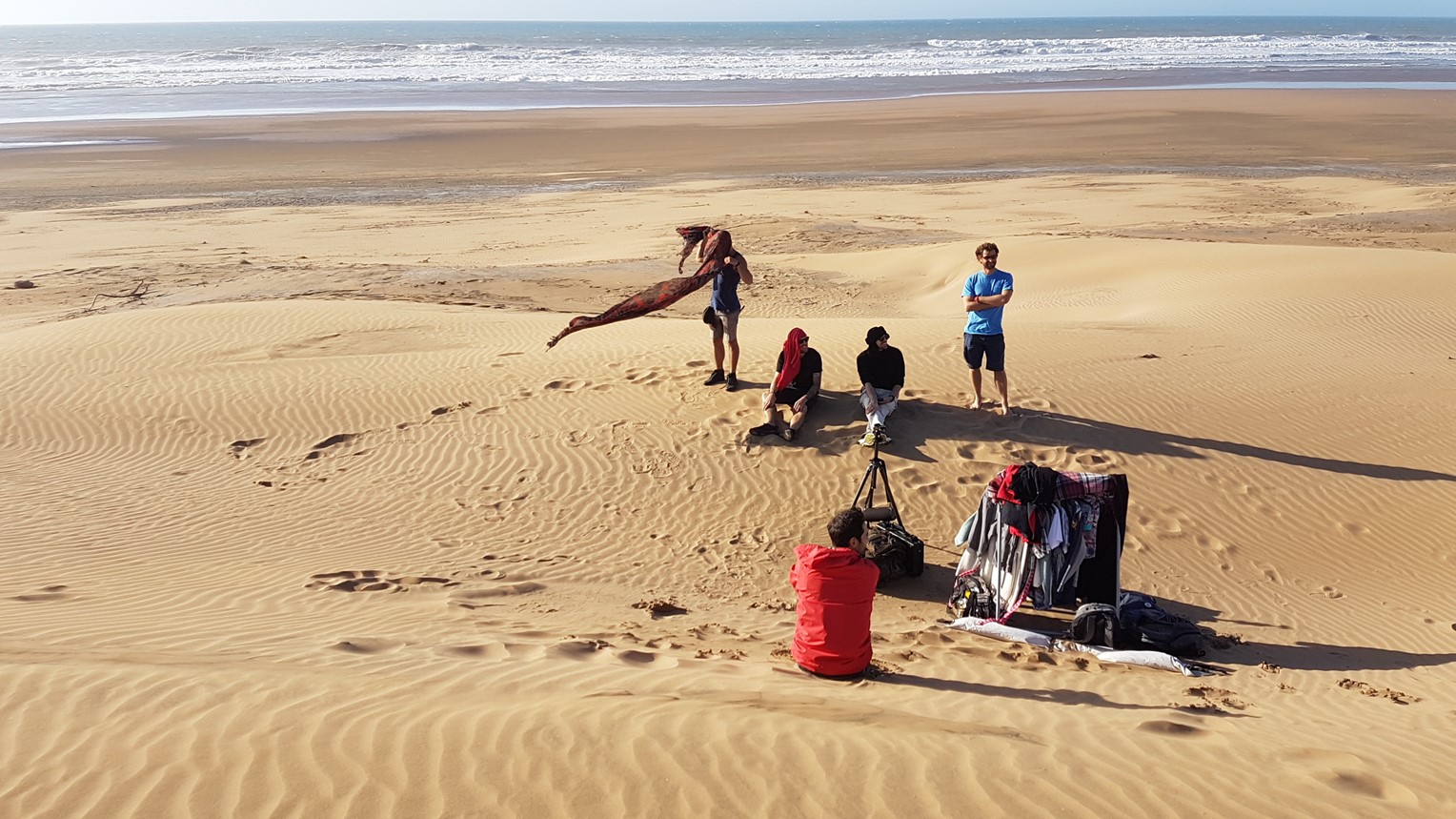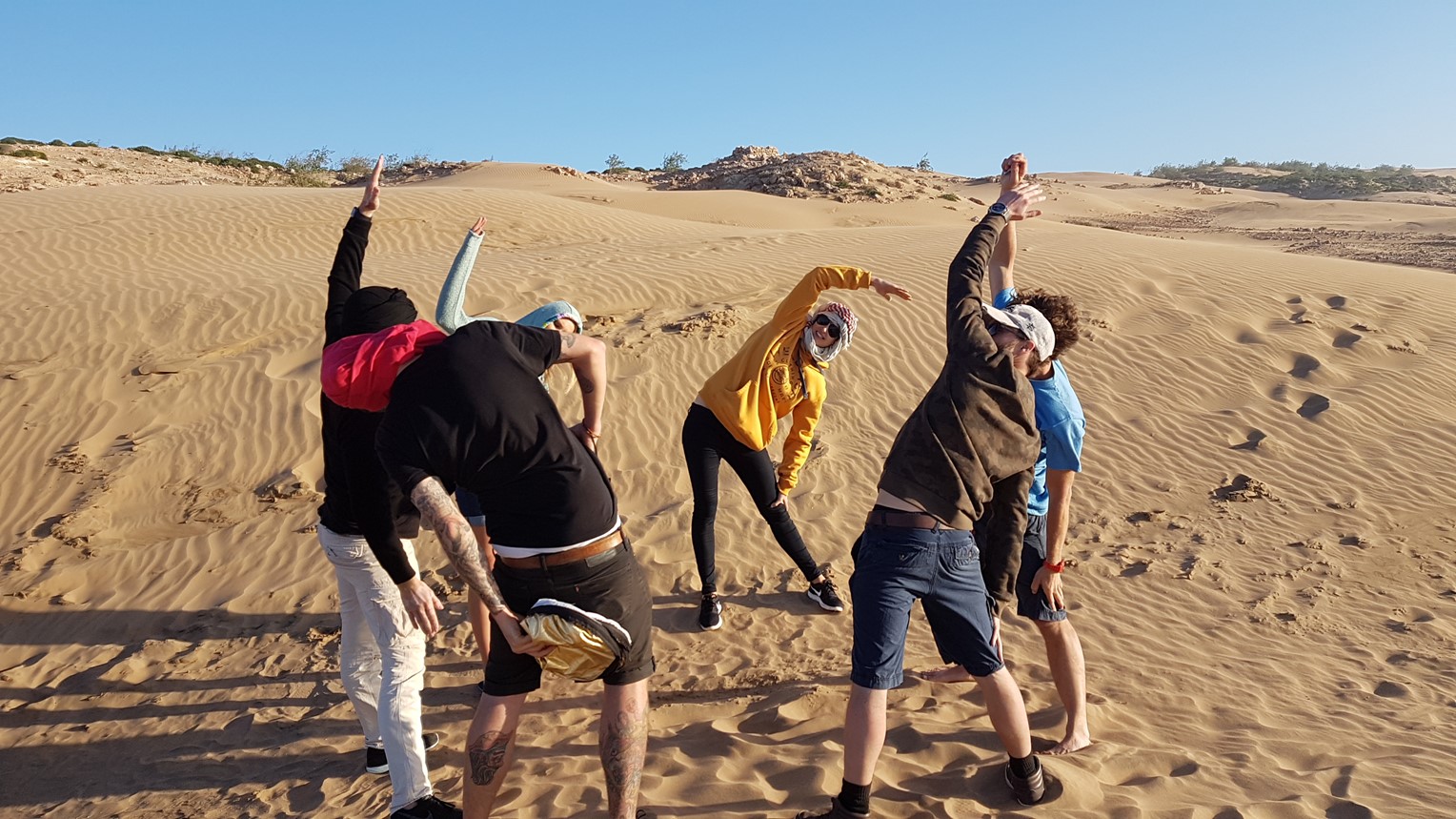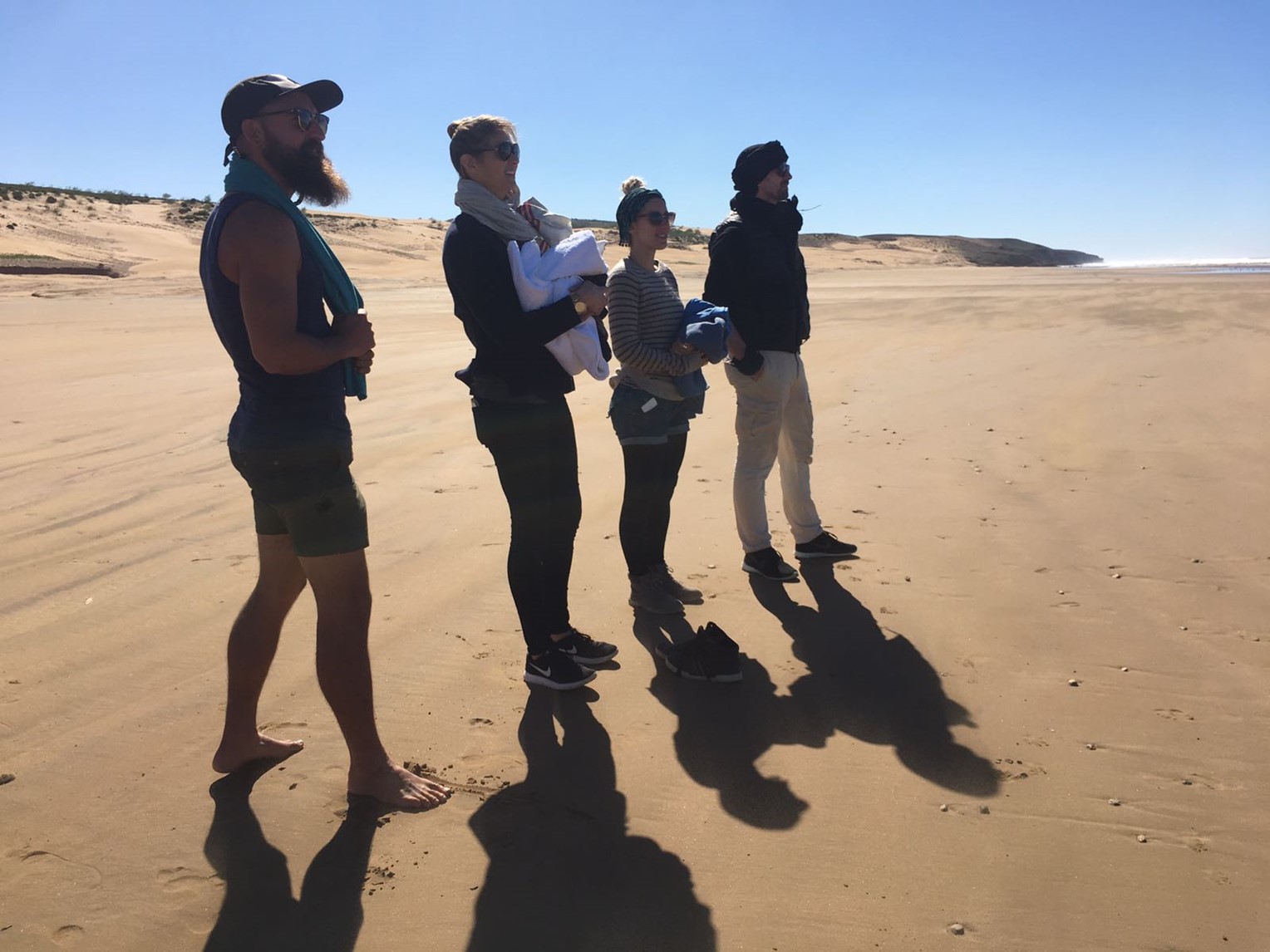 Due to the extreme wind and constant sand-blasting, most of the team became experts in wrapping head scarves, an excellent way to keep off the sun, sand and wind.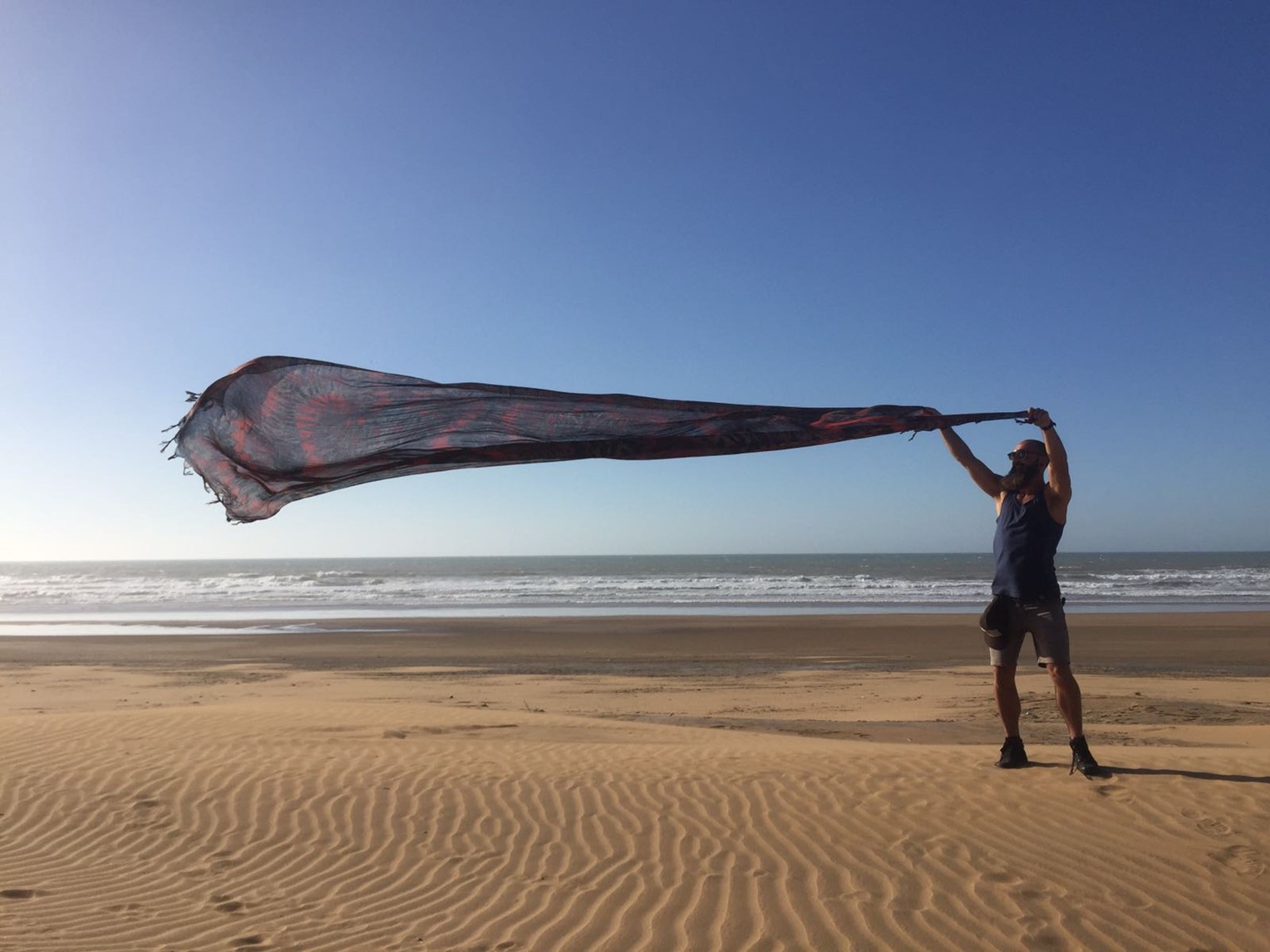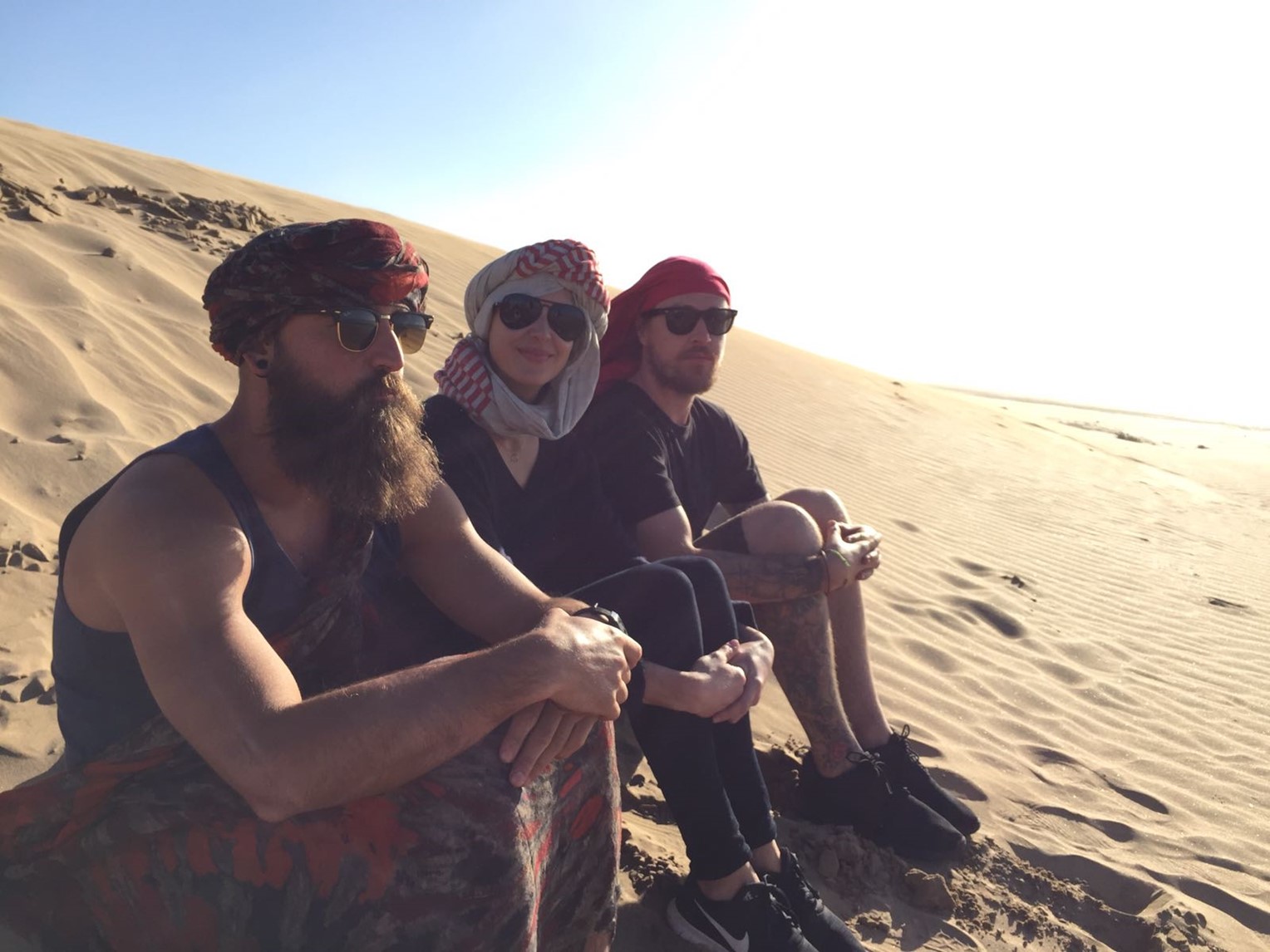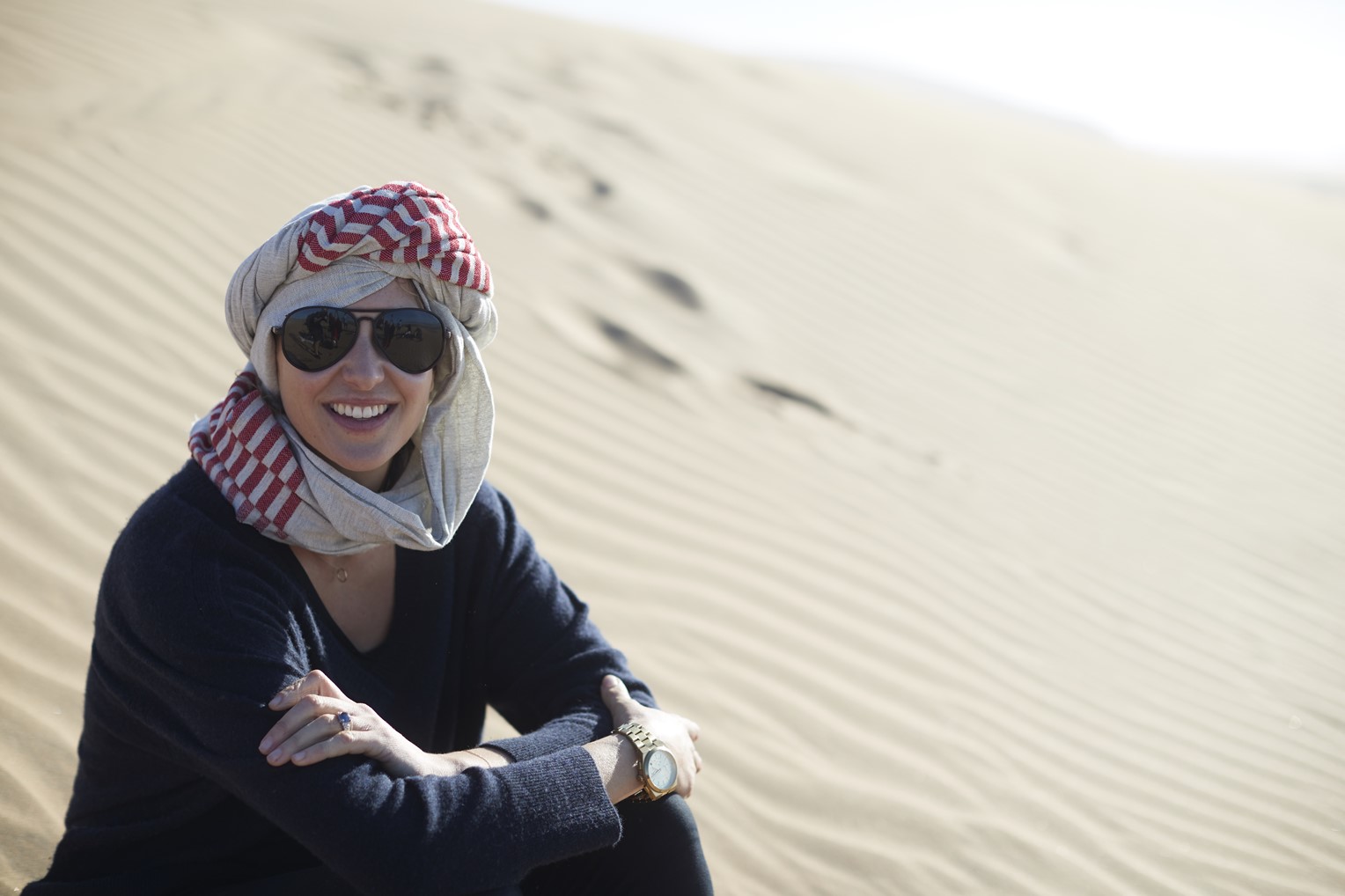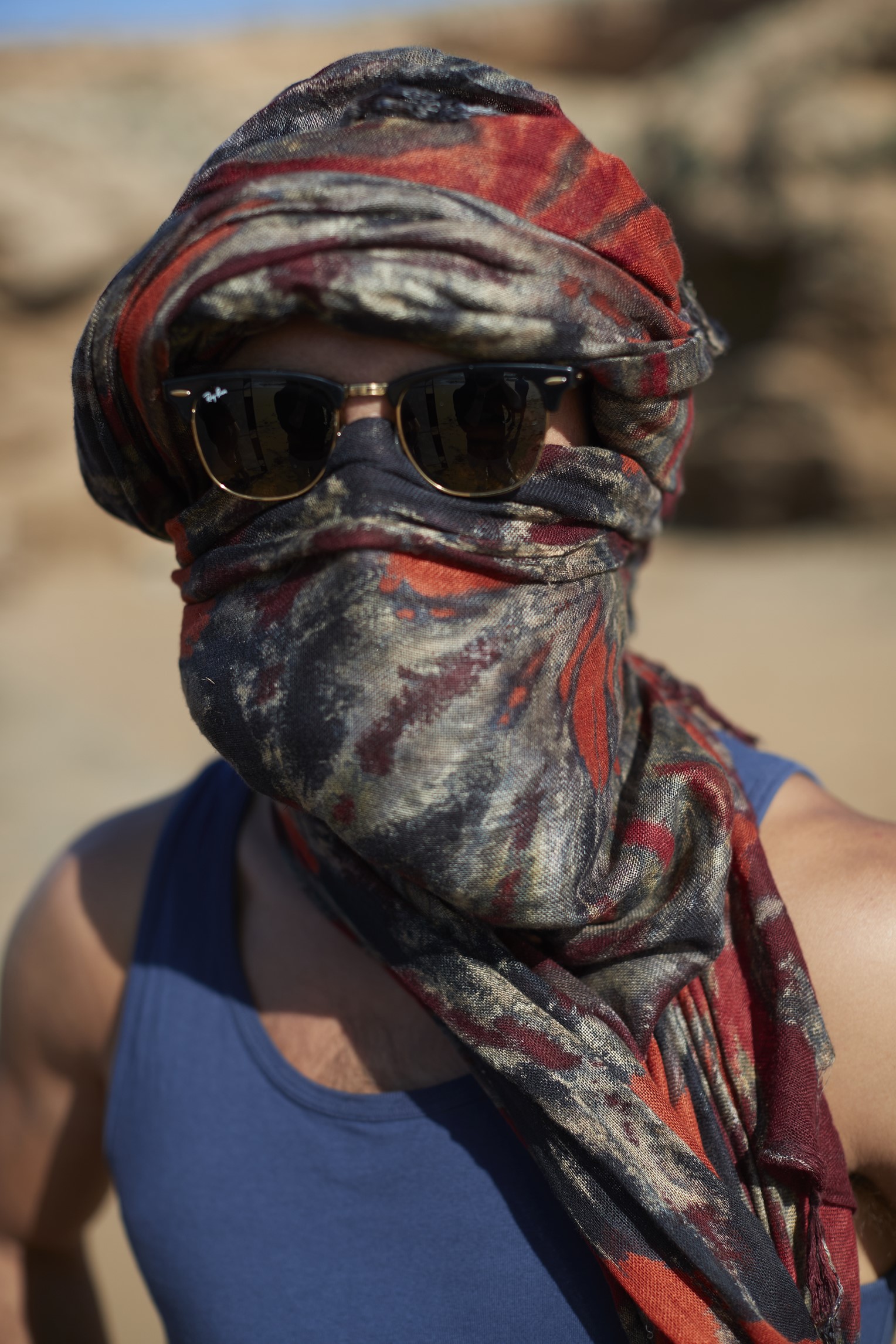 A real behind the scenes glimpse at how we capture a shot.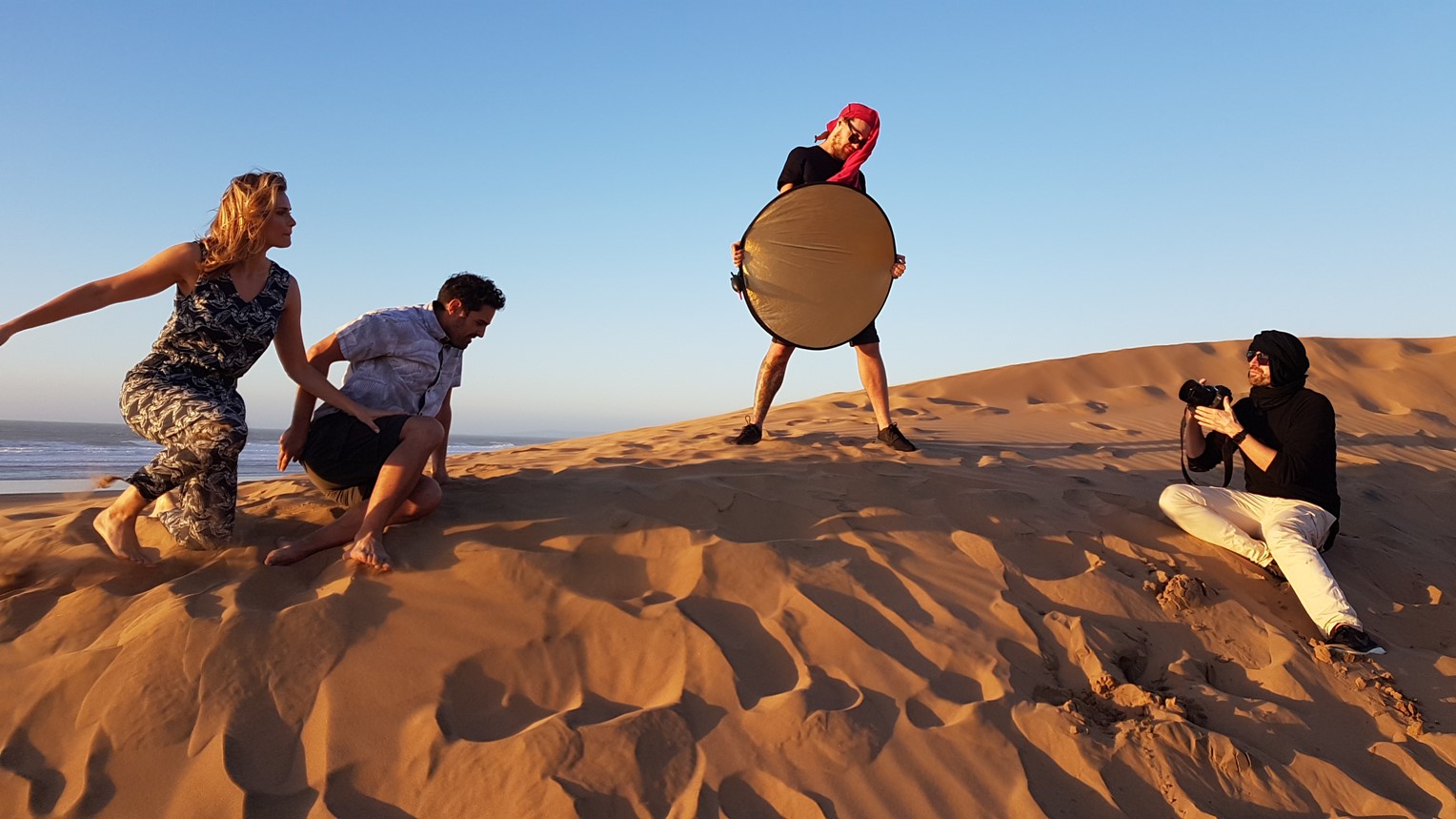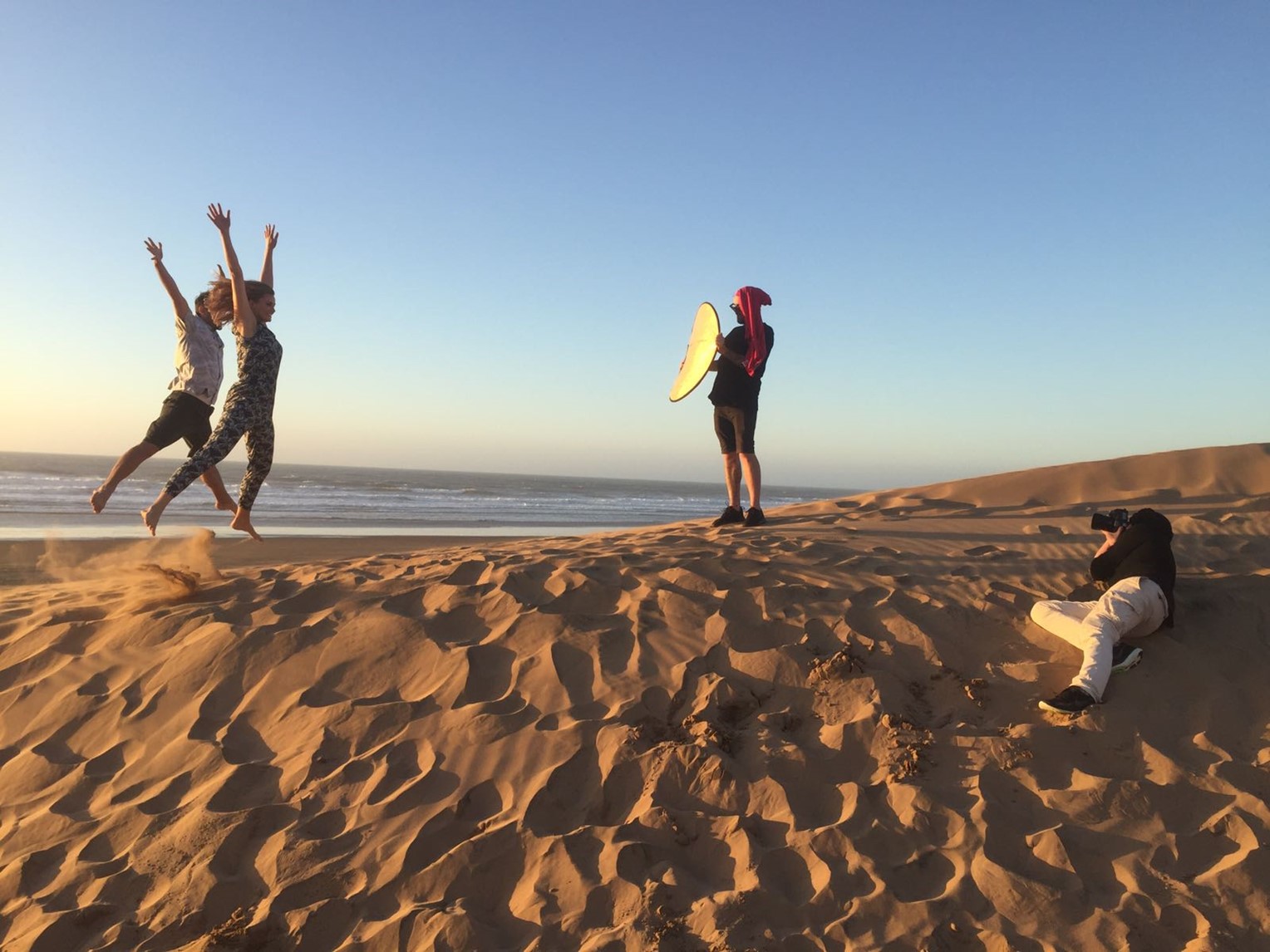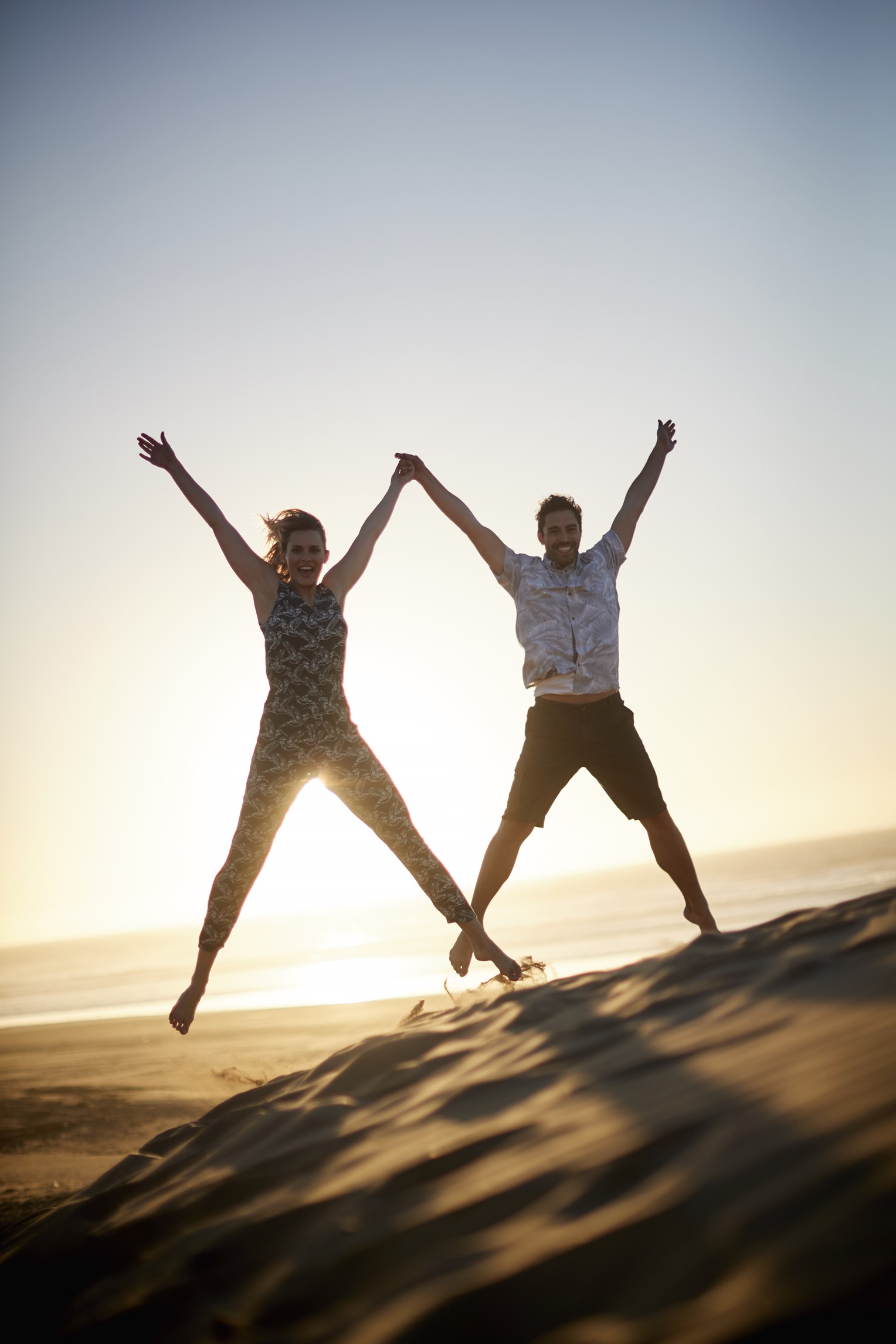 We had a fantastic time in
Essaouira
, it was a great spot to show off
Weird Fish's SS17 range.